Jamaal Evans, Centennial nearly unstoppable against Faith Lutheran
October 28, 2016 - 12:12 am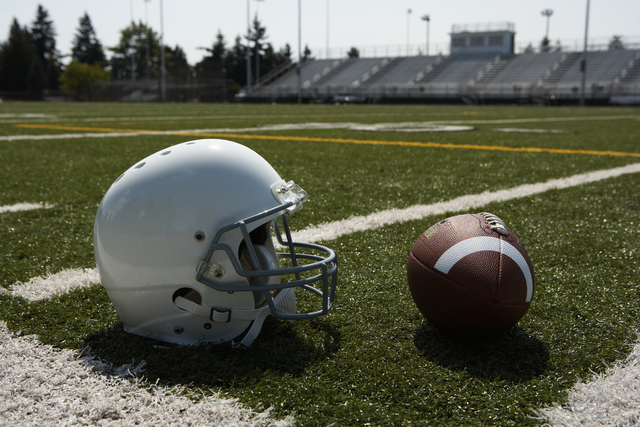 Centennial quarterback Jamaal Evans led an attack that scored eight times on its first nine possessions Thursday and never punted in the game to take down visiting Faith Lutheran, 55-14.
Evans rushed for 106 yards and four touchdowns and passed for 217 yards and three touchdowns. Savon Scarver added 143 yards on the ground and scored the only non-Evans TD. Centennial (3-5, 2-3 Northwest League) had 643 yards of total offense.
After forcing Faith Lutheran (5-4, 4-2) to punt on its first possession, Centennial traded touchdowns with the Crusaders, leading to a 14-14 tie early in the second quarter. A successful onside kick snapped that pattern and the Bulldogs went on to a 28-point quarter and a 35-14 halftime lead.
Christian Marshall had 102 yards on 15 carries for Faith Lutheran. Crusaders quarterback Sagan Gronauer had a touchdown run in the first quarter and a touchdown pass to Elijah Kothe in the second quarter.
Karl Murphy had an interception for Centennial. Faith Lutheran's Hunter Kaupiko recovered a Centennial fumble.
Box scores:
Centennial 55, Faith Lutheran 14