Jayden Nersinger's big night powers Durango past Clark
September 28, 2017 - 11:54 pm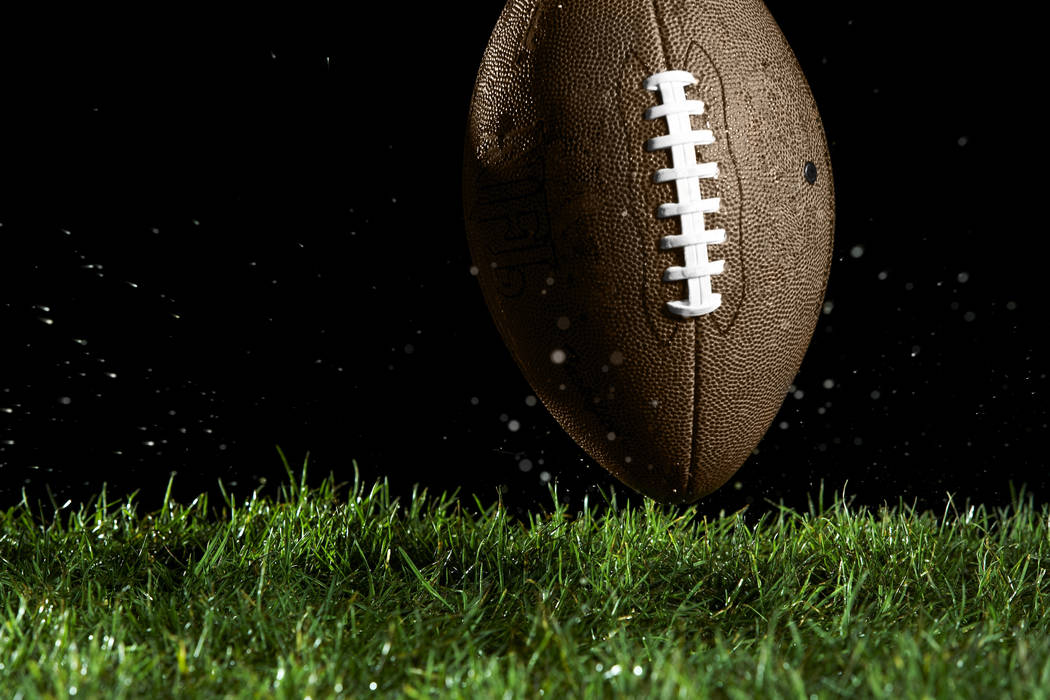 Jayden Nersinger was a force for Durango's football team Thursday night against Clark.
Nersinger had four sacks as the Trailblazers' defense held the Chargers to 31 yards on the ground.
But it was the junior's lone catch of the game that was his biggest contribution.
Nersinger caught a 27-yard pass from quarterback Kaden Renshaw on a key fourth-and-3 play, setting up Renshaw's 1-yard score that preserved Durango's 25-18 home victory.
Nersinger caught a screen pass and rumbled to the Chargers 6-yard line on fourth down, and Renshaw crossed the plane three plays later to put the Trailblazers up seven points.
"We were setting up that play all evening," Durango coach Scott Murdock said. "We knew their (Clark) linebackers would overpursue the bubble screen, leaving the middle wide open. It was the right play for that situation."
The Chargers took the ensuing kickoff to Durango's 40-yard line with 39 seconds left and made it to the 18 a couple plays later to make things interesting. But quarterback Jared Jenkins was sacked for a five-yard loss by Durango (4-1, 3-0 Southwest) on the game's final play.
"We almost scored too quickly," Murdock said. "We gave them (Clark) way too much time. But we made the plays when we needed to, but we also made too many mistakes."
Clark (2-3, 1-2 Southwest) surrendered six sacks, and was flagged 12 times for 90 yards in the contest.
Durango, too, had its share of mistakes. The Trailblazers were flagged 11 times, including six holding calls.
But Renshaw's arm bailed out Durango. The junior was 13-for-16 passing for 229 yards, and completed his last nine passes. Kevin O'Neill was his favorite target, finishing with seven grabs for 153 yards and two scores.
The Trailblazers, with a 13-6 halftime lead, took the second-half kickoff and went 80 yards for the score. Renshaw's 60-yard pass to O'Neill gave Durango a 19-6 cushion.
Jared Jenkins found Isaiah Bigby on a 45-yard score soon after to make it 19-12, and Jenkins hit Aquantay Morris on a 49-yard strike early in the fourth quarter to pull the Chargers within one. Clark went for the two-point conversion but failed on its run.
Jenkins threw for 168 yards, Bigby had five catches for 115 yards for Clark.
T.K. Fotu led Durango with 69 yards on 16 carries, while Renshaw added 61 yards on 20 tries.
Box score: