LaShawn Young's TD catch moves Spring Mountain into title game
November 11, 2016 - 6:42 pm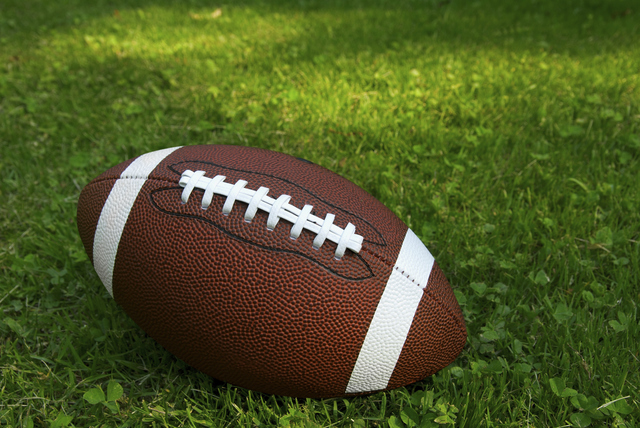 LaShawn Young caught a 71-yard touchdown pass from Eric Brooks with 4.7 seconds to play to give Spring Mountain's football team a 49-44 road win over Virginia City on Friday.
The victory moves the Golden Eagles into the Class 1A state title game. It will be their fourth appearance in the championship game in the last five seasons.
Young finished with five catches for 209 yards and four TDs. He also had 12 tackles and intercepted a pass.
"He came to play some football, no doubt about it," Spring Mountain coach Aaron Masden said.
Spring Mountain (8-2) battled back from a 38-20 deficit to take a 42-38 lead on a 64-yard fumble return by Tyriq McKinney with 5:39 to play.
But the Muckers (10-1) converted a key fourth down on the ensuing drive, then took the lead on a 3-yard TD run by Sam Strahan with 1:20 left.
Brooks then threw an interception with 47 seconds to go. Virginia City took a knee twice and ran one running play, but the Golden Eagles had all of their timeouts and were able to force a punt.
"We just forced ourselves into getting another opportunity," Masden said. "We talk all the time about staying in the fight and fighting and being positive."
Young returned the punt for an apparent touchdown, but the play was negated by a penalty.
But Brooks hit Young with the bomb on the next play, and the receiver made a move on the free safety to score the winning TD.
"To be honest, we were quite surprised," Masden said. "Our boys don't have a lot of football experience, and those things would be demoralizing to even hardened teams. Every time we line up, they're ready to play."
Brooks completed 11 of 26 passes for 309 yards and five touchdowns, but was intercepted four times.
Young caught TD passes of 25, 51, 32 and 71 yards.
McKinney rushed for 185 yards on 16 carries, and Damariyae Royal caught a 33-yard touchdown pass for the Golden Eagles.
Strahan had TD runs of 10, 57 and 3 yards to lead the Muckers.
Box score:
Spring Mountain 49, Virginia City 44