Legacy forces five turnovers, tops Mountain Lions
November 10, 2016 - 11:46 pm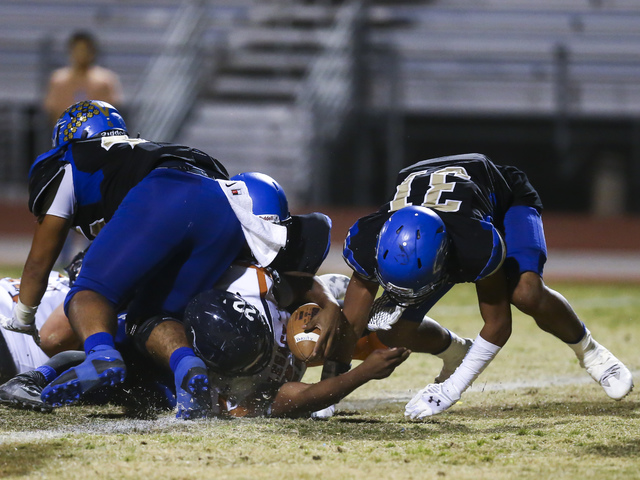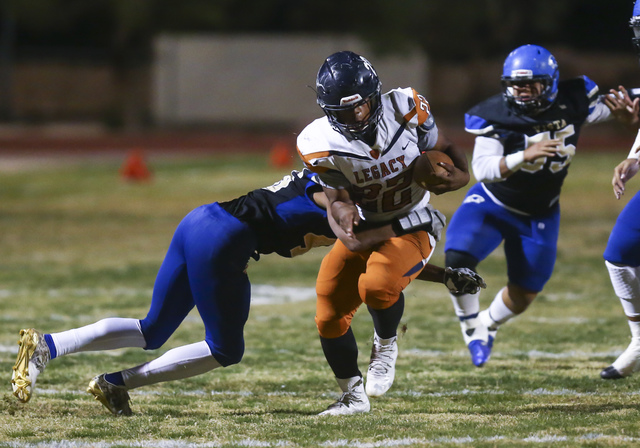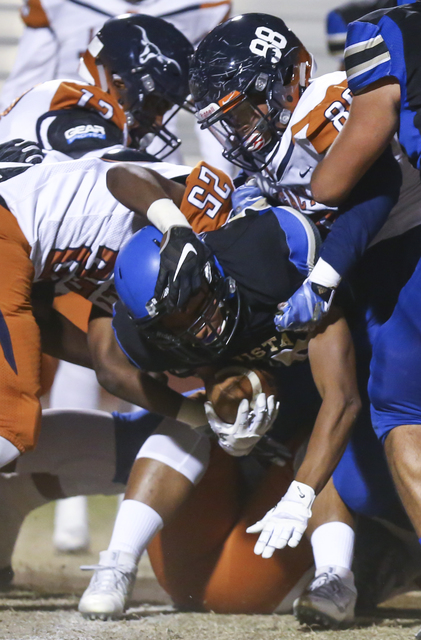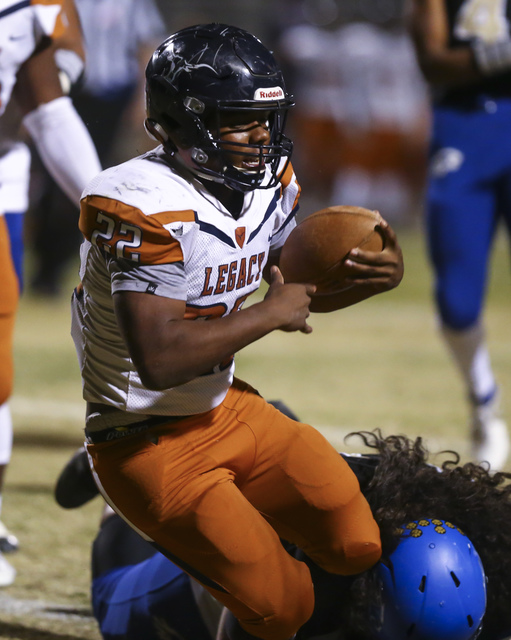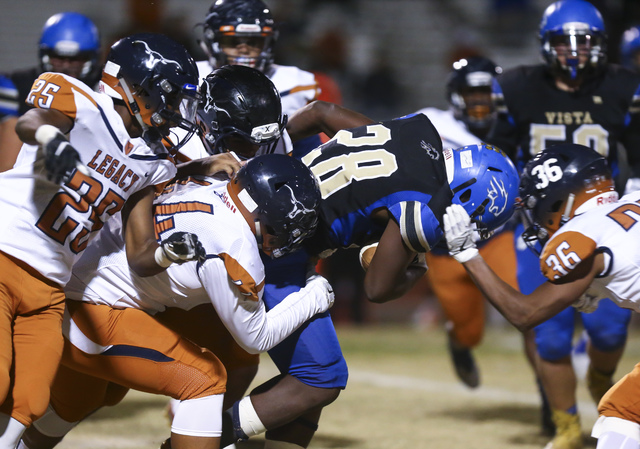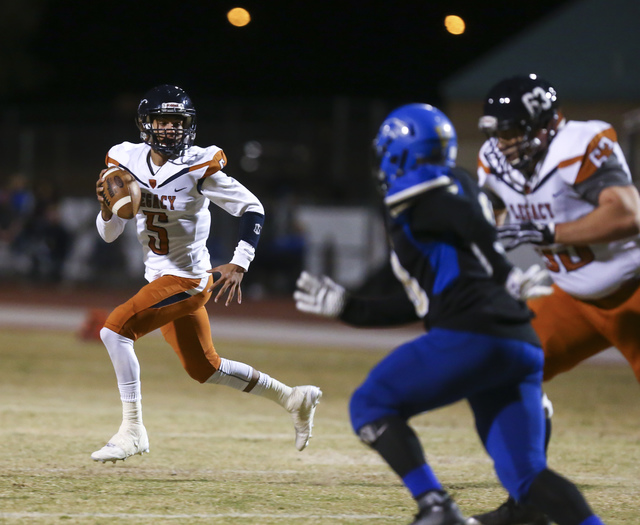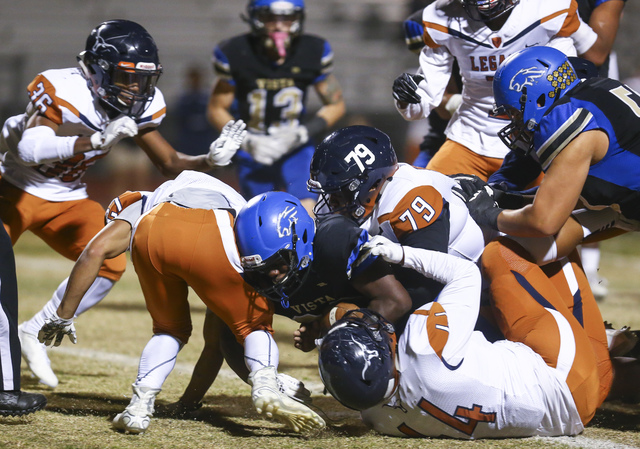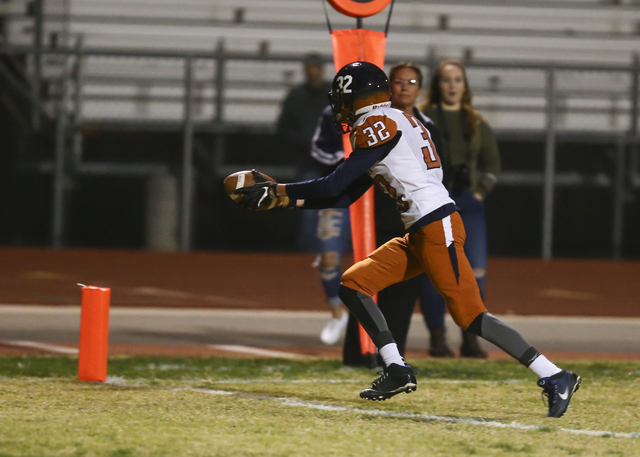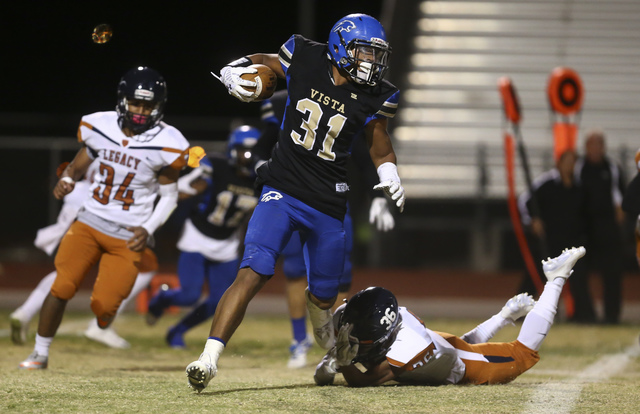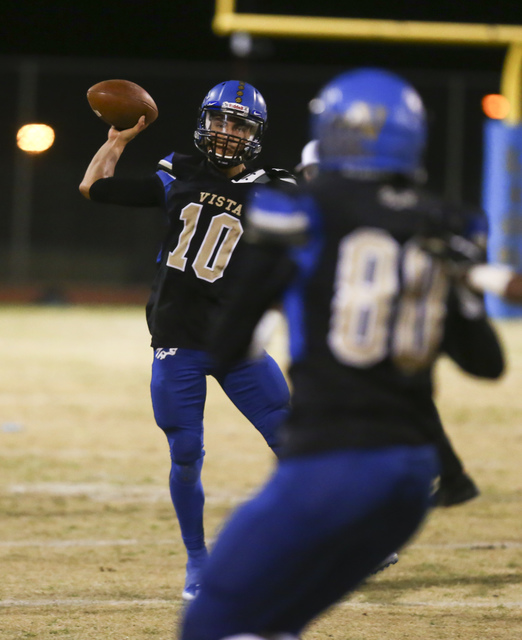 Legacy coach John Isola knows the supposed book on his team: stop running back Samuel Turner and you stop the Longhorns.
Apparently, that strategy doesn't work in the playoffs. Turner was held to 45 rushing yards Thursday at Sierra Vista, but Legacy's defense forced five turnovers to pave the way for a dominant, program-defining 53-21 win.
"It's a new era in Legacy football," Isola said. "We don't want this to be a fluke. This is going to be a regular occurrence at Legacy. That's what our goal is."
The Longhorns' determination to get a playoff win showed in the way they went after every loose ball against the Mountain Lions. Legacy (8-2), the No. 3 seed from the Northwest League, recovered four Sierra Vista fumbles, returned an interception for a touchdown and recovered two onside kicks in the Sunset Region quarterfinal match up.
All the turnovers and short fields set the Longhorns up for a big day on the scoreboard despite Turner, who has a school-record 1,819 rushing yards this season, getting stuck in the mud.
Isola said junior Amere Foster got the team going in Turner's place, after scooping up a fumble with 8:38 to go in the first half and returning it for a touchdown for Legacy's first score. The next drive, Foster pounced on a fumble again to set up another Longhorns' touchdown that made the score 13-7.
"We just executed. We're going after it every single play," Foster said. "We're going to take the ball."
The Mountain Lions (8-2) then fumbled for a third straight drive, and Legacy got in the end zone again with the first of Turner's three 1-yard rushing scores. A successful onside kick set up his second a minute and a half later, which gave the Longhorns a 27-7 halftime lead.
Things didn't change much early in the second half, as Lamondrel Edmond started the third quarter for Legacy by returning an interception 50 yards for a touchdown. The Longhorns recovered another onside kick afterwards, and quarterback Roberto Valenzuela soon threw his second touchdown pass of the night, a 15-yard strike to Jamaal Britt, to make the score 40-7.
Bryan LaGrange finished with 54 rushing yards for Sierra Vista, the No. 2 seed in the Southwest League, which out-gained Legacy 275-273 thanks to a few late-game drives. The Mountain Lions defense did its part by holding Turner in check, but the Longhorns' defense came out and showed its team isn't a one-man show.
"It's a big accomplishment for our team," Foster said. "We were ready to get this first playoff win for our school. We just came out firing on all cylinders."
Box score: