October 20, 2018 - 12:46 am
Updated October 20, 2018 - 12:48 am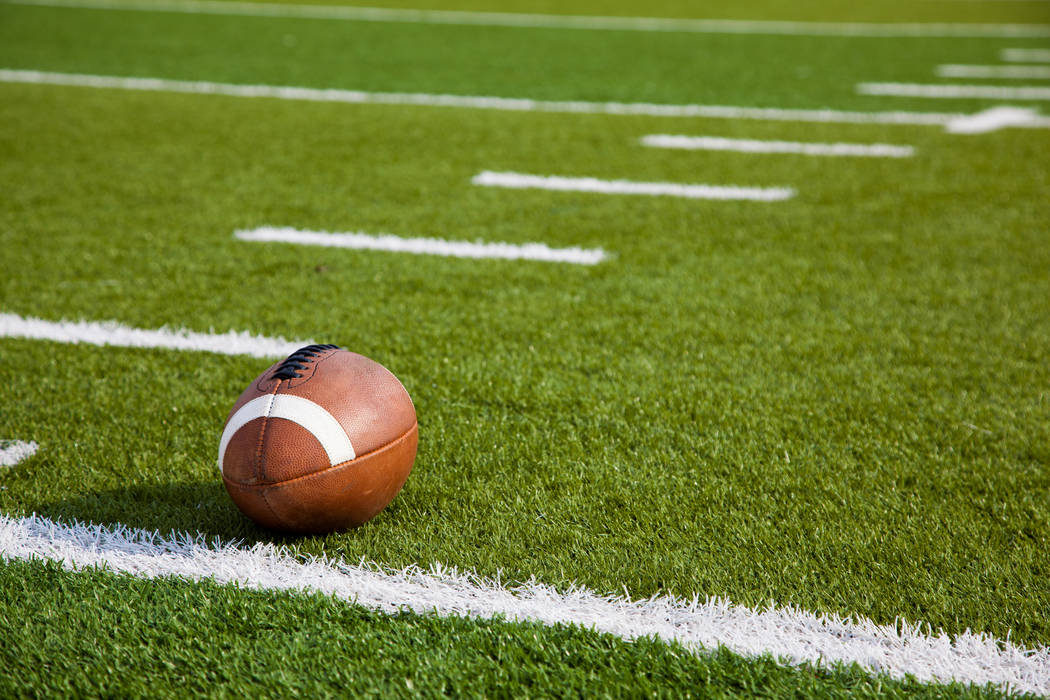 With a date with Canyon Springs set up for the regular season's final week, Legacy coach John Isola told his team this week that they needed a great effort against Mojave to give themselves a chance to play for a share of a league title.
He got that effort.
The Longhorns (4-5, 3-1 Northeast League) held Mojave to 50 yards total offense, and five players scored in a 40-0 road win on Friday.
"The execution is what we needed," Isola said. "We told the kids, 'You want to play for a championship, you've gotta win this game, you've got to execute like that. Canyon Springs is going to be a tough team, but we're going to have to play like that, execute like we did in the first half. Guys were hitting on all cyclinders."
If Legacy defeats Canyon Springs next week, they would tie the Pioneers, and potentially Desert Pines, for the Northeast League crown.
That first-half dominance got started early, in all three phases, as the Longhorns held the Rattlers (3-6, 1-3) to a three-and-out, forced a punt, returned it to the 8, then Amorey Foster took it in for a score on the first play from scrimmage.
On the ensuing drive Jerry Martin began taking control of the game, providing nearly all of the 71 yards on the drive, before fullback Isaiah Sedillos took scored from 1-yard out. Martin finished the next two drives however, ending the first quarter with a 5-yard score and beginning the second period scoring with a 19-yard scoring scamper.
Legacy got tricky for its last score of the half, with quarterback Evan Olaes throwing backwards to Elijah Alvarez, who then threw to his fellow receiver, Aaron Holloway, for a 53-yard touchdown pass.
Olaes wrapped up the scoring with a 4-yard run in the third quarter before the Longhorns played backups for the remainder of the game.
Box score: