Moapa Valley cruises by Las Vegas, 40-14
September 28, 2017 - 11:31 pm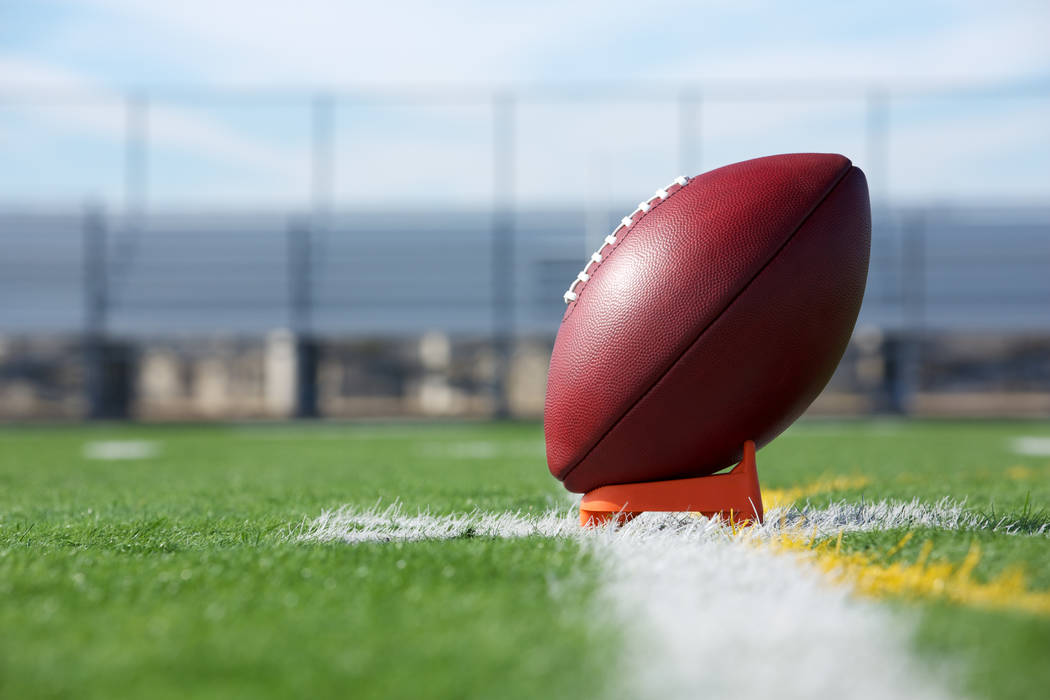 Moapa Valley running back Hayden Redd had 136 yards and three touchdowns on 16 carries as the Pirates' football team took down visiting Las Vegas on Thursday, 40-14.
Pirates' running back Logan Jackson ran for 159 rushing yards and two touchdowns on 12 carries, and teammate Trystan Lehman had 50 rushing yards. Dallas Larsen had an returned an interception 83 yards for a touchdown for Moapa Valley (4-1).
Las Vegas quarterback Zach Matlock went 11-for-19 with 87 yards and one interception. Running back Elijah Hicks had 117 rushing yards on 13 carries with one rushing touchdown, and Miles Davis had a 93-yard kickoff return for a touchdown for the Wildcats (0-5).
Box score: