Nevada Preps Boys Athlete of the Week: Thaddeus Thatcher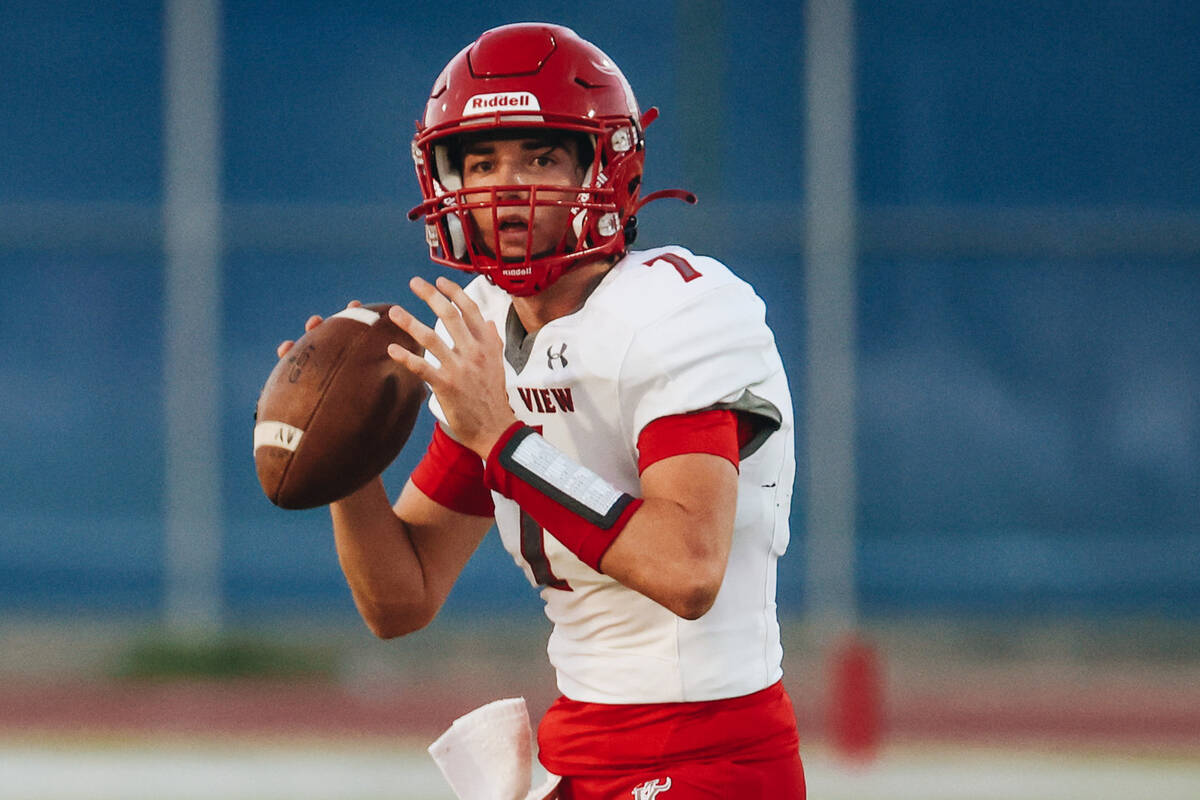 Thaddeus Thatcher and his Arbor View football teammates were looking to get the bad taste out of their mouths after a 0-2 start.
In the Aggies' Class 5A Division I league opener at Shadow Ridge, the freshman quarterback helped his team break into the win column.
Thatcher completed 19 of 23 passes for 376 yards and four touchdown to lead the Aggies to a 45-28 victory last Friday. For his efforts, he was named Nevada Preps Boys Athlete of the Week.
"We put in a lot of hard work through the summer every day practicing and coming 0-2 was not a good feeling at all," Thatcher said. "This just really boosted our confidence. I'm looking forward to the next couple of weeks."
Let's get to know this week's boys athlete of the week. (Note: Answers have been edited for clarity and length.)
Nevada Preps: Who's a player you model your game after?
Thatcher: "Patrick Mahomes. I try to replicate my game after him because he's the best. I would say he's the best to ever do it."
NP: What's it like playing with your brother (junior linebacker Christian) on the same high school team?
Thatcher: "I missed playing with him a lot. He makes everybody a better player and it's been a couple of years since we played together. It just feels really good to play with him again."
NP: If you weren't playing football, what sport would you play?
Thatcher: "Basketball for sure. I played basketball with Vegas Elite growing up. I'll probably play basketball with Arbor View this year."
NP: This summer you received an offer from UNLV. What did that mean to you?
Thatcher: "That was a really special one for me. The first offer, from my hometown, that's the one I really wanted first. That was cool to get. I love all the coaches down there."
Contact Alex Wright at awright@reviewjournal.com. Follow @AlexWright1028 on X.