Nevada Preps quarterback countdown — No. 5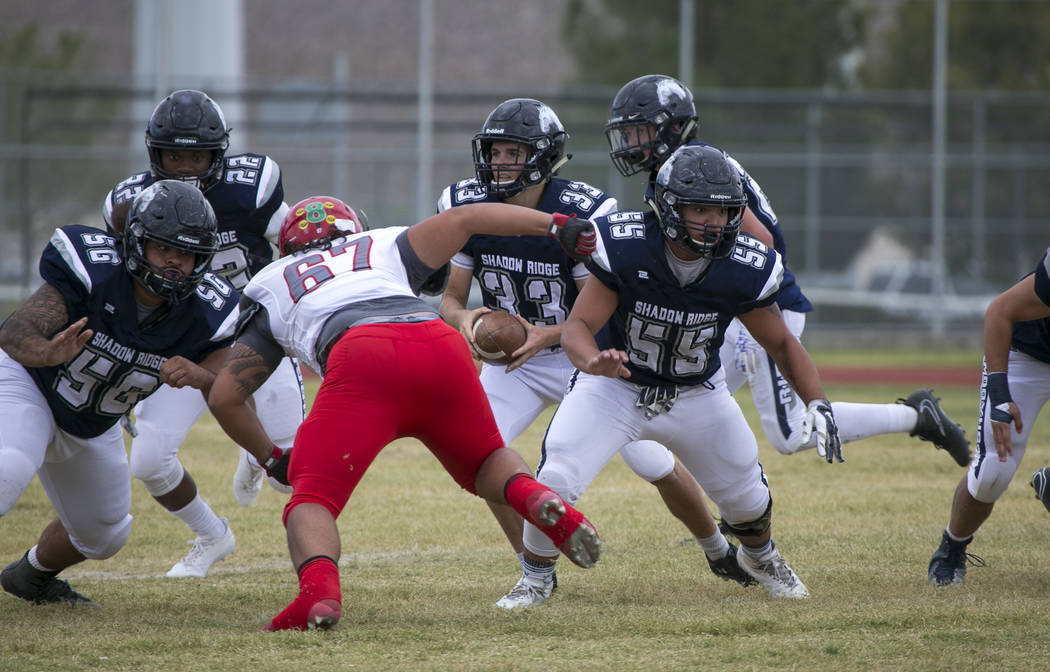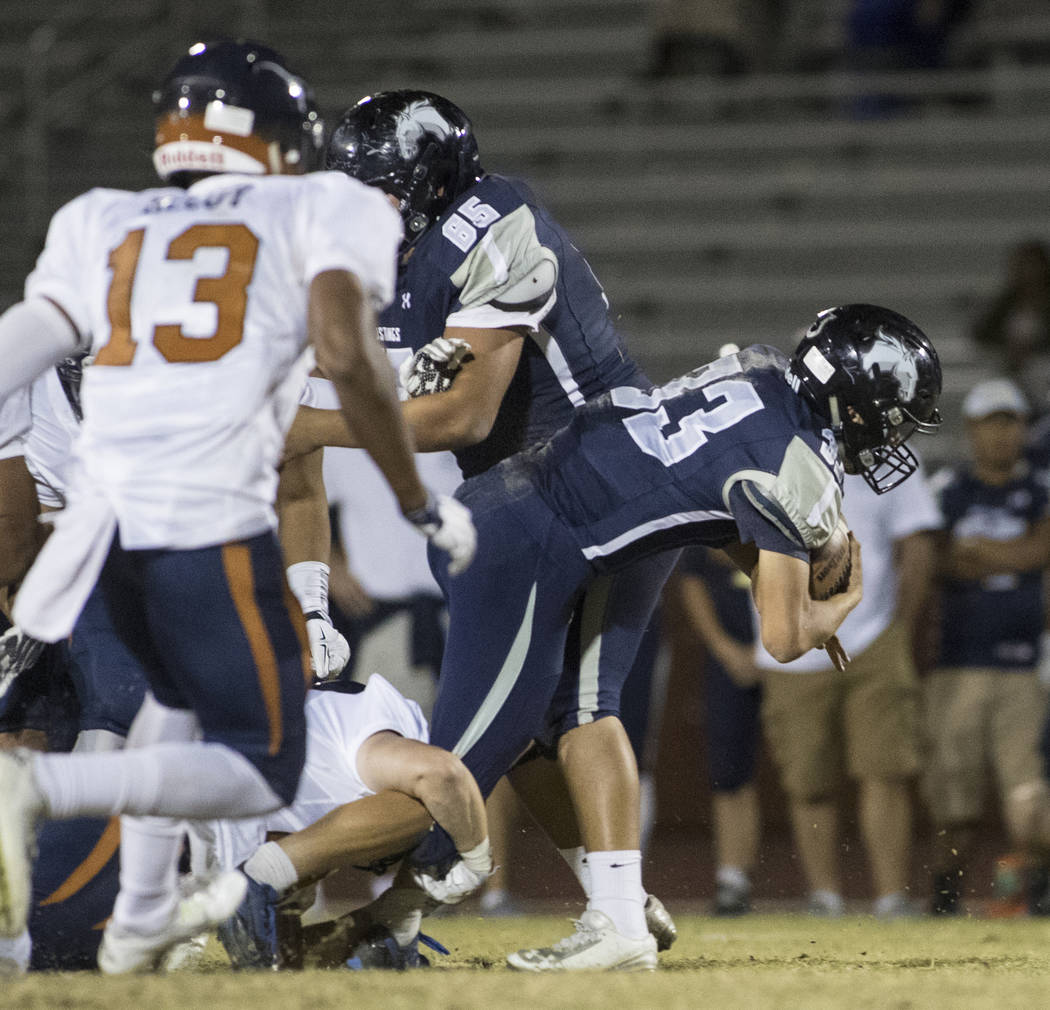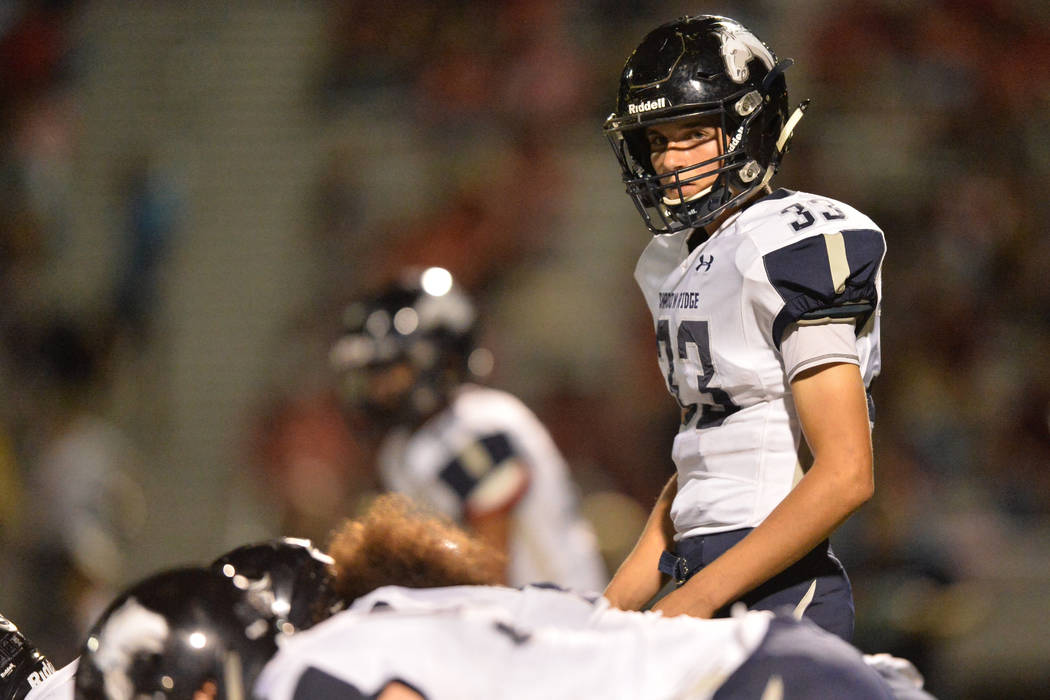 Shadow Ridge's Kody Presser comes in at No. 5 on our list of Southern Nevada's top five quarterbacks.
To create the list, we spoke with coaches from the Mountain and Desert Regions in Class 4A. A couple of the base questions were: "Who is the top high school quarterback today?" and "Who would you pick to start a team?"
Then we grabbed the statistics from last season, looked at the player's collective rankings on recruiting websites and used our own judgment to fill holes.
Stay tuned for our running back, wide receiver/pass catcher and defensive player lists that will be unveiled each week until the end of July.
Nevada Preps Quarterback Rank: Shadow Ridge's Kody Presser No. 5
Class
2019
Vitals
5 feet, 10 inches; 155 pounds
Honors
All-Northwest League Second Team (2017)
Recruiting
N/A
Last year's stats
Presser attempted only 44 passes last season, but ran the Mustangs' option offense. He rushed 105 times for 846 yards and a team-high 13 touchdowns. The yards and touchdowns were the most by Class 4A quarterbacks.
What they are saying
— "Gutsy kid. I think he wore No. 33 last year. It's a linebacker essentially playing quarterback," a Mountain Region coach said. "He makes a lot of plays for them. Is he traditionally a quarterback or a guy that can stand in the pocket and throw? I don't know if that's the case."
— "Kody can be a monster. I really, truly believe that," a Mountain Region coach said. "You're talking about a kid that ran for 900 yards. He has a possibility of rushing for 1,000 yards a the quarterback spot."
— "The quarterback at Shadow Ridge should be pretty good," a Desert Region coach said. "He's real experienced in the offense and a lot of leadership."
To get involved in the discussion, use #NVPrepsFB on Twitter. You also can follow along @nevadapreps.