No. 2 Gorman survives showdown with No. 6 Miami Central — PHOTOS
Updated September 2, 2023 - 1:59 am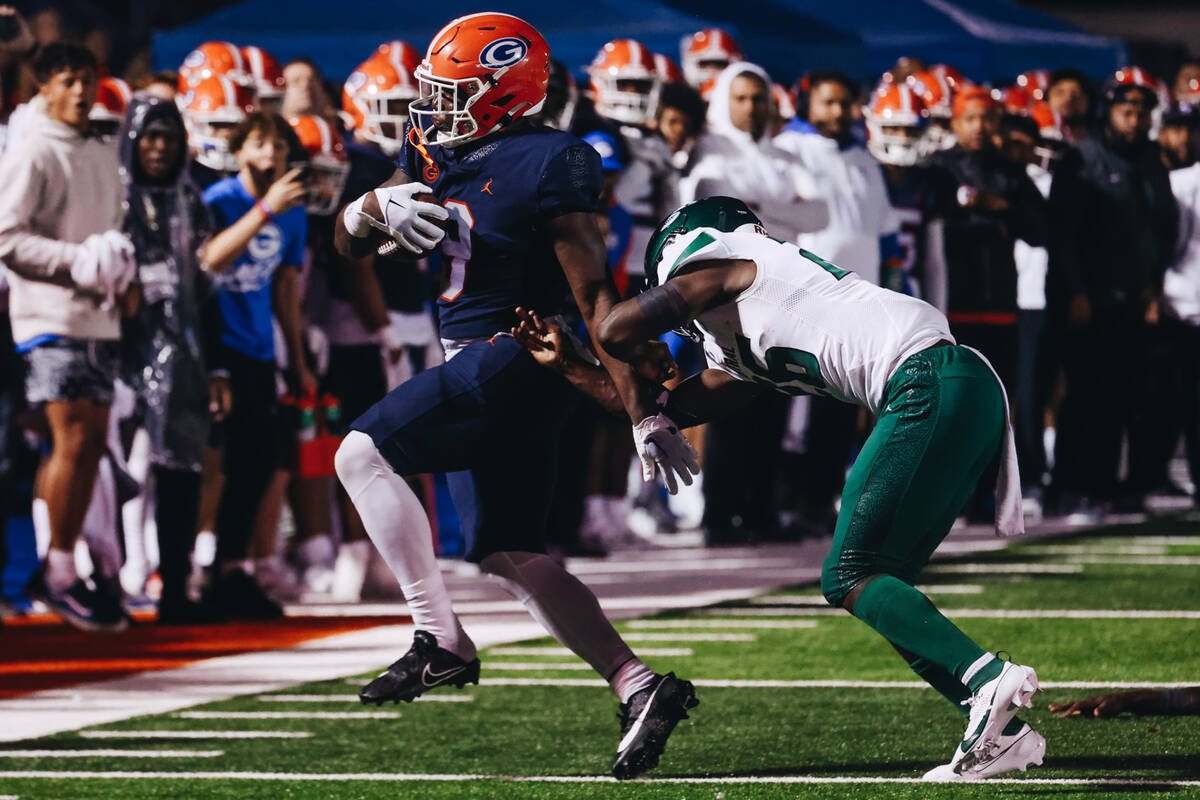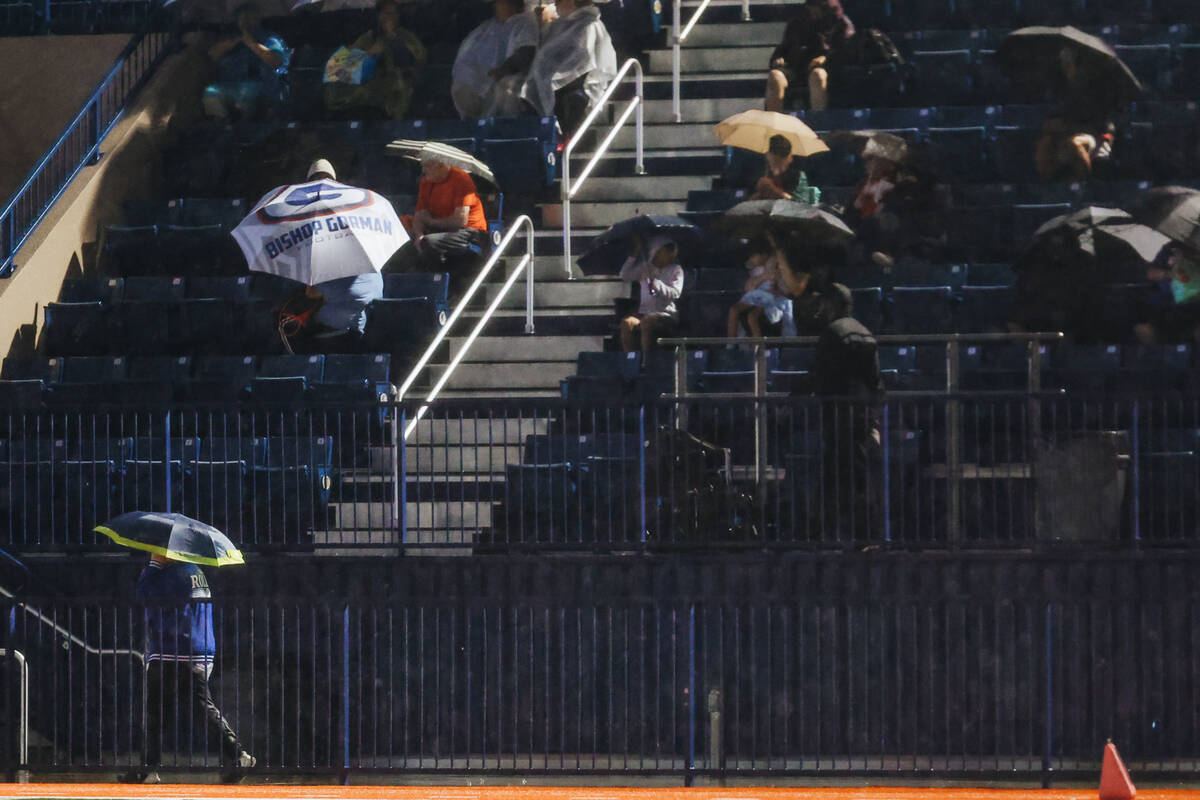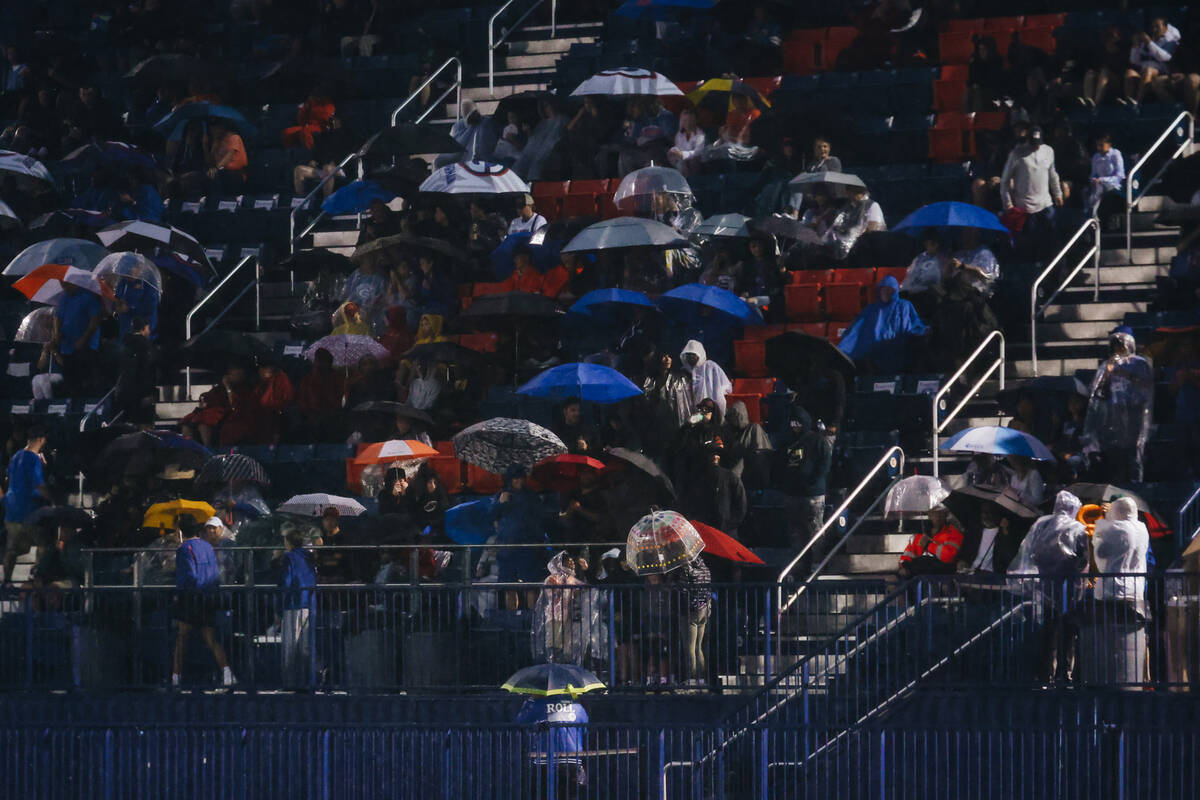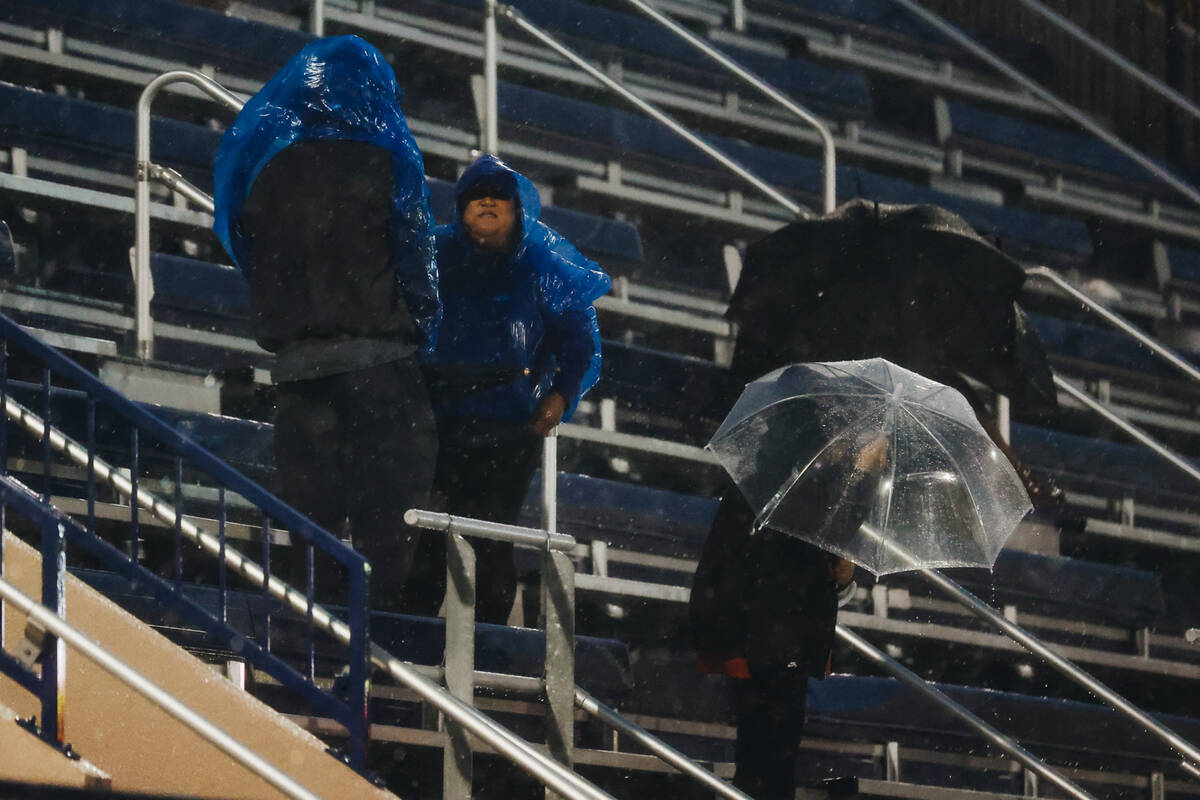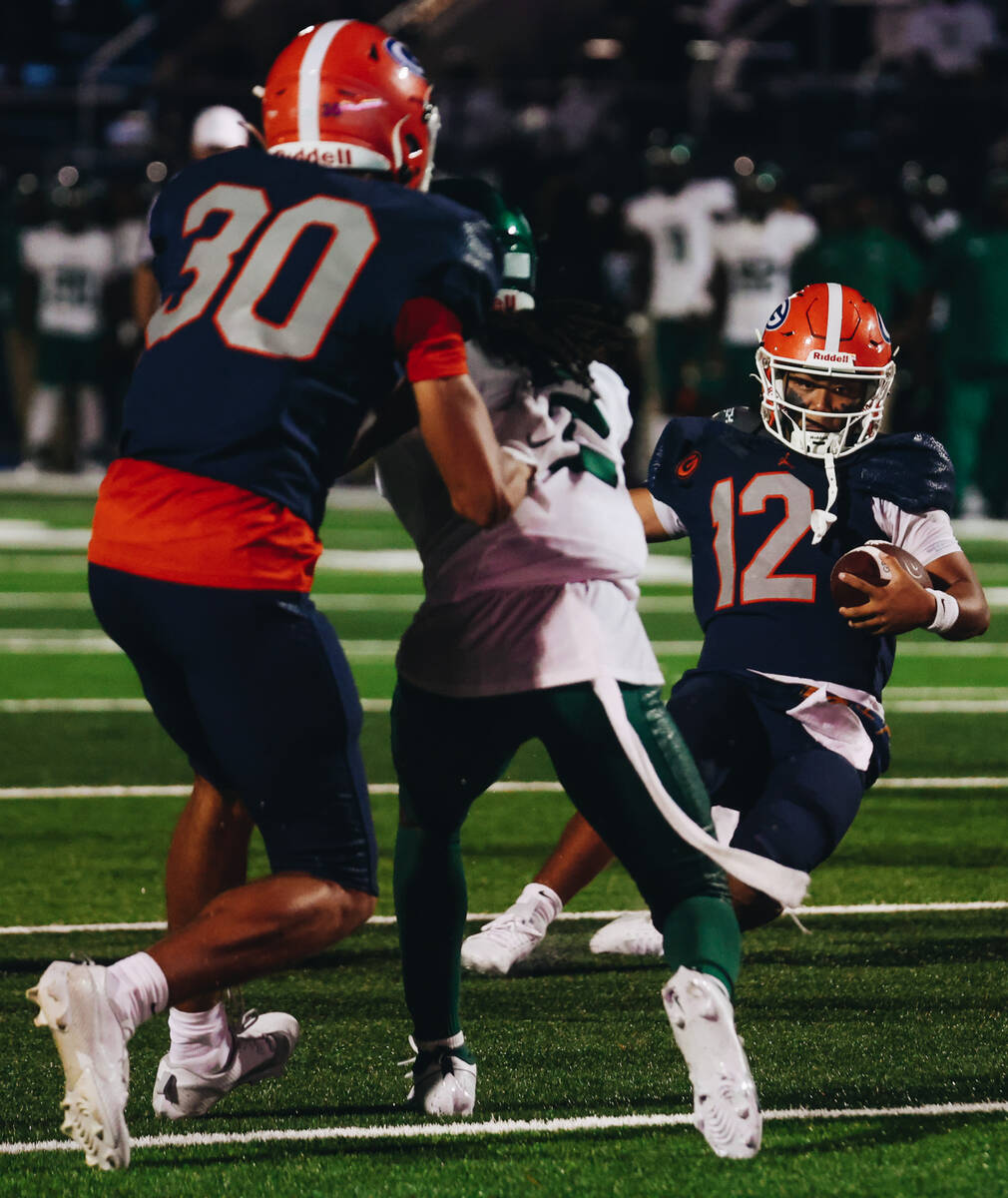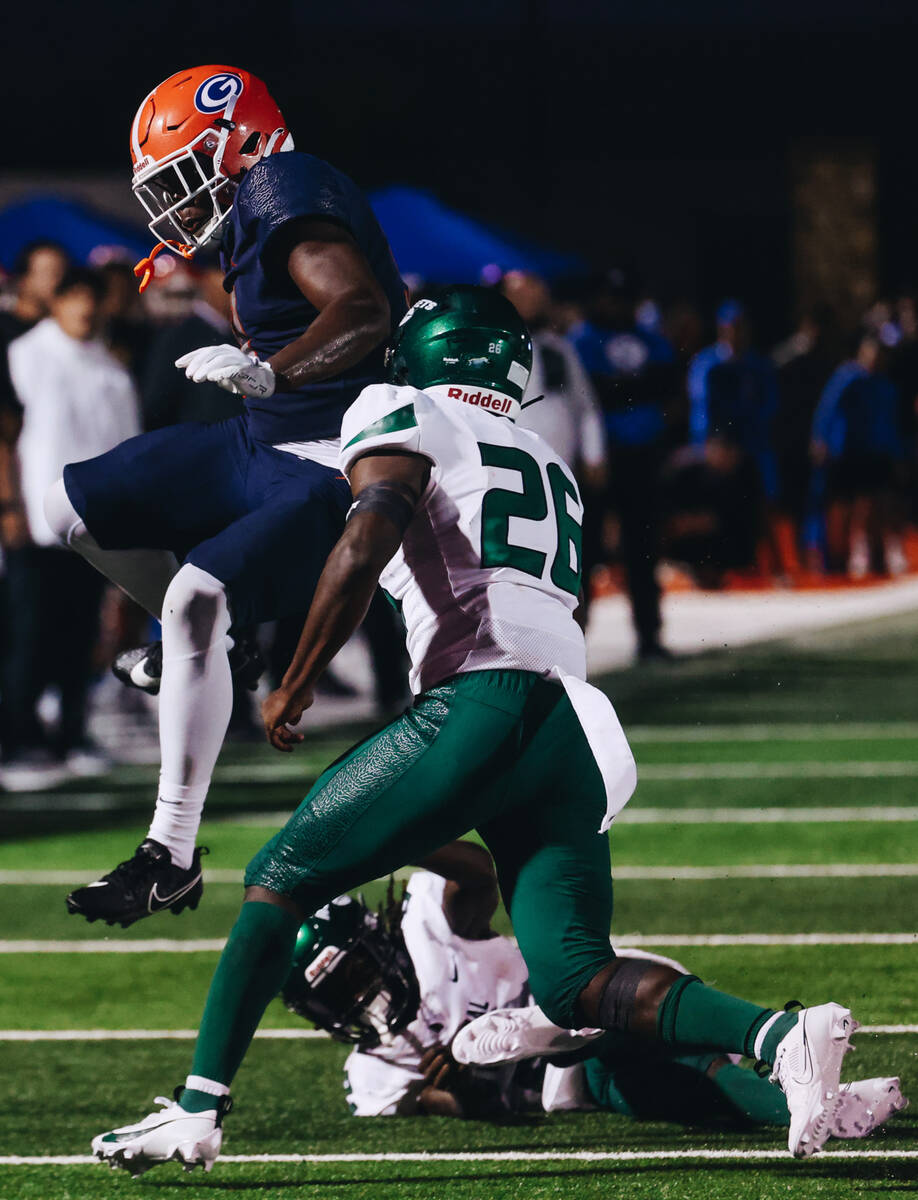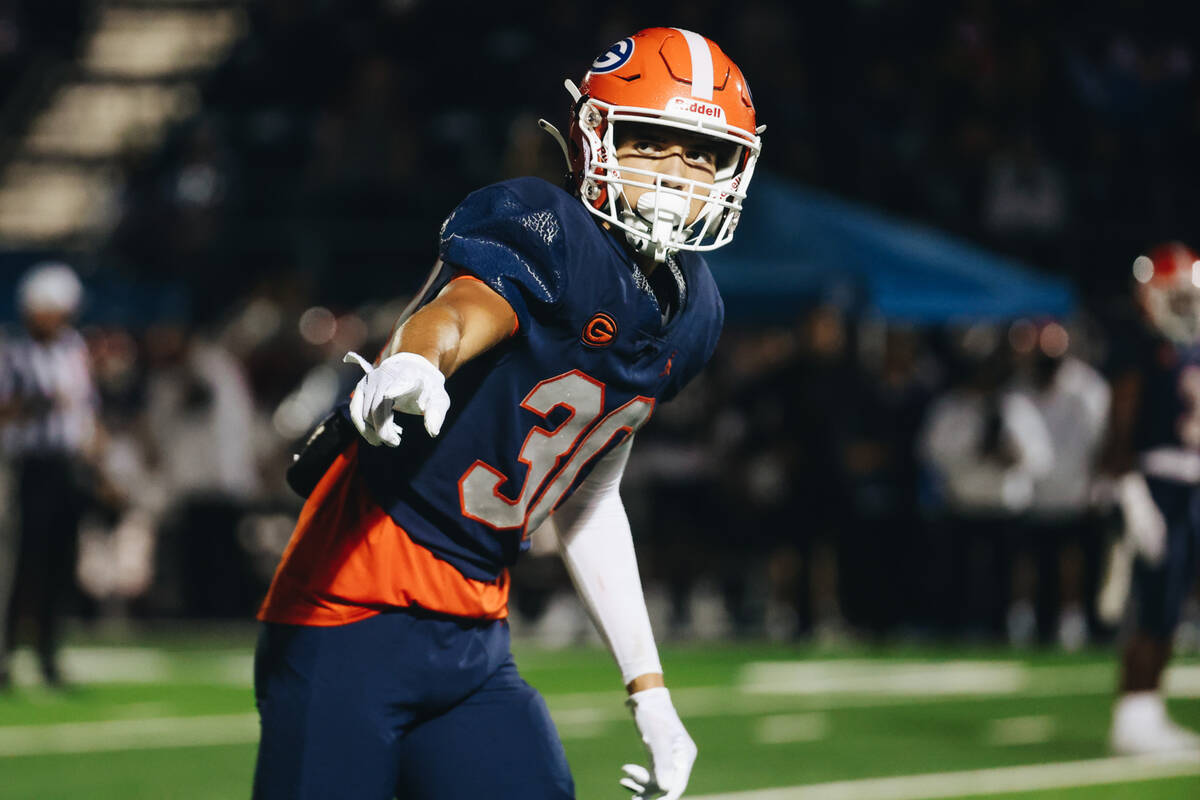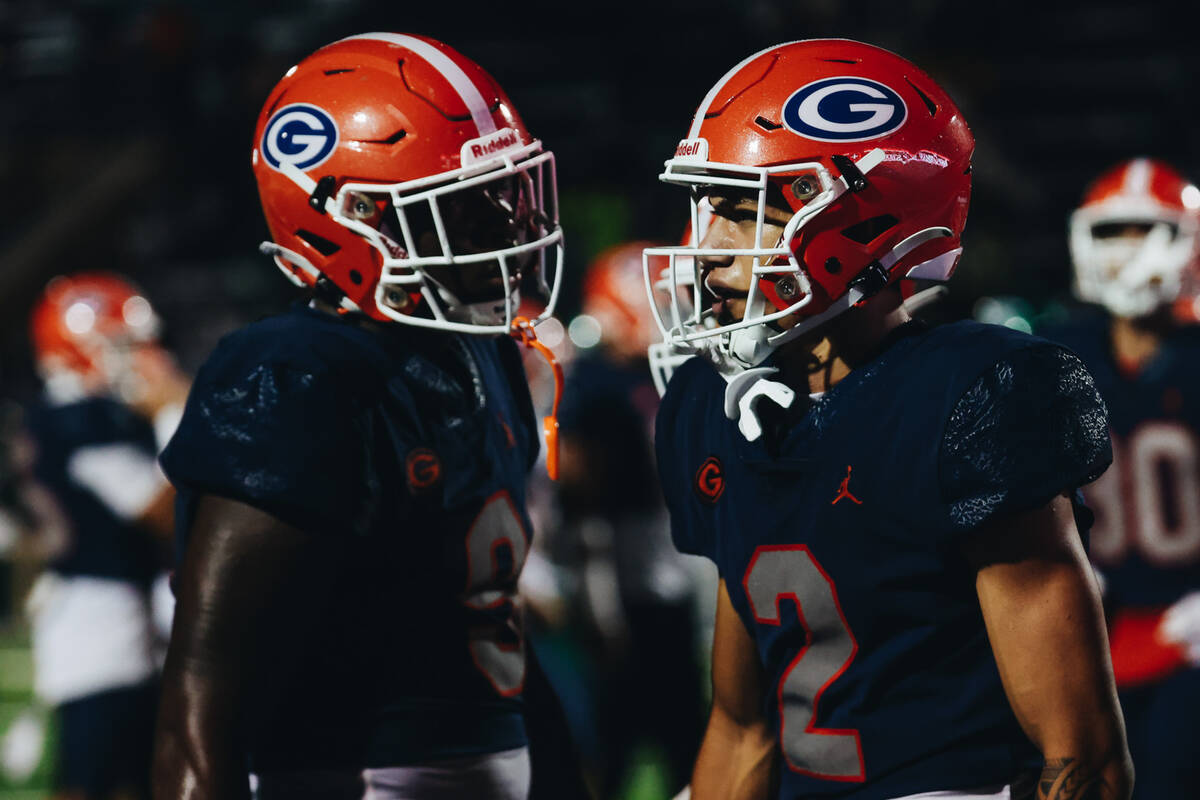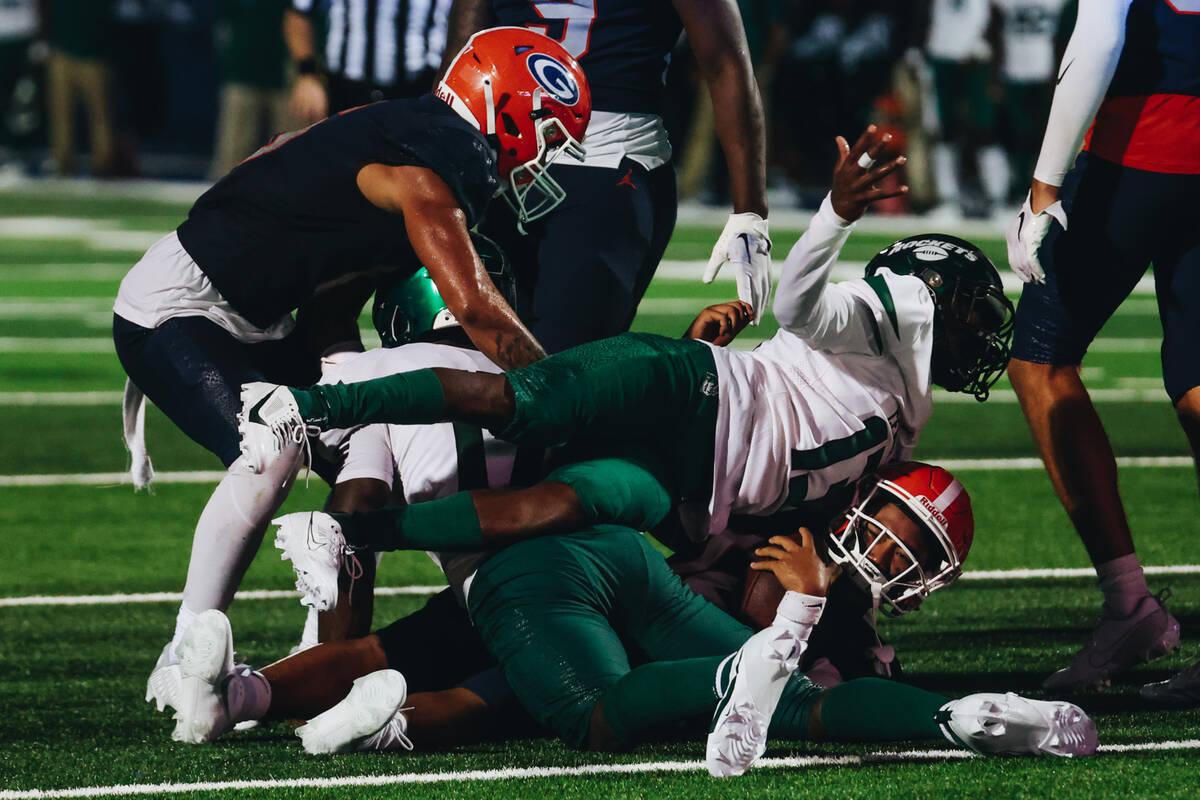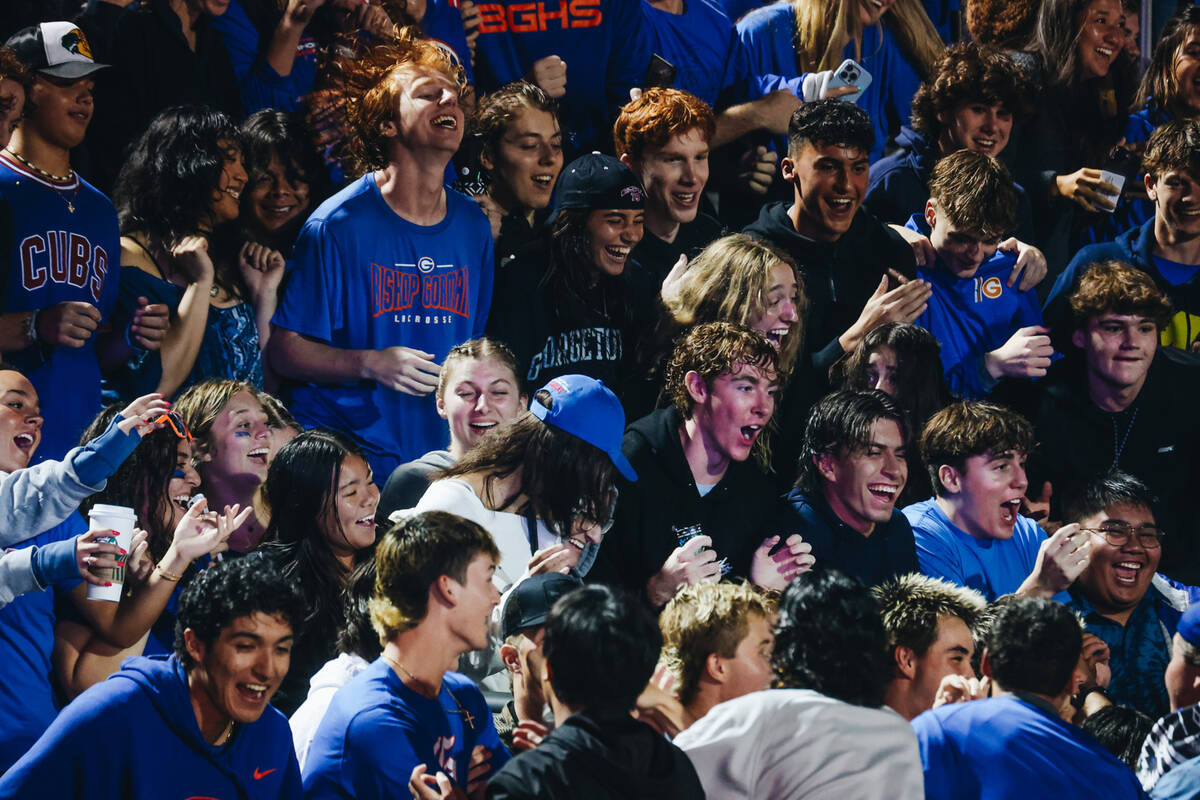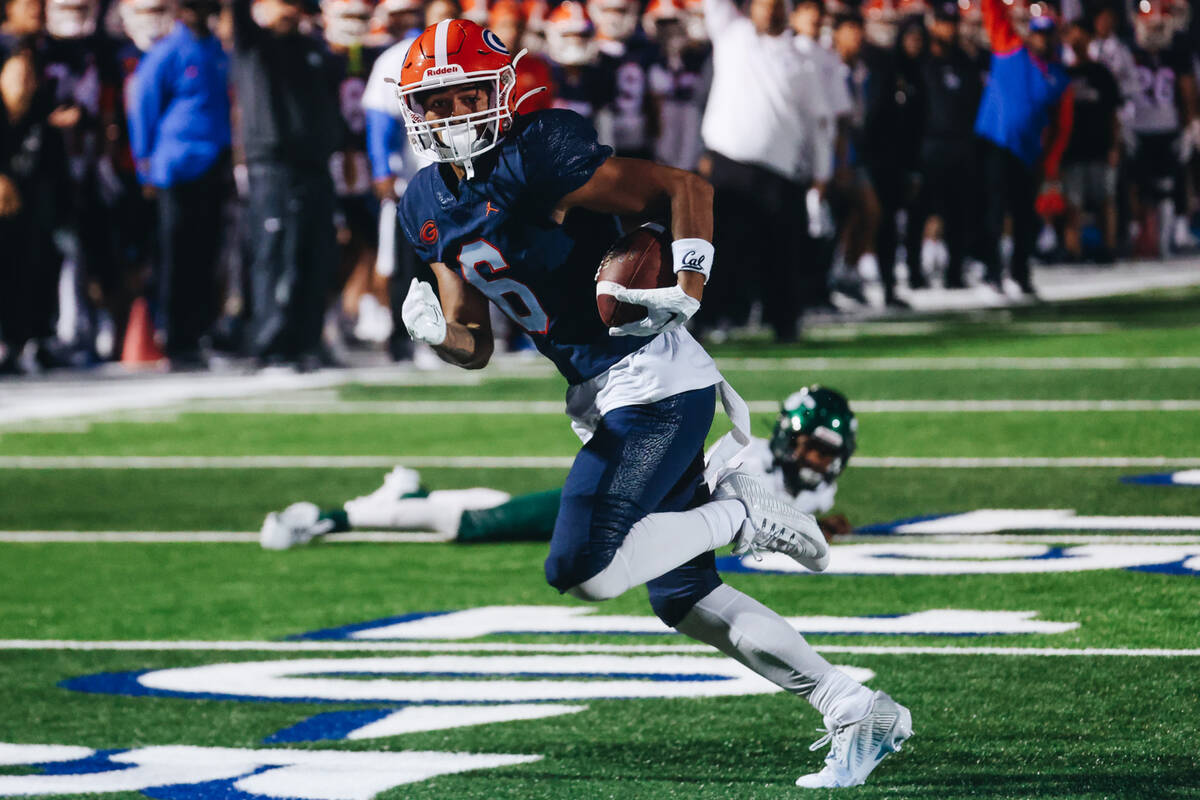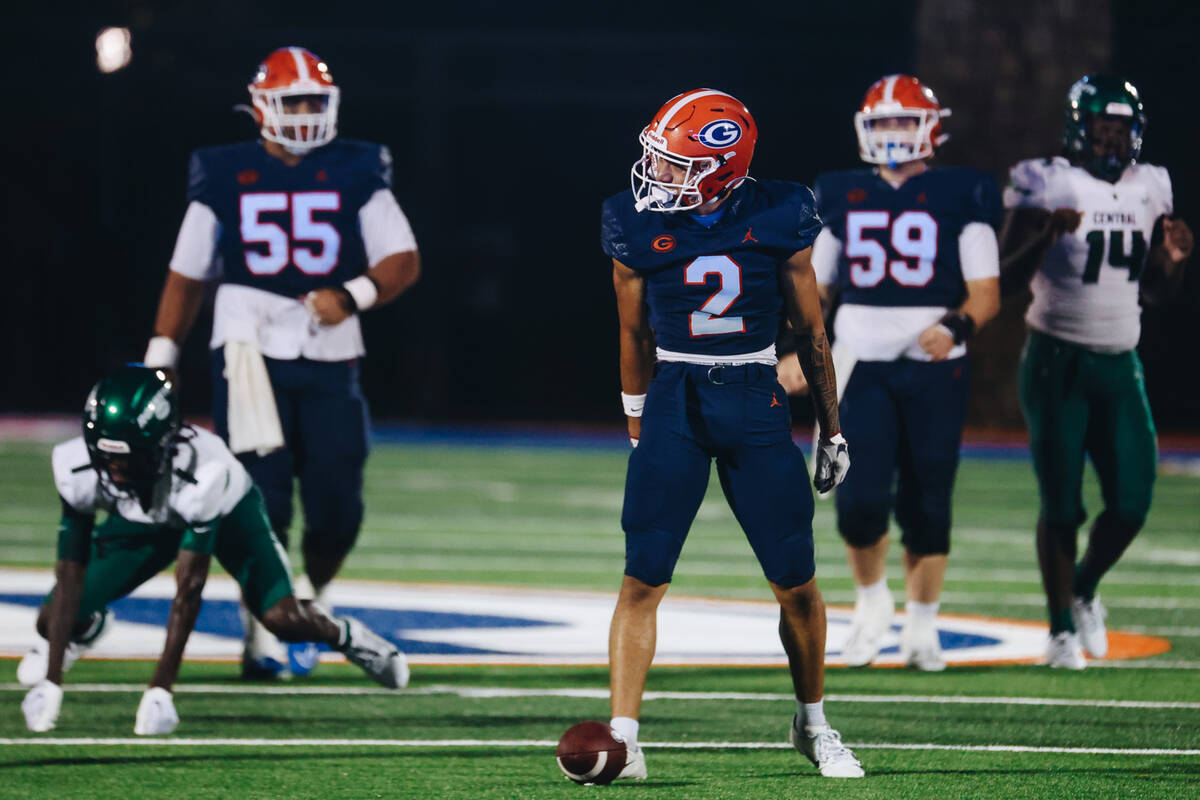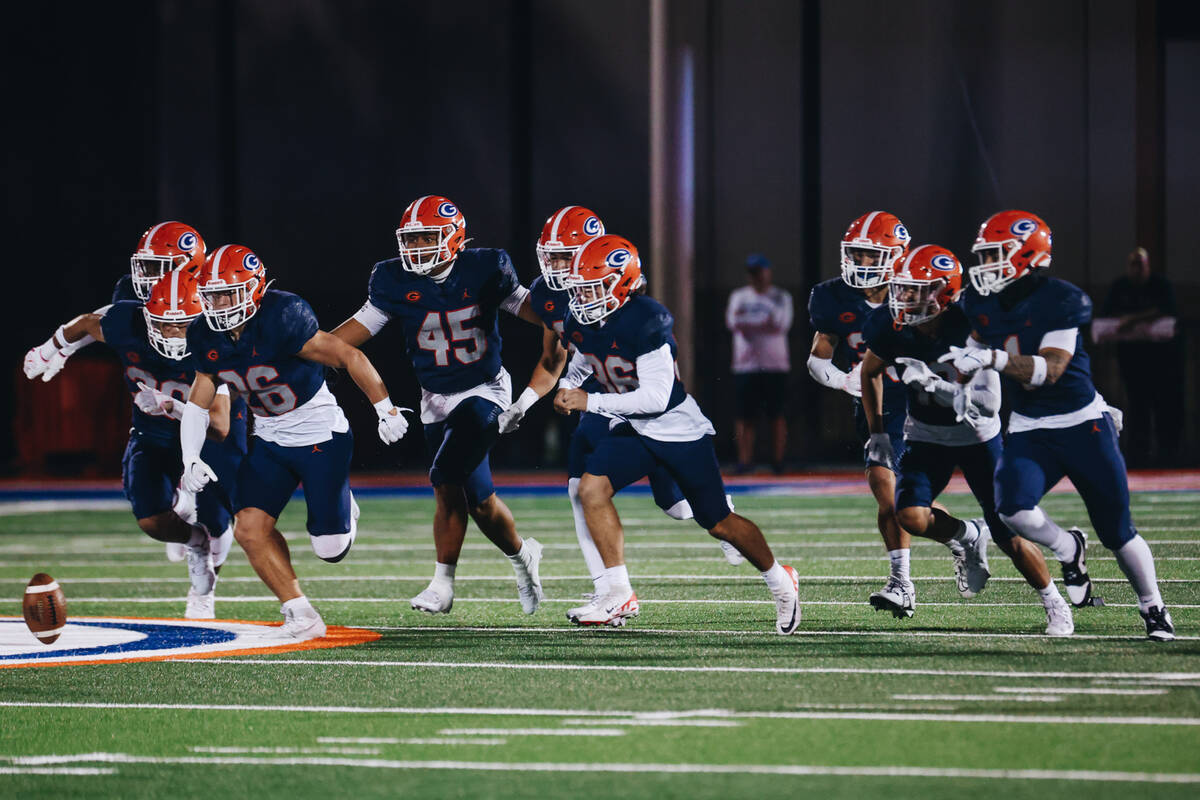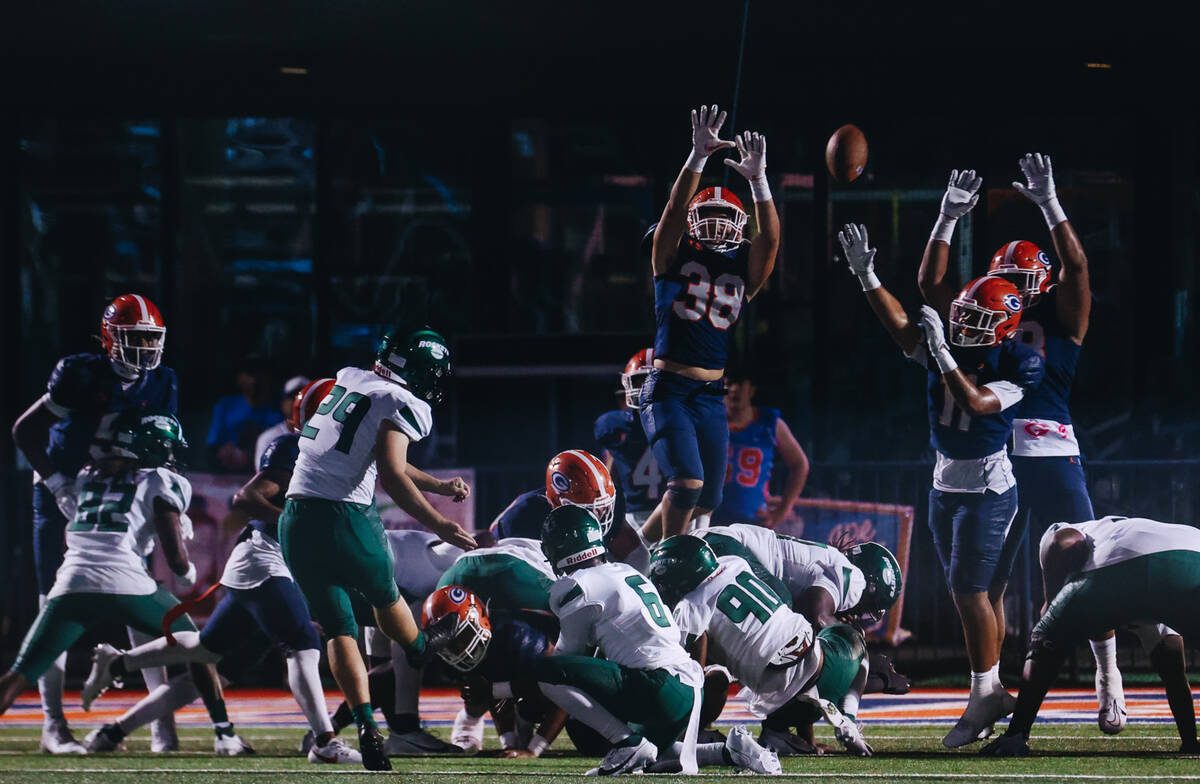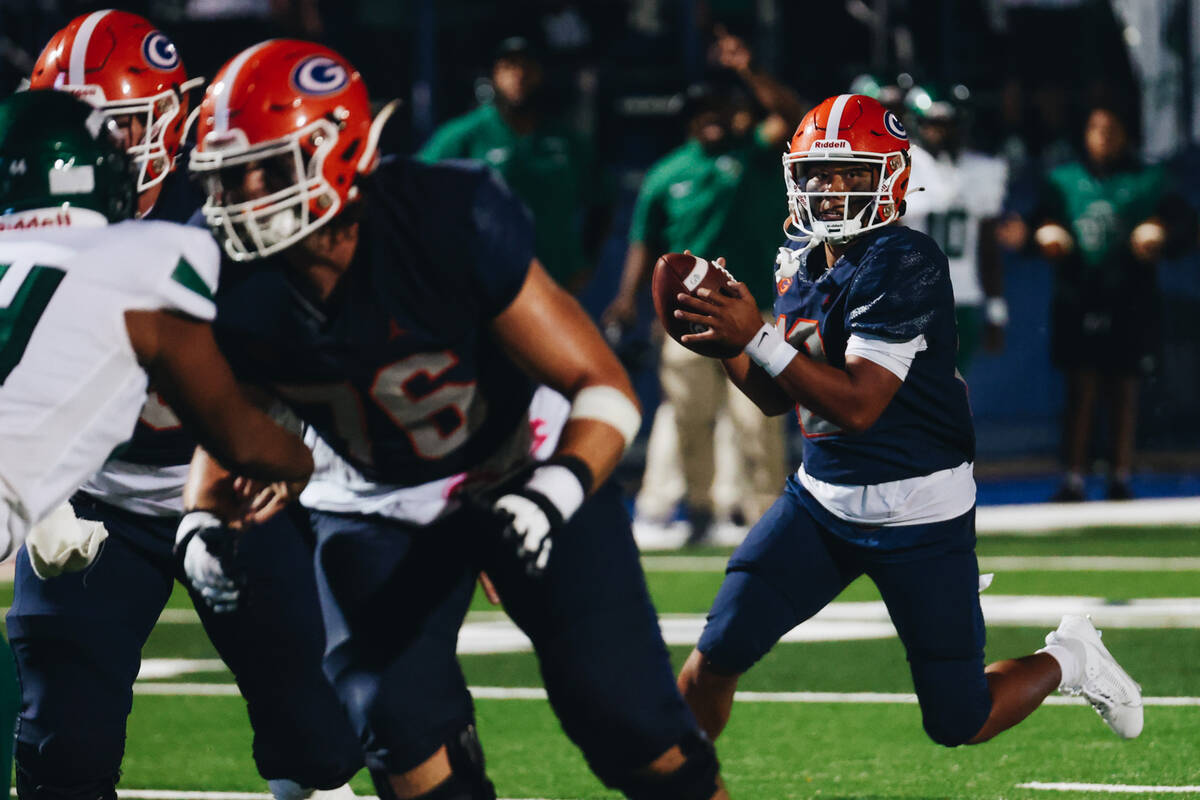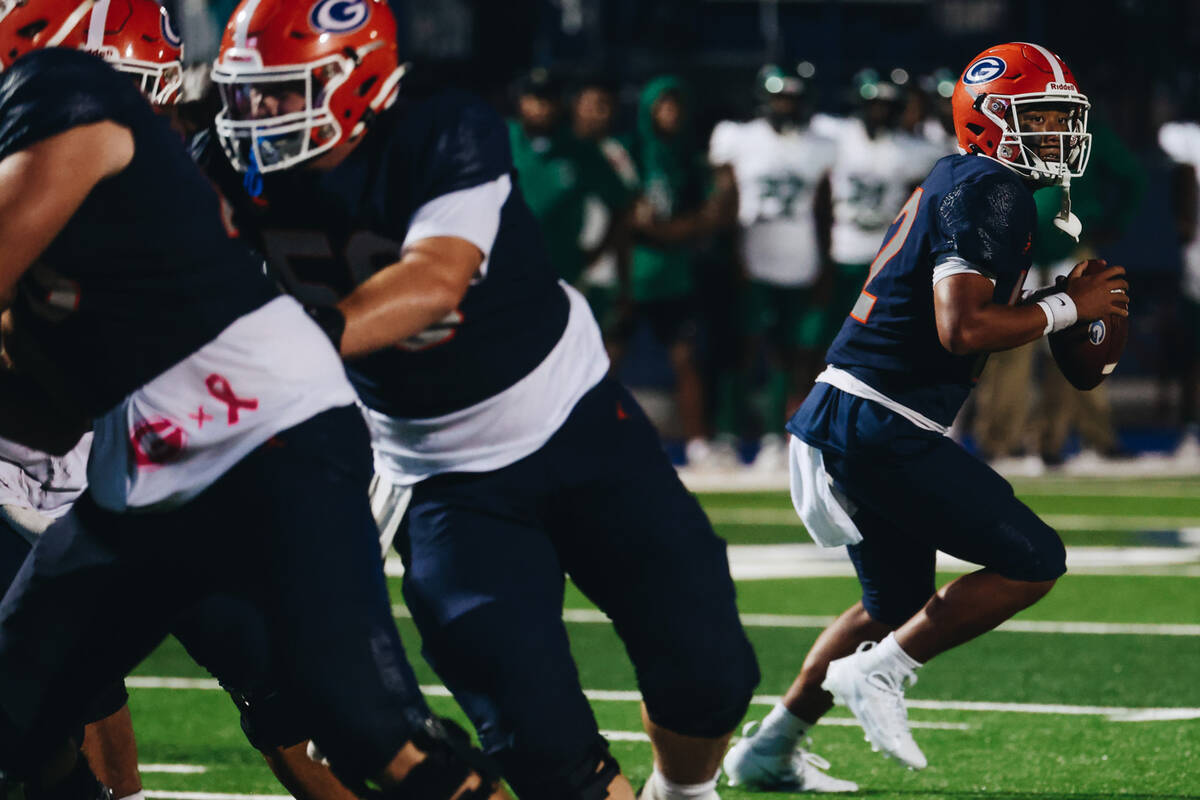 Bishop Gorman quarterback Micah Alejado had a chance to redeem himself after a mistake late in the fourth quarter against Miami Central (Florida).
Alejado fumbled with the Gaels trailing by two at Miami Central's 29-yard line. The Rockets recovered, but the Gaels' defense stood tall and forced a missed 52-yard field goal.
Gorman got the ball back with 1:31 left and no timeouts. It was all the Gaels' senior left-hander needed.
Alejado completed four passes for 79 yards, and Gorman senior tight end Elija Lofton ended the drive with a 1-yard touchdown run with 24 seconds left that gave the Gaels, ranked No. 2 nationally by MaxPreps, a 39-35 home win over No. 6 Miami Central late Friday, keeping their hopes alive for a fourth national championship.
"What can you not say about Micah?" Gorman coach Brent Browner said. "He deserves all the recognition. There's not a better quarterback. Who else would you take besides him? He's always big in the big moments. I'm taking that dude every day."
Gorman had to stop one last Miami Central drive. The Gaels forced three incomplete passes, and senior Devon Rice, a running back who was playing defensive back, came up with an interception that sealed the win.
Alejado, a Hawaii commit, completed 19 of 26 passes for 392 yards and three touchdowns. Lofton, a Miami commit, had four catches for 68 yards and a touchdown, plus three rushing touchdowns. Senior wide receiver Audric Harris, an Arizona commit, had eight catches for 168 yards with a touchdown.
"It was great, knowing all the hard work we put into this week and ever since January," Alejado said. "It was really great and a great team win for us."
Gorman led 21-14 at halftime, but Miami Central drew even when quarterback JC Evans scored on a 3-yard touchdown run on the first drive of the second half.
Gorman broke the tie midway through the third quarter when Alejado connected with senior wide receiver Bradon Gaea on a 16-yard touchdown. The Gaels missed the extra point and led 27-21.
Miami Central took its first lead when Evans connected with Anjuan Coleman for a 14-yard touchdown pass to go ahead 28-27.
The Gaels didn't trail for long, though, as Alejado connected with Lofton on a 38-yard touchdown pass at the beginning of the fourth quarter. Lofton was stuffed on the two-point conversion attempt, and Gorman led 33-28.
Miami Central retook the lead at 35-33 when quarterback Antonio Smith found running back Jayden Ford on a 14-yard touchdown pass.
But the Rockets failed to capitalize on their final two drives as Gorman regained the lead and sealed the win.
"It was going to be whoever had the ball last," Browner said. "That's a great football team we played. … That's why you're here at Gorman. That's what we're doing, and it's fun."
Lofton scored his first touchdown on a 1-yard run on the game's first possession. Miami Central responded on the ensuing possession with an 80-yard touchdown pass from Smith to Coleman.
Alejado connected with Harris for a 31-yard score, and Lofton scored on a 17-yard run as Gorman led 21-7 midway through the second quarter.
Miami Central cut into Gorman's lead after Ford returned a kickoff for a 96-yard touchdown. Both teams missed field goals late in the first half as Gorman held a one-score advantage.
"It's a team effort that goes through everything that we do," Browner said. "Offense has really been stepping it up. The defense is working through it. We're a young defense. We're still getting better every single day. That's all Division I dudes they just played."
Gorman hosts No. 14 Centennial (California) at 7 p.m. next Friday in its final nonleague game.
Contact Alex Wright at awright@reviewjournal.com. Follow @AlexWright1028 on X.