NOTES: Tyler Tuiasosopo eager to elevate winless Western
February 28, 2017 - 9:05 pm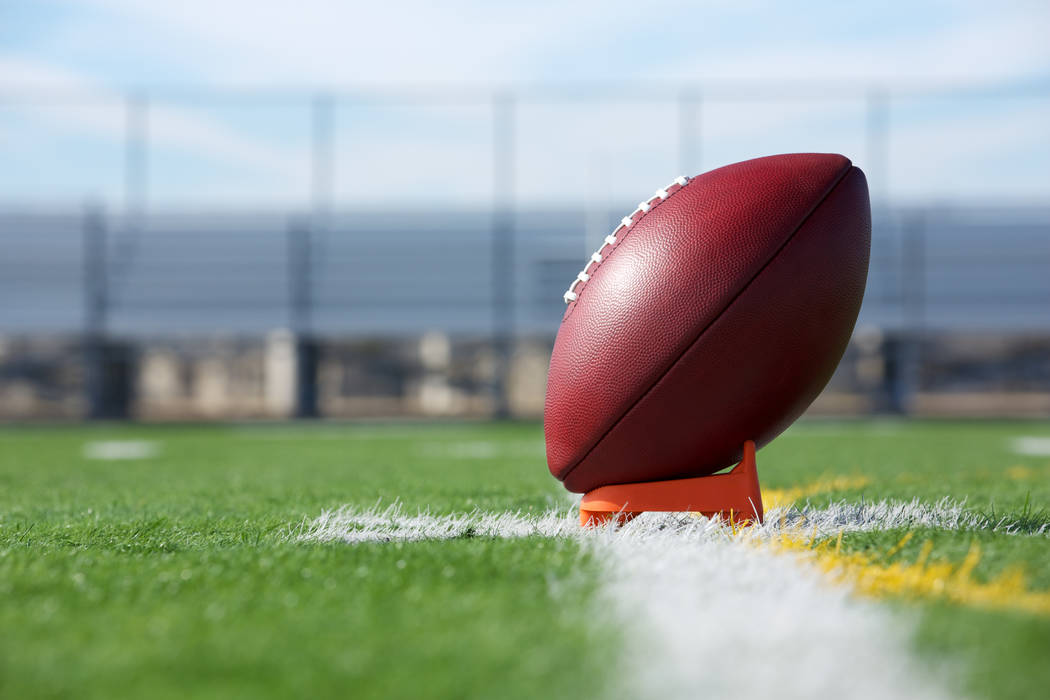 The last name is bound to generate a buzz around Western's football program.
But coach Tyler Tuiasosopo believes it's his background, not his famous bloodlines, that can resuscitate the Warriors.
"What's going to help me the most at Western is I've been one of those students. I know what it's like," Tuiasosopo said Tuesday. "At the end of the day, the kids want to see a real-life example of 'Why should I listen to you? Why should I do these things?' Well, because I've done those things. I've been on free lunch."
Tuiasosopo, 27, was hired by Western last month and provides instant name recognition for a team that hasn't won a game on the field since 2010.
Tuiasosopo's uncle Manu and cousin Marques played in the NFL. Tyler's brother Trenton also played football at Washington, as did cousin Zach.
"At a very young age, my father was very open letting us know who we are and where we come from and how we do things and to humble ourselves when things happen," Tuiasosopo said. "Another thing my family also shared many times is the name gives us so many opportunities, but when you have the opportunity, what do you do with it?"
Tuiasosopo grew up in Long Beach, California, before his family settled in Everett, Washington. A former walk-on quarterback at UCLA, he transferred to Long Beach (California) City College and graduated from Azusa Pacific (California).
Tuiasosopo was an assistant at Glendora (California) and Mariner (Washington), his alma mater, before he spent last season as an offensive assistant at Bonanza.
"I guess you could say that I'm drawn more to a (school like) Western just because that's what I know. That's where I'm from," Tuiasosopo said. "When I started to look at Western and I got there, you see there is an abundance of potential there."
Western went 0-9 last season and has lost 43 straight since a forfeit victory over Shadow Ridge on Aug. 31, 2012. The Warriors' last on-field victory came Nov. 5, 2010, against Pahrump Valley (20-14).
"At the end of the day, the ultimate goal I believe from our administration and our vision as a coaching staff is to get these kids higher education," Tuiasosopo said, "to get them to be successful so we can better our environment."
BULLDOGS TOP POLL
Centennial's girls basketball team, fresh off its third straight state title, is ranked No. 1 in the latest espnW 25 Power Rankings.
The Bulldogs (30-2) moved up one spot after former No. 1 Paul VI (Virginia) lost in its conference tournament. Centennial's only losses are to Paul VI and Clovis West (California), which it later avenged.
The final rankings will be released at the end of the month.
BROWN CHOSEN FOR HOOP SUMMIT
Centennial senior Troy Brown Jr. was one of 12 players selected to the Junior National Select Team, USA Basketball announced Tuesday.
The team, which features U.S. high school seniors, faces the World Select Team in the 20th annual Nike Hoop Summit on April 7 in Portland, Oregon.
RECENT COMMITMENTS
■ Spring Valley senior David Van Hoose to Cal Baptist for men's soccer.
■ Silverado sophomore Megan Johnson to Hawaii-Hilo for softball.
Contact reporter David Schoen at dschoen@reviewjournal.com or 702-387-5203. Follow @DavidSchoenLVRJ on Twitter.