Pahranagat Valley continues streak, advances to 1A title game
November 11, 2016 - 10:46 pm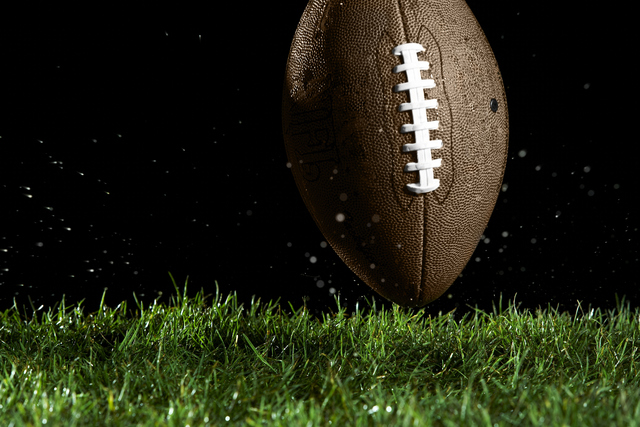 ALAMO — Surprise, Surprise. The streak continues.
Pahranagat Valley extended its prestigious winning streak to 104 games with a 46-20 victory over Whittell in the Class 1A state semifinals on Friday night.
The Panthers play Spring Mountain in the 1A title game, scheduled for 1 p.m. on Saturday, Nov. 19 at Clark. Pahranagat Valley beat the Golden Eagles 36-18 during the regular season.
"Every year is the same," Panthers associate head coach Brett Hansen said. "Every team starts out the same. For us, it all comes down to fundamentals. It comes down to being able to tackle … Being able to block. That's always it."
Pahranagat Valley certainly had no problem with either of those things on Friday night. It's offensive line was dominant,paving the way for big nights from running backs Ike Taylor and Christian Higbee.
Higbee rushed for 114 yards on 16 carries, and Taylor had 67 yards on 14 carries, including a 4-yard touchdown run.
Quarterback Tabor Maxwell was sensational, too, throwing four touchdown passes and rushing for another score.
Maxwell completed 18 of 25 passes for 225 yards.
"I don't think it ever gets old, winning like this," Maxwell said. "We just come out and play every game like it's a normal game. We don't worry about that certain win. Right now, we're 1-0."
The Panthers will need to go 1-0 next week to capture that not-so-elusive state championship. Pahranagat Valley has won eight consecutive titles.
But Hansen knows Spring Mountain will be ready, and expects a tough matchup.
"Spring (Mountain) is always tough," Hansen said. "They're always athletic. We will have to come ready to play."
Box score:
Pahranagat Valley 46, Whittell 20