Palo Verde capitalizes on Green Valley's mistakes in 14-7 win
September 13, 2019 - 10:29 pm
Updated September 13, 2019 - 10:33 pm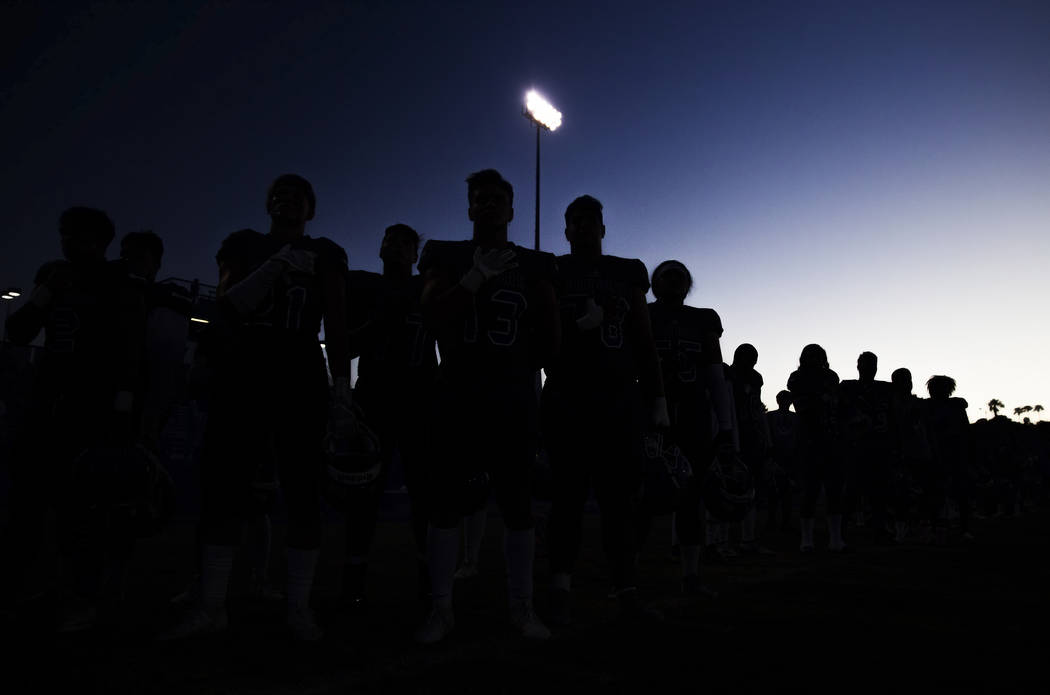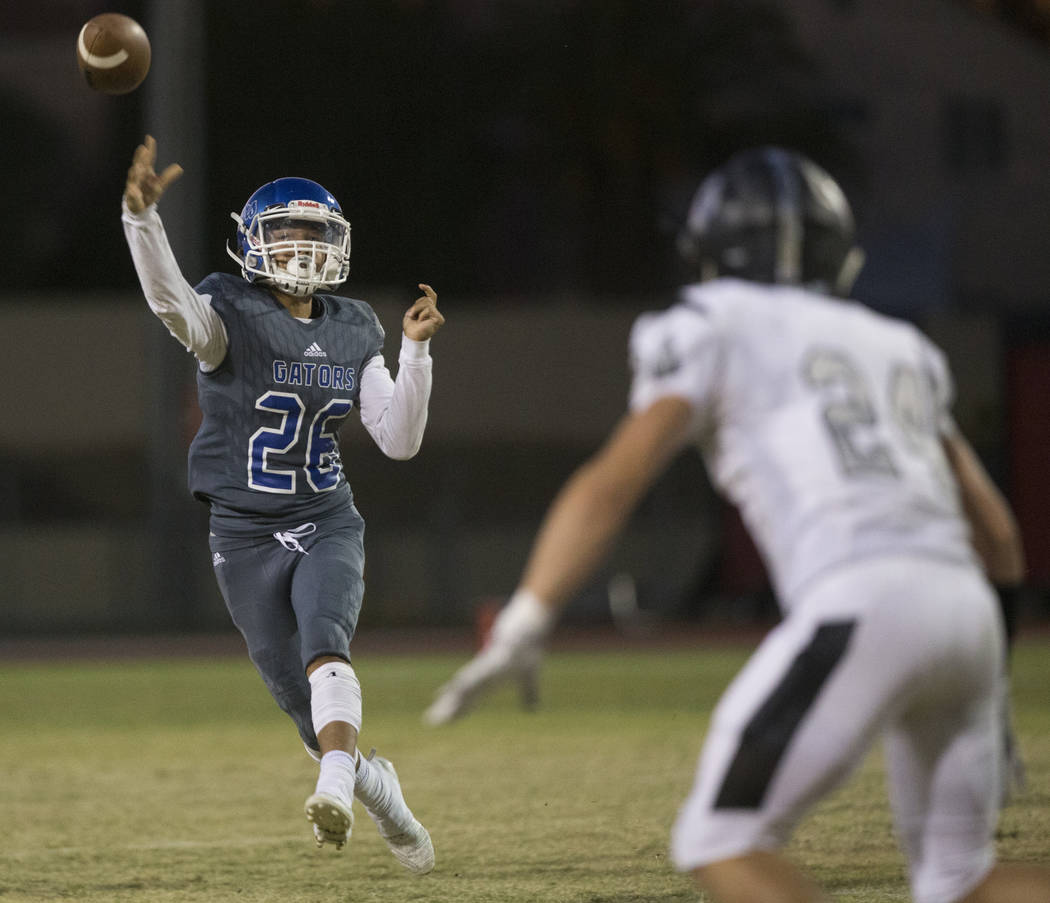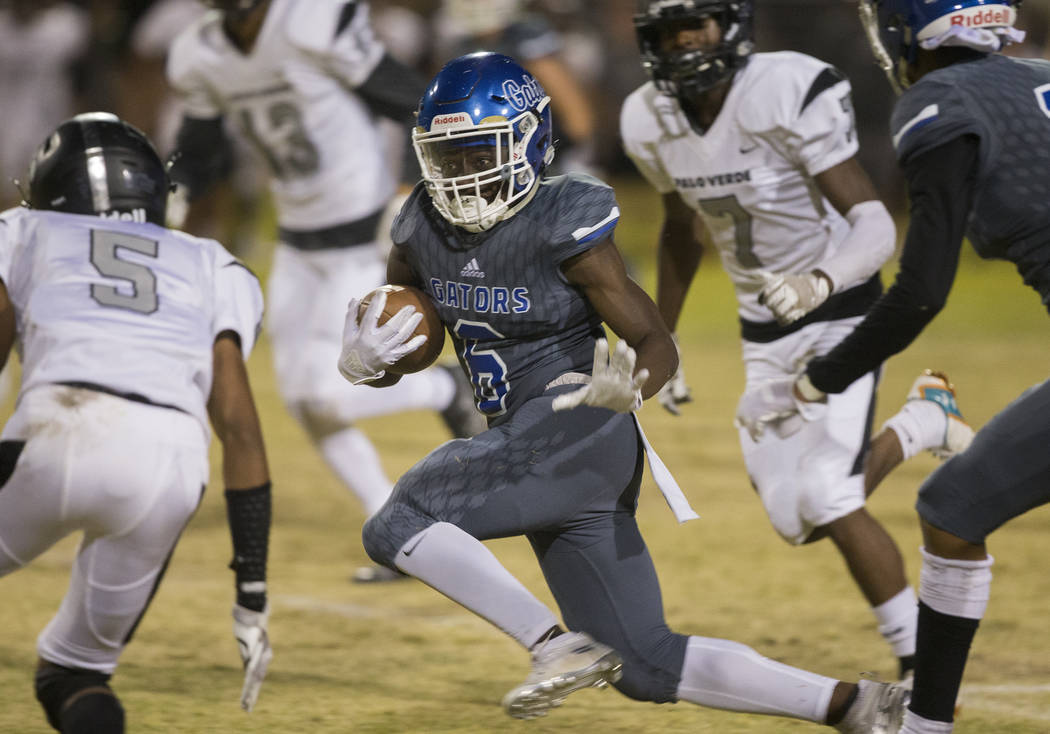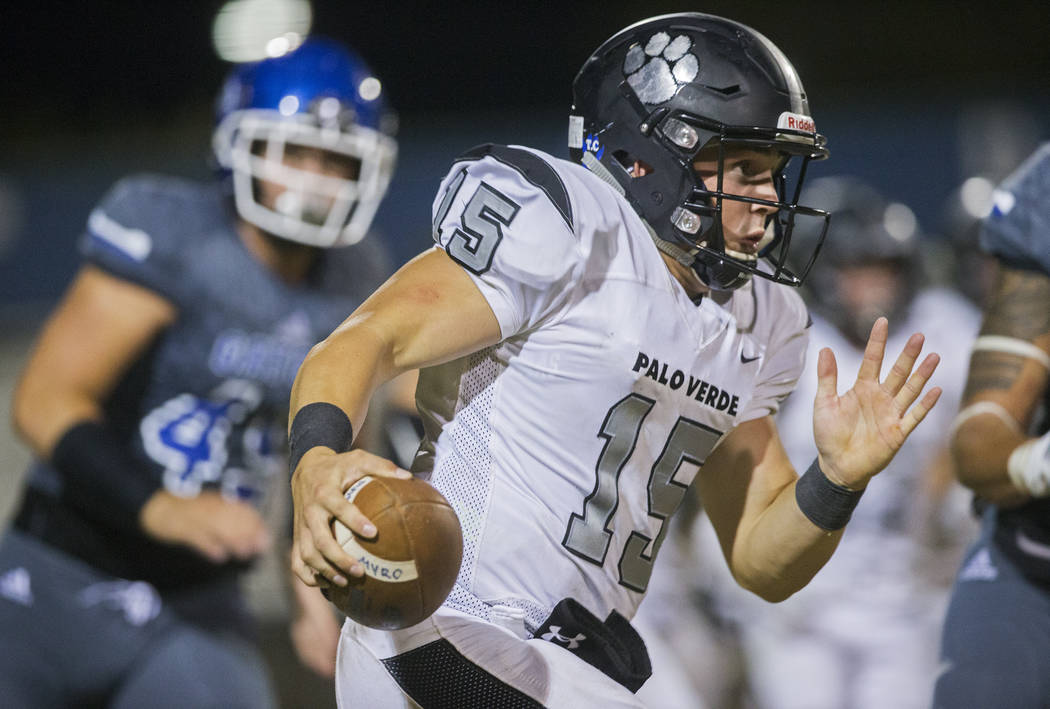 Palo Verde football coach Joe Aznarez walked off the field with a victory Friday night, but it was tough to determine whether his team had defeated Green Valley or if the Gators had defeated themselves.
Several critical miscues paralyzed the Gators, and running back Charron Thomas rushed 19 times for 151 yards and two touchdowns to lead the visiting Panthers to a 14-7 victory.
"I expected a tough opponent," Aznarez said. "They were coached very well, and they brought it to us defensively. We had to earn every yard we got."
Neither team moved the ball effectively in a scoreless first quarter, but Palo Verde (3-0) got a break with a second-quarter interception deep inside Green Valley territory. The Panthers needed one play to take the lead, as Thomas sprinted up the middle for a 30-yard touchdown to make the score 7-0 with three minutes remaining in the first half.
The Gators (2-2) ended a penalty-plagued third-quarter drive with a fumble that gave the Panthers the ball at the Green Valley 14, and again the Panthers capitalized in one play when Thomas ran up the right side for a 12-yard TD and 14-0 lead with 3:53 left in the third quarter.
Green Valley squandered another promising drive in the fourth quarter with an interception before finally scoring on a tipped 26-yard pass from Anton Keeling to Ricci Patillo with 11 seconds to play.
"We were definitely hoping for a zero there at the end," said Aznarez, referring to his team's desire to keep the Gators from scoring. "We wanted the defense to pressure them, but they just got a fluke play at the end."
Paul Myro helped the Panthers with 43 yards on eight carries, and teammate Tyler Quinn rushed nine times for 41 yards.
Aznarez said he was just glad to leave with a win.
"It feels good to be 3-0," he said. "We know what we have in store for us in league, so it was nice to come here and get a win on the road."
Keeling completed 10 of 17 passes for 129 yards to lead the Gators, but his three interceptions proved costly.