Shadow Ridge whips Durango to open prep football season — PHOTOS
August 18, 2022 - 11:32 pm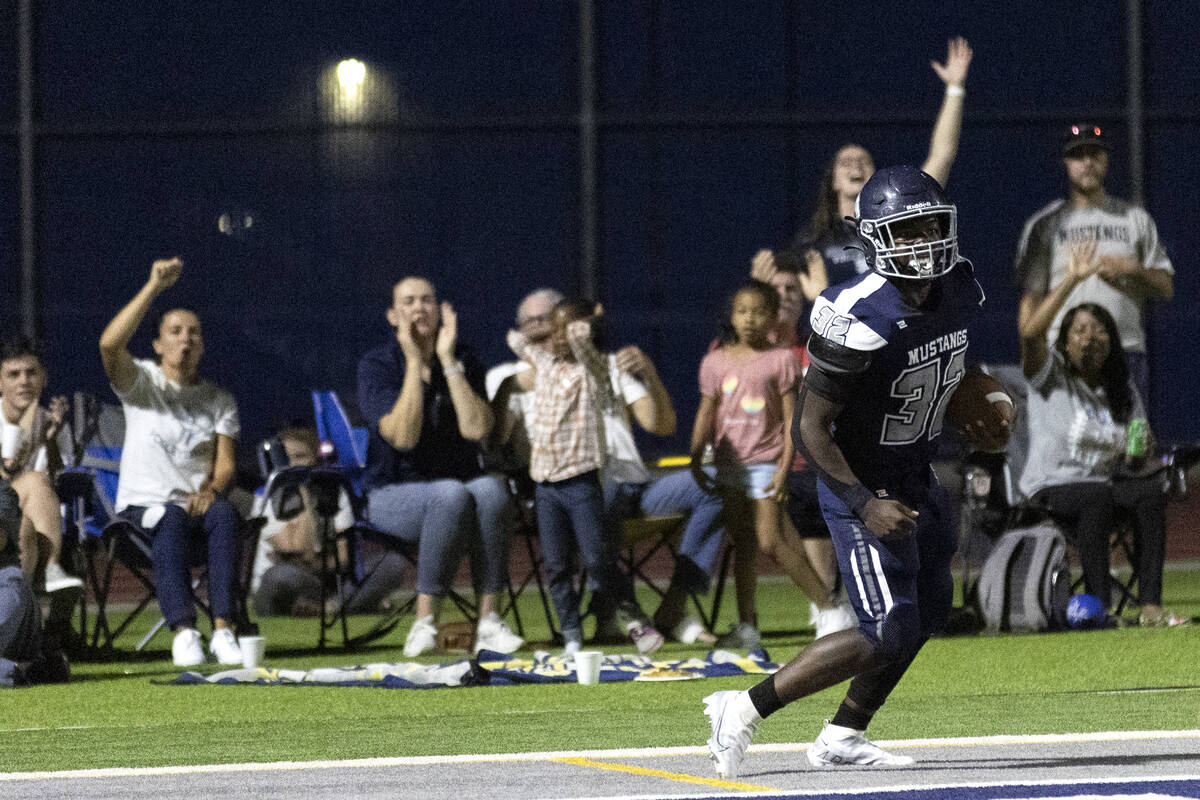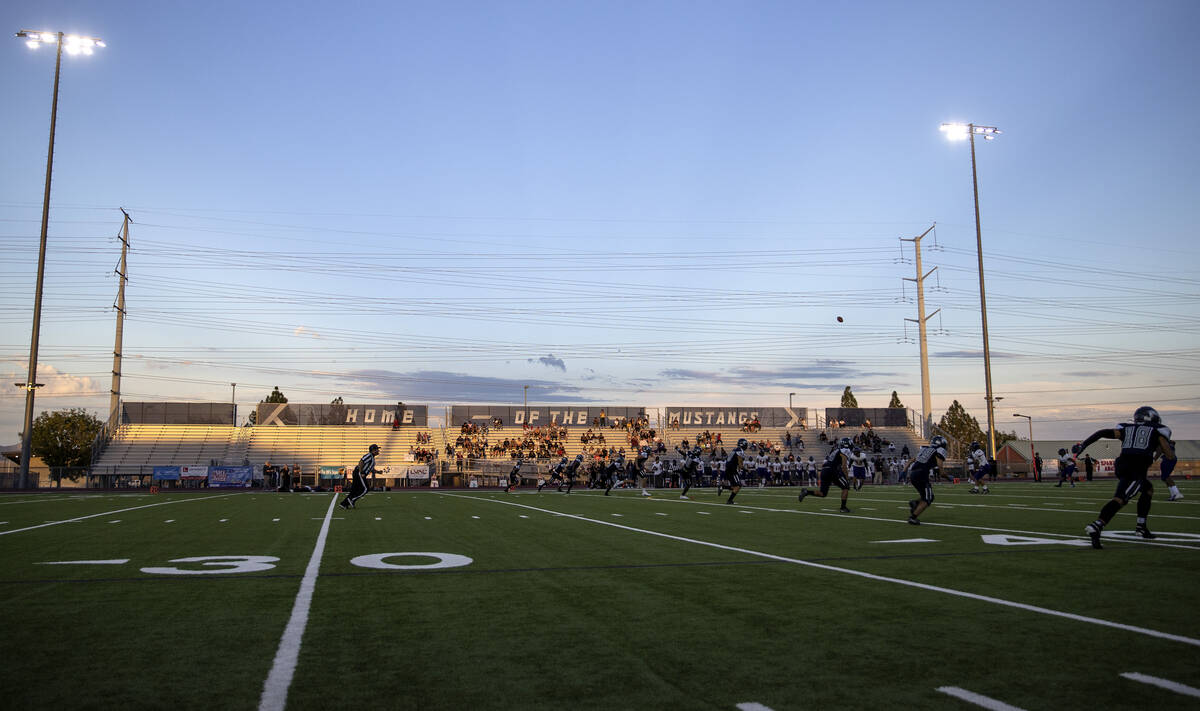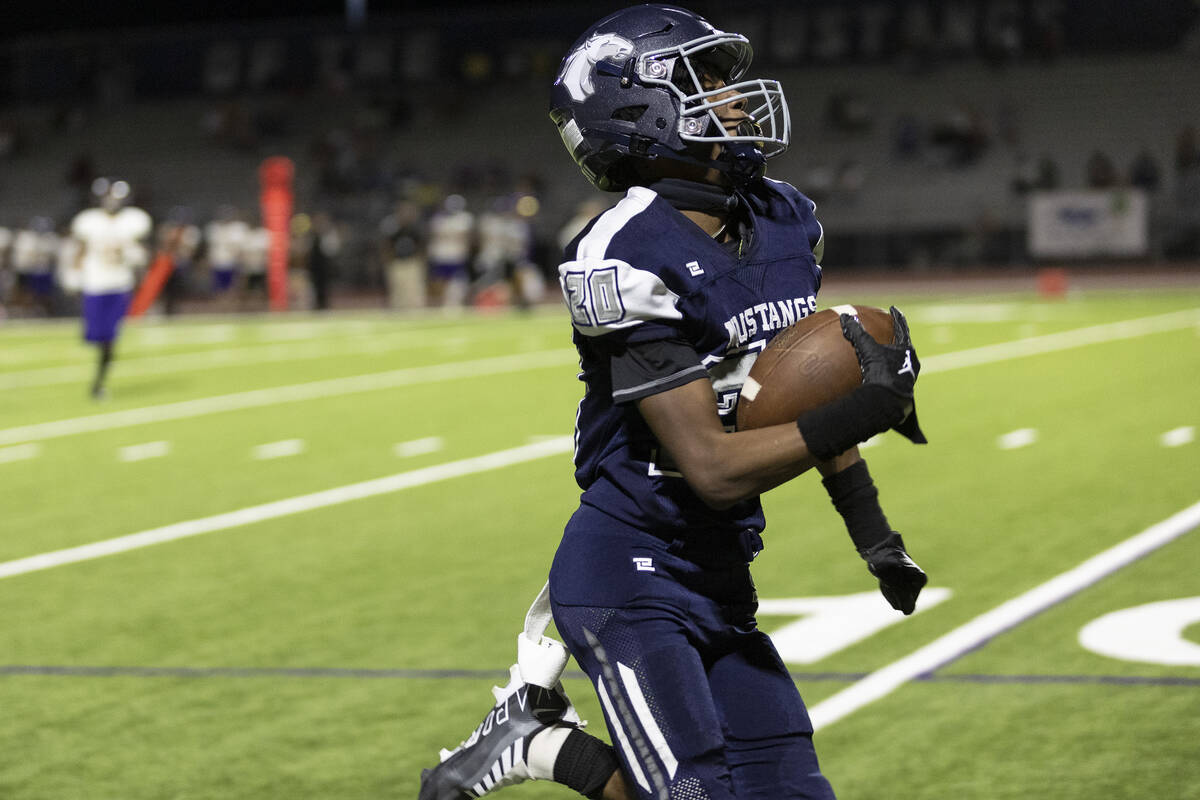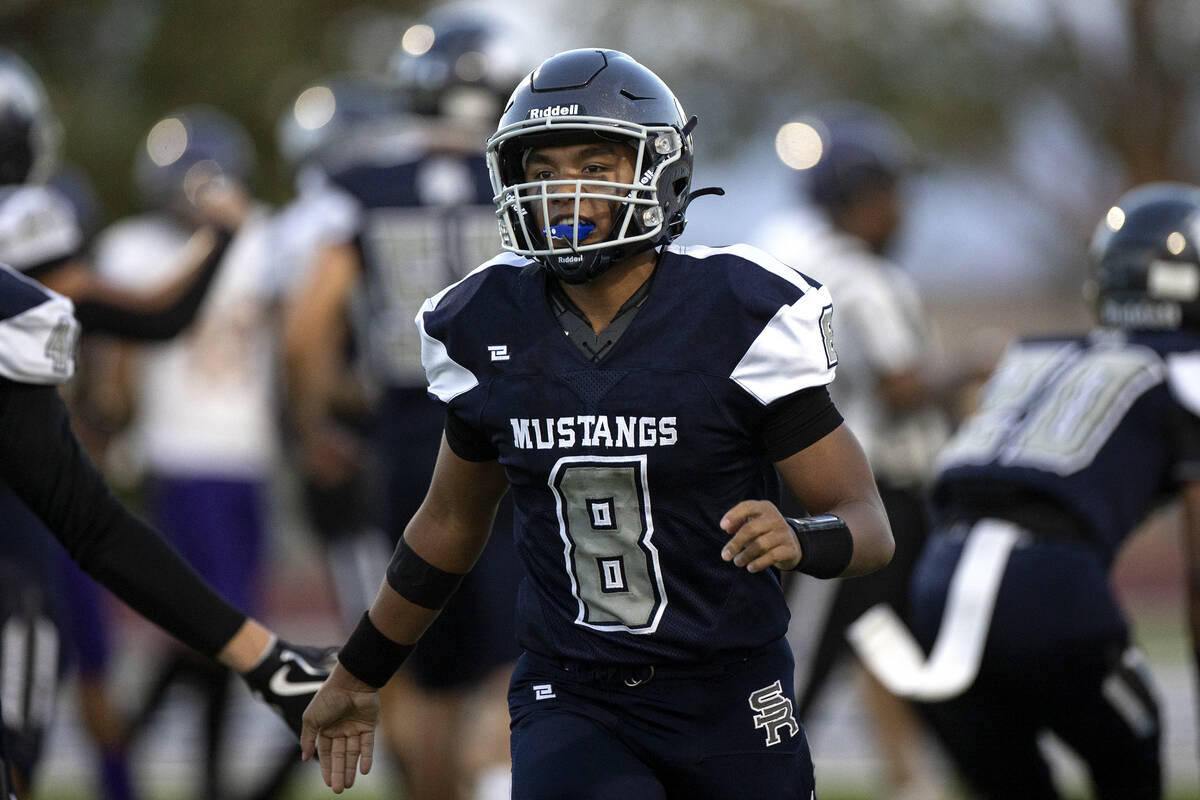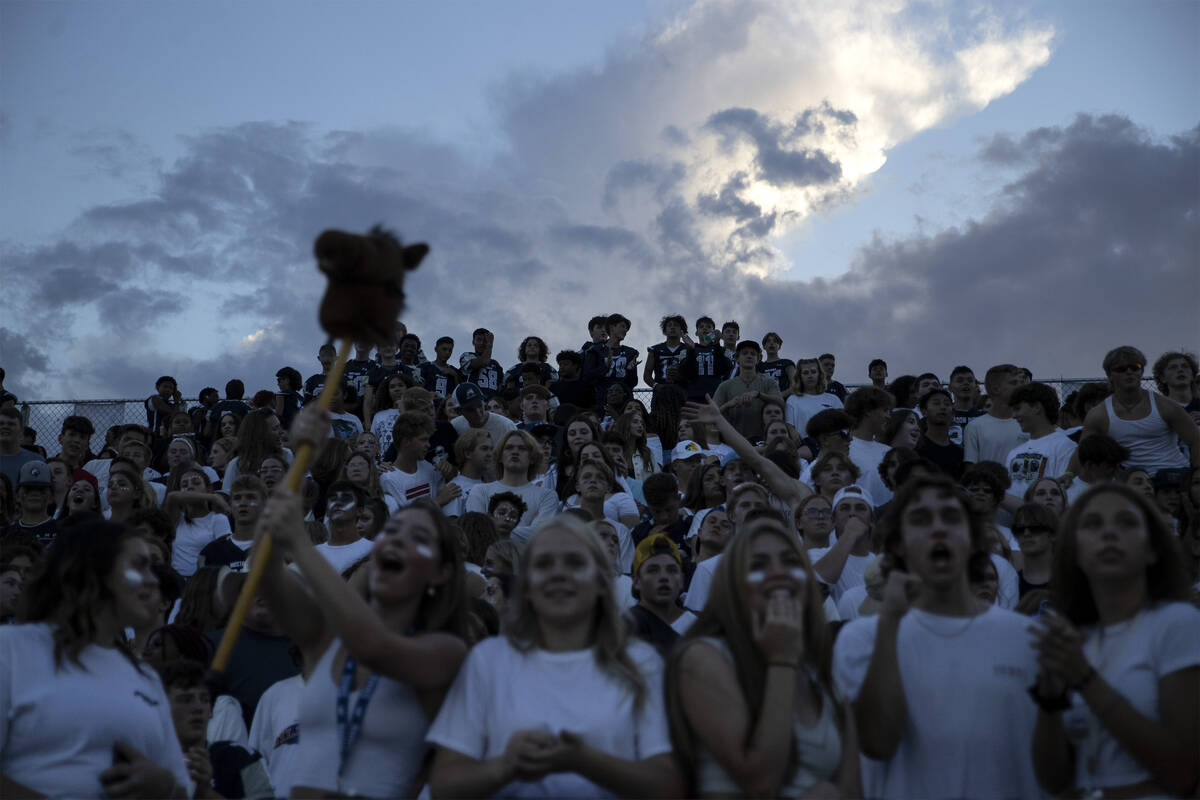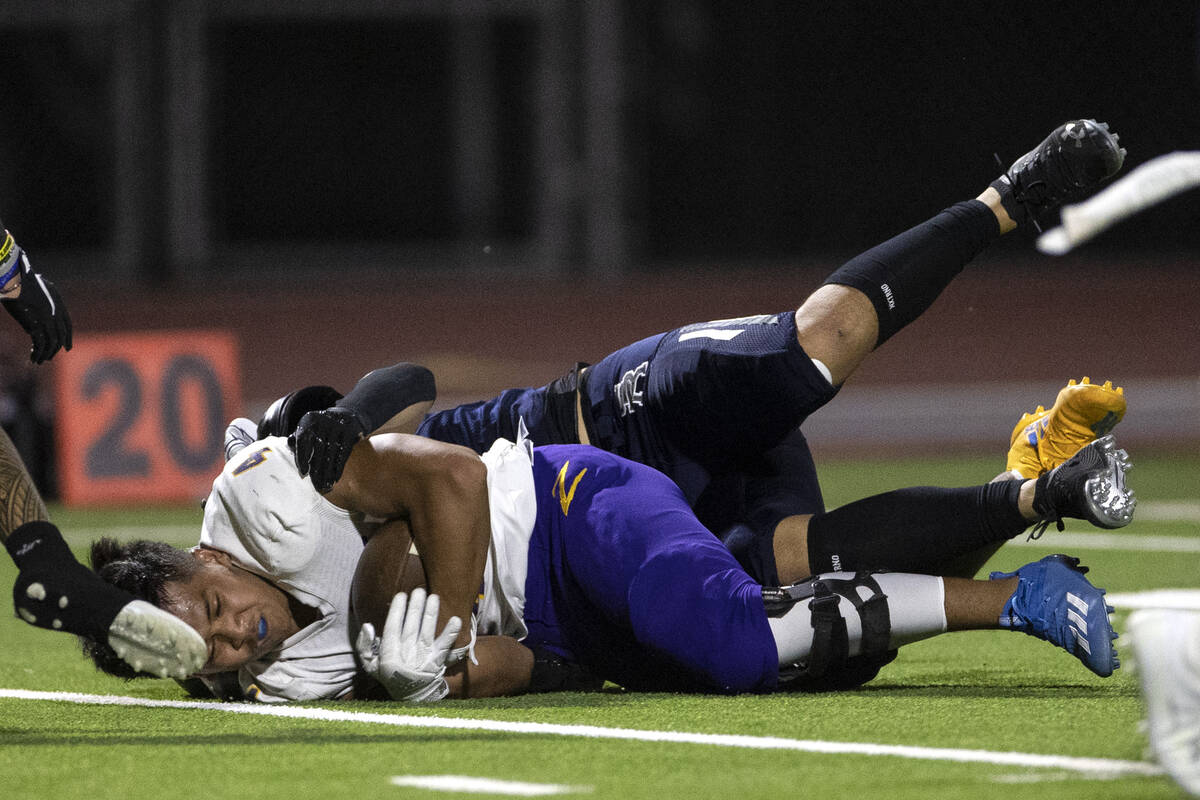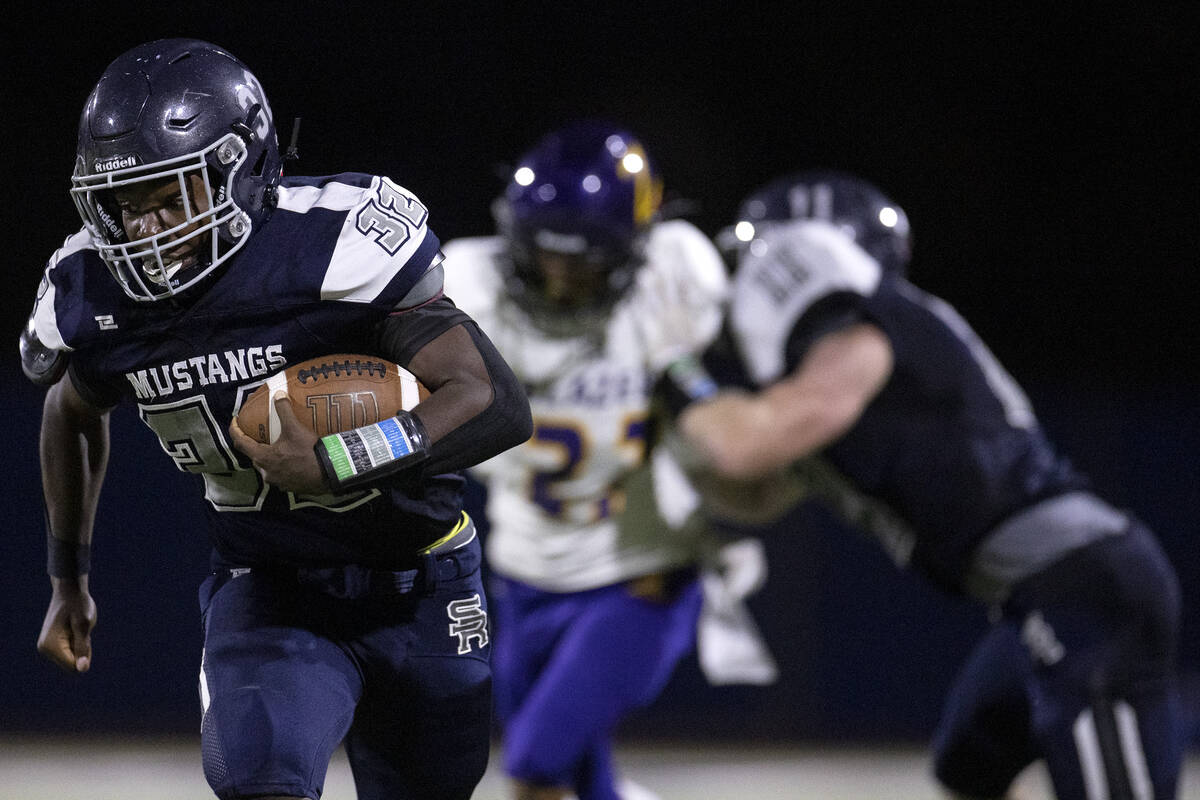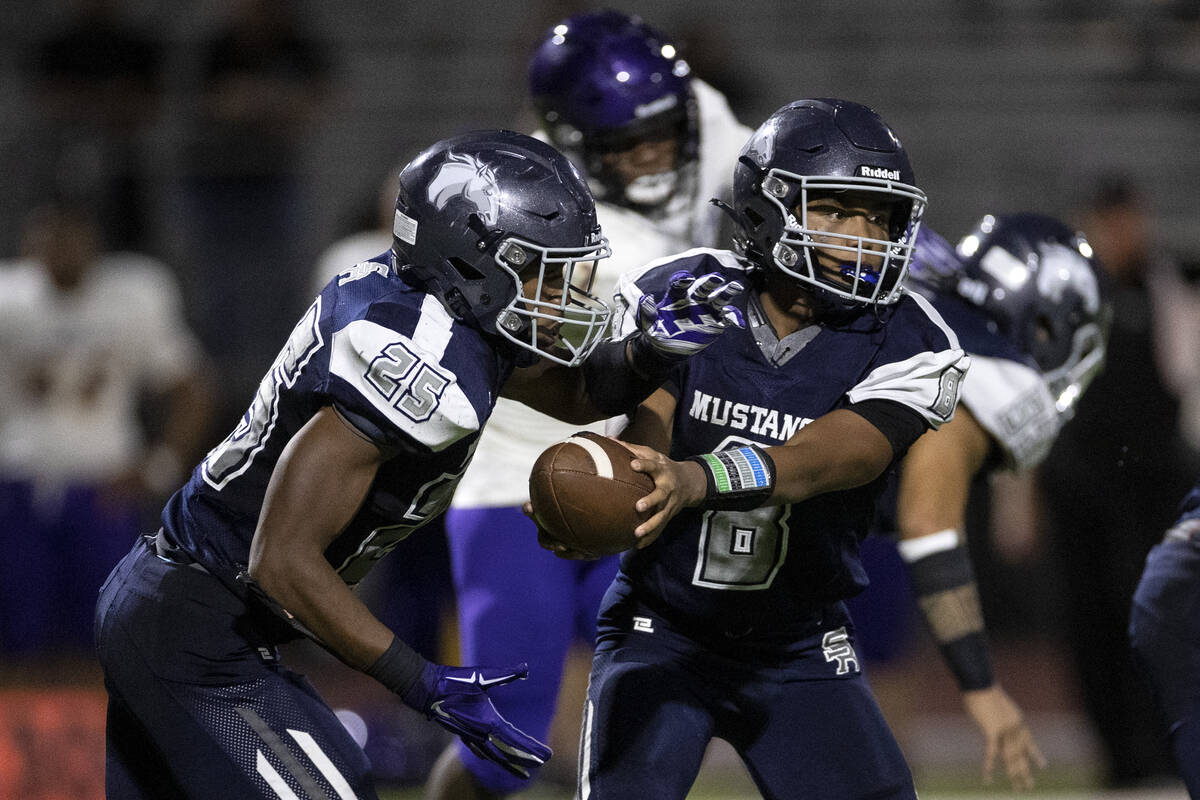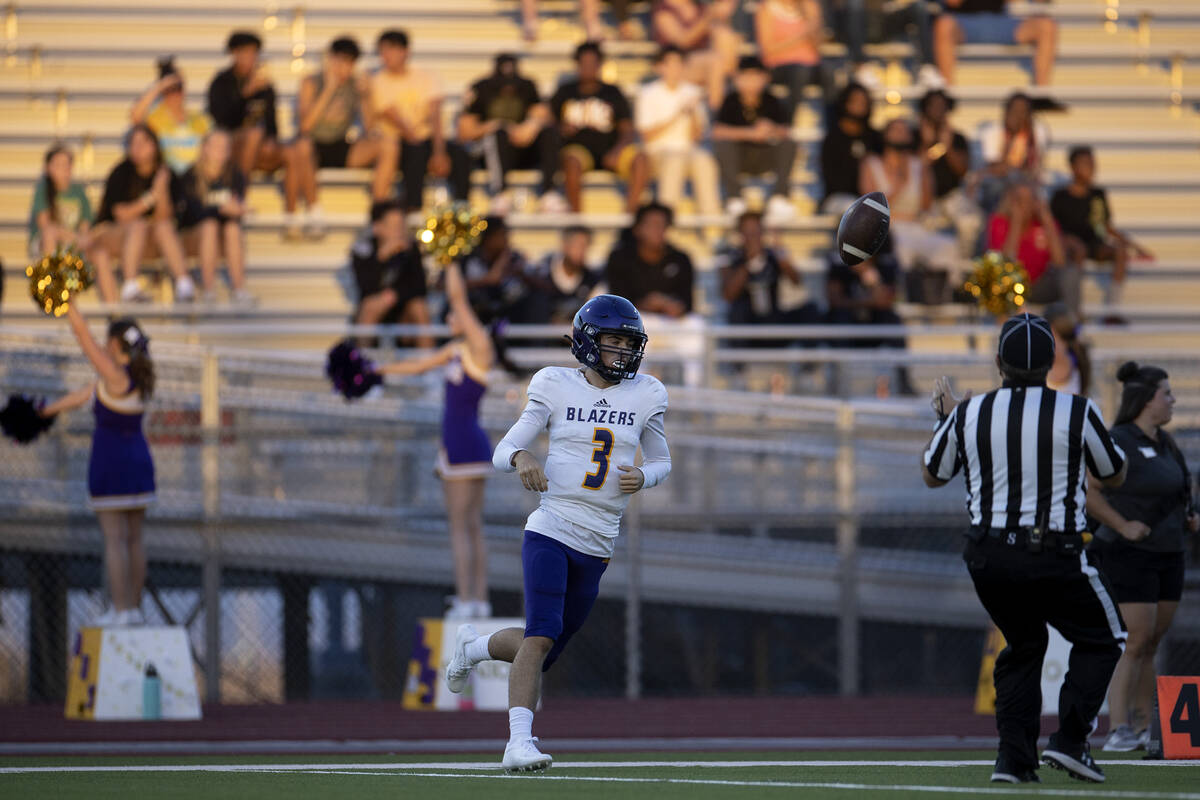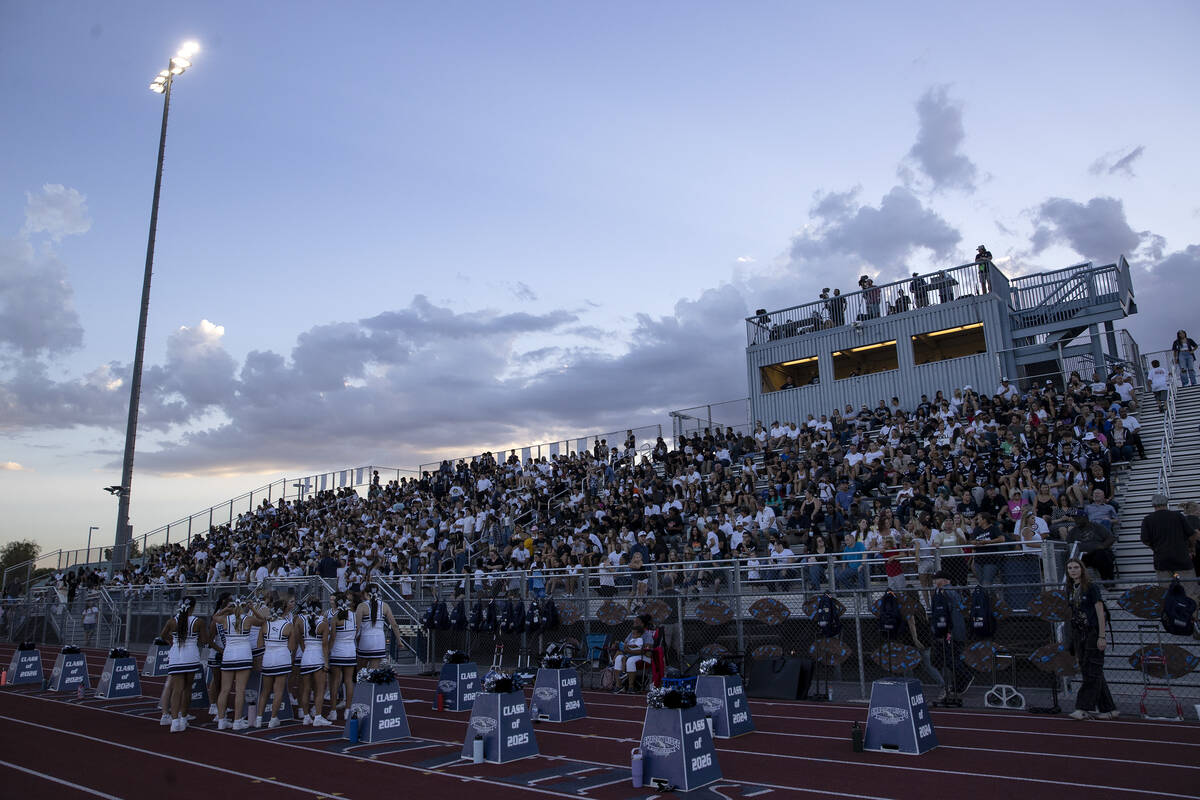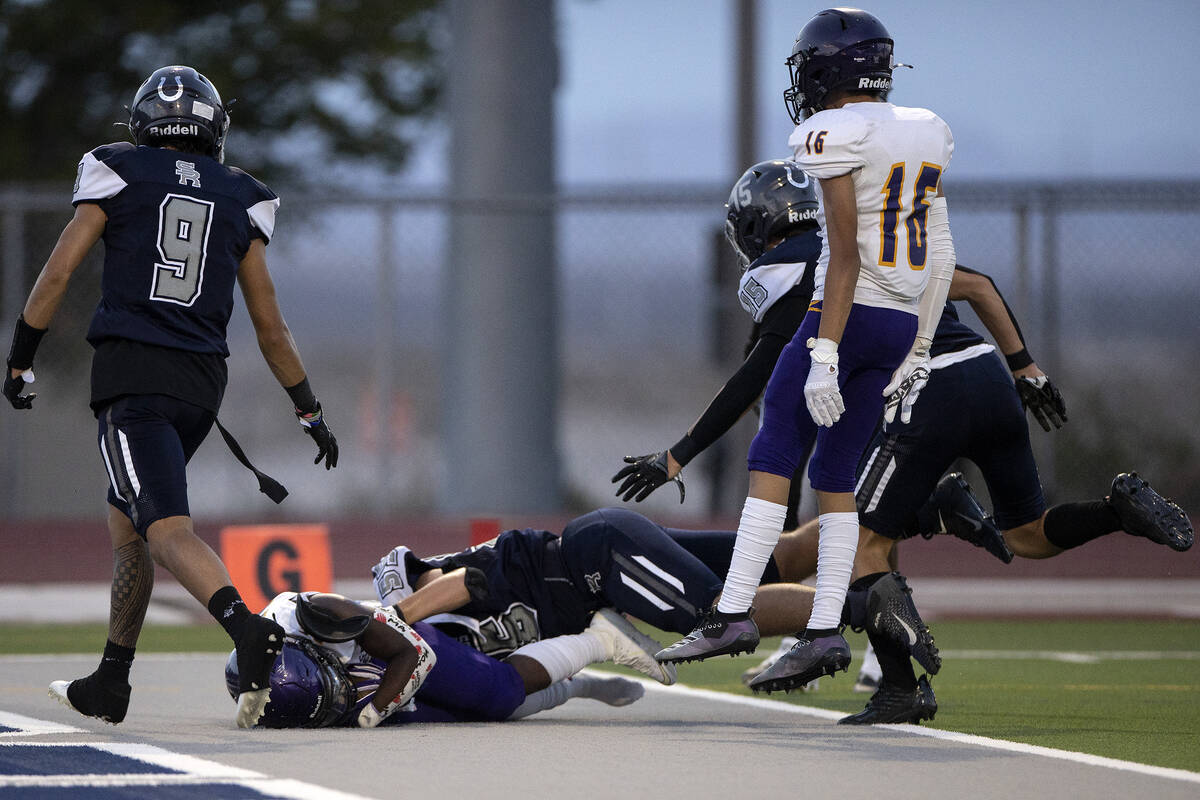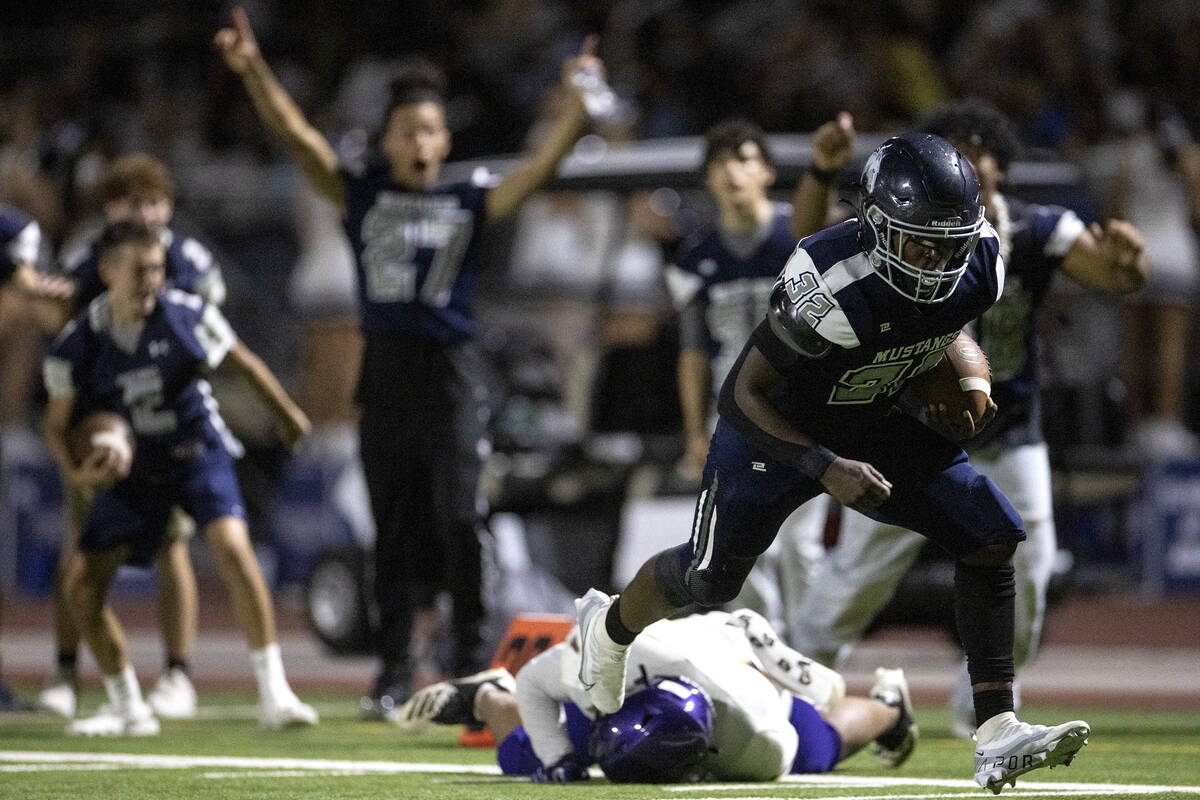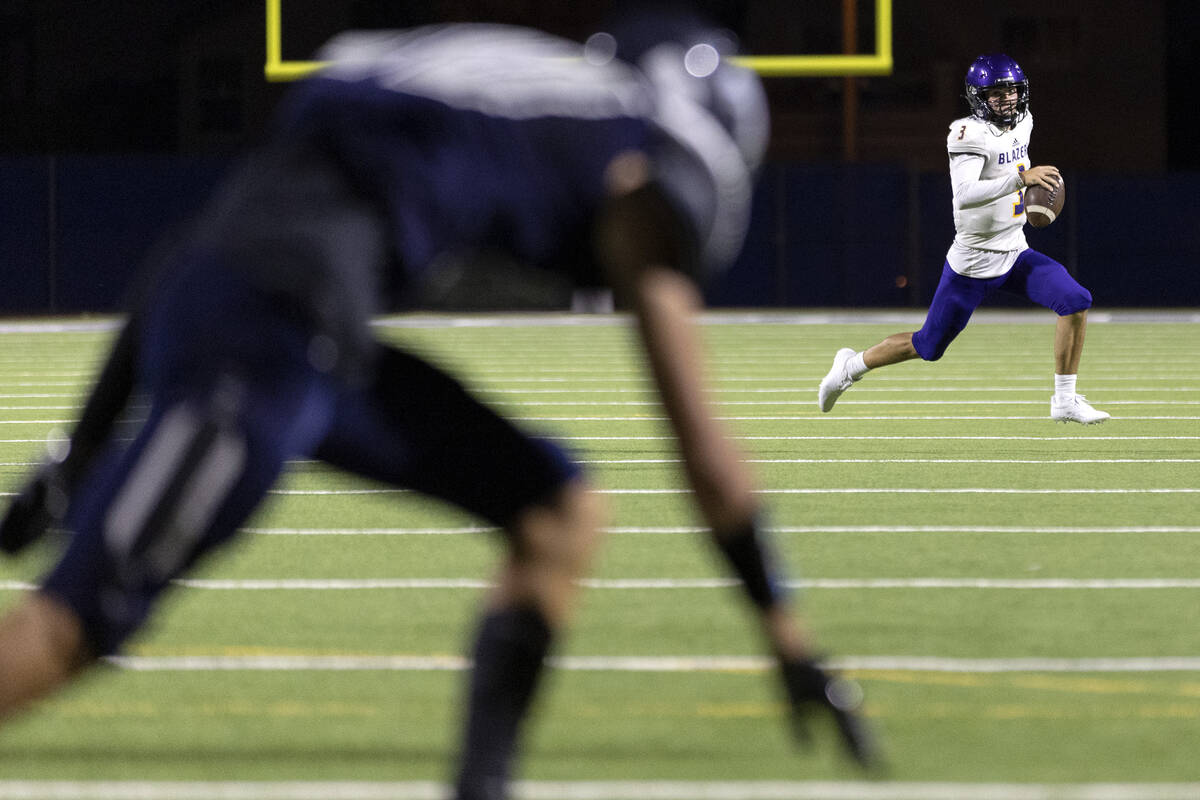 Shadow Ridge running back Jon Wilson rushed for 161 yards and two touchdowns on only three carries to lead the Mustangs to a 36-7 home victory in Thursday's season opener.
Wilson had carries of 73, 65 and 23 yards. The junior, who spent the past five years overseas with his parents in the military, was playing in his first high school game in Las Vegas.
The Mustangs, who defeated Durango twice last season en route to reaching the Class 4A state championship game, jumped to a 7-0 lead on their second play from scrimmage when Wilson scampered 73 yards on an option pitch.
The Trailblazers answered a few minutes later on a eight-play, 67-yard drive that was capped by a 13-yard touchdown run by Keimarion Taylor.
It was all Mustangs after that.
Shadow Ridge scored two touchdowns in the second quarter, including on a 59-yard pass from Cohen Nicholas Coloma to Davison Glenn. Wilson then ran 65 yards for his second TD to give the Mustangs a 22-7 halftime lead.
In the third quarter, Coloma left the field with cramps, allowing junior Tui Lemau to guide the offense until Coloma returned early in the fourth.
The Mustangs scored two touchdowns in the final quarter on a 14-yard run by Coloma and a 37-yard run from junior Jeremiah Campbell.
"It's good to get the win," said Shadow Ridge coach Travis Foster, who added that while he was pleased he was frustrated with the number of drives his team didn't finish.
Shadow Ridge running back JaQuieze Holland rushed for 88 yards on 22 carries and had one touchdown called back on a holding penalty.
Durango was led by Taylor, who carried 20 times for 104 yards and the touchdown.