SMALL SCHOOLS: The Meadows squad unites in chase for Division III title
August 27, 2014 - 9:54 pm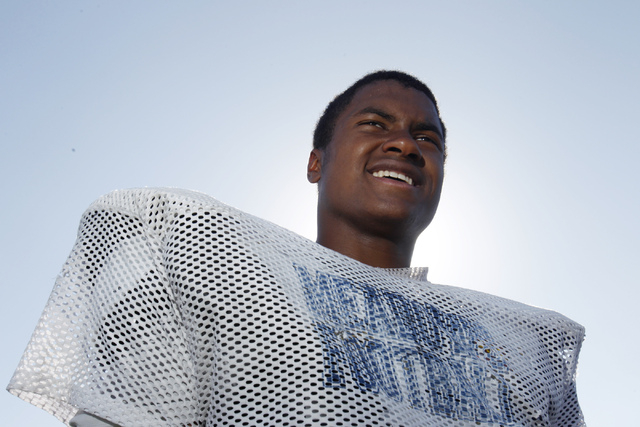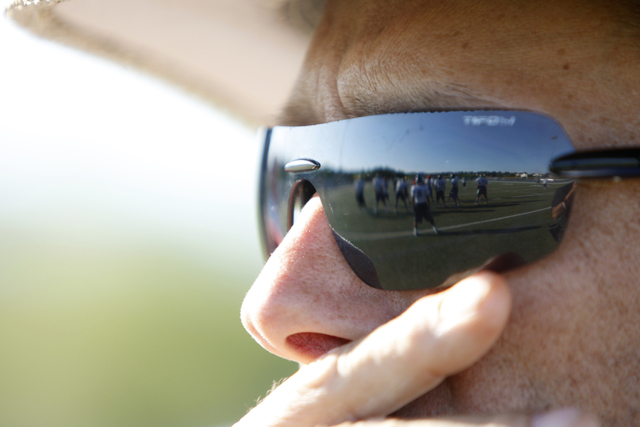 Band of Brothers has been the motto for The Meadows football team all offseason.
Whether in the weight room, on the practice field or now in the classroom, these Mustangs have developed a much closer relationship than their free-roaming spirit suggests.
"We care more about the team than ourselves," senior running back Bryson Navallo said. "We all have each other's backs because we've been playing with the same group of kids since our sophomore year."
Navallo, the reigning offensive player of the year in Division III, will lead the brigade again when The Meadows opens its season at 7 p.m. Friday at Viewpoint School (Calif.).
Last season, Navallo rushed for 1,451 yards and 18 touchdowns while leading the Mustangs to an 8-3 finish and a state semifinal appearance.
Navallo is one of 24 total lettermen who returned to the team. Of them, 15 were starters a year ago.
"We've got a good nucleus coming back," coach Frank DeSantis said. "The kids have been working hard, so we just got to see what happens that first game."
Asked how this team stacks up with his seven state championship teams, DeSantis said: "I like the atmosphere with this team. The tempo's been good in practice. There are always corrections to be made, but the biggest thing I want to do is improve in those corrections each week. We're looking to get (to state), but we've got a lot of work ahead."
The Meadows also returns one of Division III's most dominant players in 6-foot-3-inch, 230-pound lineman Mark Woodson, who won defensive player of the year and offensive lineman of the year awards last season.
The Meadows hopes to start fast in preseason and finish atop the conference to secure the league's No. 1 seed and gain home-field advantage.
The Saints have been state runner-ups in three of the past four seasons and been successful against league opponents, including The Meadows. A change could be brewing.
"It's my last chance to make something happen," Woodson said. "I want us to make state. I want our class, since we've been working hard for four years, to experience state. It would be a perfect ending if we won it."
Contact reporter Ashton Ferguson at aferguson@reviewjournal.com or 702-383-0430. Follow him on Twitter: @af_ferguson.