Sophomores key in Desert Pines state semifinal victory
November 18, 2017 - 6:35 pm
Updated November 18, 2017 - 8:29 pm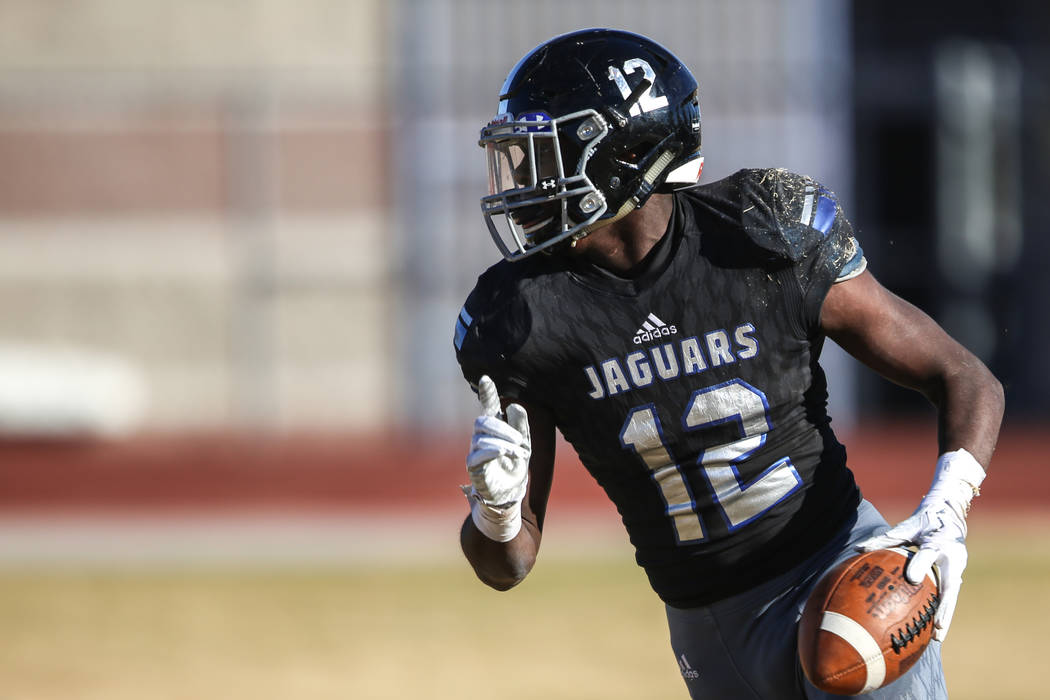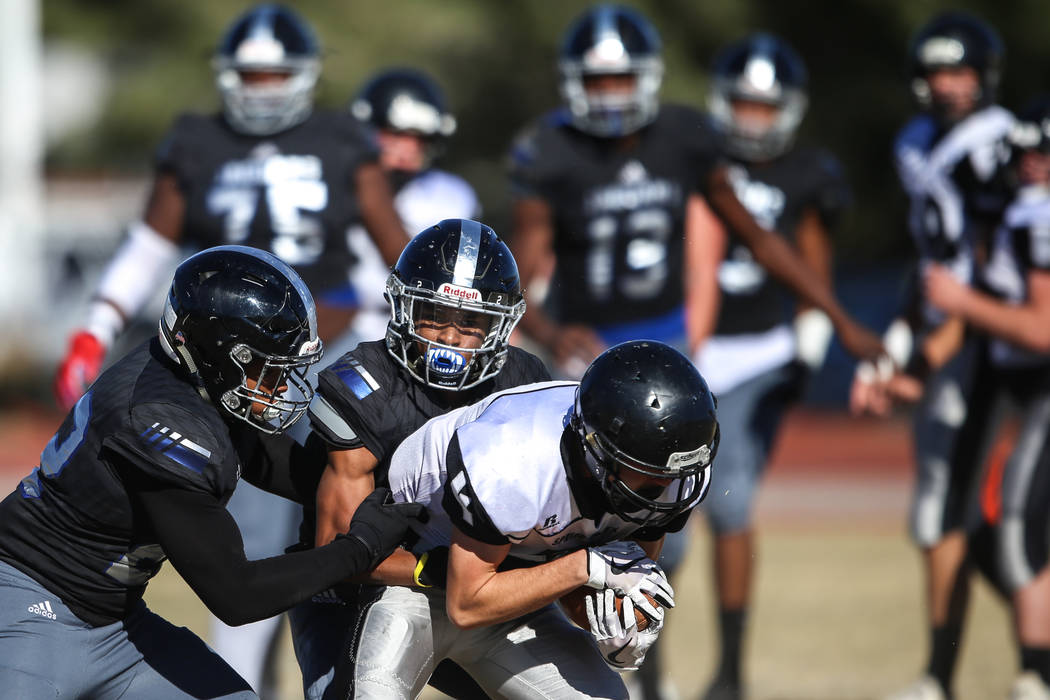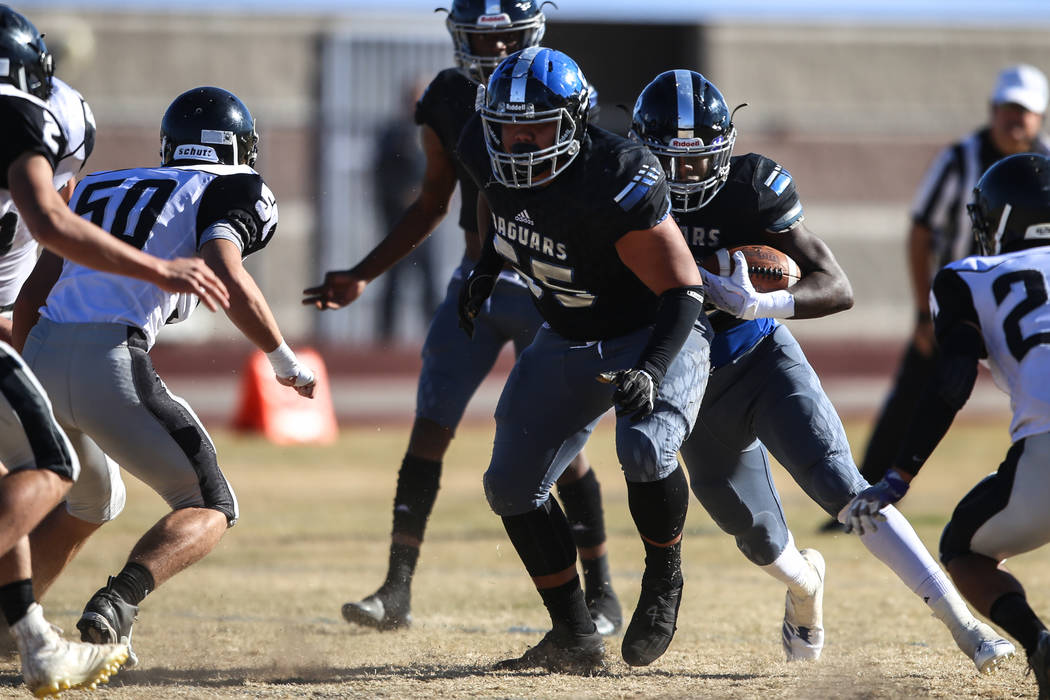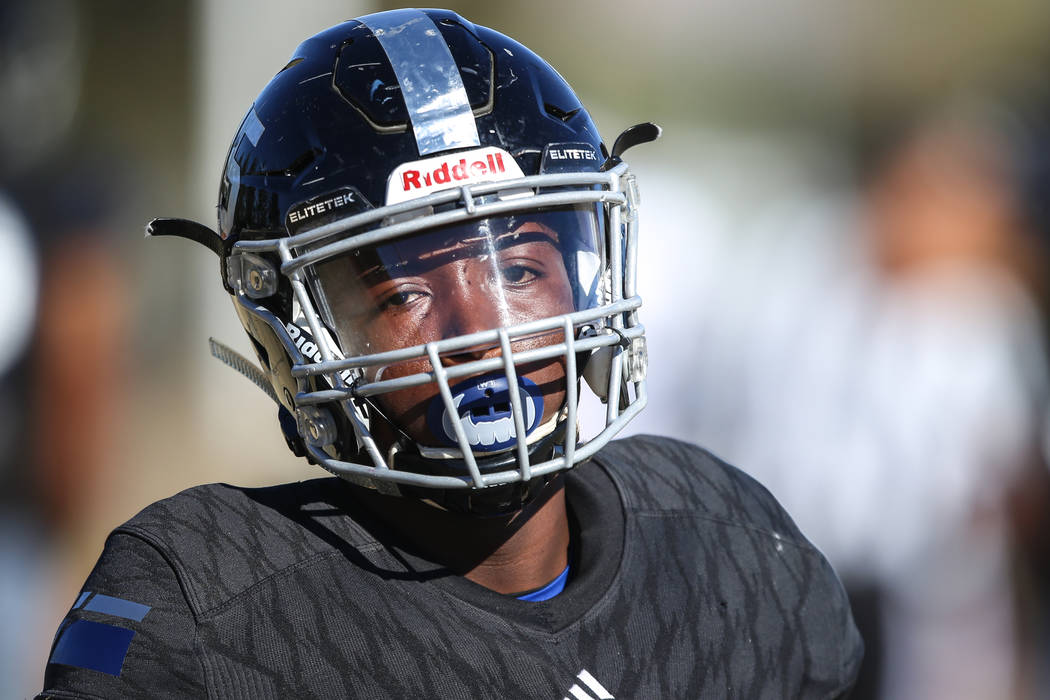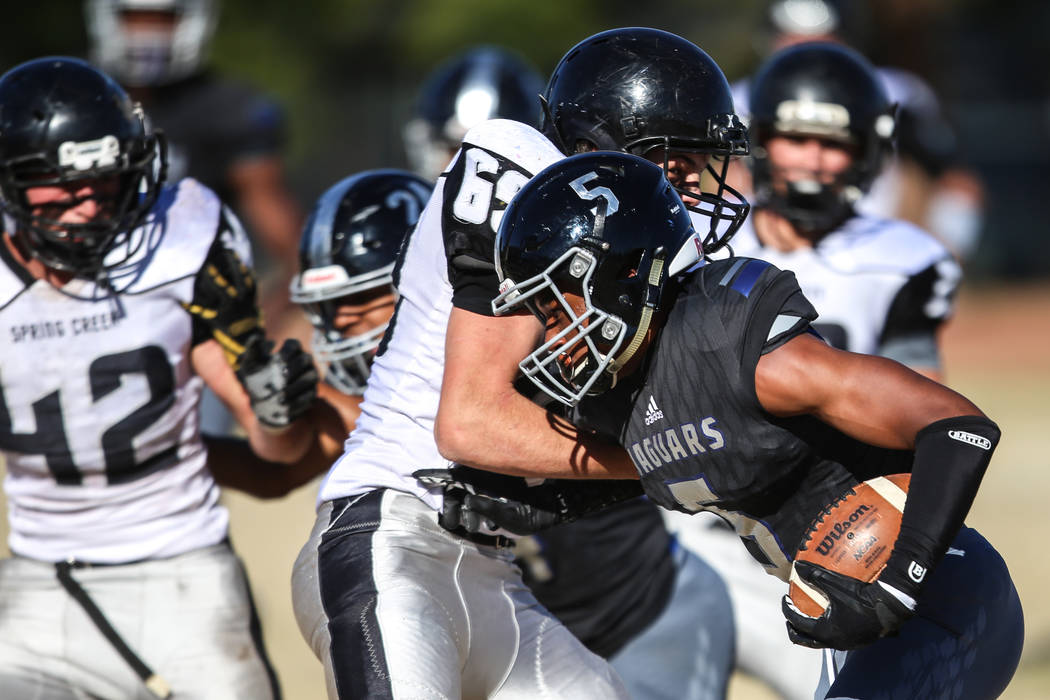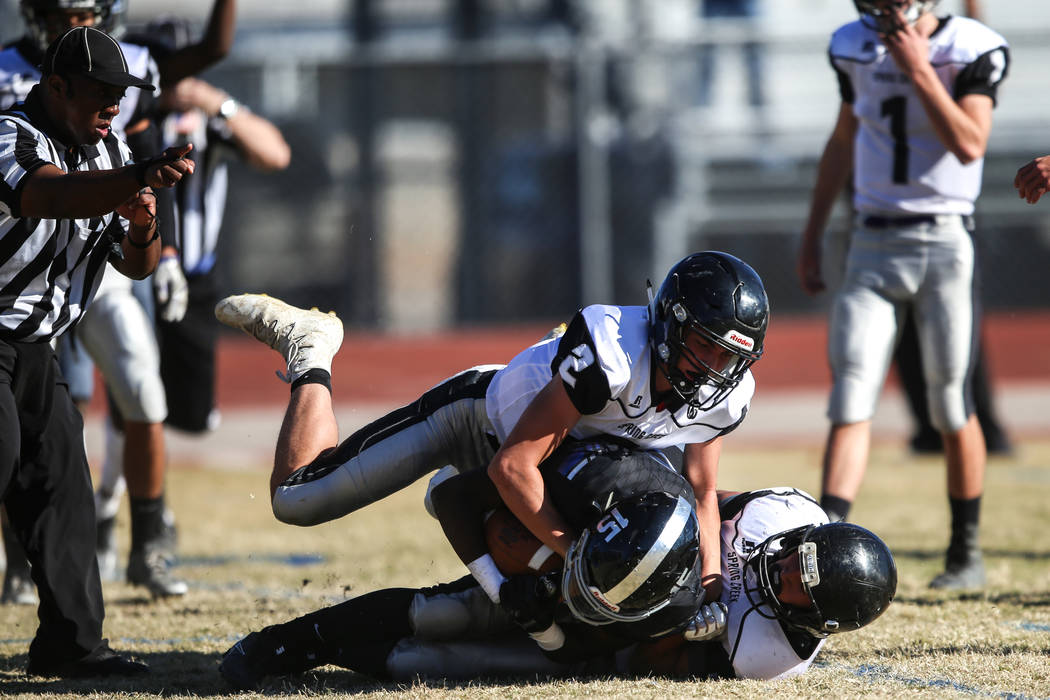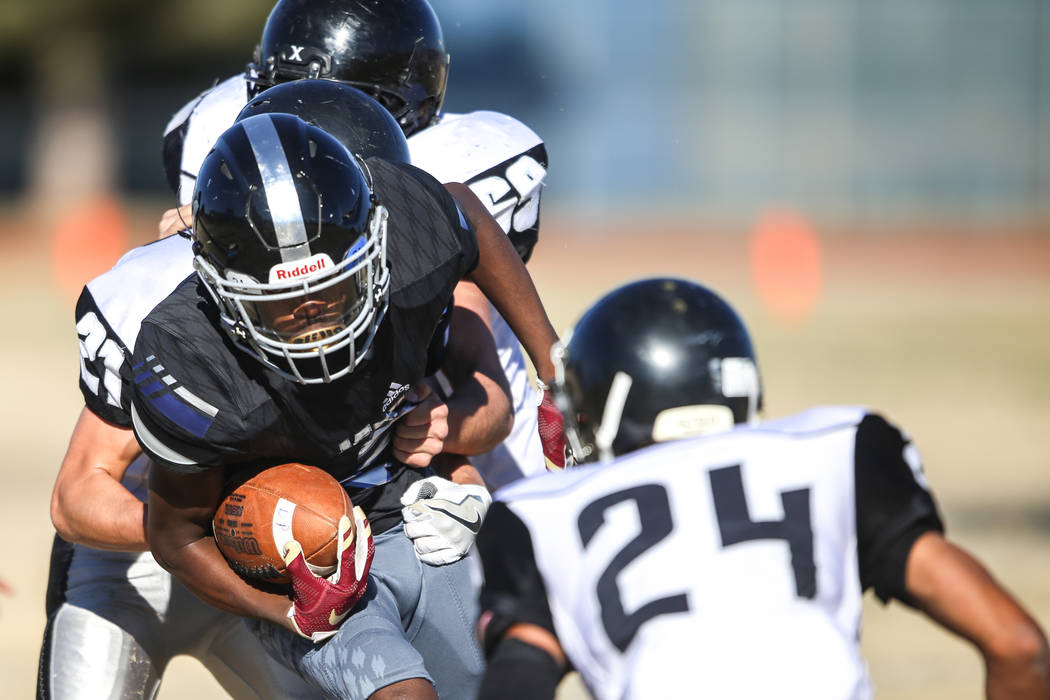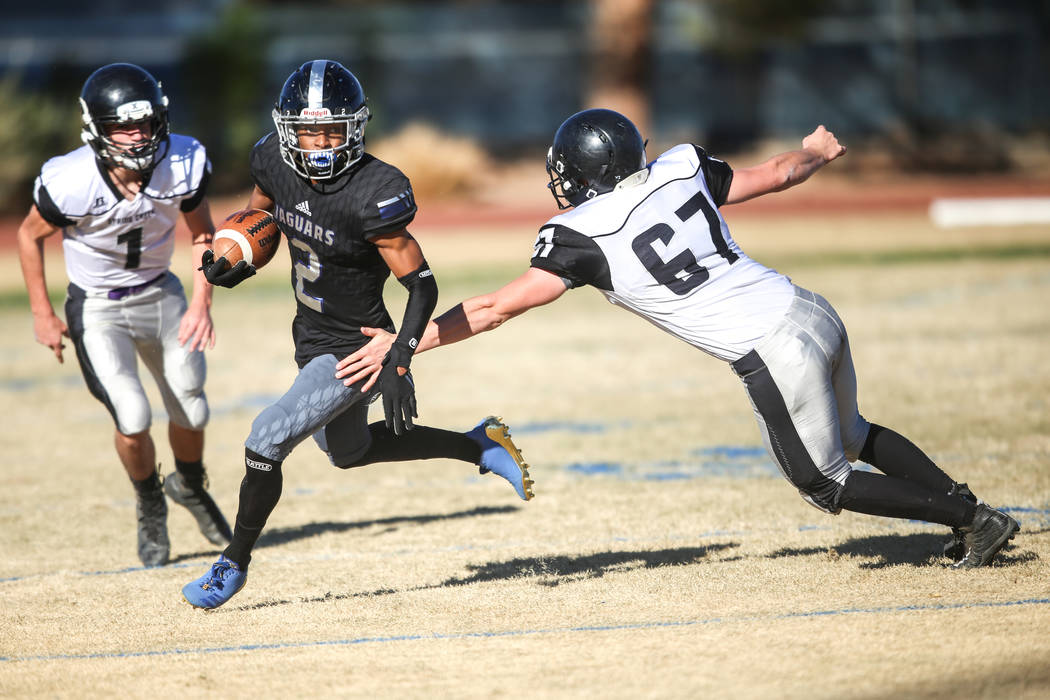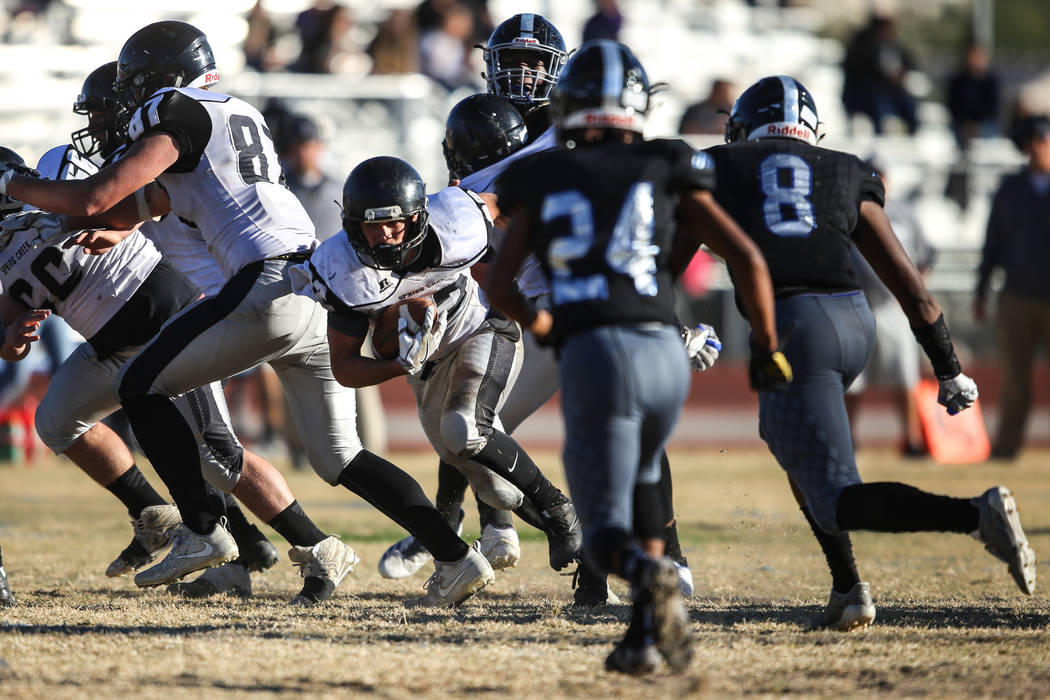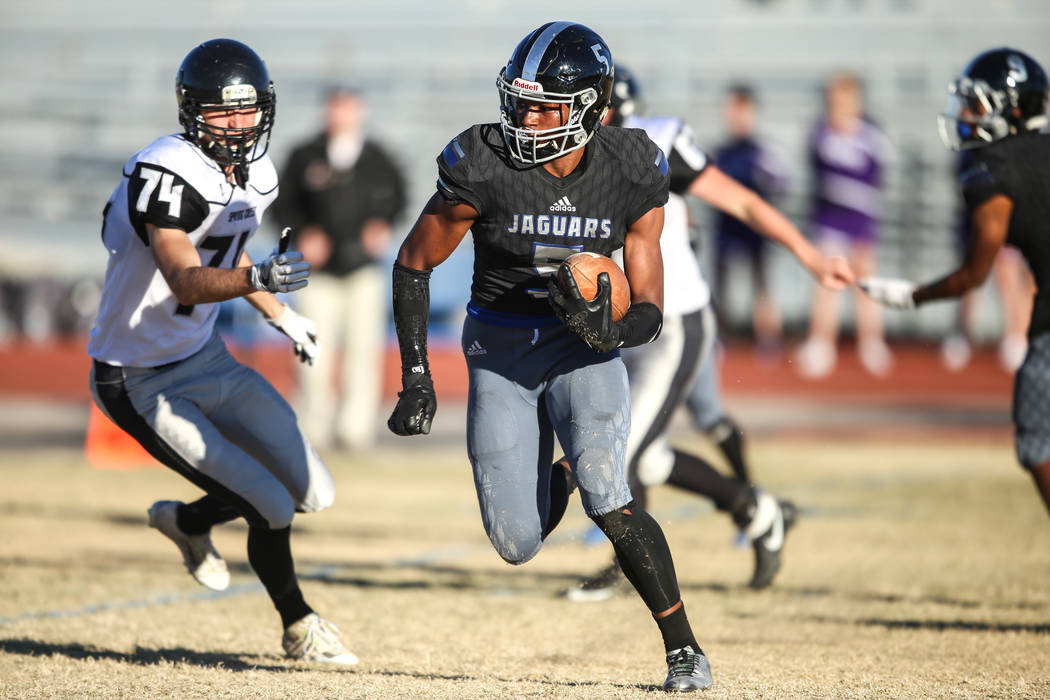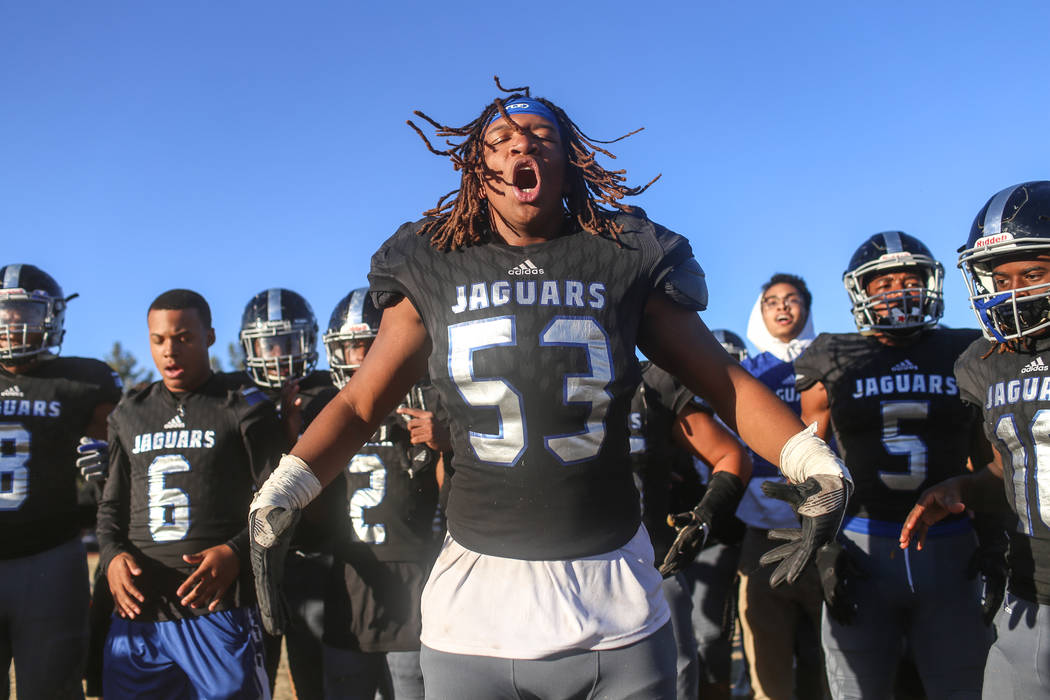 Typically the final home game of the season is the day of celebration for the senior class.
That wasn't the case at Desert Pines on Saturday. The sophomores stole the show.
Sophomore running backs Michael Lofton and Jyden King each scored three touchdowns as the Jaguars cruised to a 50-28 victory over visiting Spring Creek in a Class 3A state semifinal football game.
"We plot on them, switch it up a little bit, see which way we're going to run, see which way we're best at," King said. "It's just good playing with him."
The Jaguars will be returning to the state championship game after defeating Spring Creek in last year's title game. Mojave defeated Fernley 42-13 in the other semifinal, and the Sunset League rivals will meet in the state title game at 1 p.m. Saturday at Bishop Gorman.
The scary thing about the Jaguars (9-2) is that it would not be a surprise if they were in title contention for years to come. Lofton had just 20 carries as a freshman, and King was not on the team. But they have become stars this season and showed what they can do.
"I feel like we're the best backs in the state," Lofton said. "We have different styles. I like playing with him, because when we need to go outside and sweep, he's the running back to do it. And if we need yards and to fight for yards, I'm the type of running back.
"Playing together is the perfect package."
Lofton opened the scoring with a 47-yard touchdown run in the first quarter, then added another from 5 yards at the end of the quarter for a 13-0 lead.
After two deep passes led to two TDs for Spring Creek (8-4), it was King's turn. He scored on a 28-yard rushing touchdown, then collected Desert Pines' only receiving TD on a tipped ball by the defense that went for 40 yards.
But the sophomores weren't done. Lofton ran in his third TD with 10 minutes, 16 seconds to play, and King punched in a 4-yard score with 7:09 left.
To put an exclamation point on the day the Class of 2020 had for Desert Pines, sophomore Darnell Washington returned a kickoff for a score as time expired in the game.
"It's just a special combination," Desert Pines coach Tico Rodriguez said. "The future is bright here at Desert Pines."
Contact Justin Emerson at jemerson@reviewjournal.com or (702) 387-2944. Follow @J15Emerson on Twitter.
Box score:
Desert Pines 50, Spring Creek 28