Spring Mountain hands Pahranagat Valley rare league loss
October 19, 2018 - 11:50 pm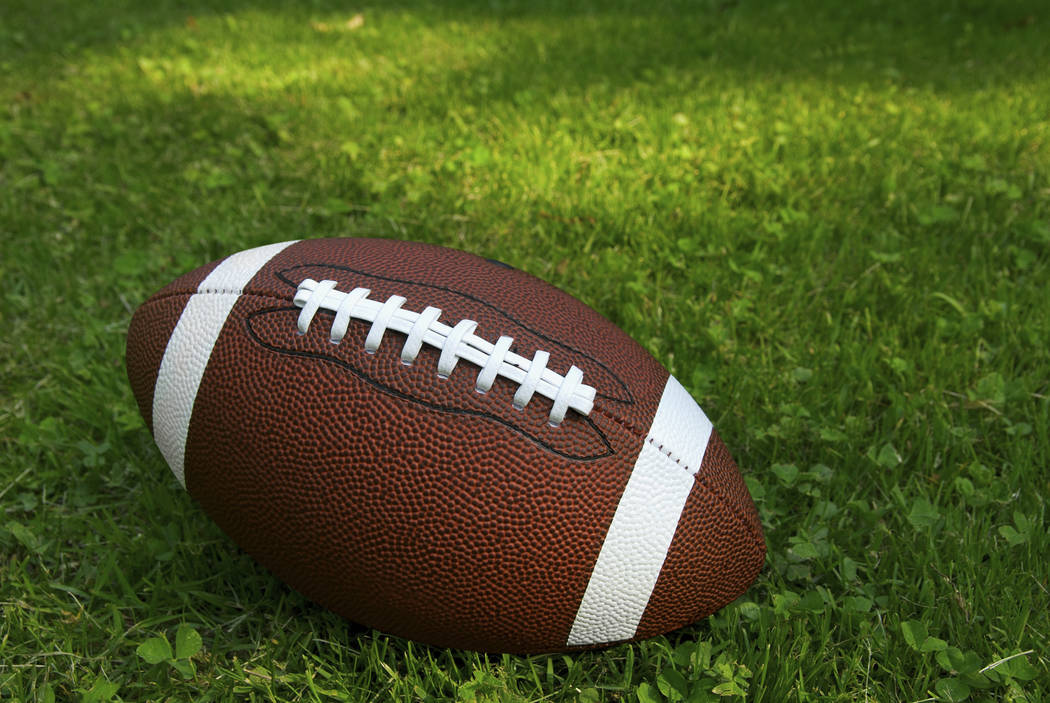 Da'Juan Brown threw the game-tying touchdown pass to Chris Mosley with one second left and added the 2-point conversion on a run to give Spring Mountain's football team a 36-34 home victory over Pahranagat Valley on Friday.
It was the first league loss for the Panthers since at least 2005.
Brown completed 26 of 41 passes for 308 yards and four touchdowns for the Golden Eagles (6-1, 4-0 1A Southern League).
Mosley had six catches for 33 yards and two scores.
Ishad Livingston had 14 tackles, and Kadreion Payne had 13 tackles and a sack for Spring Mountain.
Preston Higbee had three rushing TDs for Pahranagat Valley (5-1, 3-1), which had won 17 consecutive games. The Panthers hadn't lost since the Class 1A state title game on Nov. 19, 2016 when Spring Mountain beat them 68-46 to end their 104-game win streak.
Box score:
Spring Mountain 36, Pahranagat Valley 34