Sunrise Mountain upsets Virgin Valley, secures playoff spot
October 12, 2018 - 11:40 pm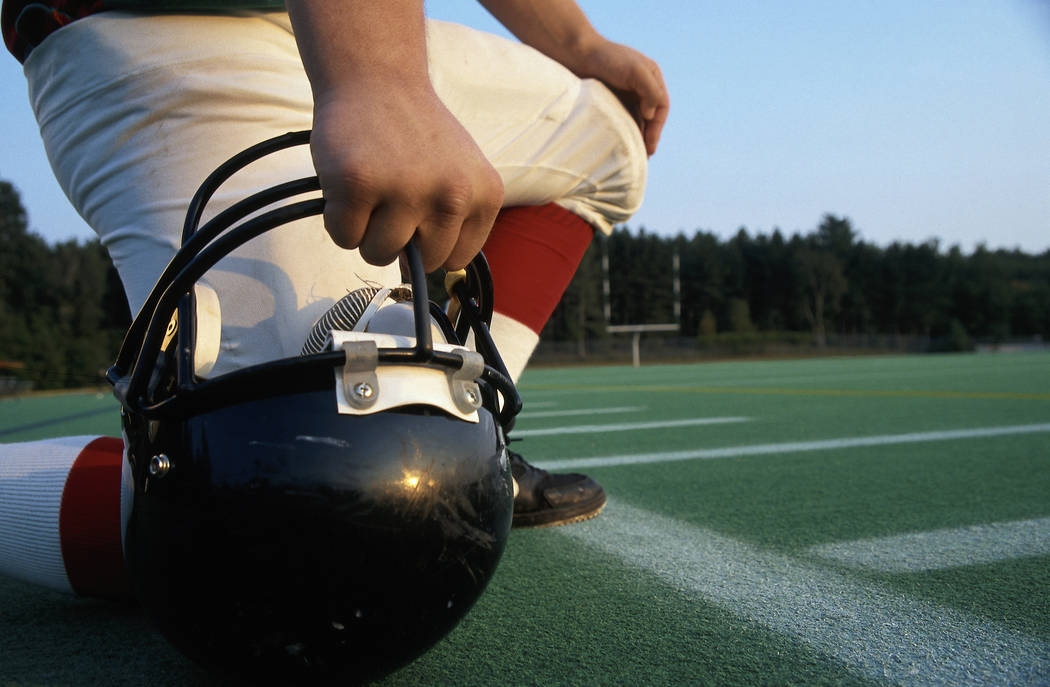 Sunrise Mountain earned a 28-18 road football victory over Virgin Valley on Friday to secure a spot in the Class 3A playoffs.
Sunrise Mountain improved to 3-5, 2-1 in the Sunrise League. The top three teams in the league advance to the postseason. The Miners are tied with Boulder City for second place.
Sunrise Mountain faces the Eagles in the regular-season finale next week, and both teams hold the tiebreaker over Virgin Valley because of victories over the Bulldogs, who were ranked No. 3 in Class 3A.