Sunrise Region: Canyon Springs' foes face tough task stopping Diamante Burton
August 24, 2017 - 7:13 pm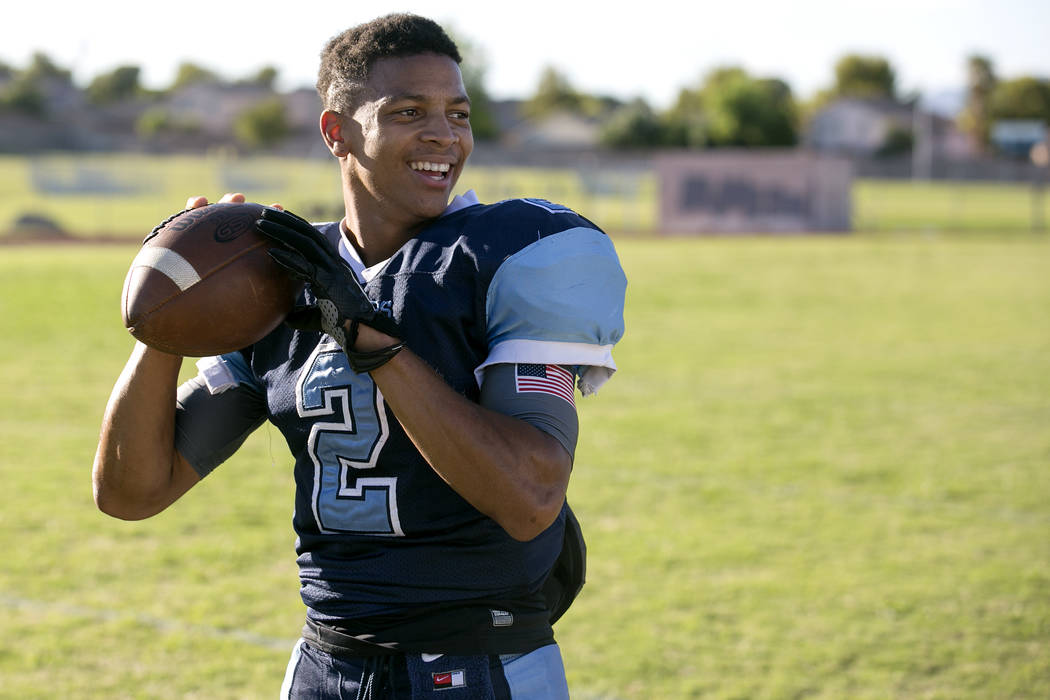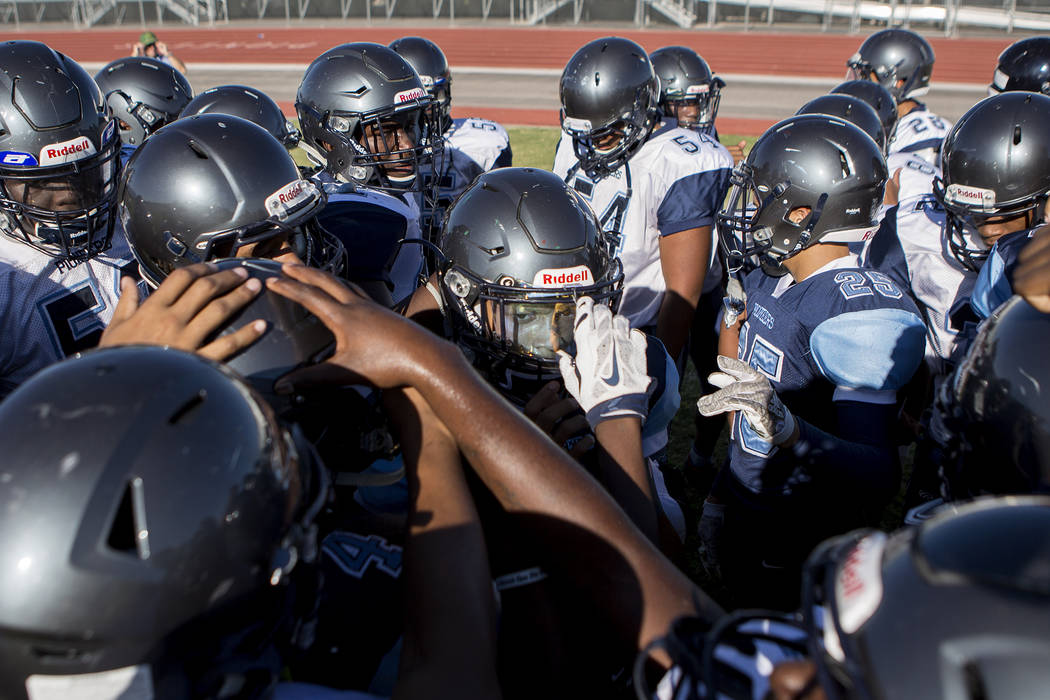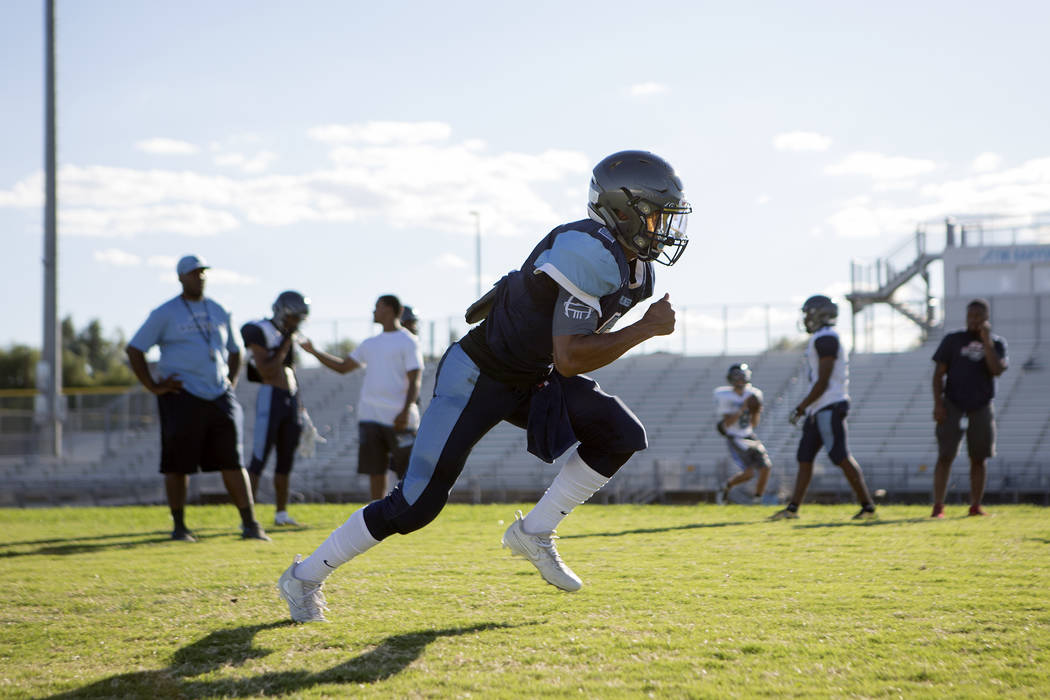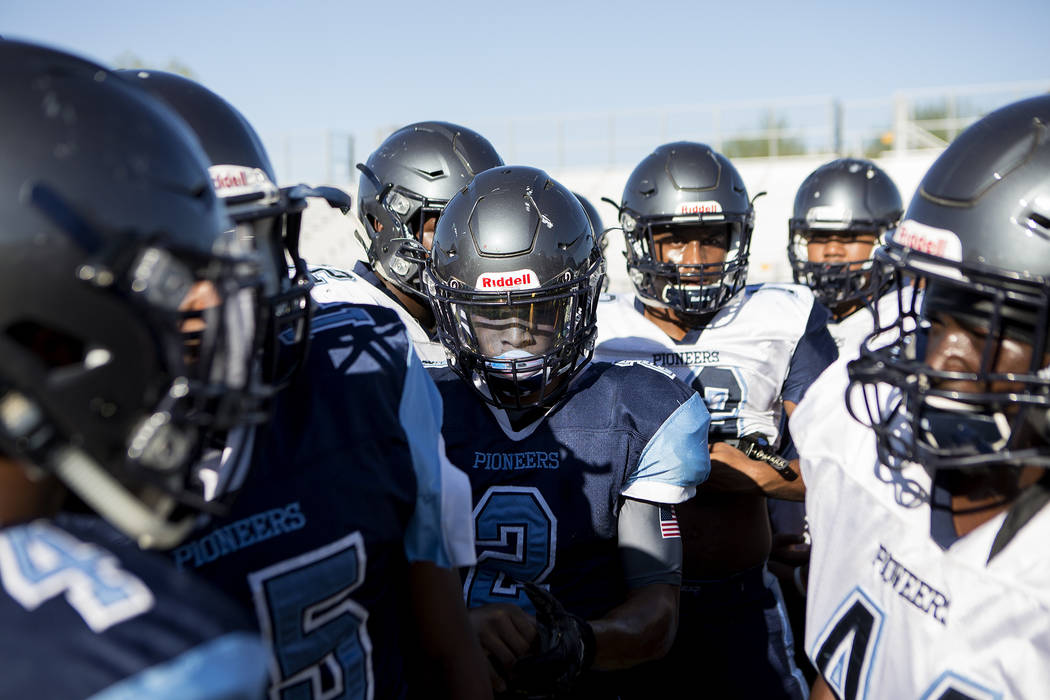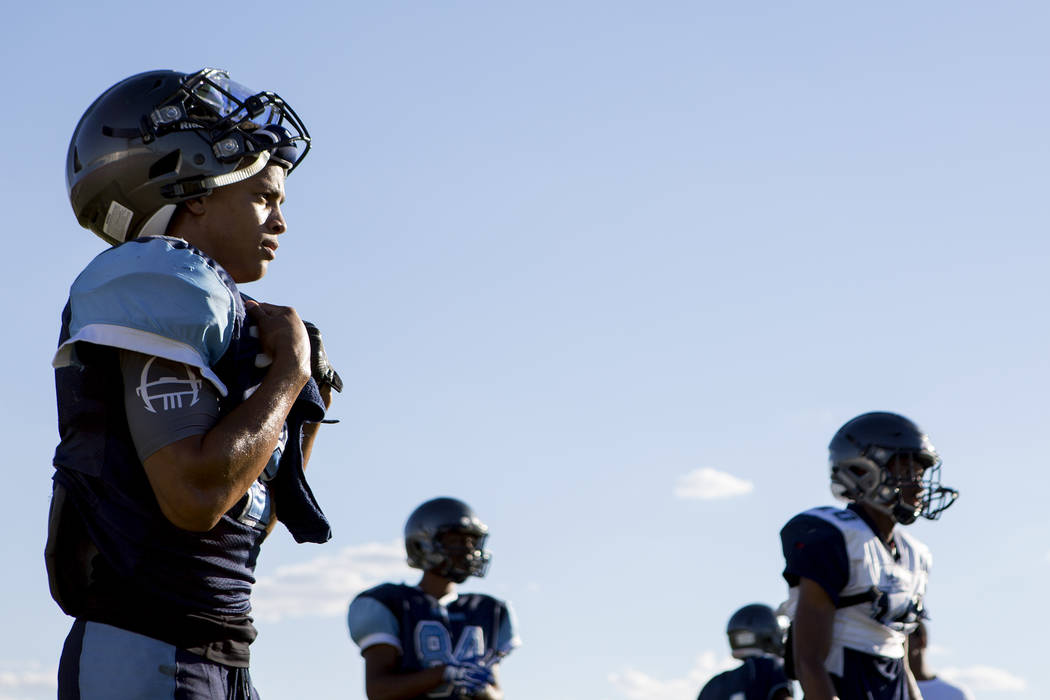 Canyon Springs football coach Gus McNair thinks his team has plenty of offensive weapons, from running back Jayvion Pugh to speedy receivers Keyon White and Kazonte Thomas.
But there's one player opposing teams better make sure to keep an eye on: Senior Diamante Burton. And the Pioneers' top playmaker may be a little tougher to spot this season.
The 5-foot-8-inch, 150-pound Burton was forced into action as the team's quarterback last season, and showed a deft passing touch along with elusiveness as a runner. But Burton also will see time as a tailback and slot receiver this season as the team tries to find different ways to get him involved in the offense.
"Diamante is probably one of the best players in the state," McNair said. "I'm not even going to lie to you, the kid is probably underrated a lot. But he's huge for our offense. And even defensively this year, he's going to be a spark there for us, as well. He's probably one of the best cover corners on our team."
Burton completed 53.7 percent of his passes for 1,284 yards and 14 touchdowns last season with six interceptions. He also rushed for a team-high 698 yards and 13 TDs. But at his size it's clear that any college future will come at a position other than quarterback. So after some college recruiters contacted McNair, the coach decided to move his star around more this season to give them a chance to see him at other positions.
"Offensively he's going to do what he does and make plays," McNair said. "He's going to play some quarterback, but he'll probably play some more tailback and slot receiver, just trying to get him in position."
Burton deflects questions about his upcoming season, instead choosing to focus on his teammates. Pugh, who rushed for 492 yards and two TDs and earned first-team All-Northeast League honors as a sophomore, is one of the first Burton mentions.
"He's going to be real strong," Burton said. "He's going to be a junior this year, and he's going to be way tougher."
He also mentions White, saying the receiver "can't be held one-on-one, regardless."
And then there's the team's experienced offensive line, which returns intact. Shaun Greene (6-3, 380) was a first-team all-league pick, and Donovan Wolfe and Maxwell White each earned second team honors last season.
"We've got some linemen coming back, so that's always strong," Burton said. "If you've got strong linemen, you're team will be strong. Because without the linemen, you can't really do anything."
And after going 8-2 and winning the Northeast League last season, Burton doesn't pull any punches about the expectations for this year.
"We try to go to state, regardless," Burton said. "No matter how hard the competition is, we try to make it to state. It's really the same every year. We don't really care about winning the division or anything, we want state."
Contact prep sports editor Damon Seiters at dseiters@reviewjournal.com or 702-380-4587. Follow @DamonSeiters on Twitter.