The Meadows fights off Lincoln County for 2A state title — PHOTOS
Updated November 21, 2022 - 7:37 pm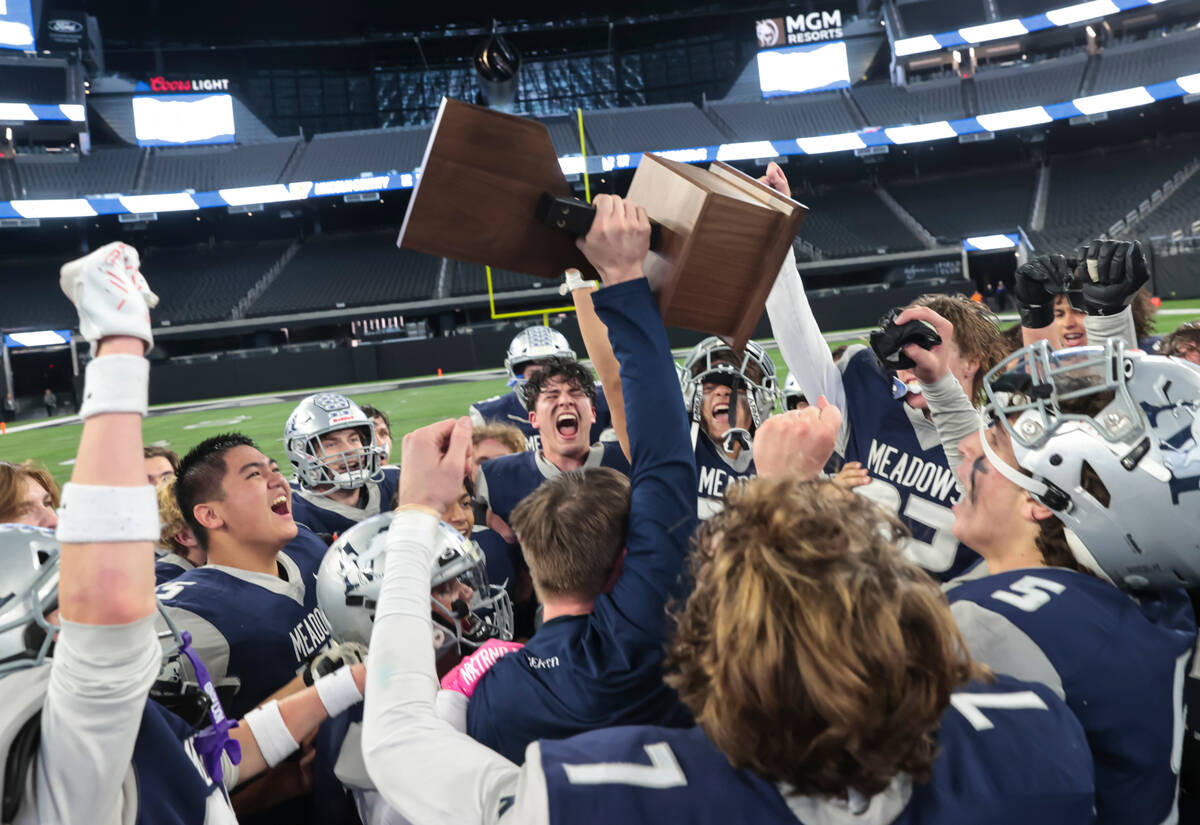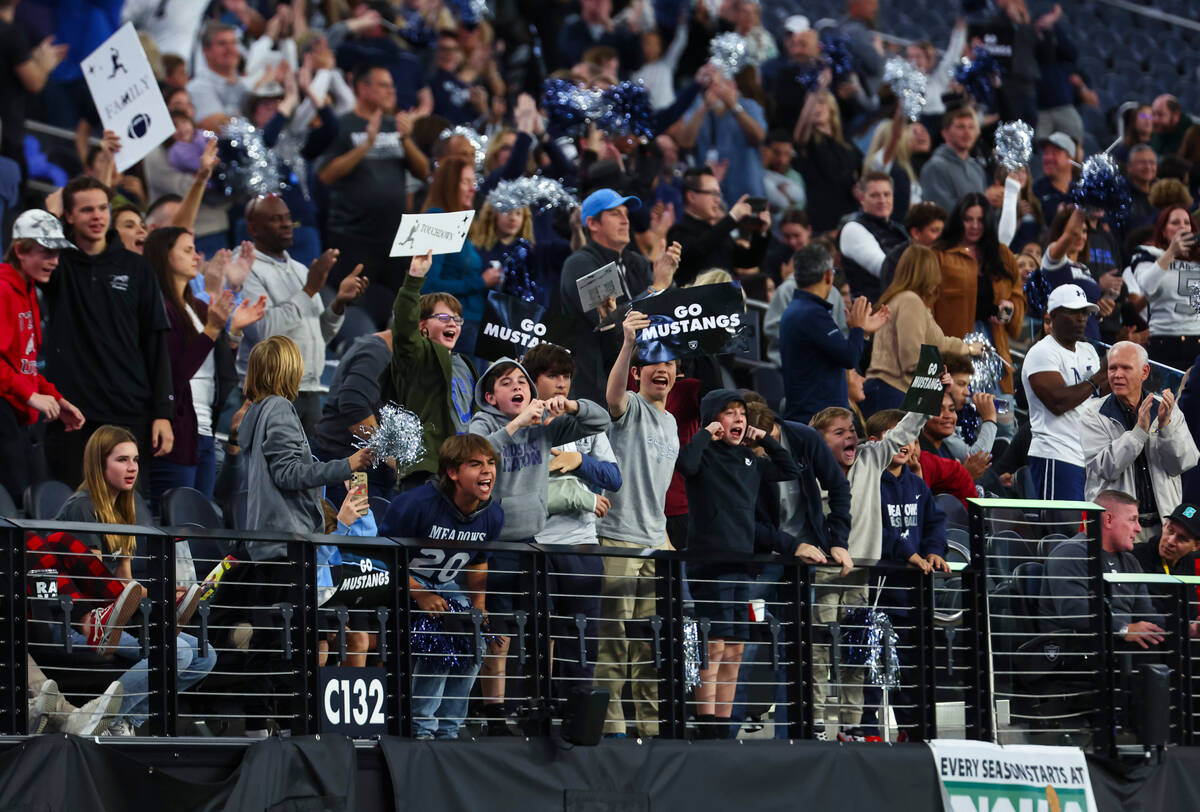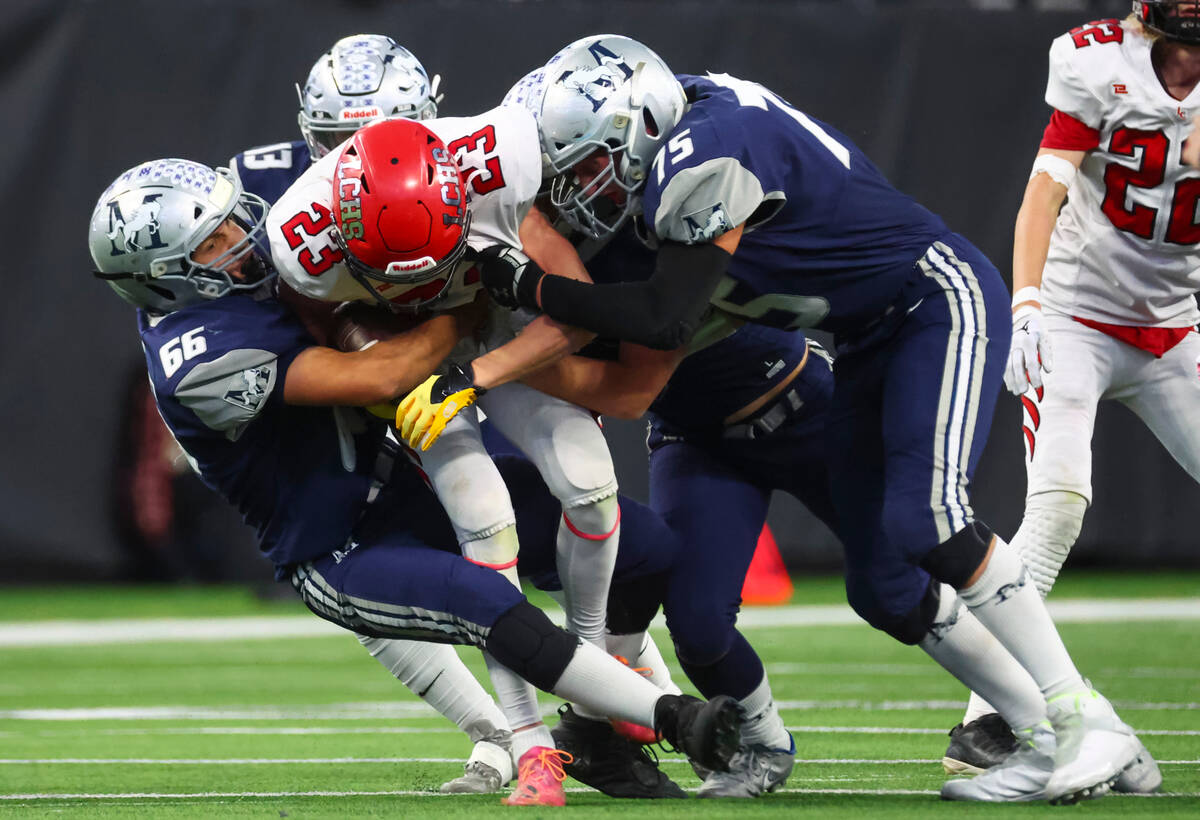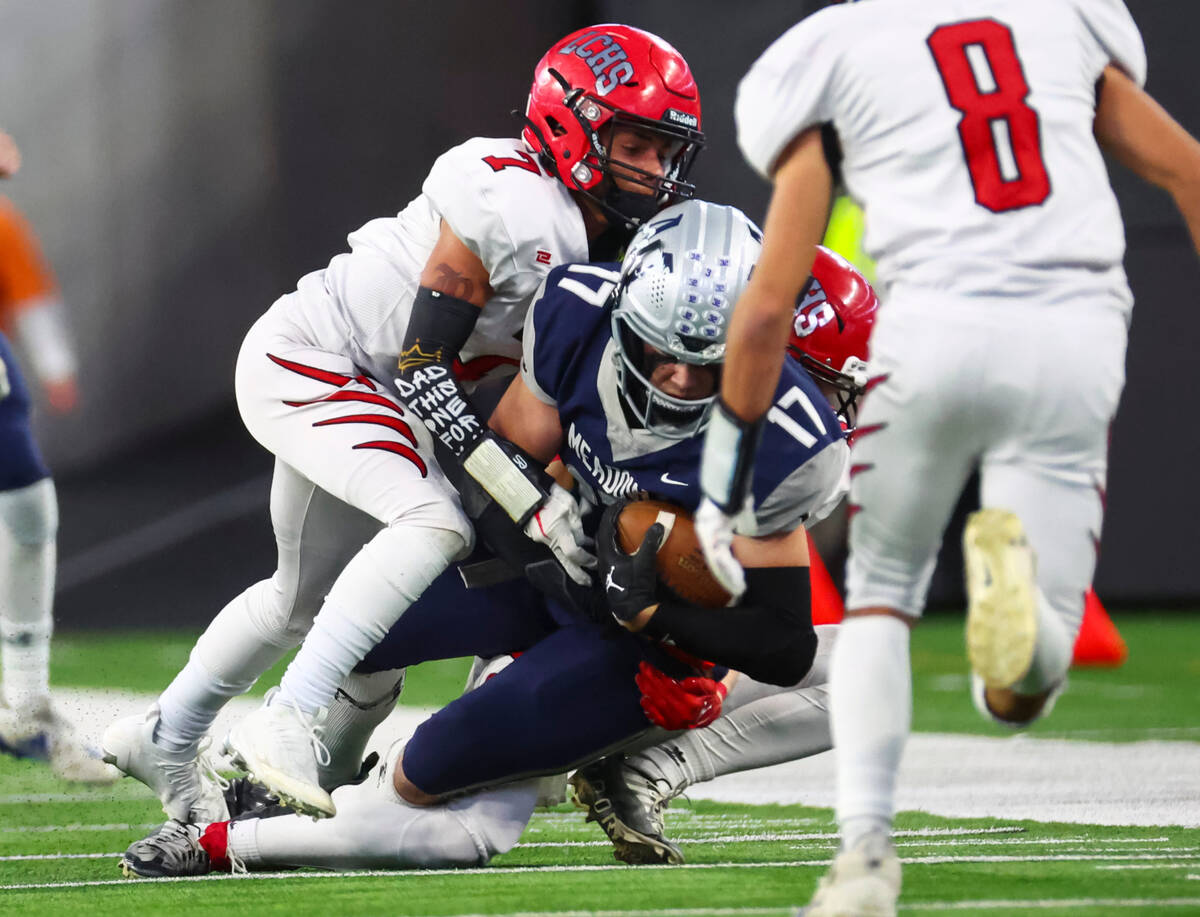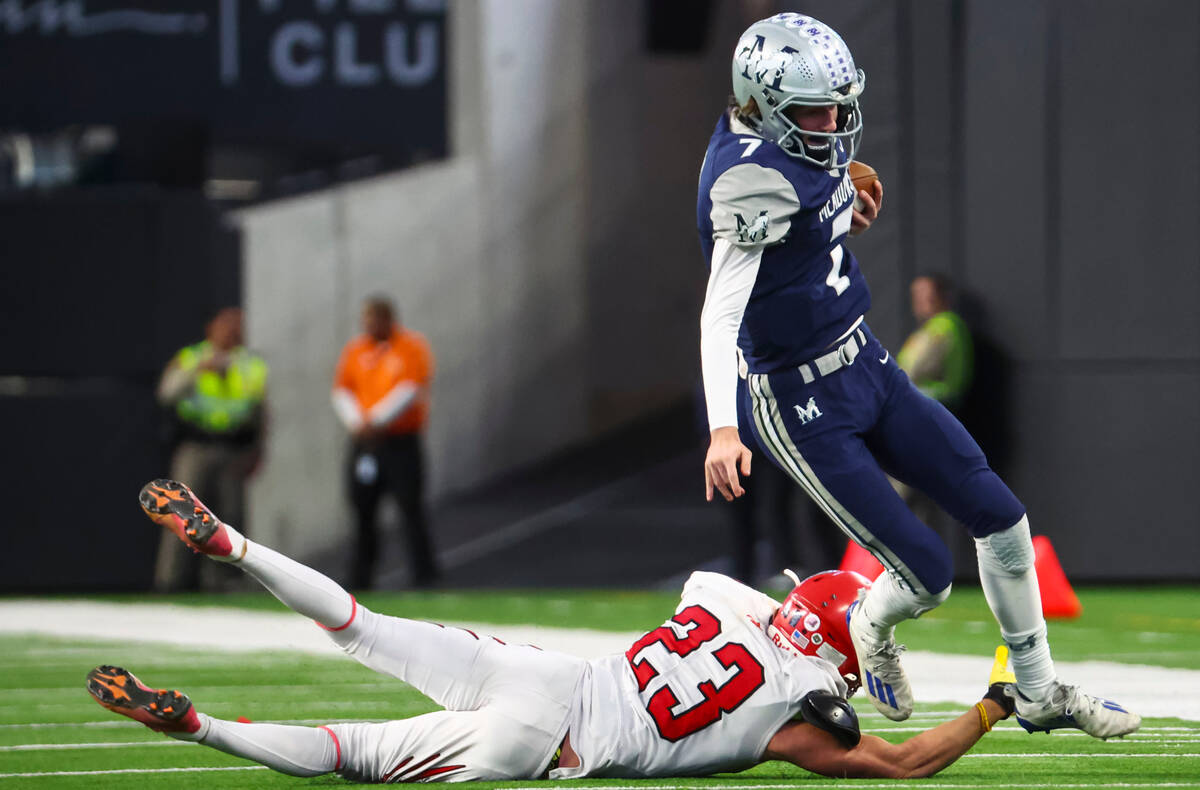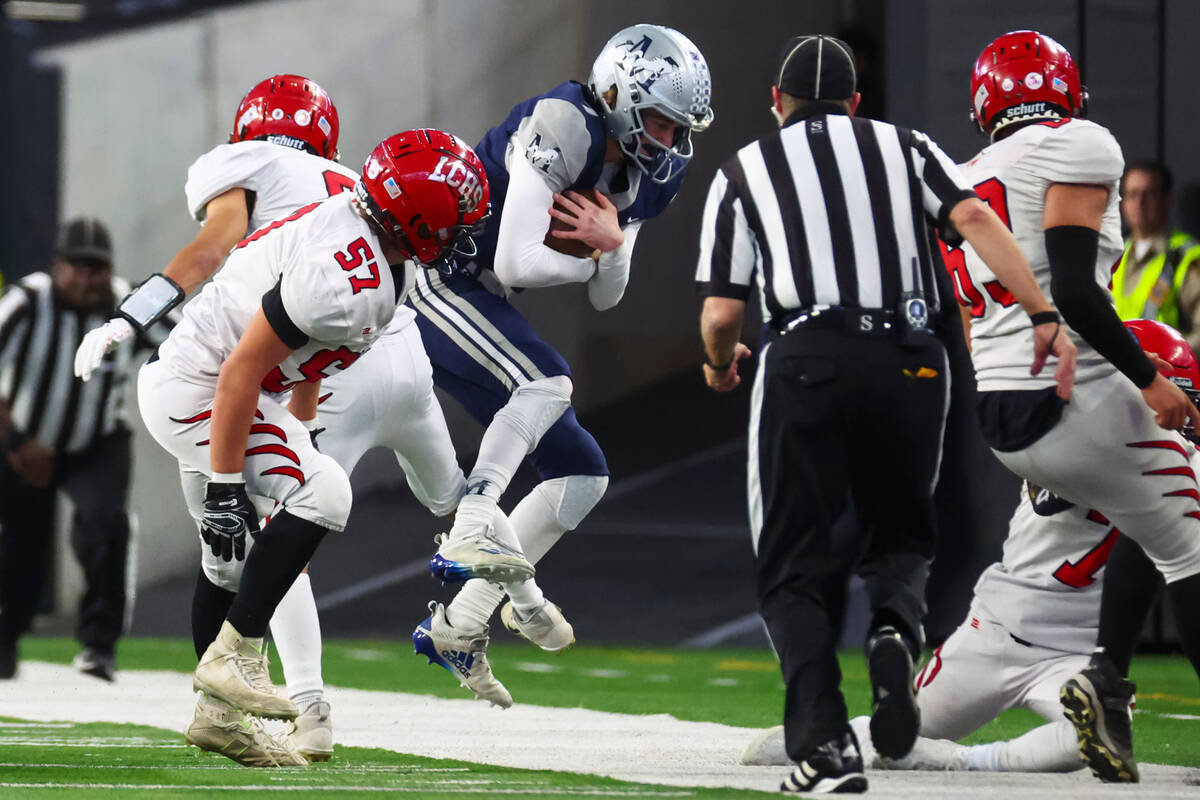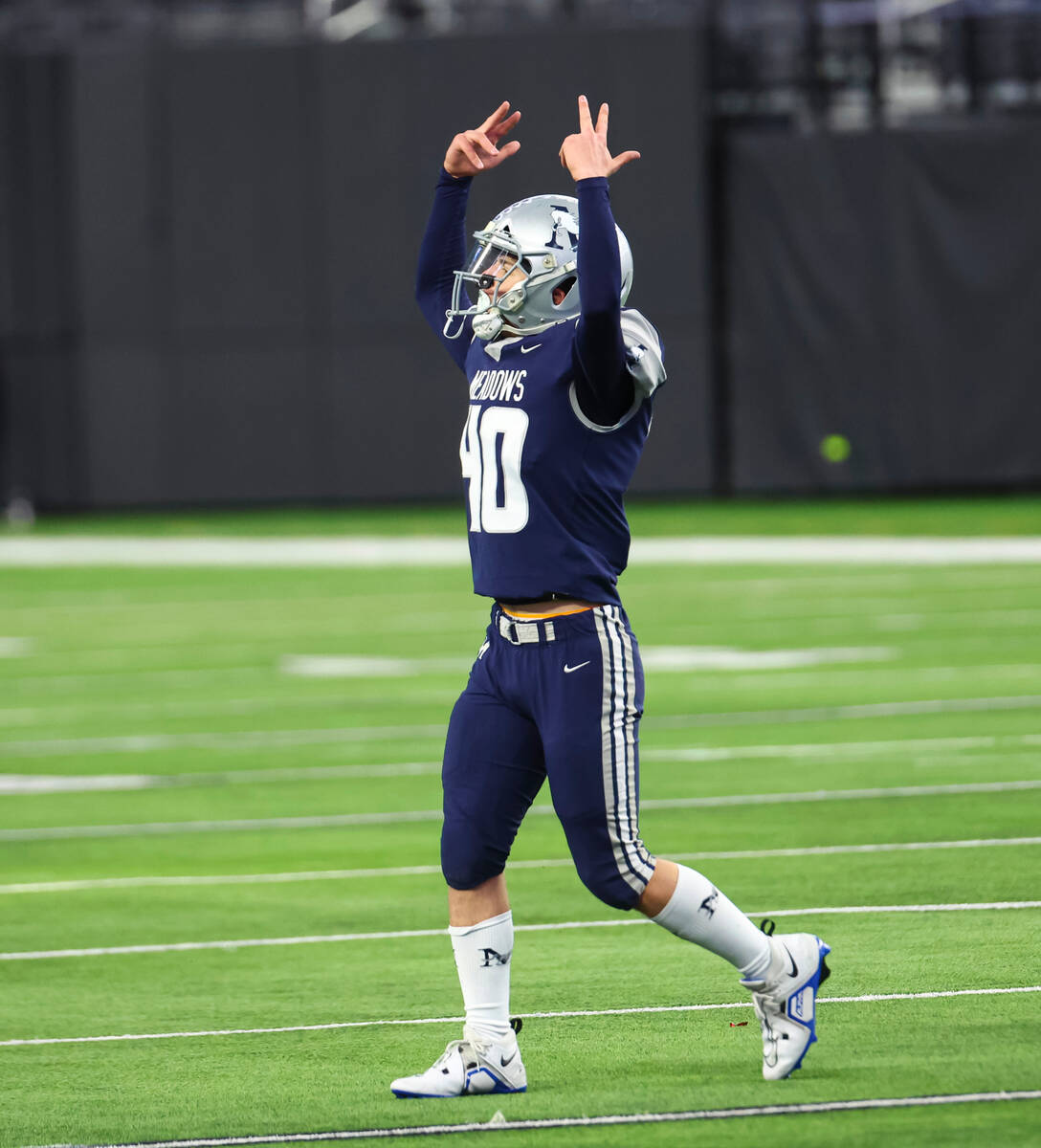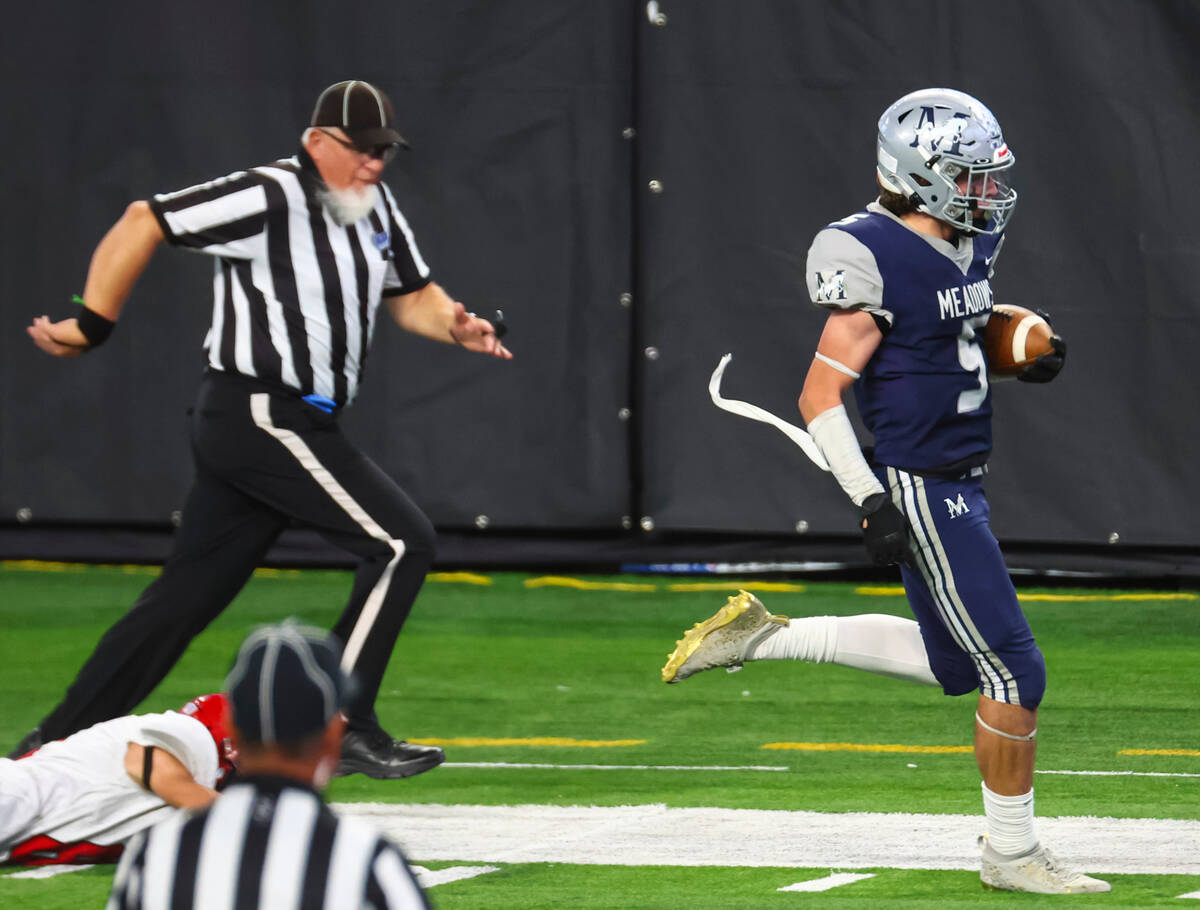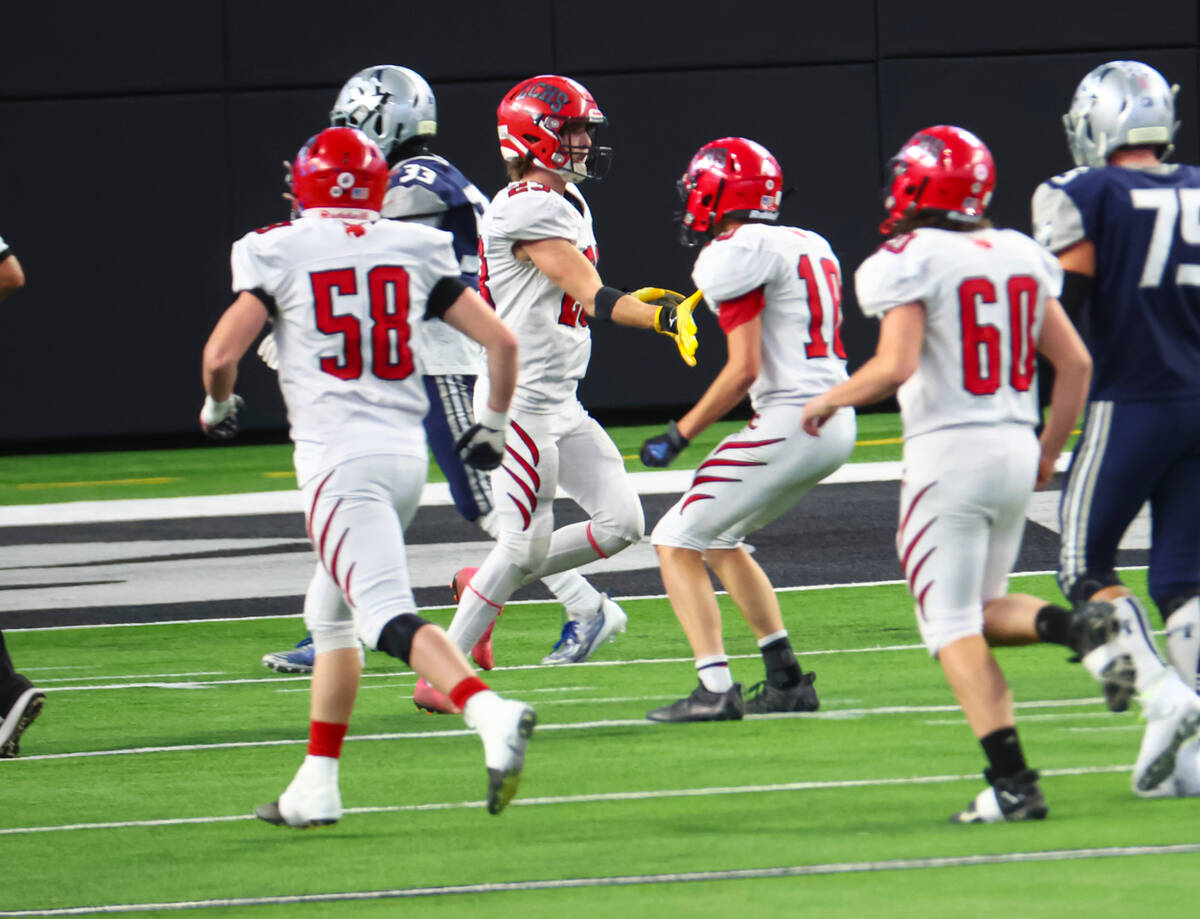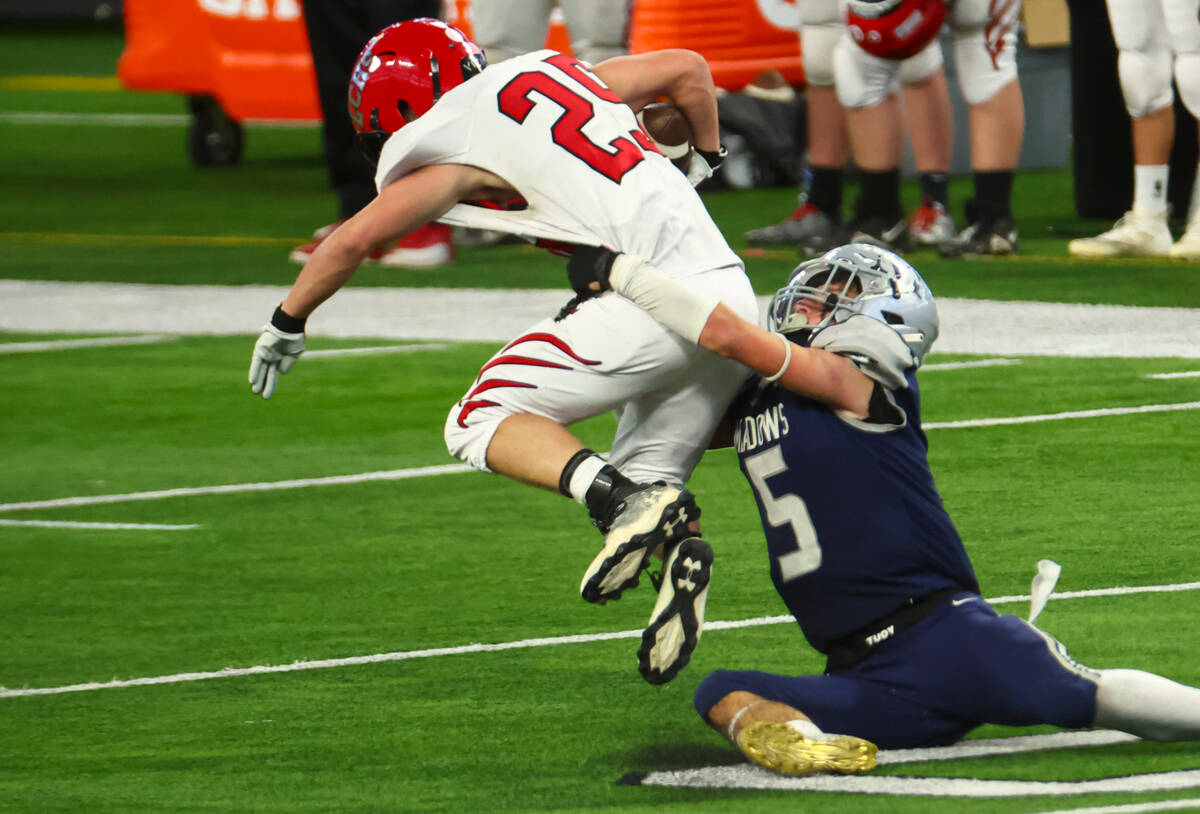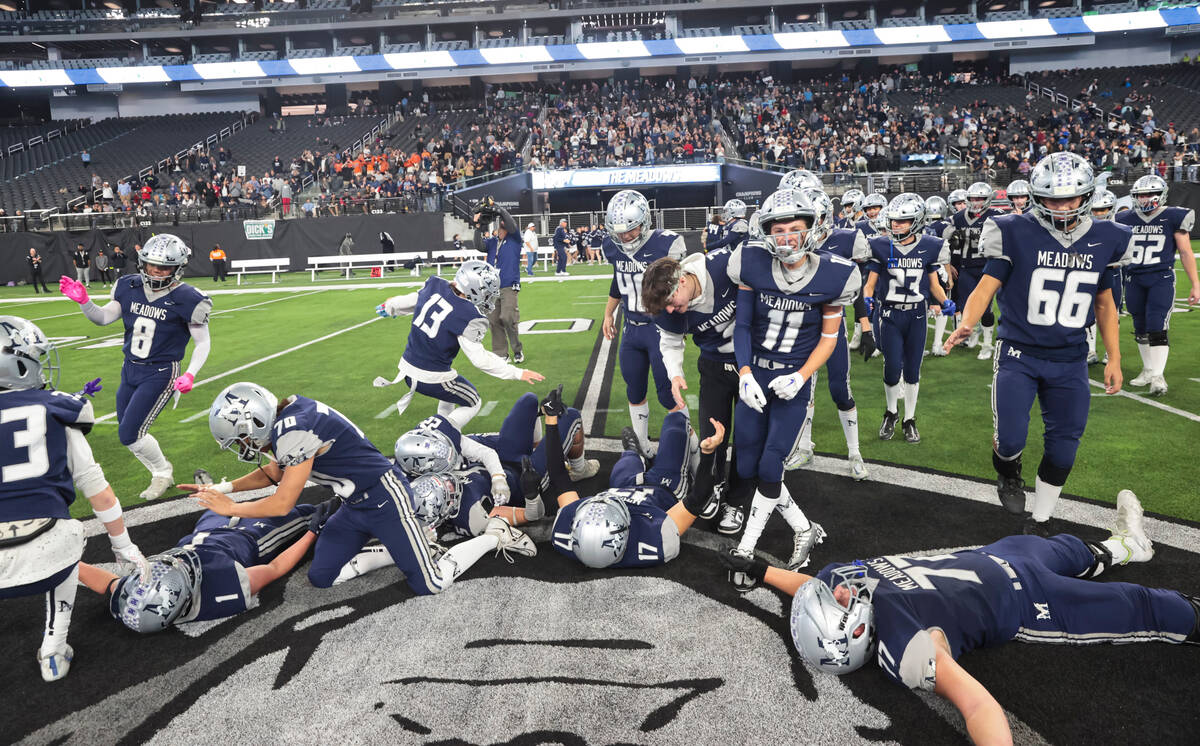 When Sean Gosse started his football career at The Meadows, interest in the program had waned so much that the Mustangs were relegated to playing eight-man football.
In four short years, football has become a thing again at the private college preparatory school in Summerlin.
Gosse completed 11 of 22 passes for 243 yards and three touchdowns to spark the Mustangs to a 27-12 victory over Lincoln County in Monday's Class 2A state championship football game at Allegiant Stadium.
The Meadows (12-1) became the first Southern Nevada team to win the 2A title since 2009 when the Mustangs earned their second of back-to-back championships.
The name of the quarterback the last time The Meadows posed for photos with the trophy also was named Gosse.
"He won two, but I don't know," Sean Gosse said with a big grin when asked who was better, him or older brother, Garrett, who went on to play Ivy League football at Princeton and was watching from the grandstands.
After finding Finnegan Riley from 35 yards out to stake The Meadows to a 7-0 halftime lead, Gosse connected with Evan Baalbaky for TDs of 48 and 37 yards in a wild third quarter in which the teams combined for 32 points and during one stretch lit the scoreboard three times in six plays.
"It's poetic justice for us because we've worked so darn hard," coach Jack Concannon said about The Meadows regaining the lofty perch it held when Garrett Gosse was throwing TD passes more than a decade ago. "I got a picture earlier today from when these kids were freshmen, and they had 12 (players), and eight were freshmen playing eight-man football.
"We just got better and better and better as we've moved on."
Despite losing 42-0 to The Meadows during the teams' regular-season meeting and 30-0 in last year's playoffs, Lincoln County (10-2) managed to stay within striking distance for most of the way despite dressing only 19 players.
Sophomore quarterback Marc McClain threw TD strikes of 68 yards to Rowdy Lloyd and 65 yards to Kalen Bart during the third-quarter flurry, with Bart finishing with nine catches for 150 yards.
Contact Ron Kantowski at rkantowski@reviewjournal.com or 702-383-0352. Follow @ronkantowski on Twitter.