'There's a door': ESPN analyst says Gorman national title worthy
Updated September 7, 2023 - 4:12 pm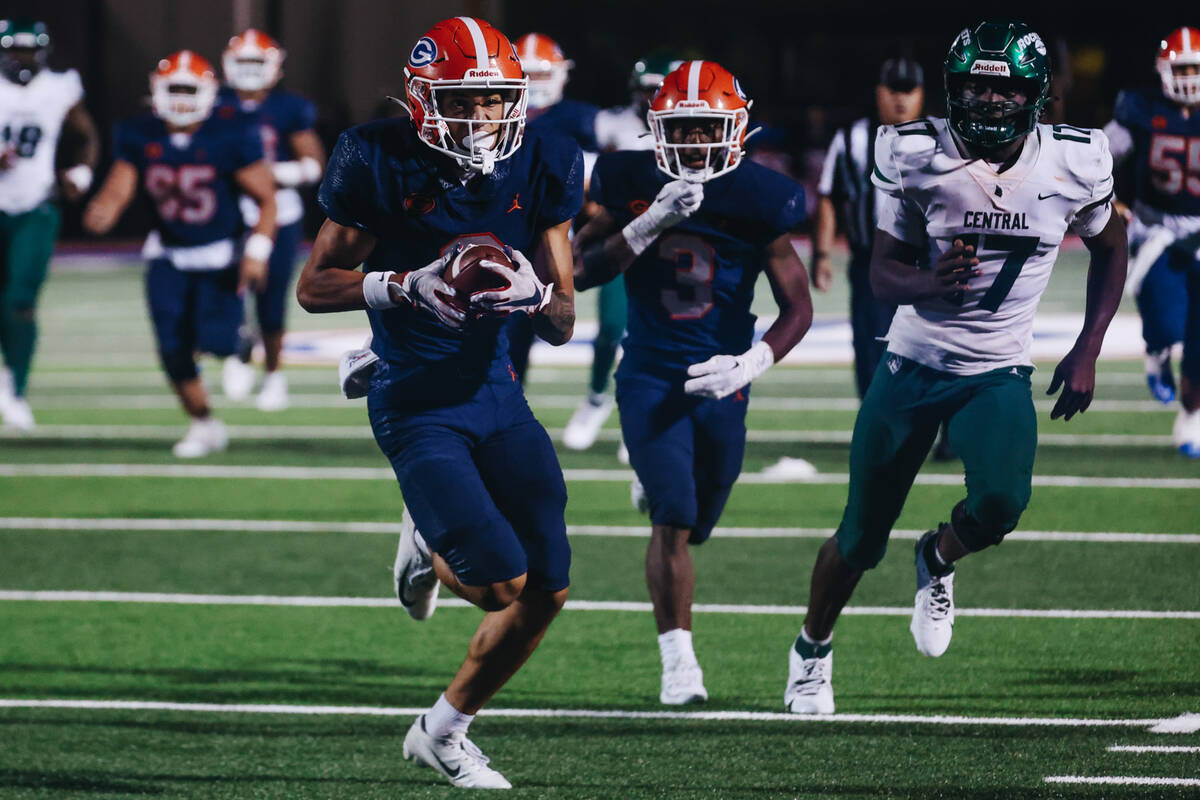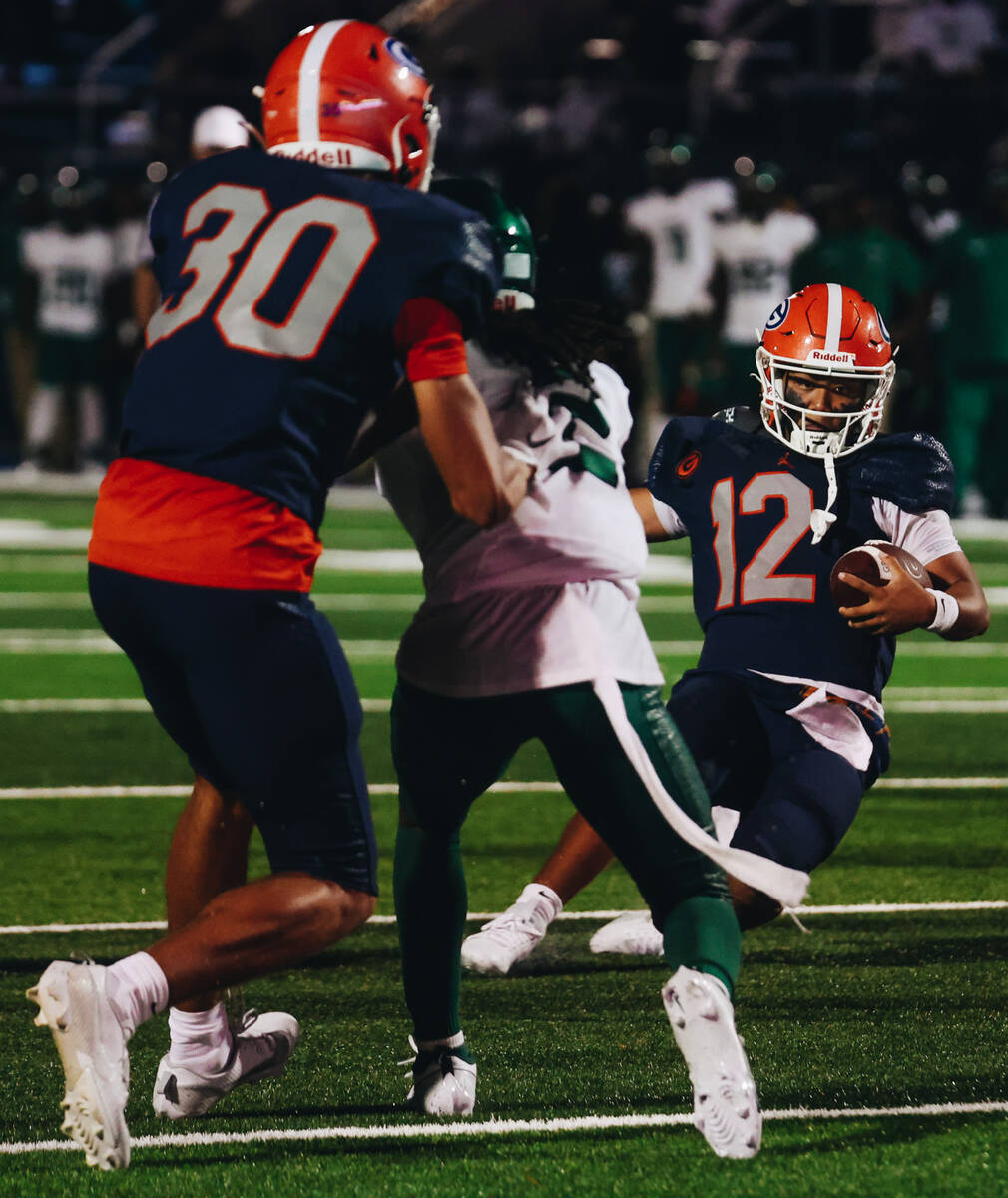 While putting together ESPN's high school football rankings, analyst Craig Haubert said the toughest decision was between Mater Dei (California) and Bishop Gorman for the No. 1 and 2 spots.
Mater Dei got the edge in ESPN's rankings because with "as much (talent) as Bishop Gorman has brought back, Mater Dei was bringing it back even more," Haubert said.
But Haubert said an argument could be made that the rankings could be 1A and 1B between the top two teams and that this year's Gorman team has a real chance to win its fourth national championship.
"If Mater Dei slips up along the way, there's a door for (Gorman)," Haubert said. "If they both have great seasons and don't lose, it kind of depends on the strengths of their opponents. Bishop Gorman has done a great job of playing some tough teams before their in-state schedule."
Bishop Gorman, ranked No. 2 nationally by MaxPreps, hosts No. 13 Centennial (Corona, California) at 7 p.m. Friday in its final nonleague game.
The game will be nationally televised on ESPNU with Haubert on the broadcast alongside play-by-play man Connor Onion.
Mater Dei, also ranked No. 1 nationally by MaxPreps and USA Today, defeated Centennial 28-14 in both teams' season opener on Aug. 18.
Haubert saw Gorman twice last year when the Gaels rolled to a 70-10 regular season win over Brookwood (Georgia) and a 49-14 win over Florida 1M state champion Chaminade-Madonna in the Geico State Champions Bowl Series.
What Haubert, also ESPN's recruiting coordinator, said he was most impressed with was Gorman's offensive line, led by juniors S.J. Alofaituli and Douglas Utu, who are top 10 2025 prospects in ESPN's rankings. He said Gorman's offensive line is one of the best he's seen in a few years.
"(Gorman has) an elite offensive line where they can dictate the pace of the game," Haubert said. They can run the football, and there's not probably very many teams out there — there's Mater Dei and St. John Bosco (California) — some of those teams that can kind of counter in the trenches."
Gorman graduated several key members of its defense from last year who are now playing at Power Five schools. Haubert said he'll be interested to see how Gorman's defense shapes up against Centennial.
"That secondary last year was loaded, and there's a lot of new faces (on defense)," Haubert said. "I expect them to pick up where they left off last year offensively. But I'll be interested to see Friday night how this defense responds."
Haubert called Centennial running back Cornell Hatcher Jr., who averages 175 rushing yards per game, a "tall, slashing runner," and said the Huskies will be well-prepared under coach Matt Logan, in his 27th season as their coach.
"It's going to be one of those games where it's going to be a good battle in the trenches," Haubert said. "We'll get a good sense of how good this Gorman o-line is and where that defensive line is. Their o-line got a lot of love, but that defensive line was really good for them last year."
Contact Alex Wright at awright@reviewjournal.com. Follow @AlexWright1028 on X.
Up next
Who: No. 2 Bishop Gorman vs. No. 13 Centennial (California)
When: 7 p.m. Friday
Where: Fertitta Field
TV: ESPNU