Valley beats Sunrise Mountain for second straight victory
September 15, 2018 - 12:47 am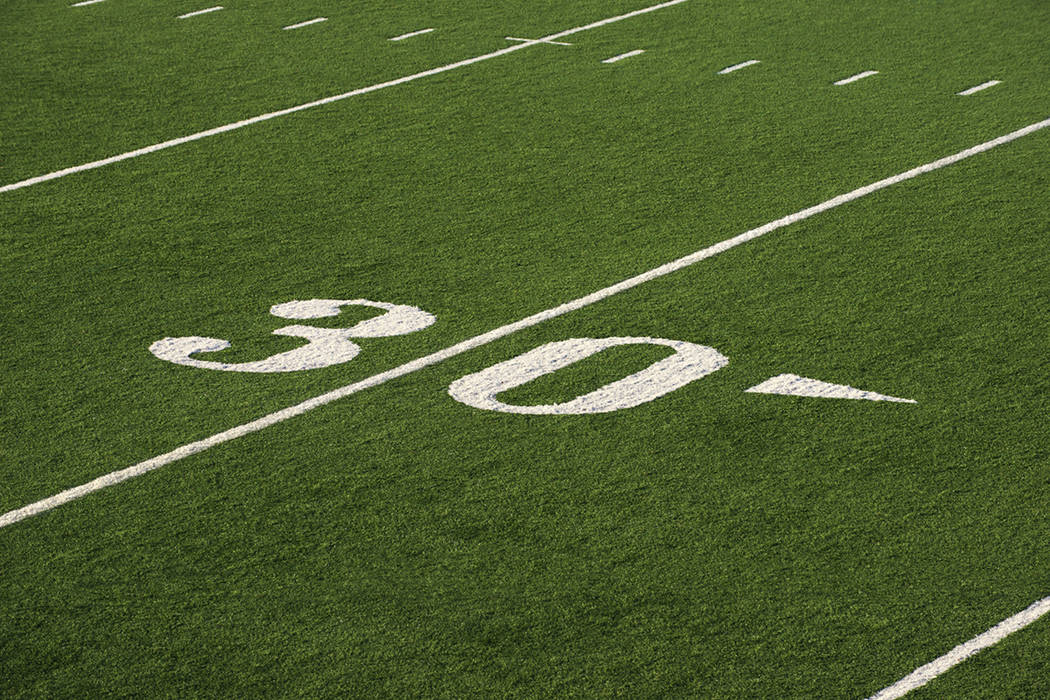 With only six lettermen back from last year's team, Valley understandably has had some growing pains to start the 2018 football season.
But the Vikings may have finally found their groove. With a 25-12 home victory over Sunrise Mountain on Friday night, the team is suddenly riding a two-game winning streak. That's a big deal considering Valley (2-3) started the year with three lopsided losses.
"We have a lot of guys who have never played varsity football," Vikings coach Quincy Burts said. "But now we're four games in, and the expectations are there. We're getting better, and now it's time to produce and perform."
A major part of the Vikings' success has been running back Bryce Jones, who was a workhorse against Sunrise Mountain.
Jones led his team with three touchdowns and 162 all-purpose yards. Jones, who rushed for 112 yards on 23 carries and caught five passes for 50 yards, was the go-to option on offense all night. Of course, that's the way the senior likes it.
"I'm a team player," Jones said. "The more the defense has to focus on me, that's going to be better for my teammates when they get the ball."
Jones made his presence felt from the beginning, capping off Valley's opening eight-play drive with a 1-yard touchdown. He scored again late in the second quarter from 17 yards out to break a 6-6 tie.
His final touchdown, which came from 10 yards out early in the fourth quarter, provided the comfy 25-12 lead that the Vikings rode out for the rest of the game.
Valley defensive back Seth Jarrett returned an interception 36 yards midway through the third quarter. The touchdown, which came right after Sunrise Mountain's defense prevented Valley from scoring on a first-and-goal situation, ended all hopes of a comeback.
Despite a strong performance from quarterback Damaurier Alexander, Sunrise Mountain (1-3) struggled to establish a strong rushing or passing attack. Alexander scored a 3-yard rushing touchdown early in the second quarter. He connected with receiver Link Rhodes for a 38-yard touchdown late in the third quarter for the Miners' other score.
Alexander completed 7 of 13 passes for 126 yards.
"This was the win we needed to go into conference play," Jones said. "Today was going to be the test, and I'm glad our guys stepped up. Now we have momentum."
Box score:
Valley 25, Sunrise Mountain 12