Virgin Valley cruises by Boulder City at home
September 28, 2017 - 11:22 pm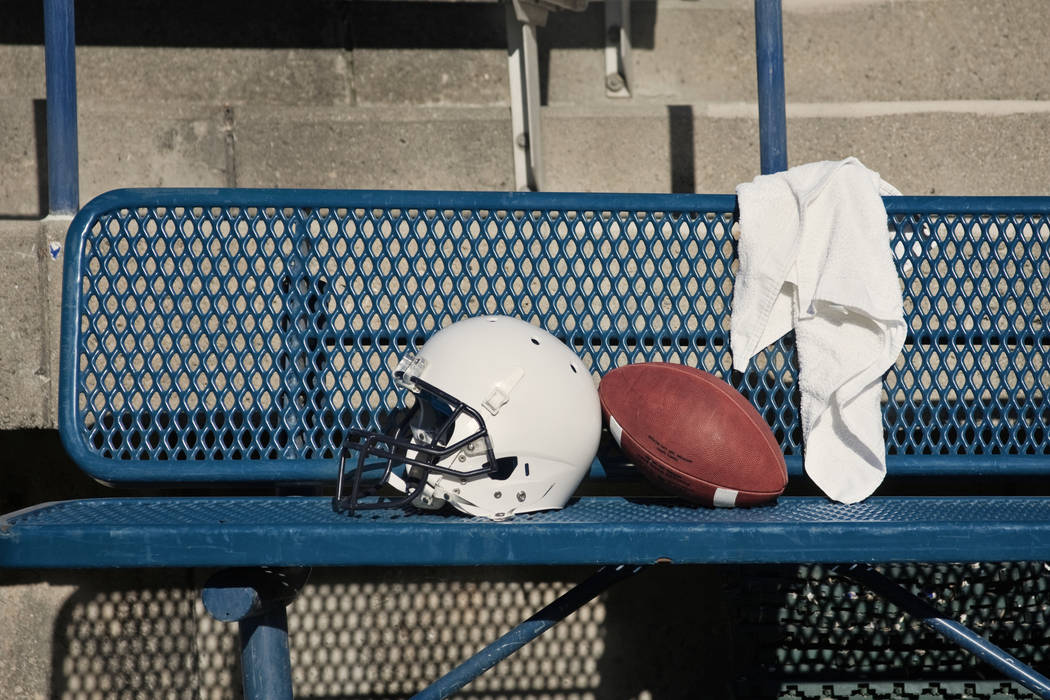 Jayden Perkins rushed for 108 yards and two touchdowns to help Virgin Valley's football team to a 36-12 home win over Boulder City on Thursday night.
Perkins also had three receptions for 89 yards and two TDs to power the Bulldogs (4-2).
Virgin Valley quarterback Cade Anderson completed 9 of 14 passes for 211 yards and three touchdown passes and added a 14-yard rushing touchdown to open the scoring.
Joshua Abbott had 53 rushing yards on four carries, Timothy Moeai had a 72-yard receiving touchdown and Vicente Pinto had five catches for 50 yards for the Bulldogs.
Vincent Pacini had two rushing touchdowns for Boulder City (2-4).
Box score:
Virgin Valley 36, Boulder City 12