Virgin Valley defeats Sunrise Mountain behind standout performance from Jayden Perkins
October 28, 2016 - 12:30 am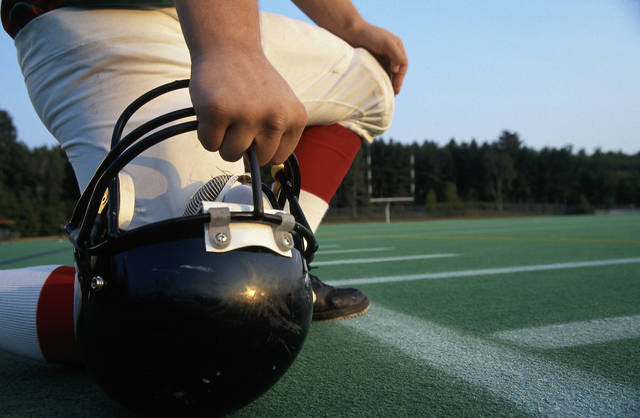 Virgin Valley's football team protected its home field with a 20-0 victory over Sunrise Mountain in a Class 3A quarterfinal playoff game on Thursday night.
Running back Jayden Perkins finished with 35 carries for 172 yards and all three touchdowns for the Bulldogs (9-1), who will face Chaparral (5-5) in a semifinal next week.
"What a stud," Virgin Valley coach Yori Ludvigson said. "He's been like that all year long. He just runs so hard every play and never takes a play off. He plays defense, too."
Virgin Valley's defense also played its part, pestering Sunrise Mountain quarterback Stephen Wright all night. Wright completed only 12 of 27 passes for 102 yards and an interception.
"The defense was obviously huge," Ludvigson said. "I think they had under 50 yards of total offense. They're a good team they do a ton of things right. Lots of athletes and they're big up front, so for our kids to rise up and beat them like that — we just played good in all three phases."
Sunrise Mountain fell to 3-7.
Box score:
Virgin Valley 20, Sunrise Mountain 0