Coronado shoots state-record round in Sunrise Region victory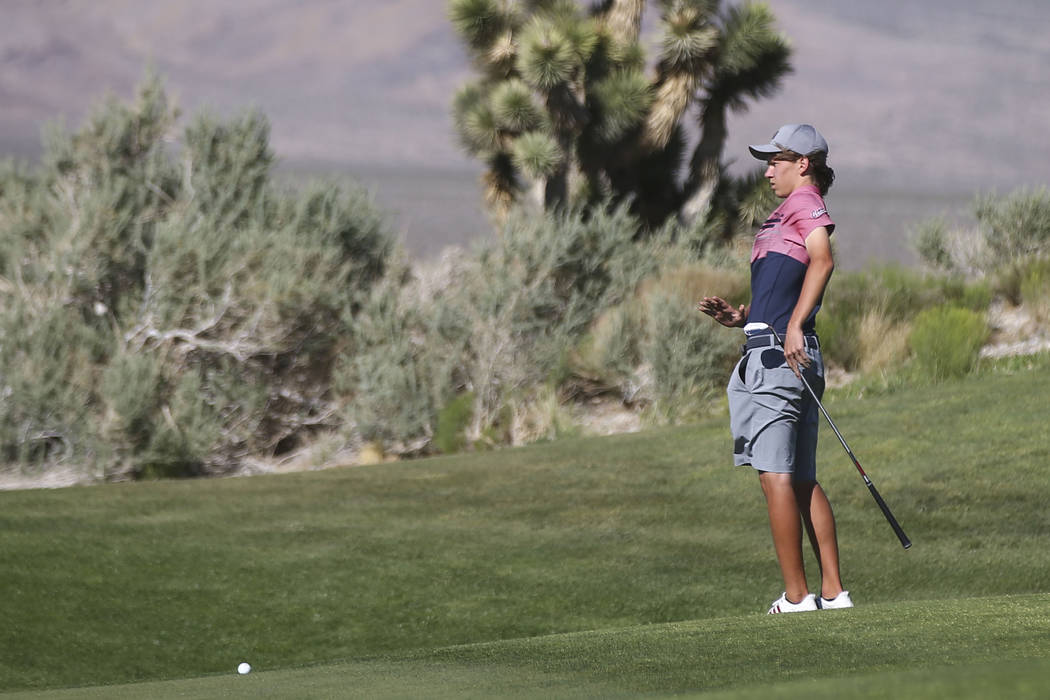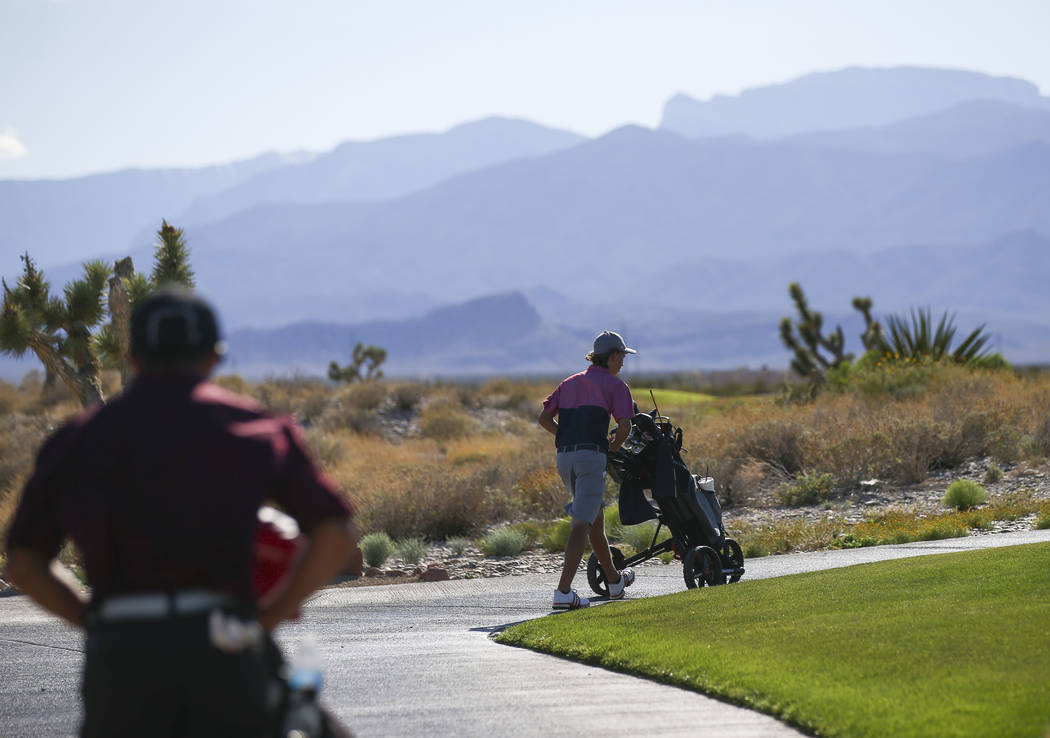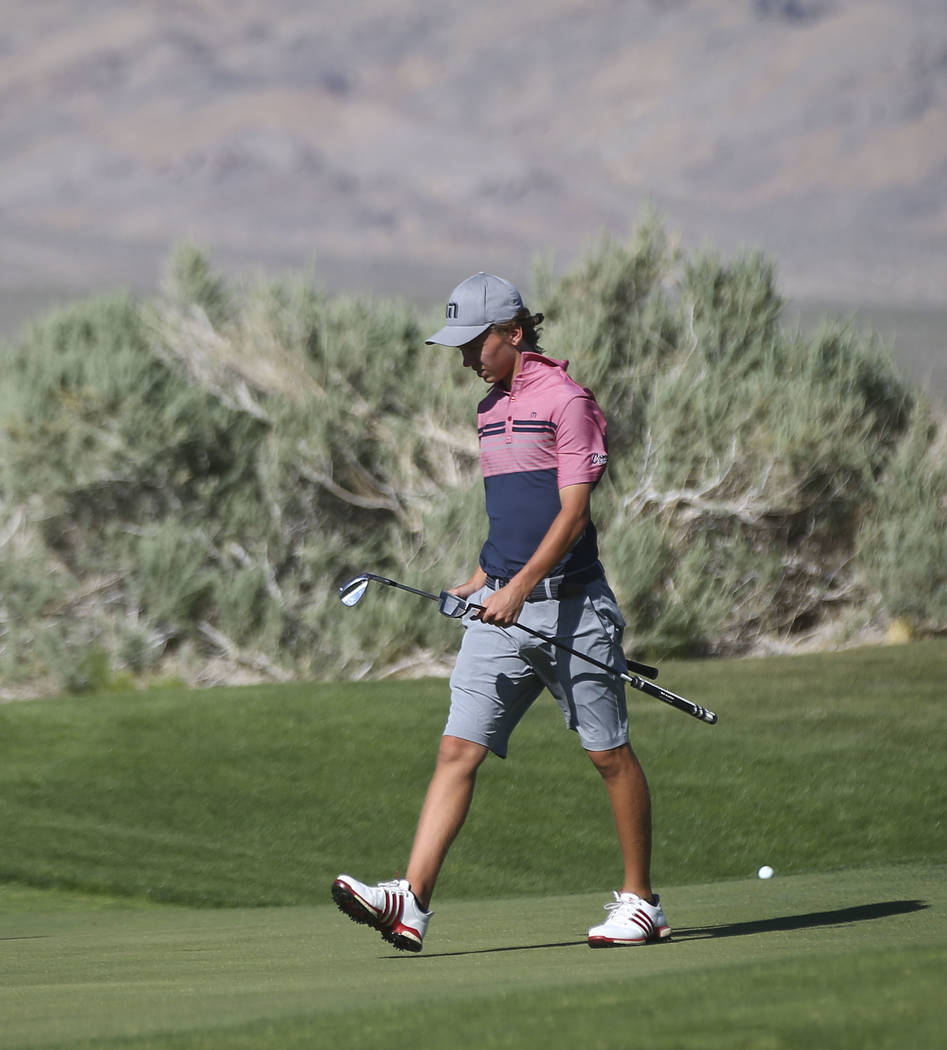 Considering the history of Coronado boys golf, it may be a stretch to call this year's team the best in school history.
But considering how dominant the Cougars have been, it's not that much more of a stretch to call them the best in Nevada history.
Led by medalist Brett Sodetz, Coronado shot a total of 7-under-par 569 as a team, setting a state record for a 36-hole tournament. It was more than enough to give the Cougars their fifth straight title at the Sunrise Region tournament at Paiute on Wednesday.
"They really feel like it's their time, they've been really improving every week of the year," Coronado coach Joe Sawaia said. "It's a really good time in Coronado golf right now with our depth."
Nevada moved to a new scoring system this year, counting a team's top four golfers instead of five. The previous team record of 7-over, set by Coronado's 2012 team, counted an extra golfer. But if Coronado counted its fifth golfer each day of this year's tournament, it still would have the record by four strokes.
Sodetz led the way, shooting even-par Wednesday after a 7-under-par 65 on Tuesday. But the lead was too much to overcome, and he cruised to victory by five strokes.
"I was a little struggling off the bat, but I got it going it through the end, and finished with three birdies coming in," Sodetz said. "I love the team. I think it's a great expereince, and fun to have the guys to play with every day."
His teammates weren't far behind. Dylan Fritz was second with 2-under 142, Benjamin Sawaia was third with 143, and Joey Dotta was sixth with 150. Even non-scoring members C.J. Martin (seventh place) and Michael Sarro (11th) were among the leaders.
"We all bring each other to a higher level," Fritz said. "It's very fun."
Foothill was the only other team to post a score, and finished with 626.
Noah MacFawn of Foothill placed fourth by carding a 144, and Eldorado's Matthew Manganello shot 147 to finish fifth.
Coronado will roll into the state tournament looking to cement its place as the state's best team. On April 26, the Cougars shot 16-under in a Southeast League match, the state record for an 18-hole match.
But they have not won a state title since 2012, and Joe Sawaia said he is ready.
"This team is putting its stamp on the record book," Sawaia said. "Obviously it's nice to win region, and it's great to have an individual winner, but they are really, really focused, and they have been since Day 1, about getting that state championship trophy back to Coronado."
Contact Justin Emerson at jemerson@reviewjournal.com or (702) 387-2944. Follow @J15Emerson on Twitter.
Result: