DIVISION I GOLF: Trent, Panthers claim titles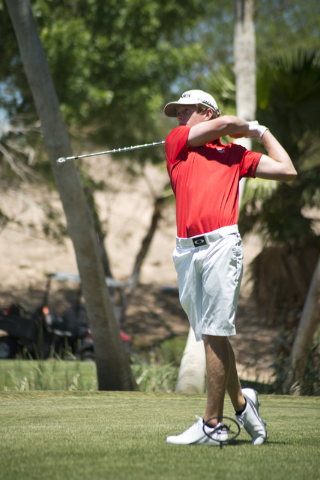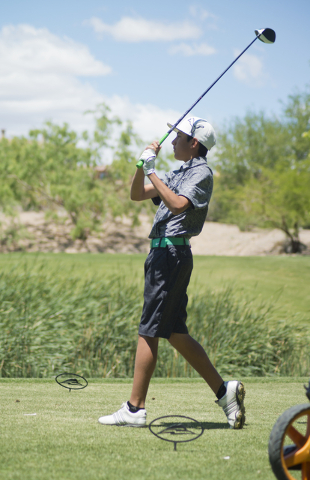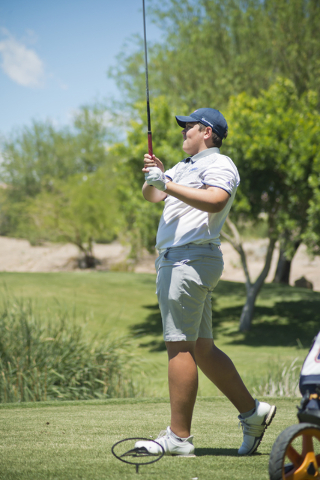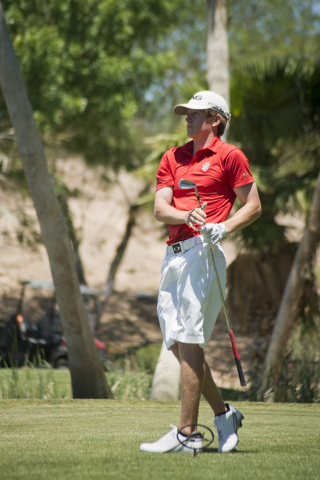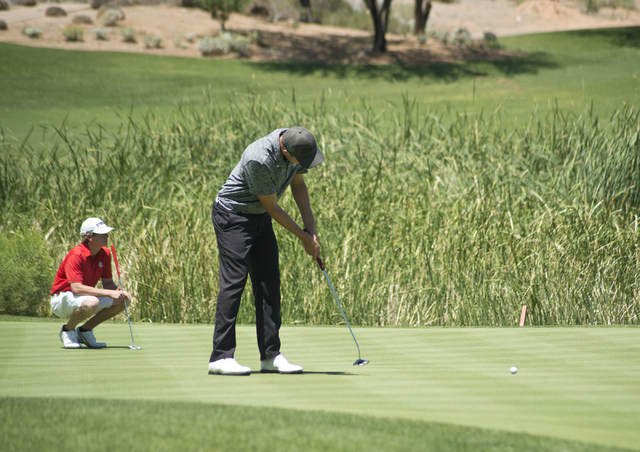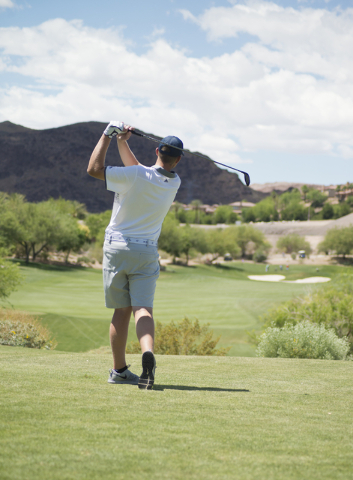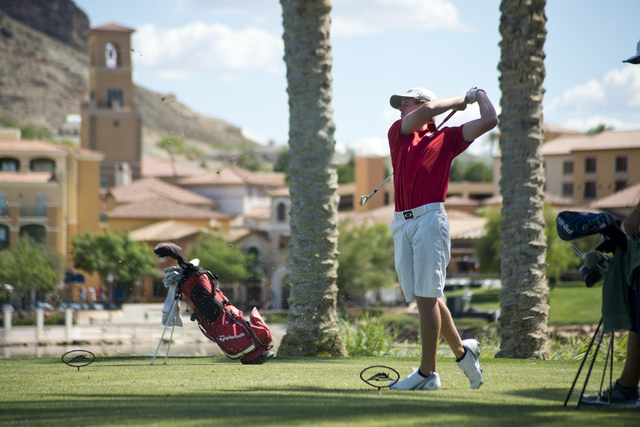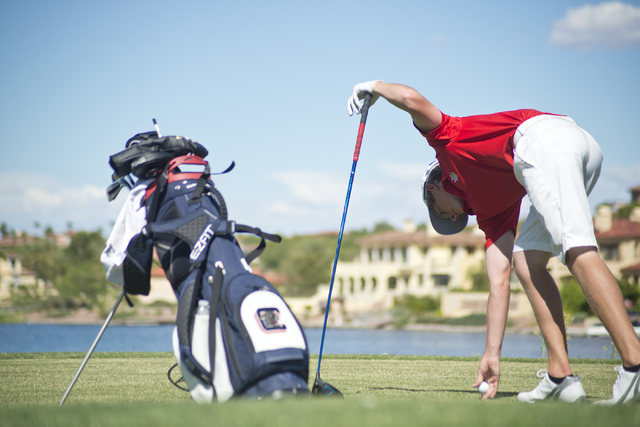 Jack Trent walked to the final hole of the Division I boys state golf tournament knowing he needed a birdie to have a chance at winning.
And even that might not have been enough for the junior from Palo Verde.
"Anything can happen the last few holes," Trent said.
Down by two strokes heading into his 18th hole, Trent made birdie and went on to claim medalist honors in dramatic fashion Wednesday at Reflection Bay Golf Club.
Trent shot 3-under-par 69 in the final round and finished with a two-round total of 5-under 139 to earn his second consecutive individual state title.
"Winning back to back definitely is something special," said Trent, a native of Australia and a UNLV commit. "I had to earn it. I had to play extremely well to go out there and win it today."
Led by Trent, the Panthers shot 1-over 359 in the second round on the 6,862-yard layout and won their first team title since 2008 with a two-round total of 734.
Palo Verde's Cameron Meeks, the Sunset Region champion, shot the round of the tournament with a 67 on Wednesday and finished fourth at 2-under 142. Teammate Cameron Barzekoff fired a second-round 72 and took fifth at 146.
"We were certainly in position heading into (Wednesday), and we did a good job holding on to it and extending the lead," Palo Verde coach Todd Steffenhagen said. "We played very well. It was kind of hanging around 12 to 14 shots where if you don't play well on the back nine you can kind of let people in. But as we started getting through the middle of the back nine, I was feeling more confident we were going to be able to finish."
Arbor View's Sam Dickey, the co-leader after the first round, tied for second with Coronado's Grant McKay, as each finished at 3-under 141.
Dickey was solid on the back nine with seven straight pars, and he made a short birdie putt on the par-3 eighth hole — the players started the final round on No. 10 — to get to 6-under, two shots ahead of Trent.
But after playing conservatively for most of his back nine, Dickey decided to get aggressive on No. 9 and paid the price.
The New Mexico recruit hooked his drive into the lake, and after a drop, his third shot also found the water. Dickey nearly holed out a chip for bogey, which would have forced a playoff, and instead went on to make triple bogey for a round of 71.
Trent took advantage of the opening by knocking his approach within four feet, and he made the putt for his sixth birdie of the round.
"That's not how I wanted it to end, but stuff happens," Trent said. "I had a good number with my wedge and I tried to throw it past the hole and spin it back. I had a good lie and I just felt good, so I just tried to calm myself down and make the normal swing I do in a practice round, and it paid off, I guess."
McKay had five birdies in his round of 70, and was within two shots of Dickey after a birdie on the par-5 No. 5, his 14th hole, but couldn't get any closer.
Coronado also got 74s from Dylan Fritz and Jalen Hodges to nab second place at 762, just ahead of Arbor View (763).
"I'm very proud of Grant, the way we finished out his career with us," Coronado coach Joe Sawaia said. "The inability to score on that (front nine) really hurt us today, not being able to mount any charge. But truth be told, Palo's the best team from the first match of the year and they got better. I was very impressed with how their kids played. They've got great depth. They really stay away from big numbers, and they're a very deserving champion, for sure."
Contact reporter David Schoen at dschoen@reviewjournal.com or 702-387-5203. Follow him on Twitter: @DavidSchoenLVRJ
Results: