Dylan Fritz, Coronado tame wind at Class 4A Sunrise Region tournament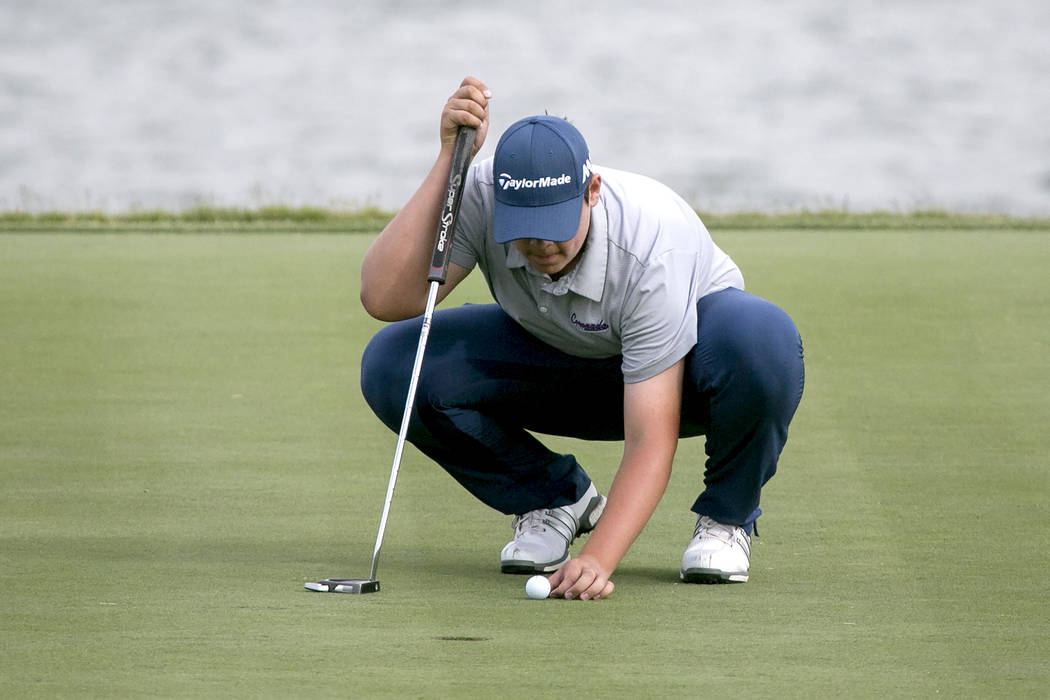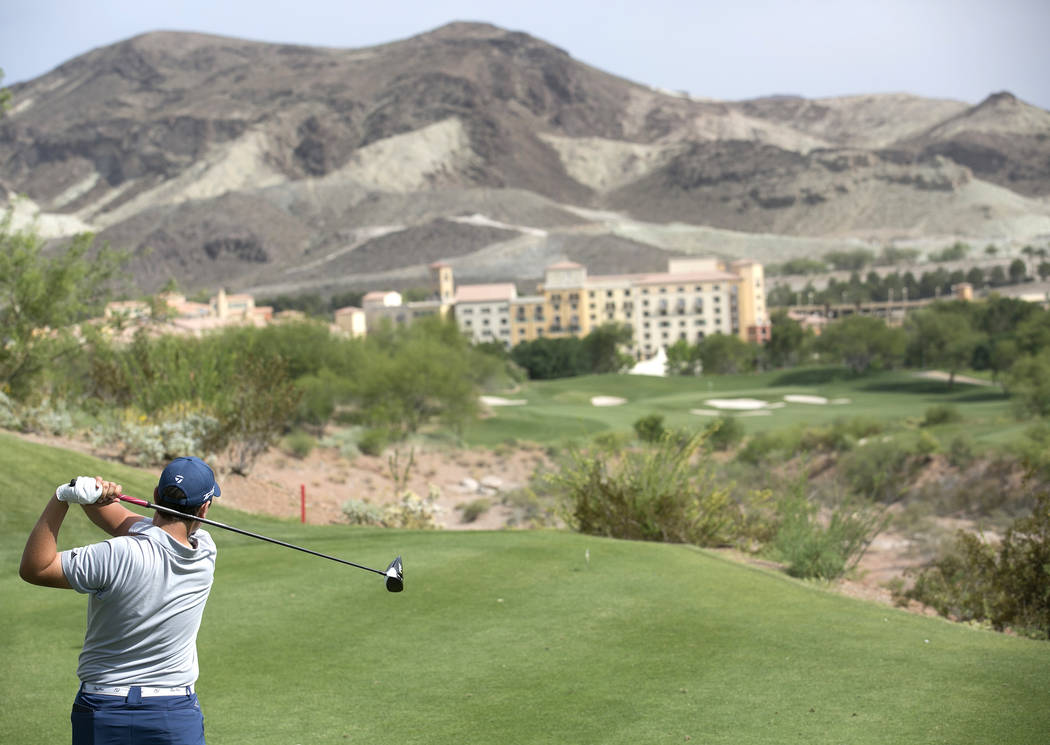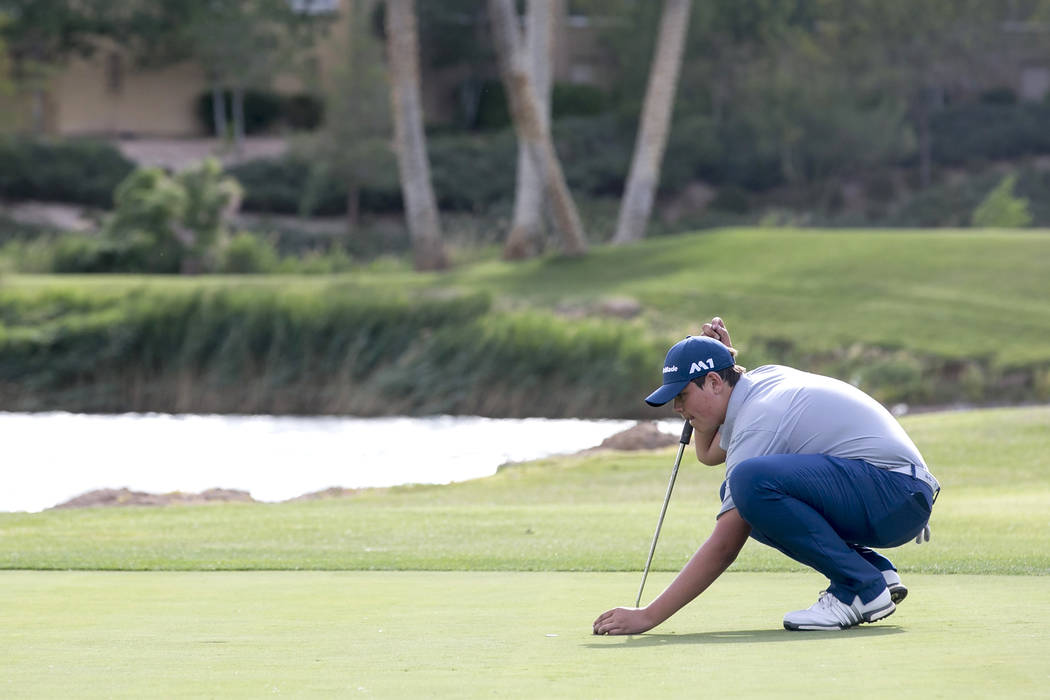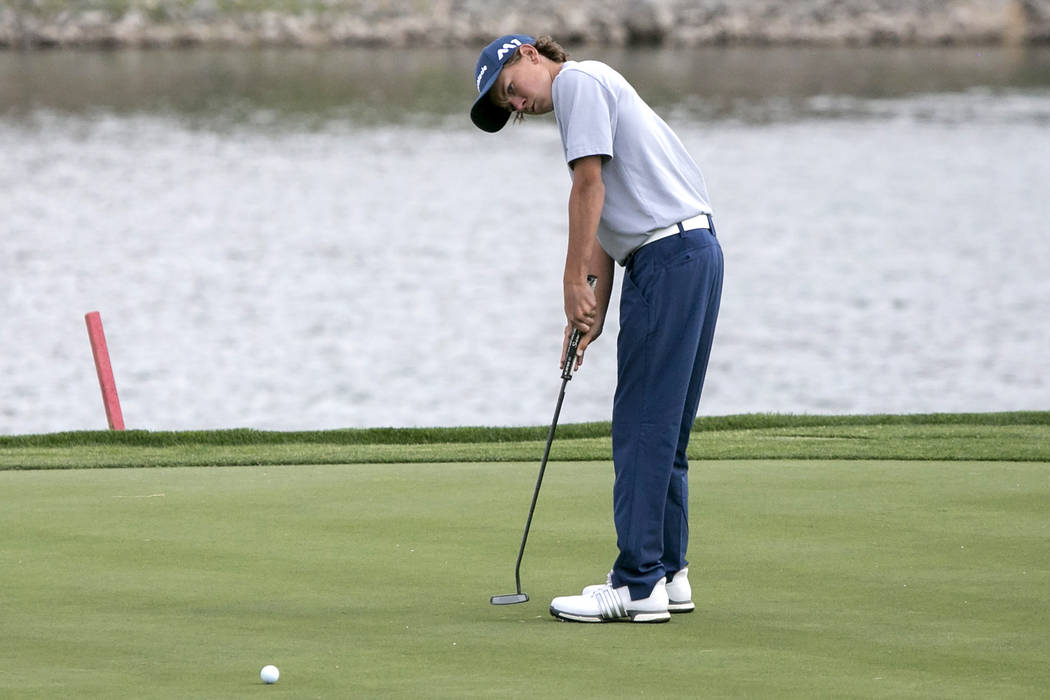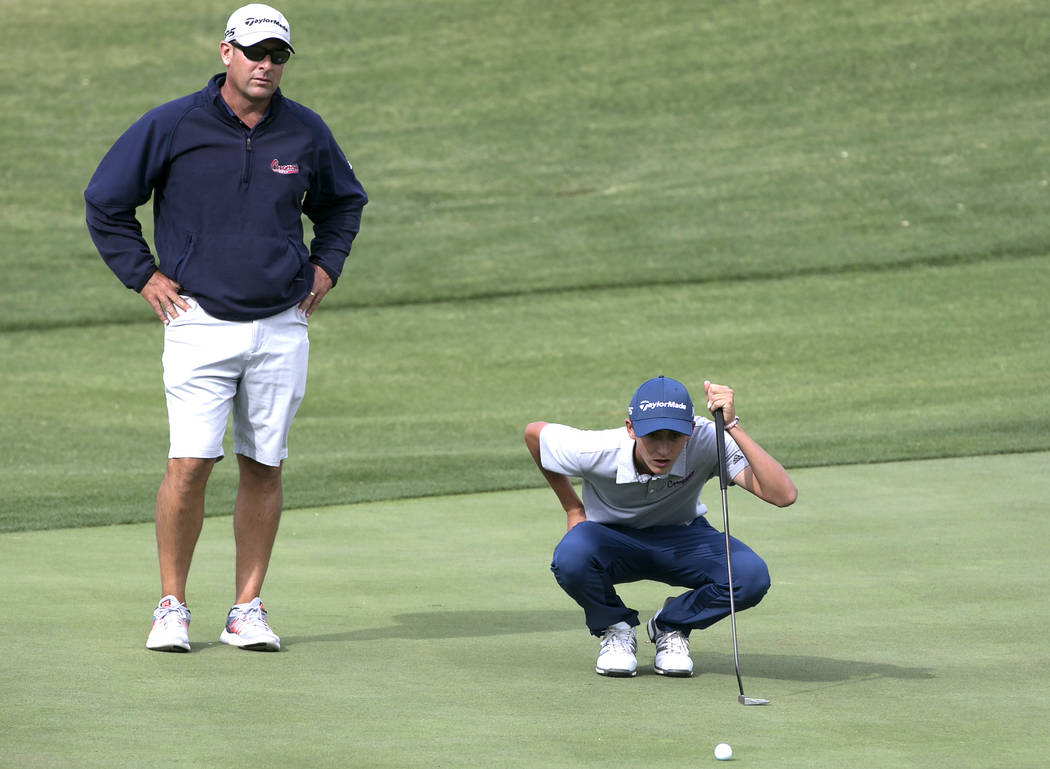 The phrase "survive and advance" normally is reserved for college basketball.
But it was a fitting theme for the Class 4A Sunrise Region boys golf tournament.
Paced by medalist Dylan Fritz, Coronado overcame difficult playing conditions Tuesday at Reflection Bay Golf Club to capture its fourth consecutive region title.
The Cougars shot 392 to outdistance second-place Foothill (438) as wind gusts in excess of 40 mph made scoring a challenge for everyone in the field. Canyon Springs finished third at 653.
The top two teams and the top five individuals from nonqualifying teams advance to the Class 4A state tournament on Monday and Tuesday at Toiyabe Golf Club in Washoe Valley.
"The weather was the story today. This golf course is difficult to begin with, and you add that wind …" Coronado coach Joe Sawaia said. "I'm proud of our guys. They hung in there and played hard."
Fritz finished at 3-over-par 75 to win by two strokes over teammate Joey Dotta. Eldorado's Matthew Manganello, the defending region champion, was third at 79 and the only other player to break 80.
"Dylan's been on a tear since spring break," Sawaia said. "He's just been playing unbelievable, high-level golf, so it wasn't a surprise to see him come out on top."
Fritz rebounded after a double bogey on No. 7 to shoot 1-under 35 on the back nine, including a birdie on the par-5 18th hole.
The sophomore knocked his third shot from a greenside bunker within 4 feet of the hole and pumped his fist after making the short putt.
"That wind was brutal coming off the lake there," Fritz said. "I knew I had to make a birdie to pretty much secure the win, because I knew it was tight with my teammates and everyone else coming down the stretch. It was a relief after hitting a good bunker shot making a birdie there."
Logan Bleazard, Coronado's No. 5 player, shot 80 and tied for fourth with teammates Benjamin Sawaia and Brett Sodetz.
Sodetz led at even par through 12 holes before playing the next four holes in 8 over.
"The two rounds that kind of stick out to me, obviously beyond our champion, is Joey and Logan," Sawaia said.
Foothill was led by Jordan Hughett, who shot 84 and finished eighth.
Alex Friday was 10th after carding an 86 for the Falcons.
"Attitude is everything in this, so I wanted to see our guys embrace the conditions and be mentally tough and compete," Foothill coach Paul DeSantis said. "All our guys seemed to be having fun and enjoying it."
Also qualifying for state as individuals were Ty Klabacka (82) of Green Valley, Patrick Dao (86) and Justin Opinsky (89) of Liberty and Dominic David (97) of Canyon Springs.
Contact David Schoen at dschoen@reviewjournal.com or 702-387-5203. Follow @DavidSchoenLVRJ on Twitter.
Result: