GOLF: Kyler Atkinson, Boulder City win Sunrise match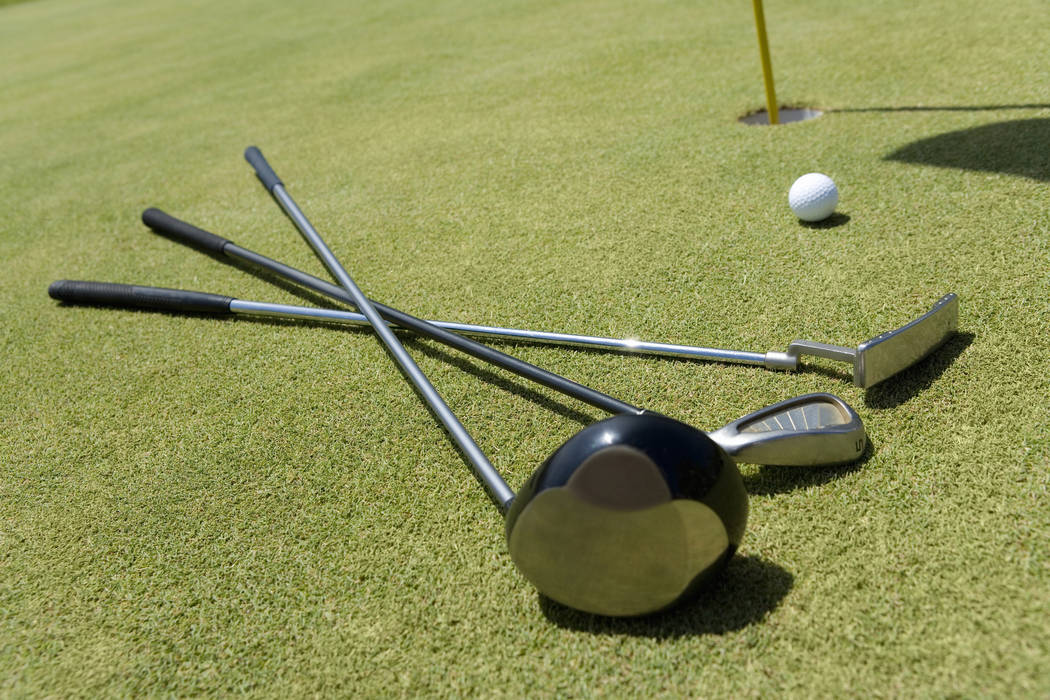 Boulder City's Kyler Atkinson shot 3-over-par 73 on Monday to lead the Eagles to the team title in a Sunrise League golf match.
Boulder City finished at 405, 82 strokes ahead of second-place Virgin Valley.
Virgin Valley's Hogan Fowles was second at 76, followed by Boulder City's Cade Neilson (80), Kevin Phelps (81), Jackson Wright (85), Samu Jancuk (86) and Chase Hamel (90).
Coronado takes Southeast League match
At Revere, Benjamin Sawaia shot 3-under-par 69 to lead Coronado to the team title in a Southeast League match.
The Cougars shot 383 as a team. Foothill was second at 418, and Liberty and Silverado tied for third at 481.
Green Valley's Ty Klabacka was second individually at 73, and Foothill's Noah MacFawn carded a 76 to finish third.
Coronado's Dylan Fritz was fourth at 77, followed by teammates Logan Bleazard (78), Brett Sodetz (79) and J.J. Kulesza (80).
Gorman wins Southwest League match
At Bear's Best, Bishop Gorman took three of the top five spots to win a Southwest League match.
Mitchell Abbott carded a 4-over 76 to take medalist honors and lead the Gaels, who shot 411 as a team.
Sierra Vista was second at 467, followed by Bonanza (531) and Clark (559).
Gorman's Joseph Williams and Desert Oasis' Devin Heiman each shot 79 to tie for second.
Manganello wins Northeast League match
At Los Prados, Eldorado's Matthew Manganello shot 4-over 74 to claim medalist honors in a Northeast League match.
Canyon Springs took the team title at 613. Las Vegas was the only other complete team and finished second at 632.
Canyon Springs' Dominic David was second individually at 91, followed by Rancho's Dillon Cassell (92) and Valley's Franz Agustin (93).
Results: