Roundup: Aggies' Cameron Gambini shoots 6-under to win Northwest match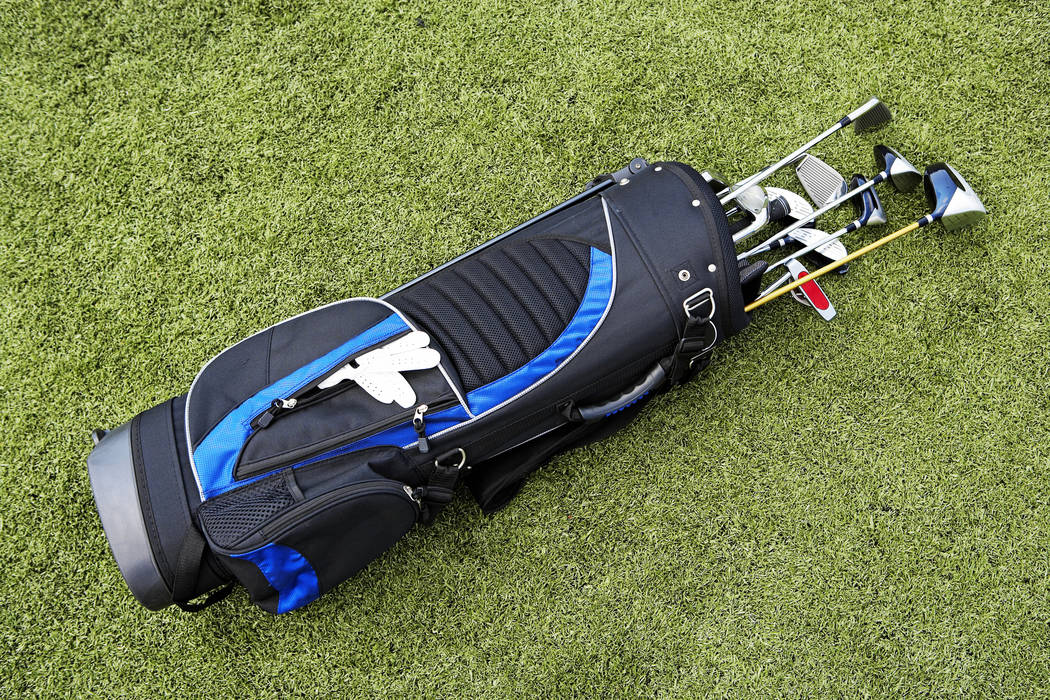 Arbor View's Cameron Gambini tied a Class 4A state record with a 6-under-par 66 at Paiute on Wednesday to earn medalist honors in a Northwest League match.
Gambini was 6-under after a birdie on the 13th hole. He bogeyed the 14th hole, then had an eagle on the par-5 17th hole to move to 7-under before a bogey on the final hole. His score tied the Class 4A mark for winning score in relation to par. That mark was set by Galena's Matt Kinsinger in 2003.
The Aggies' Hazen Newman was second with a 69.
Faith Lutheran's Tyler Smerz shot 72 to finish third.
Faith Lutheran won the team competition with a score of 296. Palo Verde was second at 309, and Arbor View shot 326 to take third.
Johnson leads Gorman to Southwest victory
At Angel Park, Jake Johnson shot 2-over 73 to earn medalist honors and help Bishop Gorman to victory in a Southwest League match.
The Gaels placed five golfers inside the top seven and finished with a team score of 299. Sierra Vista was second at 318, followed by Desert Oasis at 344.
Gorman's Leo Torres, Clark's Jody Paulsen and Sierra Vista's Rashon Williams all tied for second with rounds of 74. Gorman's Aarjav Patel, Skyler Ngo and Joseph Williams each shot 76.
Western's Smith wins Sunset match
At Aliante, Western's Jared Smith carded a 1-over 73 to earn medalist honors in a Sunset League match.
Smith beat teammate Patrick Tasanaroungrong by two strokes. Pahrump Valley's Craig Moore was third with an 86.
Pahrump placed all six of its golfers in the top 10 and won the team competition with a score of 352. Western was second at 408, and Mojave placed third with a 439.
Results: