GIRLS GOLF: Lani Potter guides Boulder City to Sunrise League victory
September 15, 2016 - 6:49 pm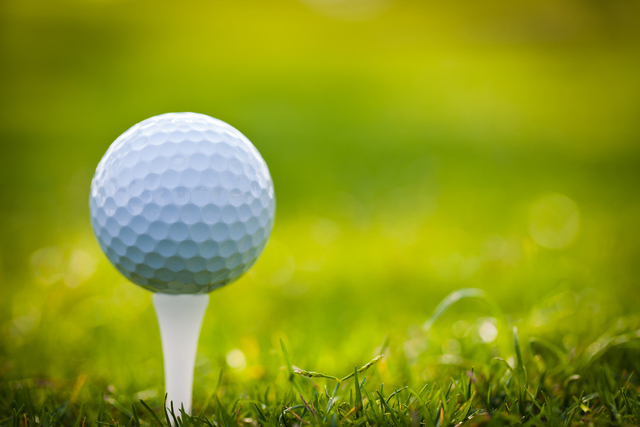 Boulder City's Lani Potter carded a 3-under-par 69 to take medalist honors, and the Eagles finished first in a Class 3A Sunrise League girls golf match at Boulder Creek on Thursday.
Boulder City had four players in the top seven and finished with a 369 total, topping Tech (422) and Chaparral (511).
Lauryn Norris and Madisan Walker shot 98 for Boulder City and tied for third with Tech's LeAnne Moran.
Josie Delgadillo of Moapa Valley shot 92 to finish second.
Cougars capture Southeast match
At Black Mountain, Gabby DeNunzio and Victoria Estrada each shot 2-over-par 74 to share medalist honors and lead the Cougars to victory in a Southeast League match.
Coronado carded a 19-over 307 as a team, with Green Valley second at 379. Foothill finished third at 399.
Ashley Lung shot 78 to finish third, as Coronado had the top five finishers. Sami Penor was fourth at 81 for the Cougars, and teammate Kyle Keyer tied for fifth with Green Valley's Katherine Kares at 83.
Wildcats win Northeast match
At Stallion Mountain, Las Vegas shot 538 as a team to narrowly beat Canyon Springs (546) in a Northeast League match.
Falynn Dunkelberger was second at 118 to lead the Wildcats.
Valley's Eileena Tan was the medalist with a 114. Tasmine Jones of Canyon Springs and Rancho's Jasmin Maldonado tied for third at 128.
Results: