McKenzi Hall's individual title helps Centennial claim Mountain Region crown
October 10, 2018 - 7:48 pm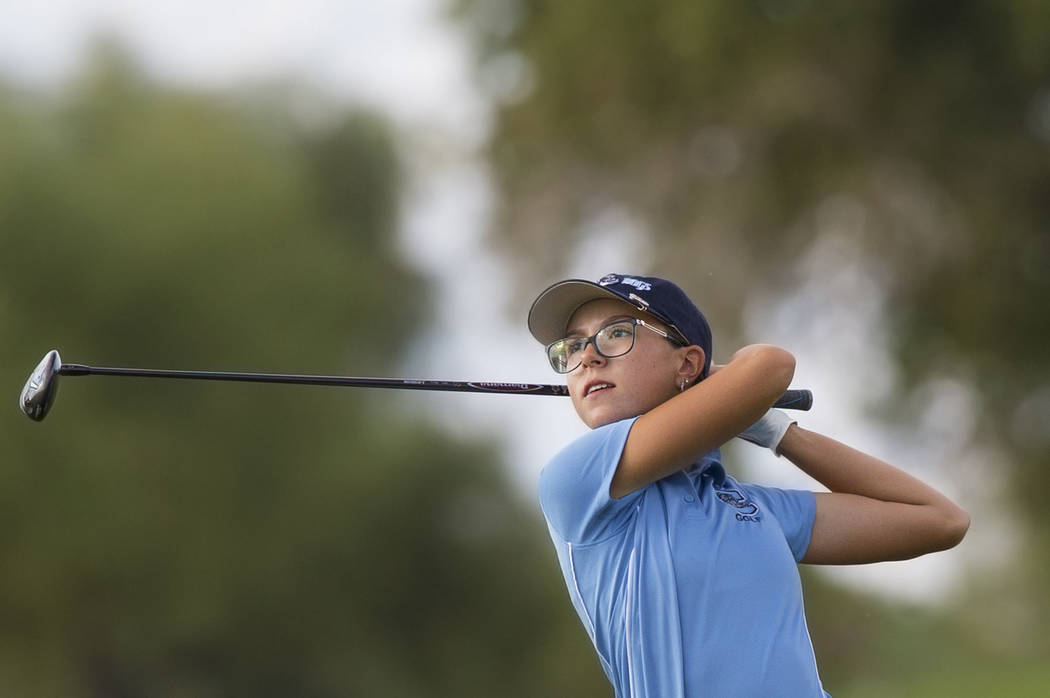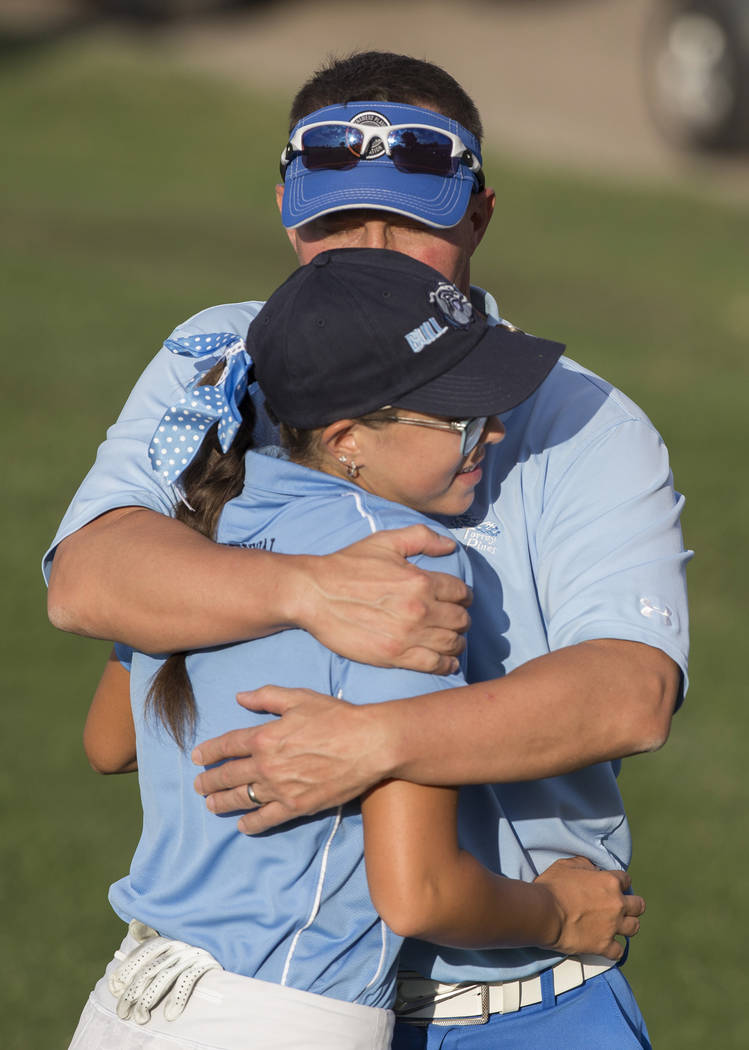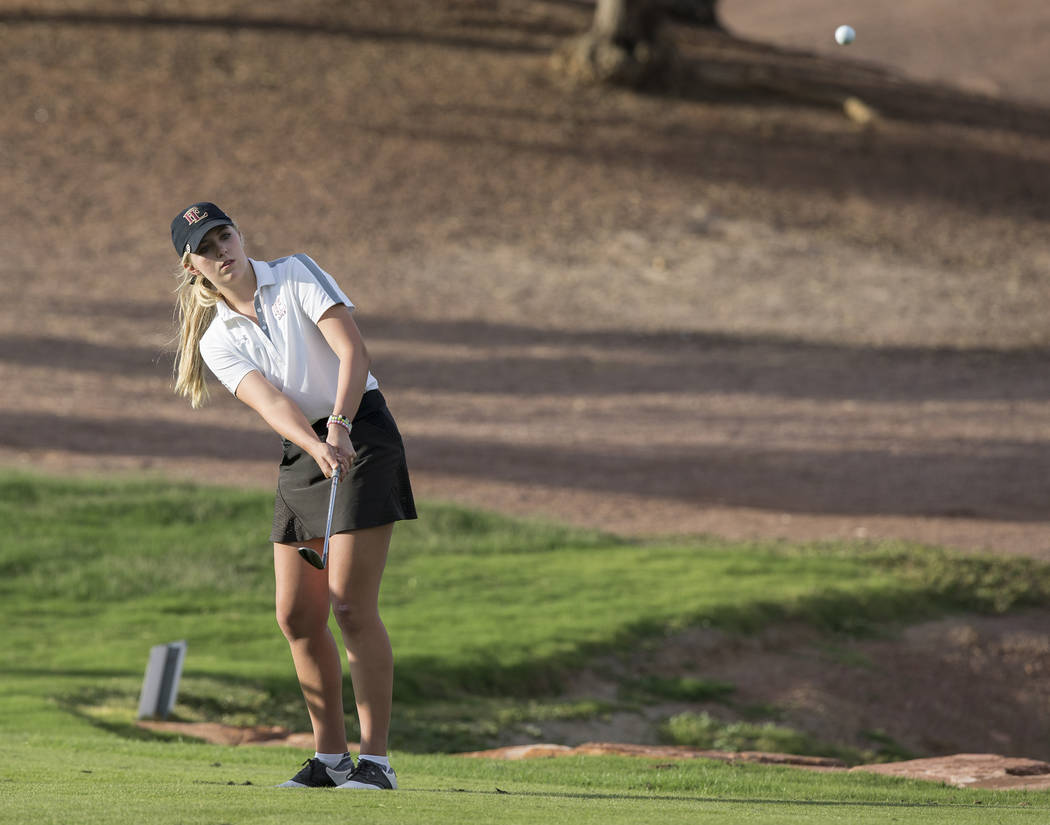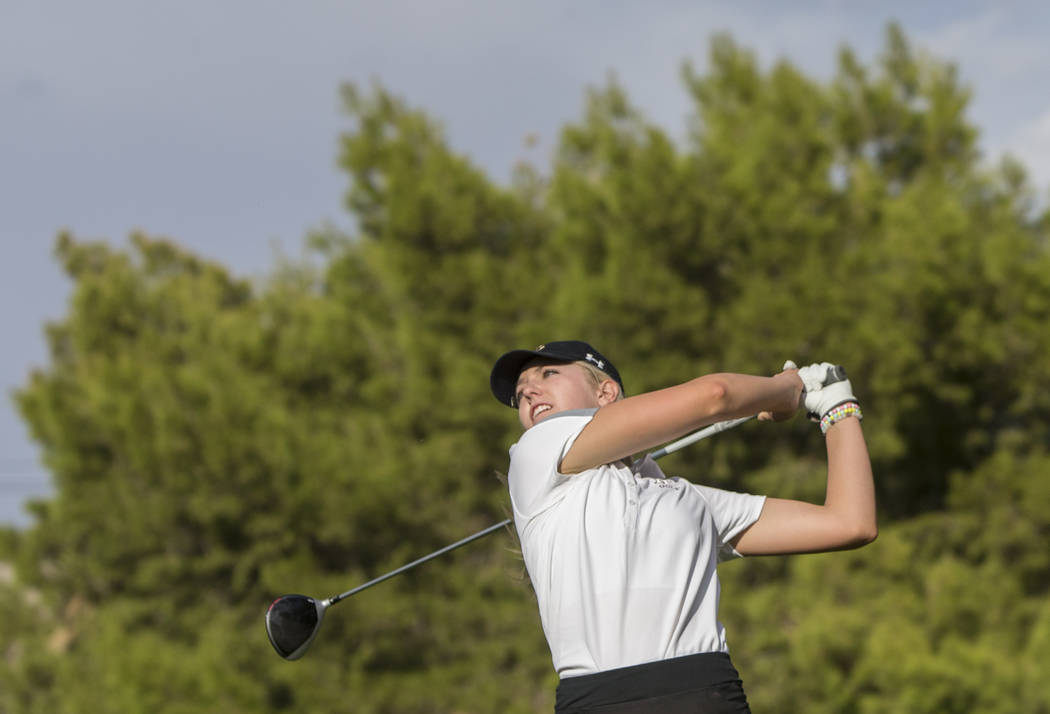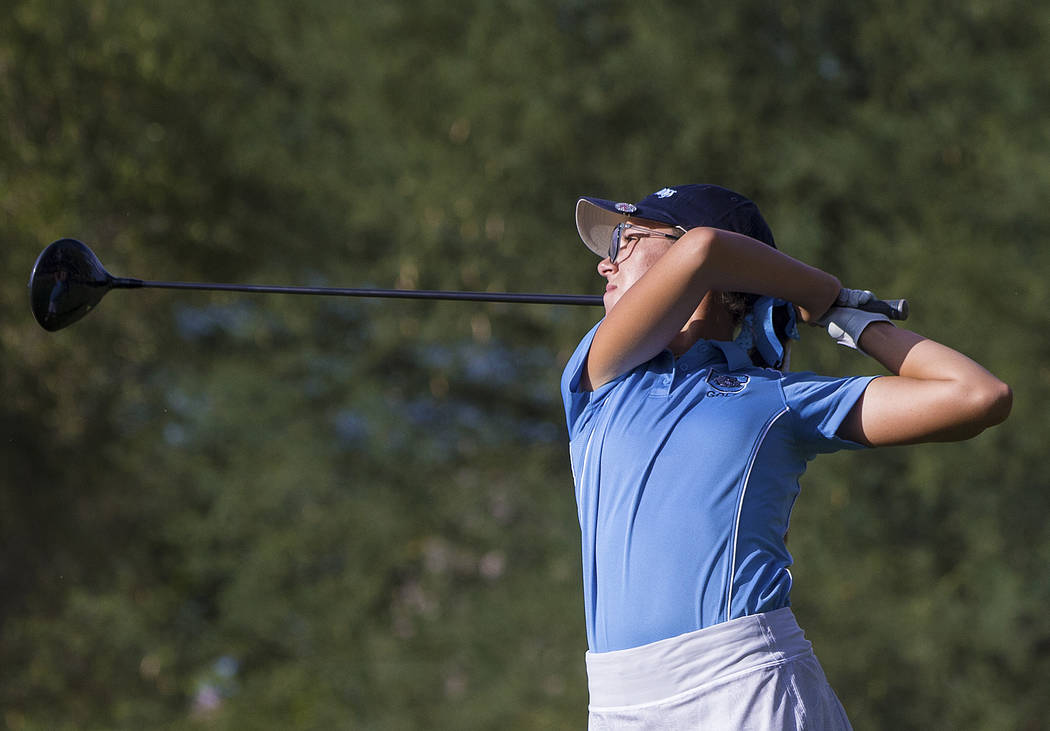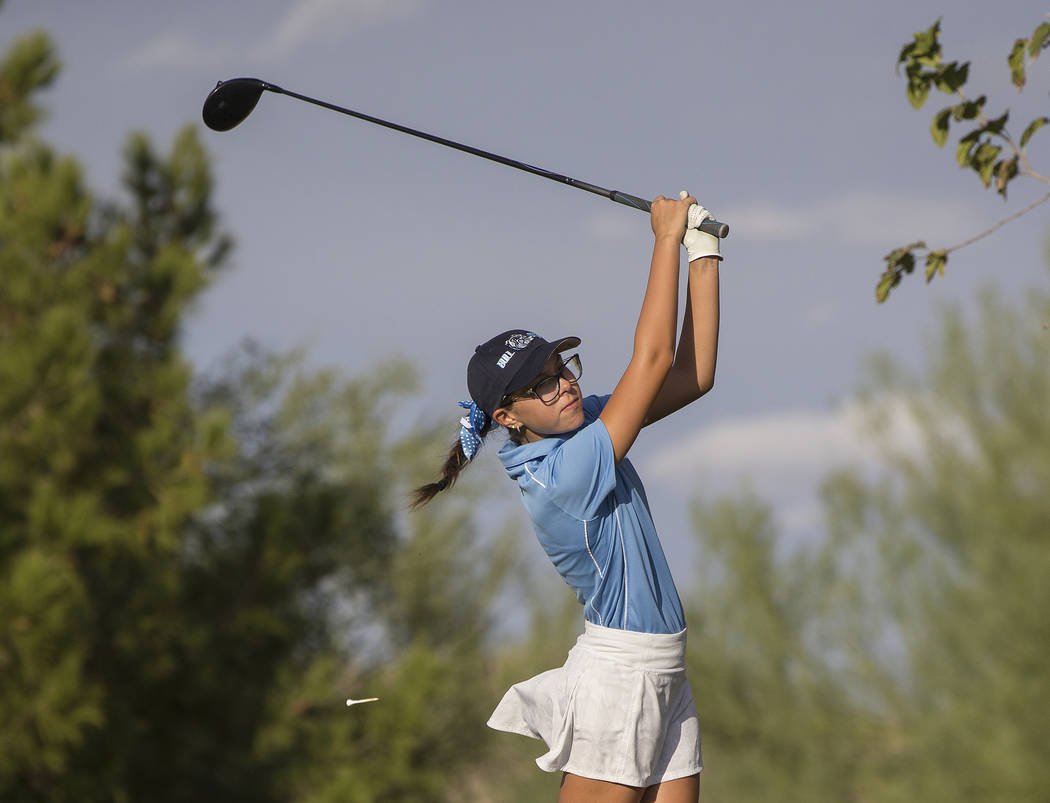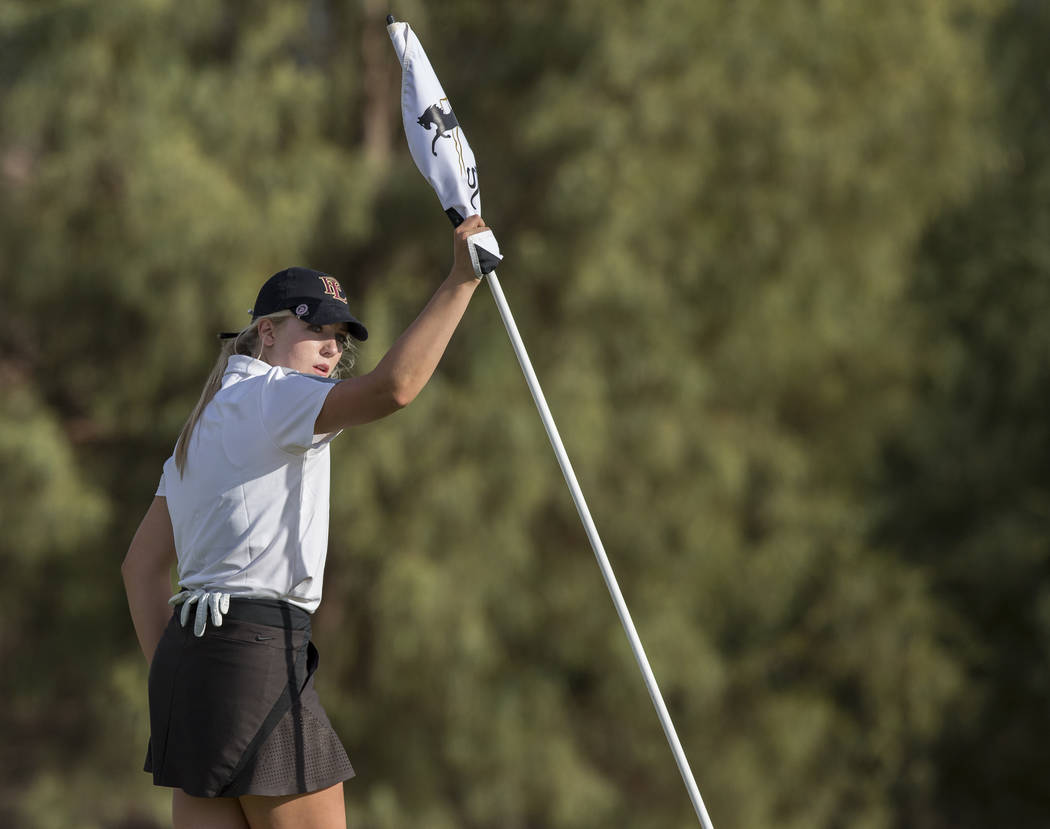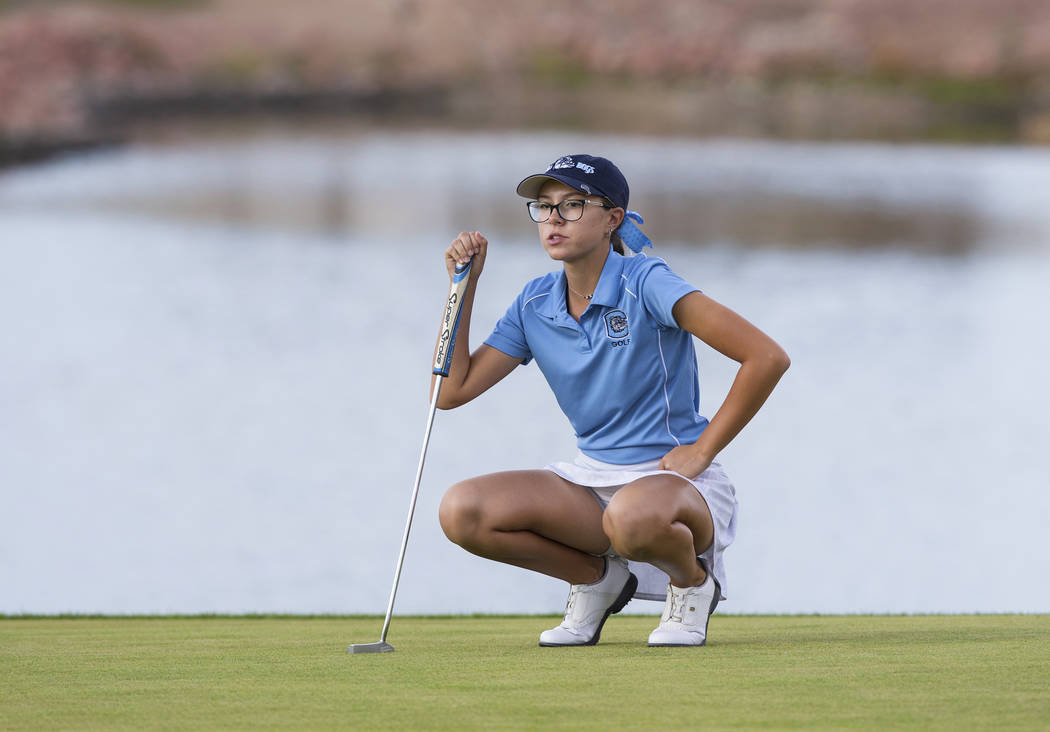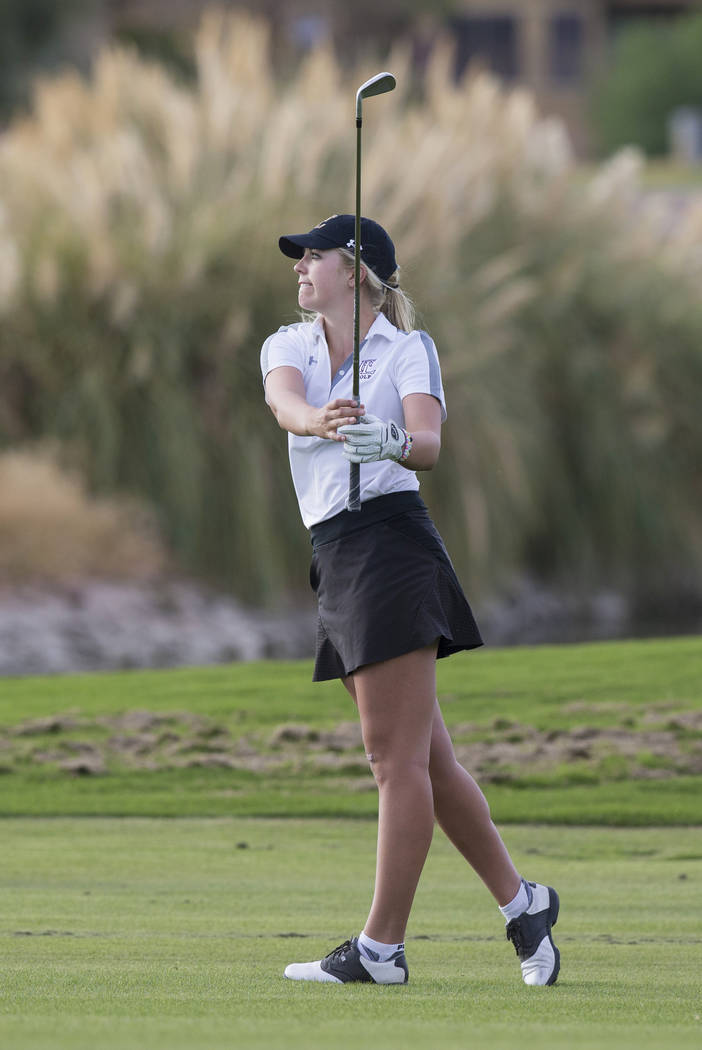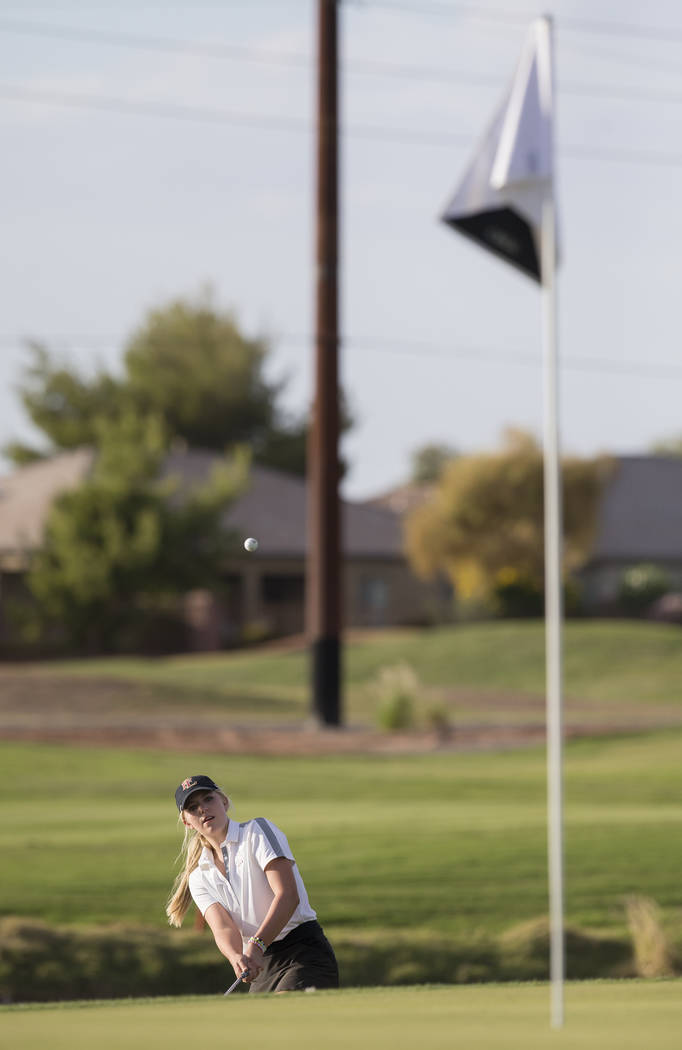 Coming into the second and final day of the Mountain Region girls golf tournament, Centennial sophomore McKenzi Hall trailed by a stroke. Her team trailed by seven.
By the end Wednesday's round, Hall was an individual champion, and she led the Bulldogs to a team title.
Hall shot 3-under-par 69 at Stallion Mountain on Wednesday, including four birdies on the back nine and two on the final two holes to overtake Faith Lutheran sophomore Gracie Olkowski and win her first region title. She finished 4-under-par 140 for the tournament, and helped the Bulldogs shoot 627 as a team over the two-day event to win the program's second consecutive region title.
"They really banded together, and all four of them banded together, coming from behind," Centennial coach Charlie Cerrone said. "They're gamers and a great group of ladies."
Hall trailed by a stroke approaching the 17th hole. But a picture-perfect tee shot on the 118-yard hole set up an easy tap-in for birdie. Olkowski parred the hole, and the two went to the par-5 18th tied.
Both drove well, but the second shot was what key. Hall placed her ball on the green 10 yards from the hole, and Olkowski's sliced hers near the water. Hall took two putts to birdie, and Olkowski only managed to save par. Hall walked off the green a champion.
"I was just trying to go par, par at first and see what happens after that," Hall said. "Then I stuck it close on 17 and made the birdie. And then on 18 I had 190 (yards) in and I just had to hit a good shot and get it on the green, and I hit it good.
"I was pretty positive (I had won), but I had to make sure."
Centennial won last year's Sunset Region tournament before realignment sent them to the new Mountain Region. The cast of characters was similar this season, as the Bulldogs edged out second-place Faith Lutheran (632) and third-place Palo Verde (736).
Olkowski shot 141 to come in second by a stroke, and Faith Lutheran's Morgan Goldstein was third at 148, beating Arbor View's Kyndall Newman on a scorecard tiebreaker. Centennial's Hailey Stevenson came in fifth at 153.
As back-to-back region champions, the Bulldogs will have a target on their backs at state next week. Hall is confident, but trailed off at the playful nudging of her coach before getting into a prediction, pivoting to coach speak.
"We pulled it all together today, and I think that if we do that at state," she said before asking if she should finish the sentence.
She instead said: "All the teams at state are good, and we're going to do the best we can."
Contact Justin Emerson at jemerson@reviewjournal.com or (702) 387-2944. Follow @J15Emerson on Twitter.
Result: