Roundup: Centennial edges Palo Verde in Northwest match
September 19, 2017 - 8:11 pm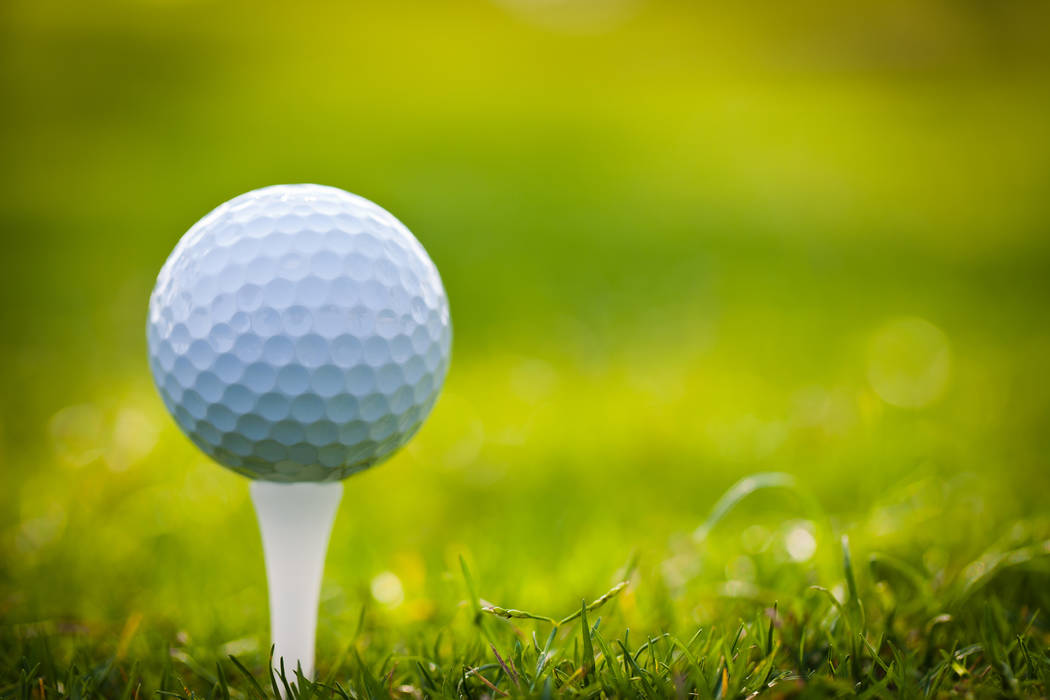 Hailey Stevenson and McKenzi Hall each shot 2-over-par 74 as Centennial's golf team edged Palo Verde to win the team title in a Northwest League Match at Palm Valley on Tuesday.
The Bulldogs shot 302, two strokes ahead of Palo Verde. Faith Lutheran was third at 355, and Arbor View shot 370.
Palo Verde's Annick Haczkiewicz was the medalist with a 69, and teammate Rebecca Oertel finished second at 73.
Centennial's Anna Fudenberg, Faith Lutheran's Sydney Smith and Arbor View's Kyndall Newman tied for fifth at 76.
Hunter Pate claims narrow win
Bishop Gorman's Hunter Pate shot 4-under 67 to claim a one-stroke victory in a Southwest League match at Bear's Best.
Clark's Riana Mission was second at 68, and Sierra Vista's Caroline Valley placed third at 76.
Gorman took the team title with 318. Sierra Vista was second at 368, and Clark shot 374.
Cougars roll to Southeast win
Coronado took the top five spots and rolled to victory in a Southeast League match at Desert Willow.
Gabby Denunzio shot par 60 to lead the Cougars, who had a team score of 252. Victoria Estrada was second at 62, followed by teammates Crystle Querol (64), Sami Penor (66) and Makenzie McMillen (68).
Green Valley was second at 326, followed by Foothill (333), Silverado (402) and Liberty (410).
Pahrump wins Sunset match
Breanne Nygaard shot 20-over 90 to lead the Trojans to victory in a Sunset League match at Wildhorse.
The Trojans shot 407, 75 strokes ahead of second-place Desert Pines. Mojave was third at 512.
Western's Carolyn Lemon was second individually at 95.
Results: