3A Southern boys: Bryan Martinez powers Sunrise Mountain to region title
November 4, 2017 - 6:55 pm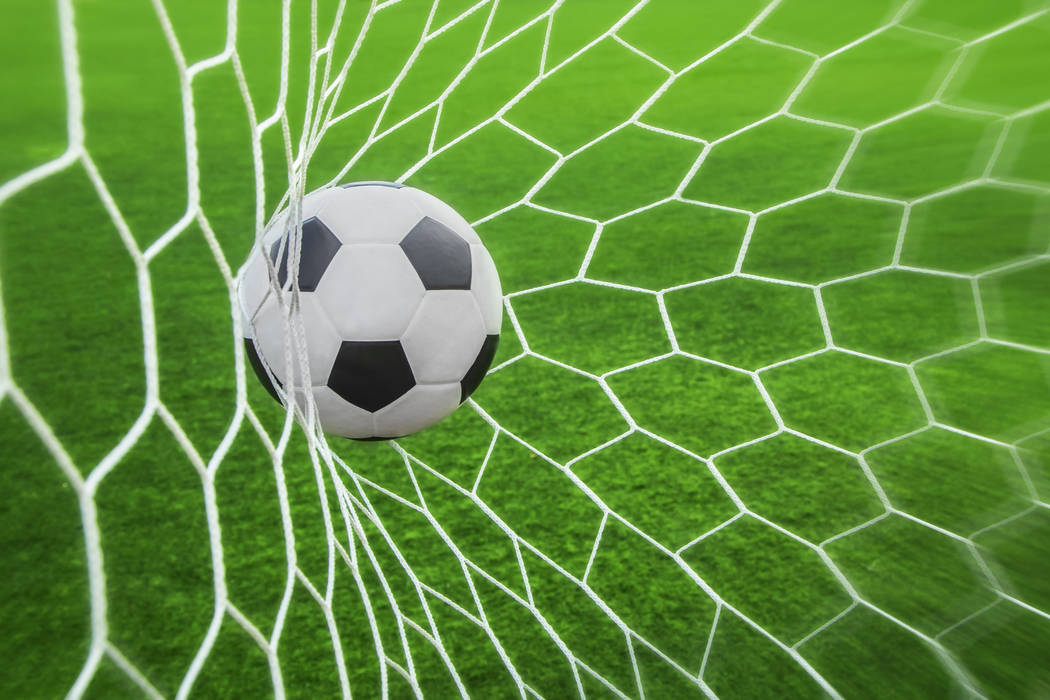 The Sunrise Mountain boys' soccer team is only as good as senior Bryan Martinez is.
Good thing for the Miners that Martinez may be one of the best players in all of Nevada.
Martinez scored two goals in the Class 3A Southern Region title game to lead his Miners to a 3-0 win over the Tech at Bettye Wilson Park on Saturday.
"Bryan Martinez is one of the best players I've ever seen, and he will not let his team lose," Sunrise Mountain head coach Patrick Mohrbacher said. "He'll put this team on his back and take us as far as he wants to go.
"I'm happy he is on my team and wearing the same colors as my guys. If I was going against him, I wouldn't know what to do to stop him."
Martinez, who is second in Southern Nevada in goals scored with 44, said he was appreciative of the kind words from his coach and other coaches who had to play against him in the region tournament.
"It feels very good to get two goals in the regional final, and its just another step to get to state," Martinez said. "That is what we want; to be state champions this year."
The Miners (16-1-0), who were playing into the wind in the first half, caught a break when a yellow card was assessed in the box against the Roadrunners (12-6-4), which resulted in a penalty kick.
Martinez took the shot and drilled the back of the net to give the Miners a 1-0 lead.
"On a penalty kick, there is nothing going through my mind other than scoring and putting the ball in the back of the net," Martinez said. "You cannot be nervous when you are running up to it. If you are nervous, you are going to miss."
In the second half, Martinez scored his second goal at the 61-minute mark to essentially put the game away.
"It felt amazing when I hit, and I saw the goalie didn't reach out and it went it," Martinez said.
Luis Luna scored the game's final goal off an assist from Bryan Garcia-Miranda for the Miners, and keeper Marcos Plata had two saves to record the shutout.
"All year we've talking about winning this and getting to Reno, and we finally pulled it off," Mohrbacher said. "I'm so proud of these guys. They've put the work in, and our senior leadership has been great.
"I challenged them before the game to go as hard as they can for as long as they can, and they responded very, very well. If we had a game (Sunday), I think they'd show up and done the same thing."
Box score: