4A BOYS SOCCER: Coronado can't hold on, falls in OT of state final
November 12, 2016 - 3:50 pm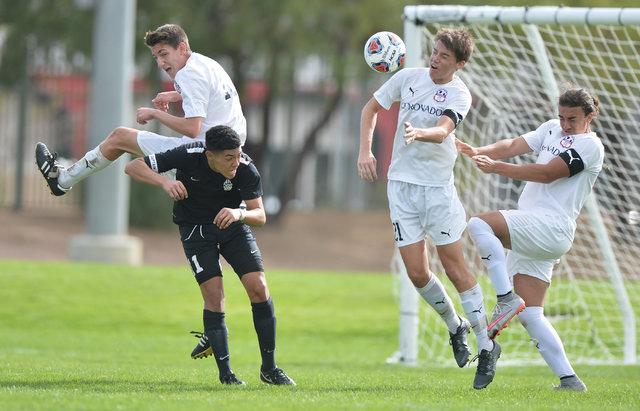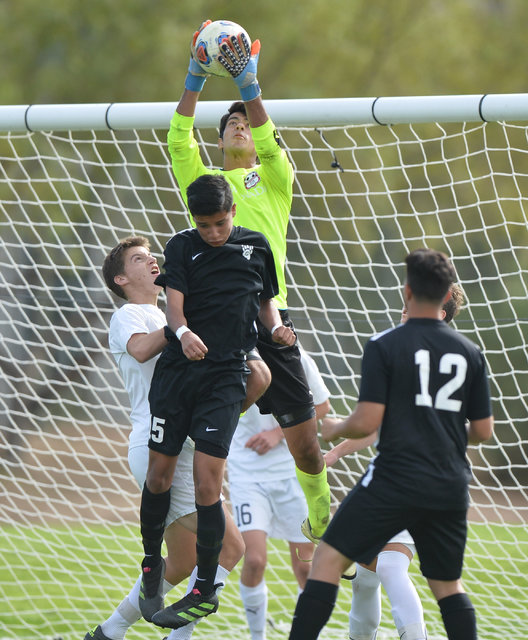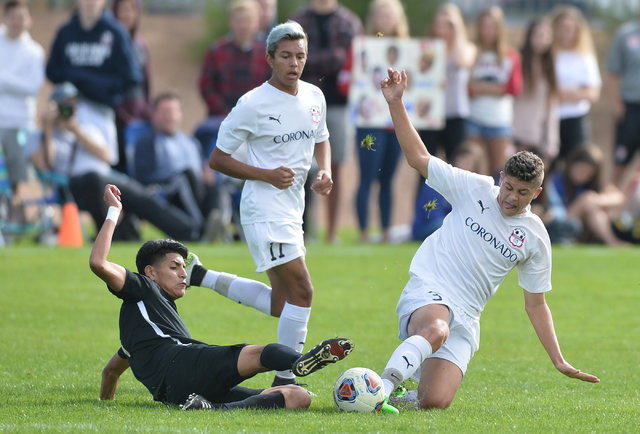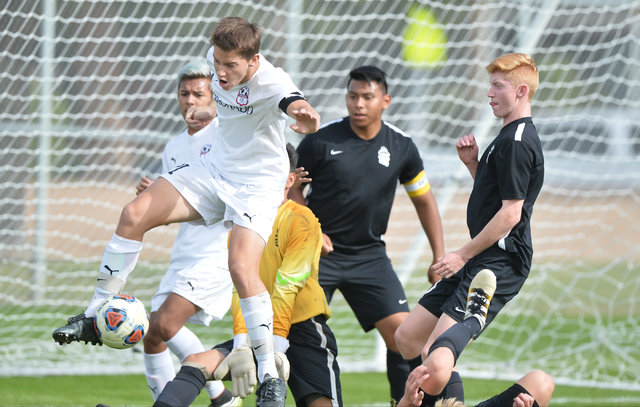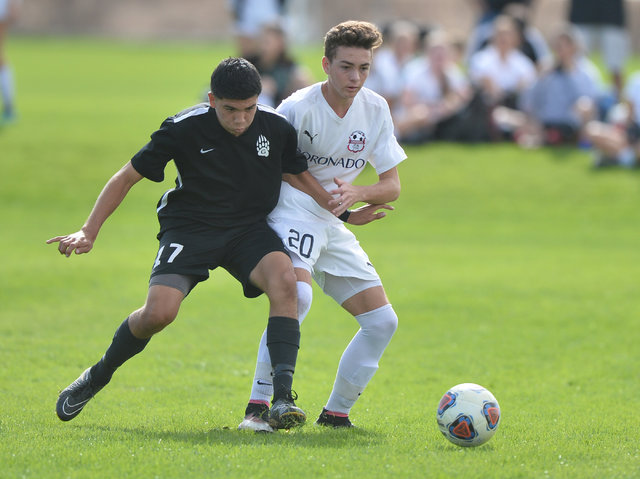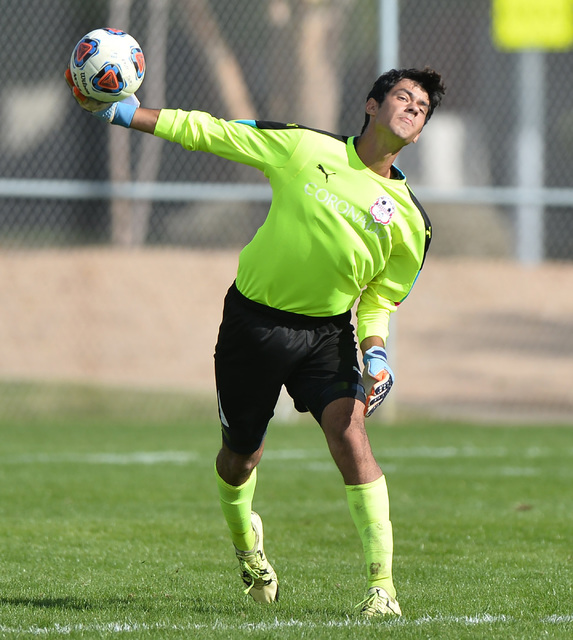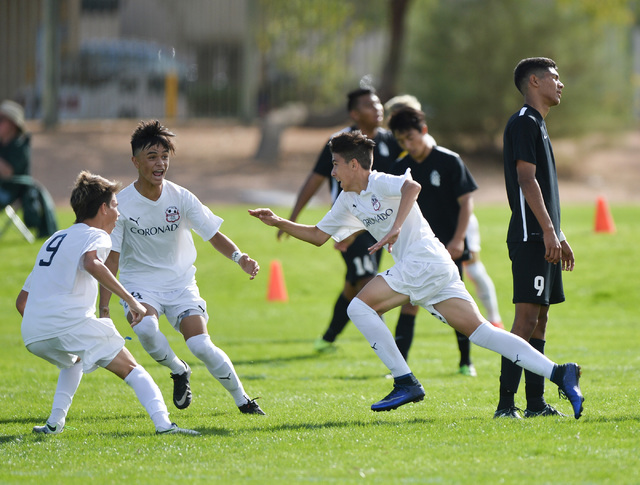 Coronado boys soccer coach Dustin Barton anxiously watched the second half of Saturday's Class 4A state final.
He wore a path in the grass of his technical area and exhorted his team to find a way to score.
And the Cougars had a one-goal lead at the time.
"I was hoping we could hold," Barton said with an air of resignation, "but I knew it wouldn't."
Coronado was unable to generate much offense against a well-organized Galena side, and the Cougars fell victim to two long-range strikes from Francisco Serrano in a 2-1 overtime loss at Bettye Wilson Park.
Serrano scored in the fourth minute of overtime to deny Coronado (18-4-1) its first state title in program history.
"We made history here, so the kids have nothing to be ashamed about," Barton said. "That's the way soccer is. It's a mean game sometimes, especially tournaments like this. It's not like a portfolio of work, it's that one game and you're done."
The Cougars played without second-leading scorer Preston Judd, who received a red card in the semifinal win over Durango, and struggled for large stretches as Galena (21-2-1) dominated possession.
Coronado forward John Lynam was rendered ineffective for much of the first half until a moment of brilliance in the 35th minute. Lynam beat a defender down the left wing, and Alfredo Diaz headed home the cross after being denied on a similar opportunity from point-blank range minutes earlier.
Lynam nearly made it 2-0 early in the second half when he was 1-on-1 with Galena goalkeeper Francisco Cazares, but his shot slid wide and the Cougars rarely threatened the rest of the way.
"We didn't get enough on our side," Barton said. "The second half, we just didn't get any chances. They just cut it off every time. That's why we had build and possess, try to find some other areas to penetrate, and we couldn't find it."
Serrano tied the game in the 58th minute when his blast from 35 yards out swerved into the corner of the net, and Coronado goalkeeper Harrison Skinner made a huge save five minutes later on Rodrigo Contreras' side volley.
In the overtime, Serrano dispossessed a Coronado defender in the midfield, took two touches and hit a rocket into the top-right corner for the winner.
"They hit a shot like that, there's nothing you can do. Great shots, great goals," Barton said. "Soccer is a crazy game. You never know what can happen. We had to make some adjustments, and we struggled a bit. That's just the way it is."
Box score: