After broken kneecap, Jose Lopez leads Spring Valley to state tournament
November 10, 2016 - 8:29 pm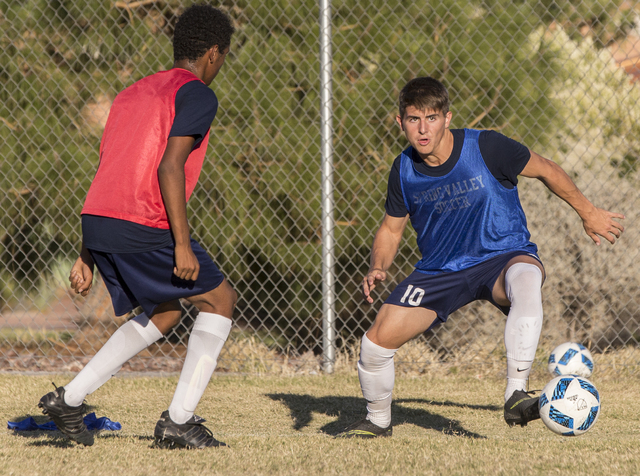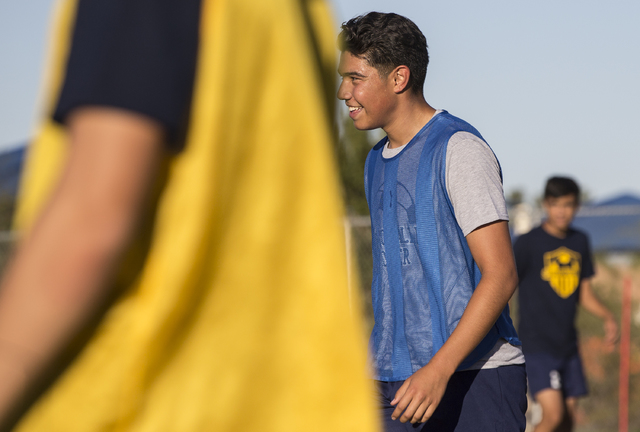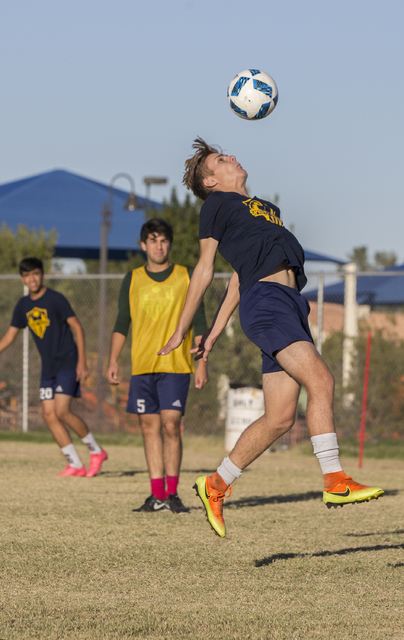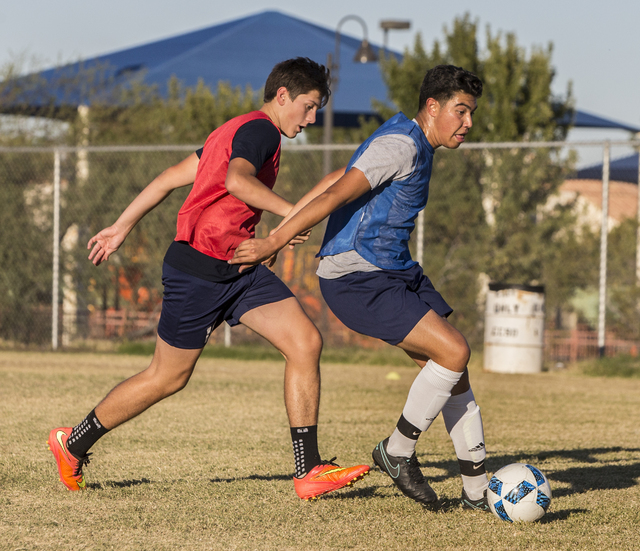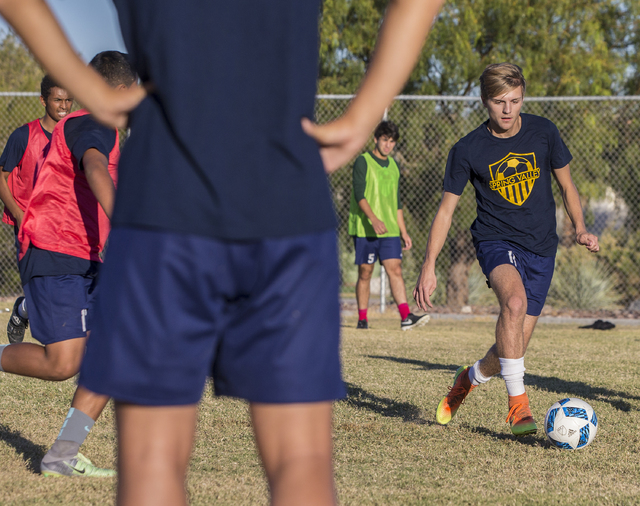 When Jose Lopez called coach James Tippett with the news in July, Tippett thought the season was over before it began.
Lopez, a two-year captain for Spring Valley's boys soccer team who led it in goals the previous season, had gotten into a car accident and broken his kneecap. He probably was done for the season.
"When I found out that he had a broken kneecap, I immediately (thought) there's no way he's going to play this year," Tippett said.
But he did. Lopez worked through physical training and therapy, strengthening his knee so well he came back Sept. 30 against Desert Oasis, halfway through the season. He is second on the team in goals and a major reason the Grizzlies will play Galena in the Class 4A state semifinals at 4 p.m. Friday at Bettye Wilson Park.
"I was dying to come back," Lopez said. "I wanted to come back before I was cleared, but my coach and my parents didn't let me."
Entering the season, Spring Valley would have been an underdog to advance this far even had Lopez been healthy. The Grizzlies moved up from Division I-A this season and went 7-7-4 in the regular season, good for third place in the Southwest League and a spot in the Sunset Region tournament.
Then a funny thing happened in the region tournament. Spring Valley demolished Palo Verde 5-2. Then after Bishop Gorman, the league champion, was upset by Shadow Ridge, the Grizzlies took down the Mustangs.
Suddenly they found themselves in the region title game and posted a 2-1 victory over Durango, a team that had beaten them twice this season. Spring Valley, which had never won more than one playoff game in its history, was the region champion.
"That was our goal as seniors in the beginning of the season, just win a playoff game," senior captain David Van Hoose said. "Then we won a playoff game, then we won the next one, and then we won the next one, and now the deal is why not us, why not now?"
A team that had never even made a region title game is now two wins from a state championship. To get there, it will have to get through Galena, the Northern Region champion, and the winner of Durango and Coronado.
It will be a long shot for Spring Valley, but it's a different team with Lopez. Without him, the Grizzlies were 2-5-3. With him, they are 8-2-1.
"First game, he scored a goal," Tippett said. "He played 10 minutes and scored a goal. Second game, he scored two goals. He's basically scored two goals every game since he's been back.
"When he came out onto the field, we were literally a different team. We could do things that we couldn't do before."
One of those things was win a region title. One more could be state.
Contact Justin Emerson at jemerson@reviewjournal.com or 702-387-2944. Follow @J15Emerson on Twitter.