No. 1 Coronado fends off No. 2 Palo Verde in boys soccer— PHOTOS
Updated September 20, 2023 - 10:22 pm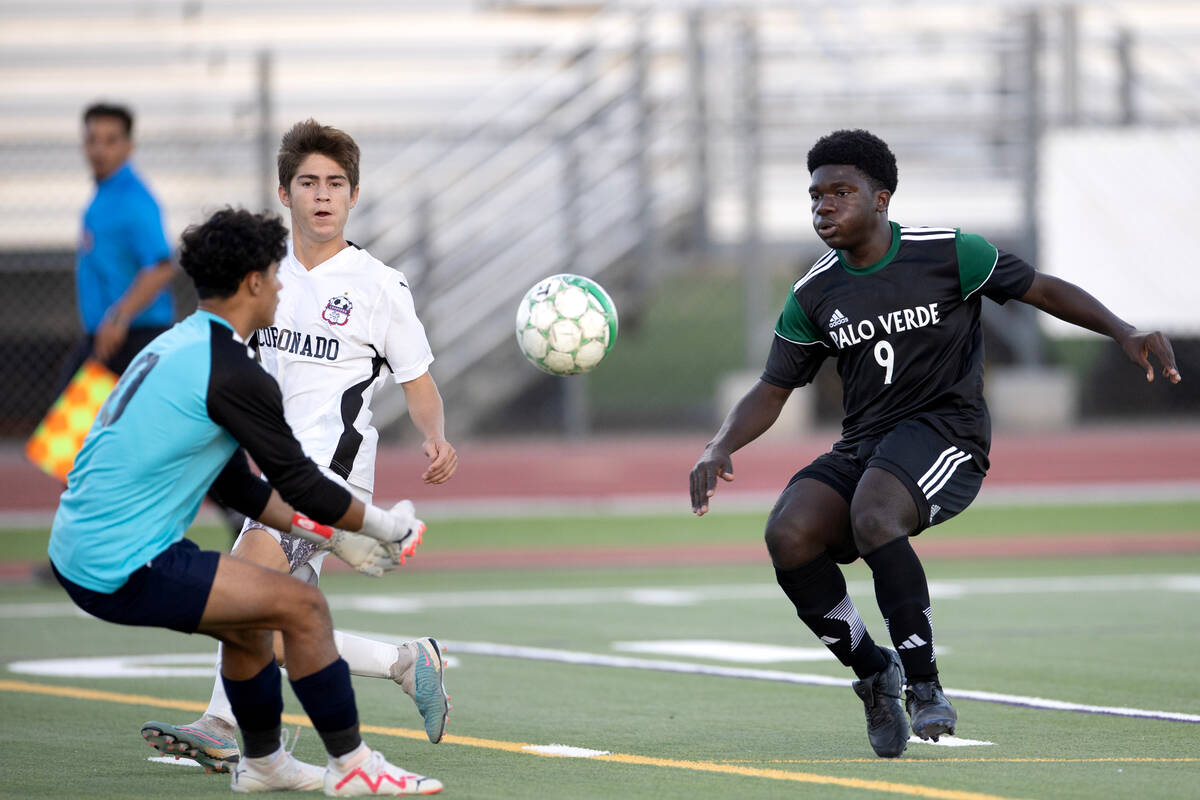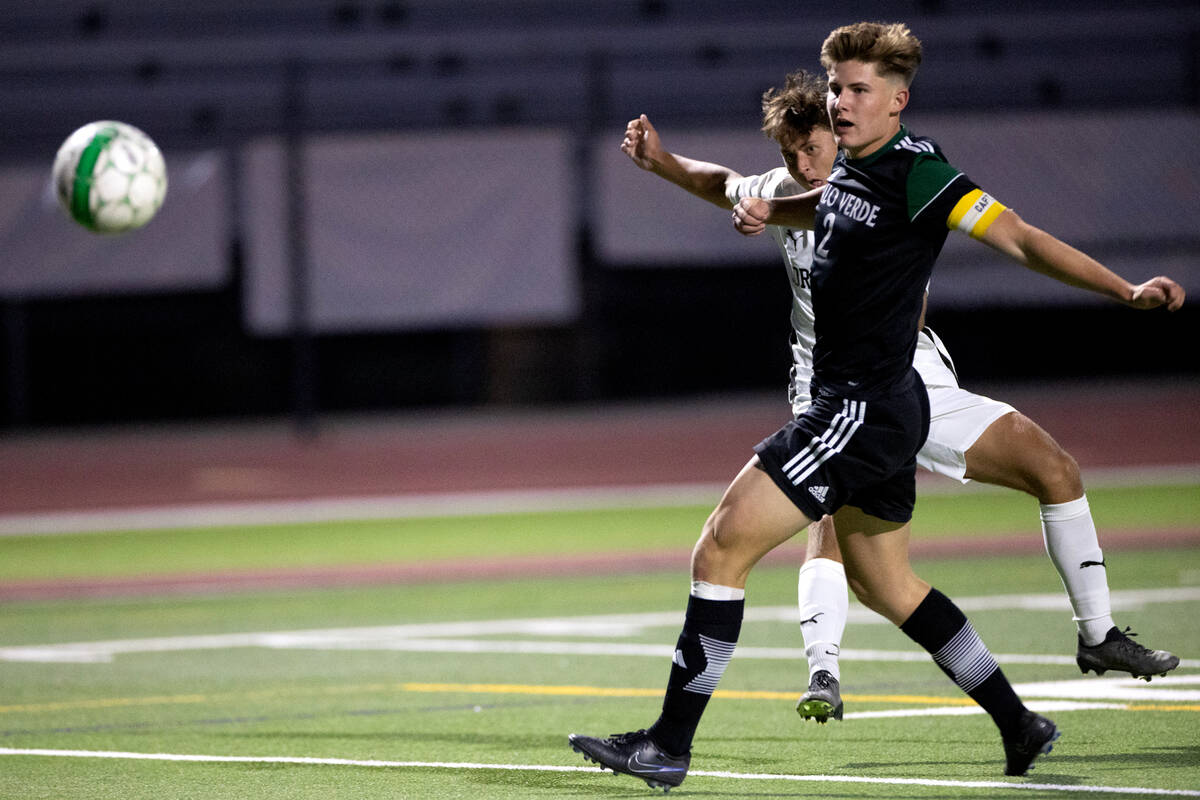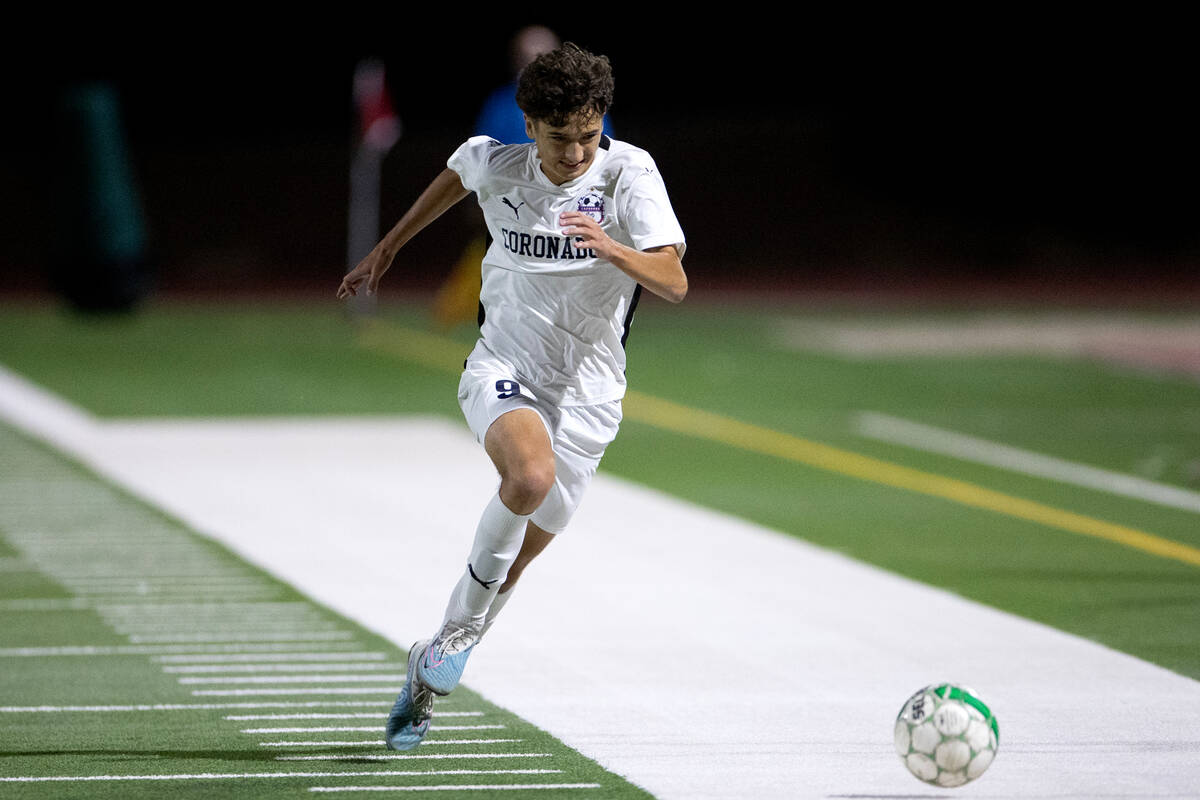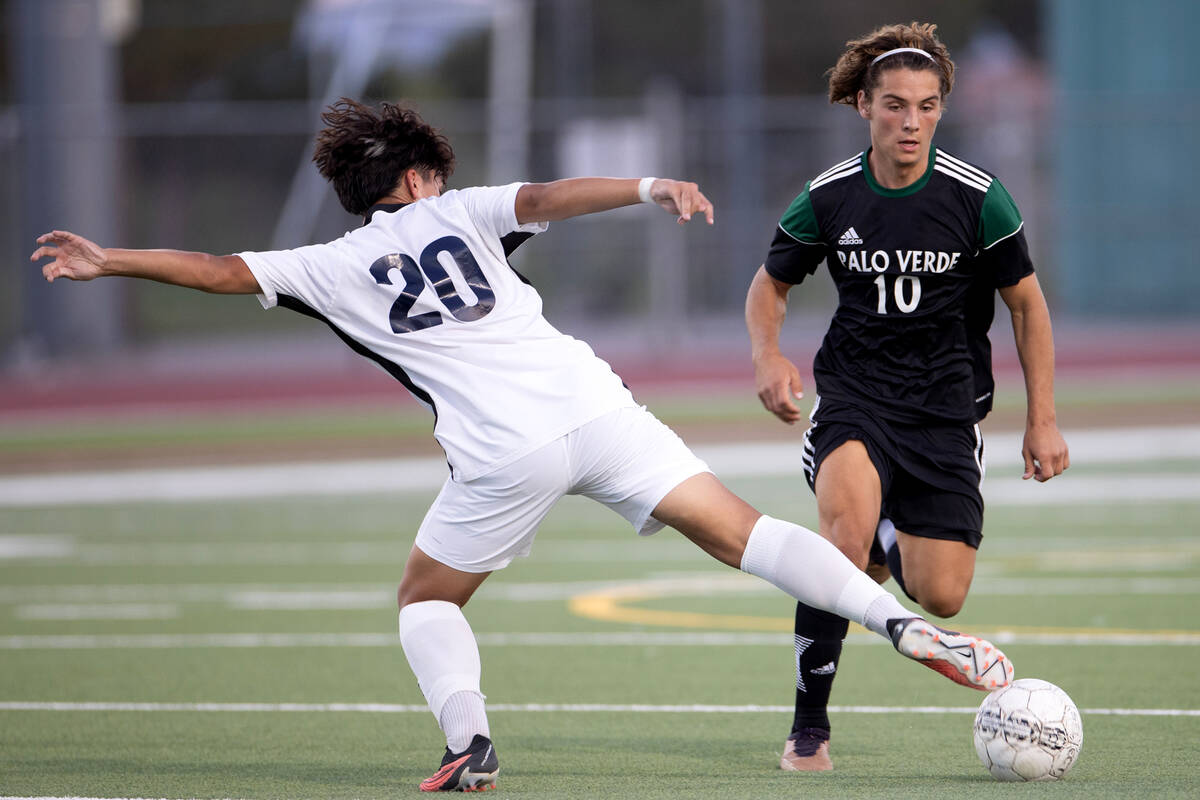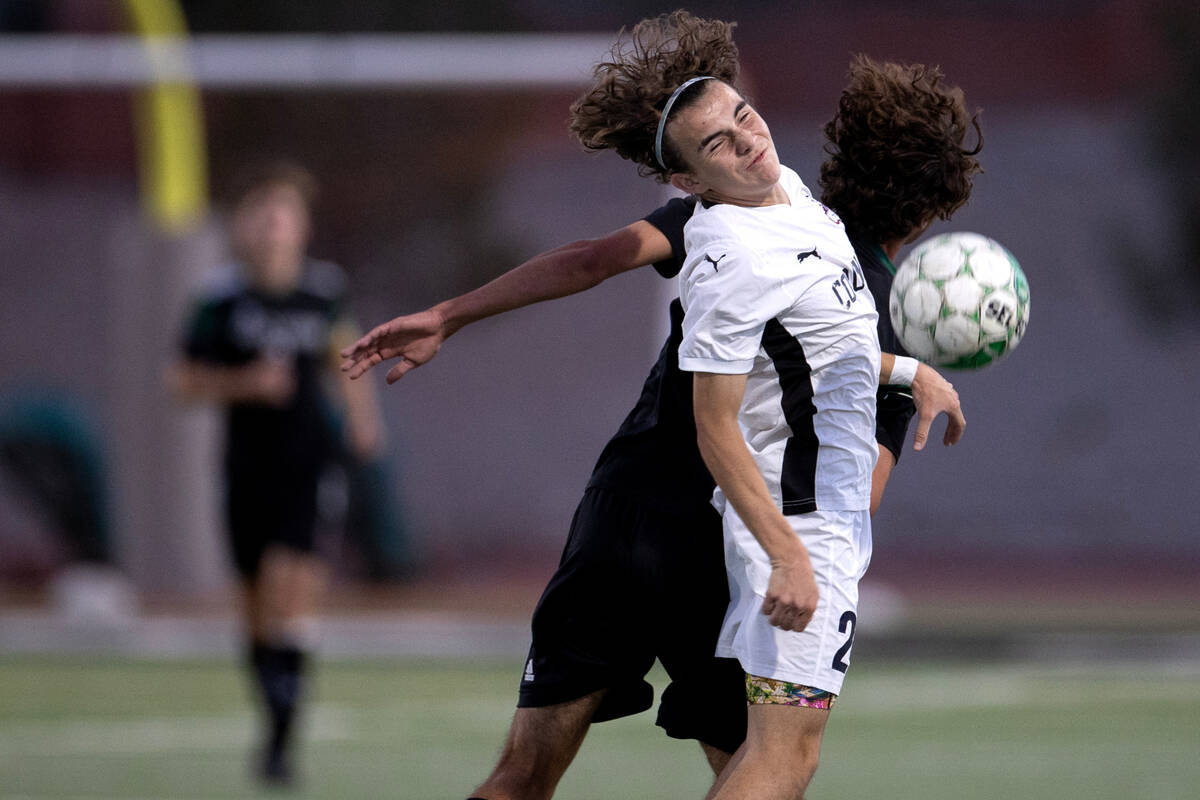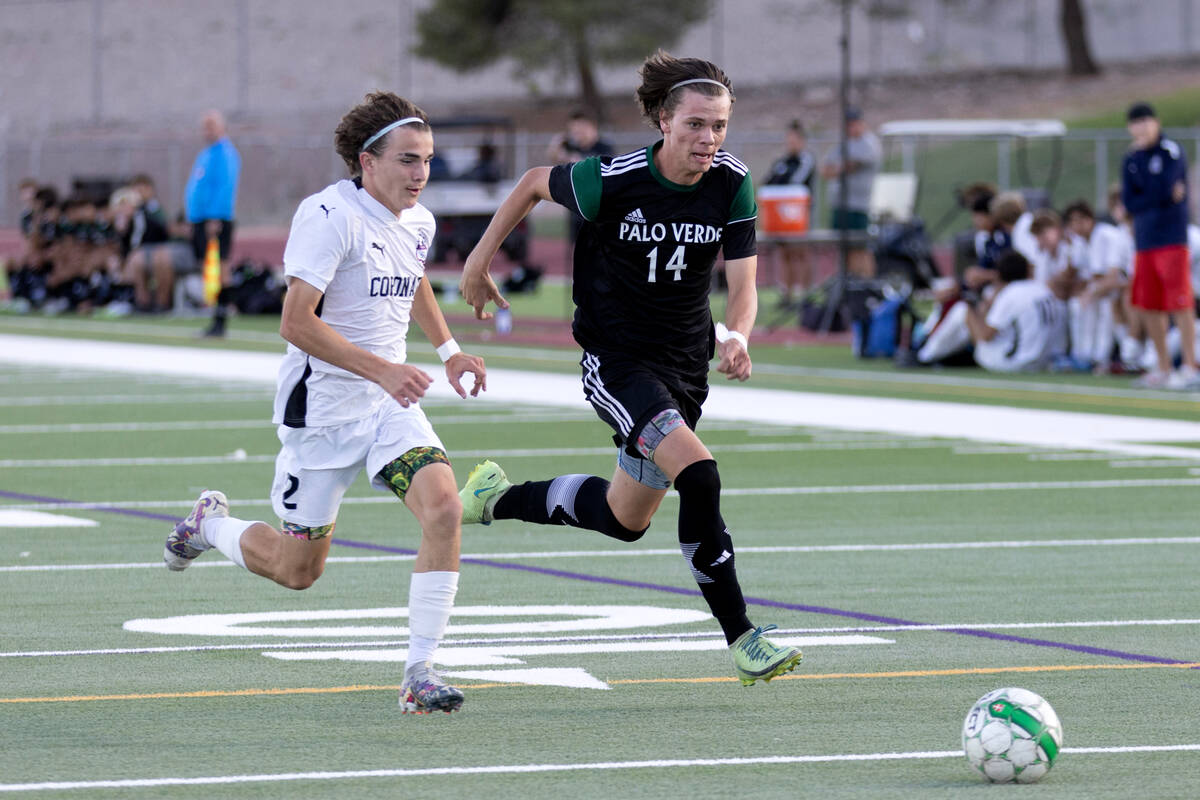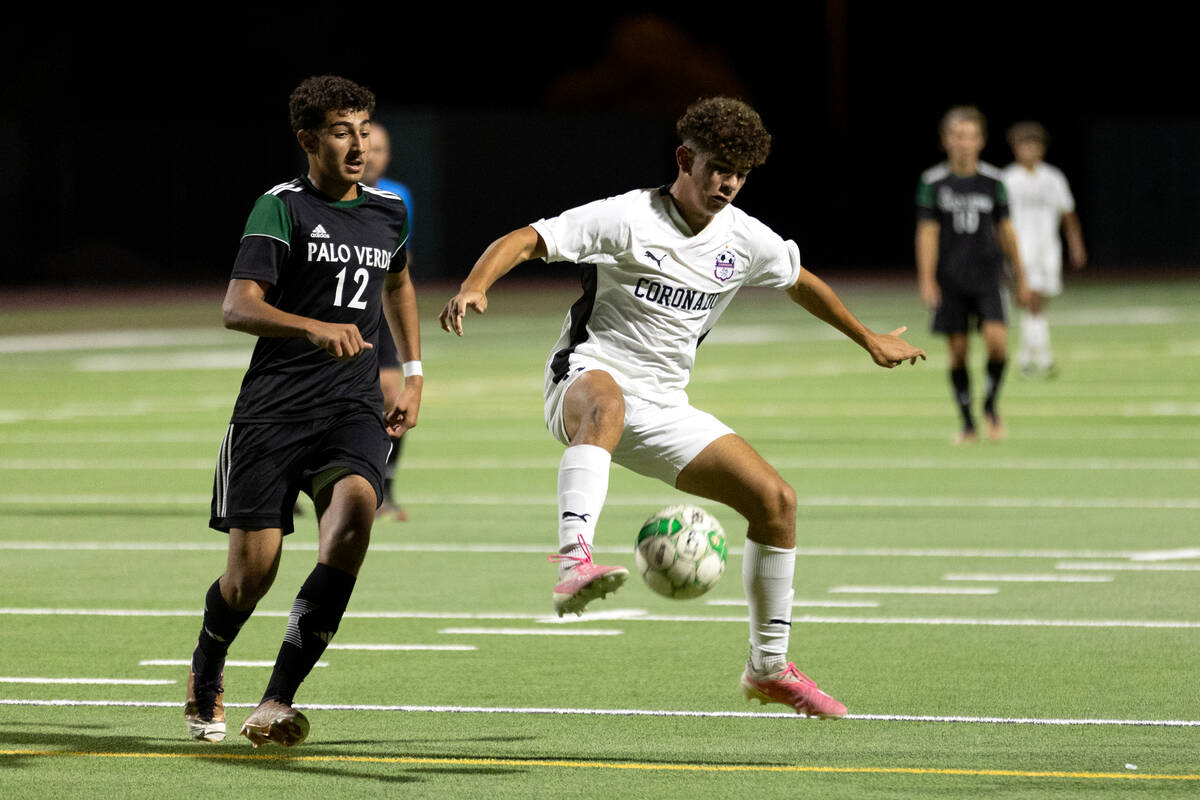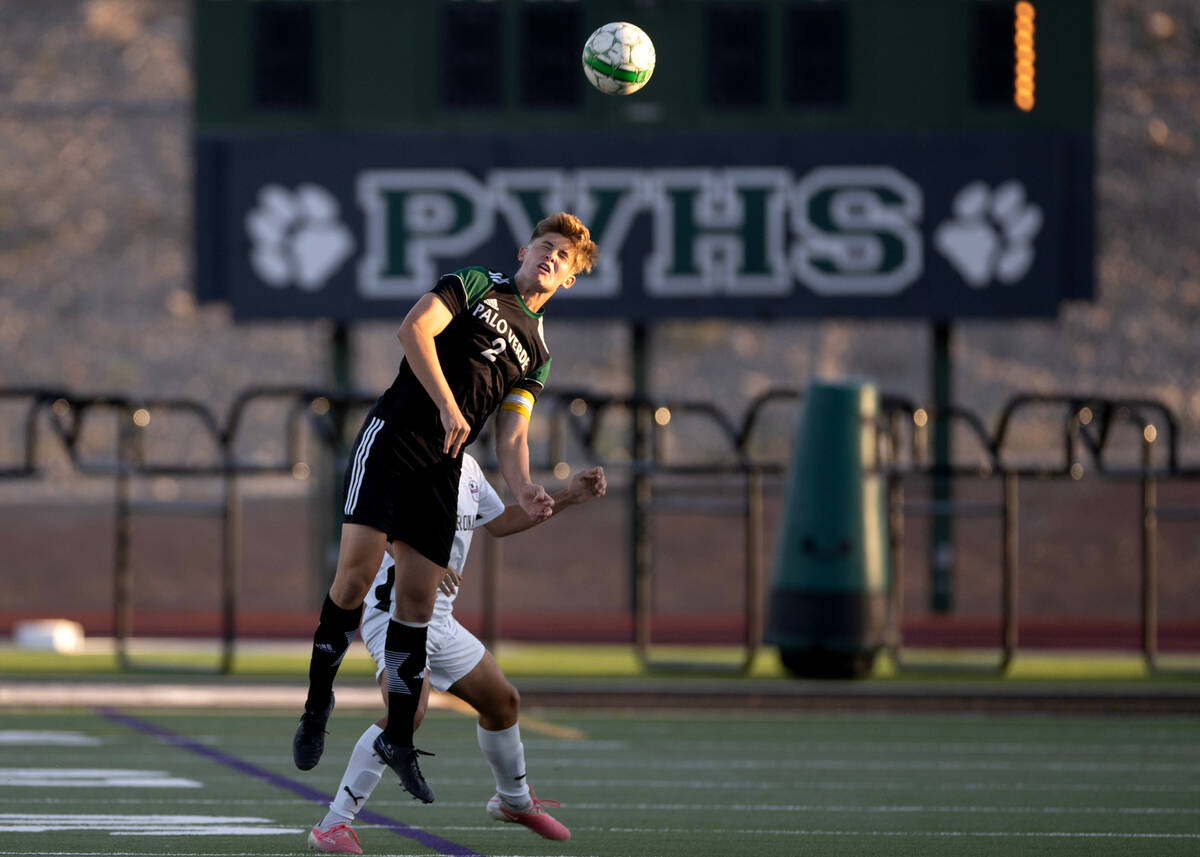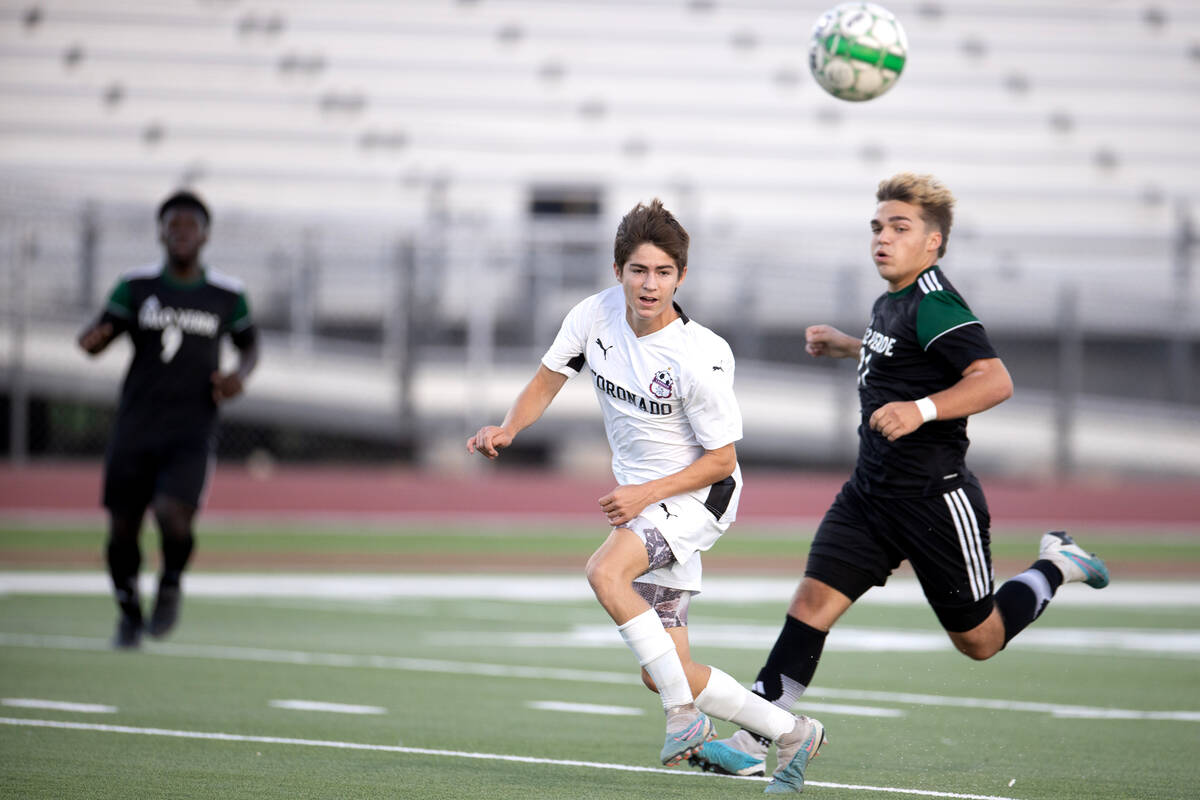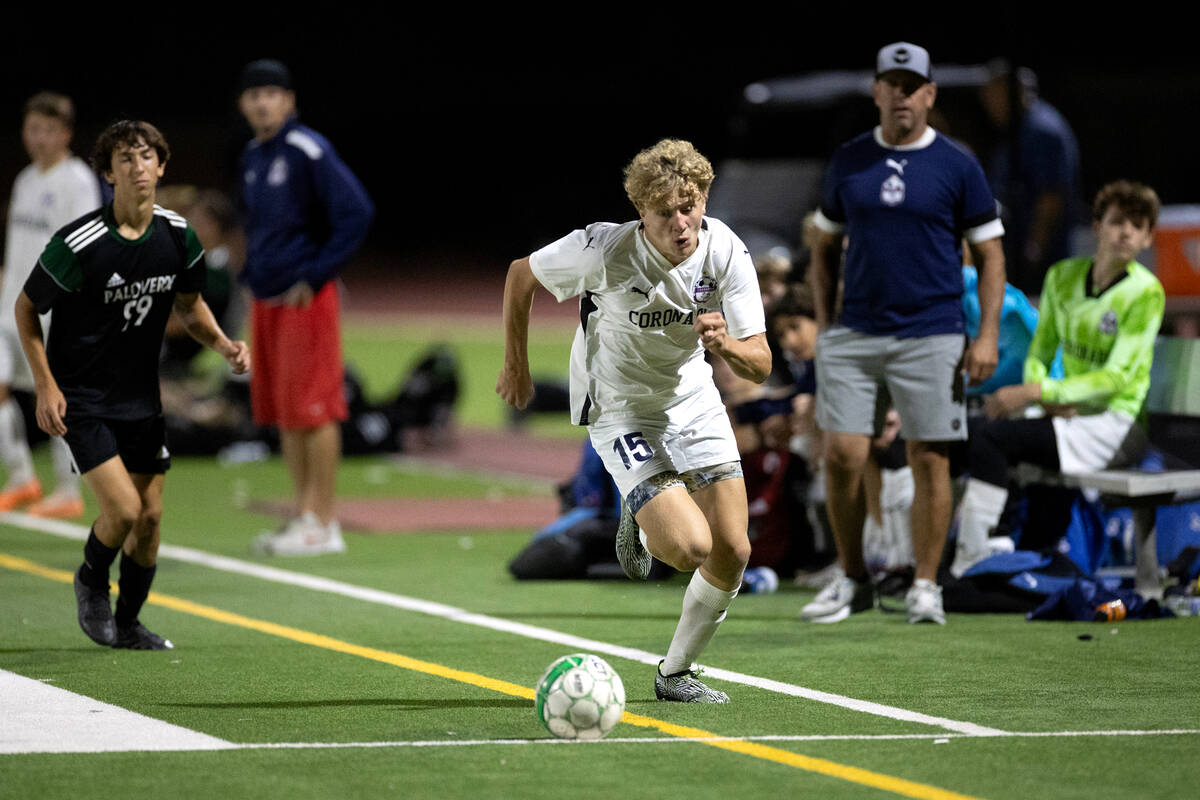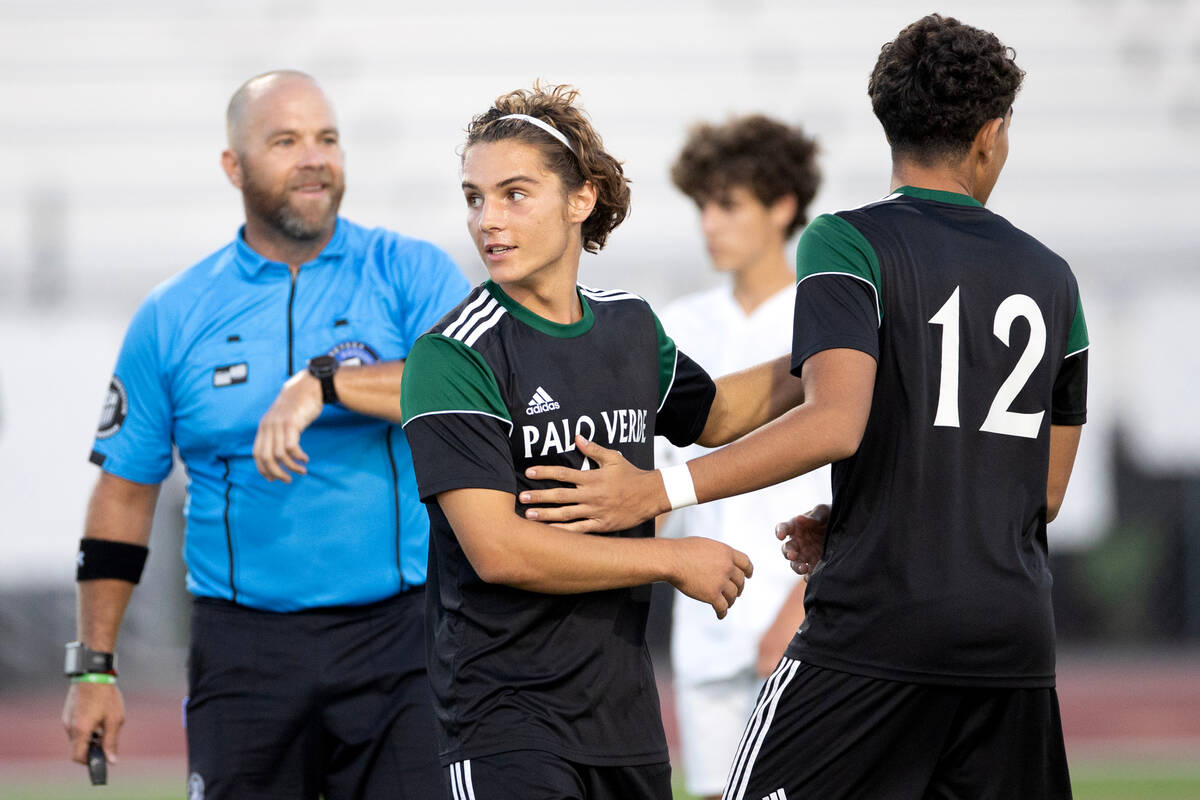 Coronado's boys soccer team attacked early and often at Palo Verde in a meeting between the city's top two Class 5A teams.
The Cougars' first few chances didn't lead to scores, but Dylan Flores made sure they didn't waste all their early opportunities.
Flores scored early in the first half on an assist from Cy Adams, and goalie Logan Pierce made a pair of key stops late as Coronado, No. 1 in the Review-Journal's Class 5A rankings, held on for a 1-0 road win over No. 2 Palo Verde on Wednesday night.
"We're playing for that No. 1 seed. That's what we want," Coronado coach Dustin Barton said. "This is the first year we aren't playing (the Southern Region playoffs) at Bettye Wilson (Park), so we want that home-field advantage throughout the playoffs. It's great to get this win."
Pierce helped anchor Coronado's defensive effort in stoppage time in the second half. Pierce made a leaping save on a Palo Verde corner kick and made a falling save on a loose ball to preserve the win.
"I knew we had to calm the game down, and whenever the ball came back there, I knew it had to be saved," Pierce said. "Out of the net or just wide, we had to get it cleared."
Pierce didn't see much action until midway through the first half, but he and the Cougars (10-1-0, 7-1-0 5A Southern League) stopped every push by Palo Verde (8-3-1, 5-2-1) the rest of the way. The Cougars' defense blocked shots and forced turnovers to keep the Panthers' offense quiet.
"Our seniors are our defense. Everyone else is underclassmen," Barton said. "Our backline being upperclassmen, they're our leaders, and our two captains are back there so they anchor it down."
"(Pierce) doesn't get a lot of action because our defense is back there, so when he does see it, it's good that he's ready," Barton added. "It's the first game he had to make a lot of saves."
Palo Verde goalie Henri Kettner had a pair of saves and stopped a free kick early in the first half. Flores broke through the Panthers' defense, controlled Adams' pass, shot diagonally and scored past a diving Kettner.
Coronado plays at No. 4 Sunrise Mountain at 4:30 p.m. Tuesday, and Palo Verde plays at No. 5 Eldorado at 4:30 p.m. Tuesday.
Contact Alex Wright at awright@reviewjournal.com. Follow @AlexWright1028 on X.