Roundup: Christian Martinez scores twice in Virgin Valley victory
October 22, 2018 - 7:48 pm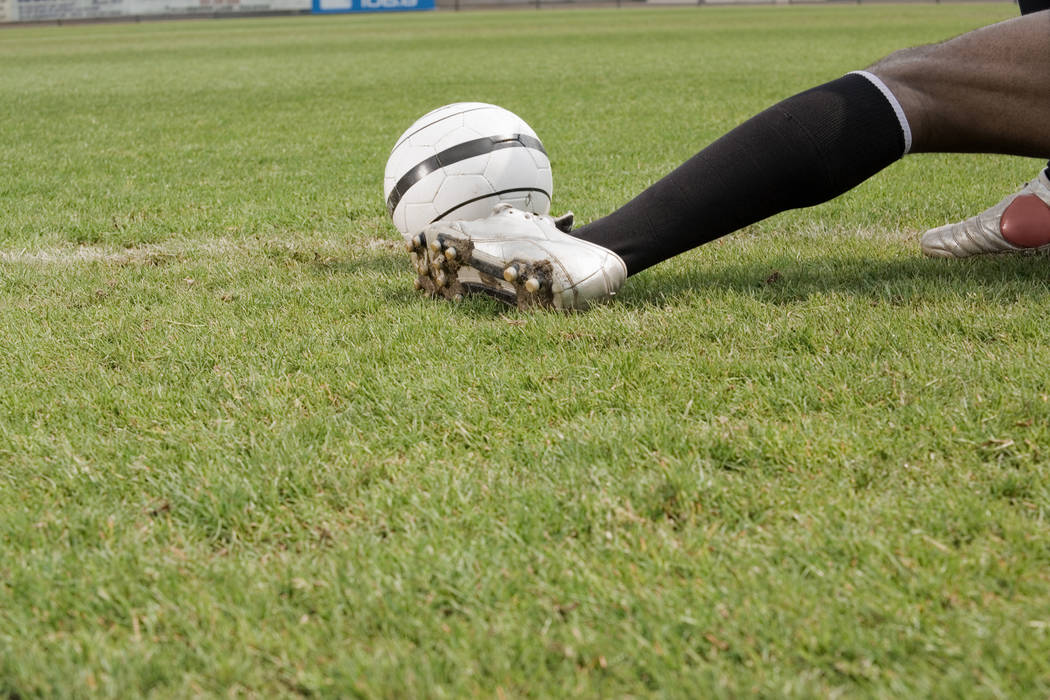 Christian Martinez had two goals Monday to lead Virgin Valley's boys soccer team to a 4-2 road victory over Sky Pointe.
Daxon Toone and Daven Baltazar each added a goal for the Bulldogs.
Steven Obi and Steven Sanchez were the goal scorers for the Eagles.
Sunrise Mountain 6, Boulder City 2 — At Boulder City, Jonzo Jimenez-Vasquez had three goals and two assists to lead the Miners to the win over the Eagles.
Angel Arreola added two goals and an assist, and Luis Luna scored once for Sunrise Mountain.
Valley 10, The Meadows 2 — At Valley, Samuel Milenge had four goals and three assists as the Vikings routed the Mustangs.
Shadrack Milenge added two goals and two assists, and Enock Simeon, Joel Corral, Williams Cruz and Victor Quintanilla each scored once for Valley.
Obinna Ezeanolue scored both goals for The Meadows.
Chaparral 8, Moapa Valley 0 — At Chaparral, Bryan Macias and Tiesen Meider each had two goals as the Cowboys defeated the Pirates.
Hugo Salgado and Alexander Caro-Herrera each had one goal and one assist for Chaparral. Luisangel Fernandez and Carlos Morales each scored once for the Cowboys.
Bruno Curiel made one save in the shutout.
Box scores:
Sunrise Mountain 6, Boulder City 2