Roundup: Jimi Villasenor's last-minute goal lifts Cimarron over Chaparral
September 15, 2017 - 9:41 pm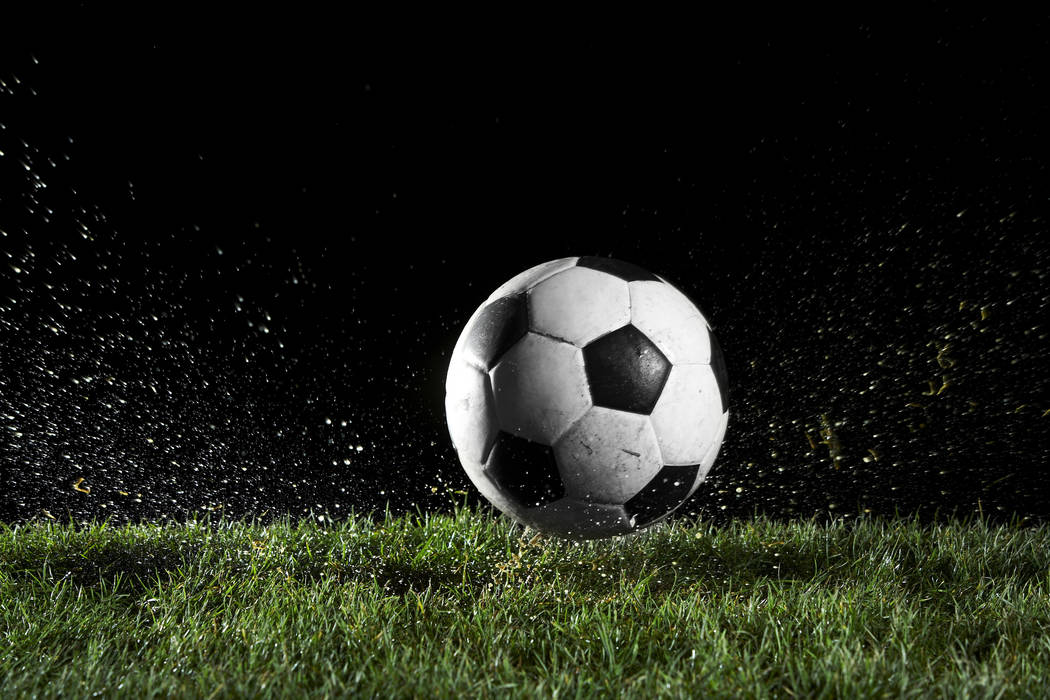 Jimi Villasenor scored with one minute remaining to break the tie and give Cimarron-Memorial's boys soccer team a 2-1 win at Chaparral on Friday afternoon.
George Balcazar also scored for the Spartans, who led 1-0 at halftime.
Alexander Caro scored for Chaparral.
Valley 3, Desert Pines 0 — At Valley, Anthony Navarro-Marquez had one goal and one assist in the Vikings' win over the Jaguars.
Antonio Aguilera and Jesse Mako each added a goal for Valley, which scored all three of its goals in the second half.
David Ramirez recorded the shutout with 17 saves.
Coronado 6, Arbor View 3 — At Coronado, John Lynam scored four goals to power the Cougars past the Aggies.
Brock Rideout and Matthew Kale each added a goal for Coronado, which led 5-0 at halftime.
Cameron Kornock and Francisco Milans scored for Arbor View.
Virgin Valley 1, Cheyenne 0 — At Mesquite, Miguel Escobedo's second-half goal led the Bulldogs past the Desert Shields.
Hayden Johnson had four saves in the shutout for Virgin Valley.
Adelson School 9, Coral Academy 1 — At Adelson School, Dylan Soresman had four goals and an assist as the Lions rolled by the Falcons.
Alex Sefia scored twice for the Lions, and Ben Elharrar and Liddor Bega each supplied a goal and an assist. Tomer Blit also scored for Adelson School.
Anas Elboury scored Coral Academy's goal.
Equipo Academy 6, The Meadows 1 — At The Meadows, the Mustangs fell to the Yeti.
Obinna Ezeanolue scored the lone goal for The Meadows.
Box scores:
Adelson School 9, Coral Academy 1
Cimarron-Memorial 2, Chaparral 1