Roundup: Samuel Goodlow's hat trick keys SLAM Academy comeback
September 21, 2017 - 9:20 pm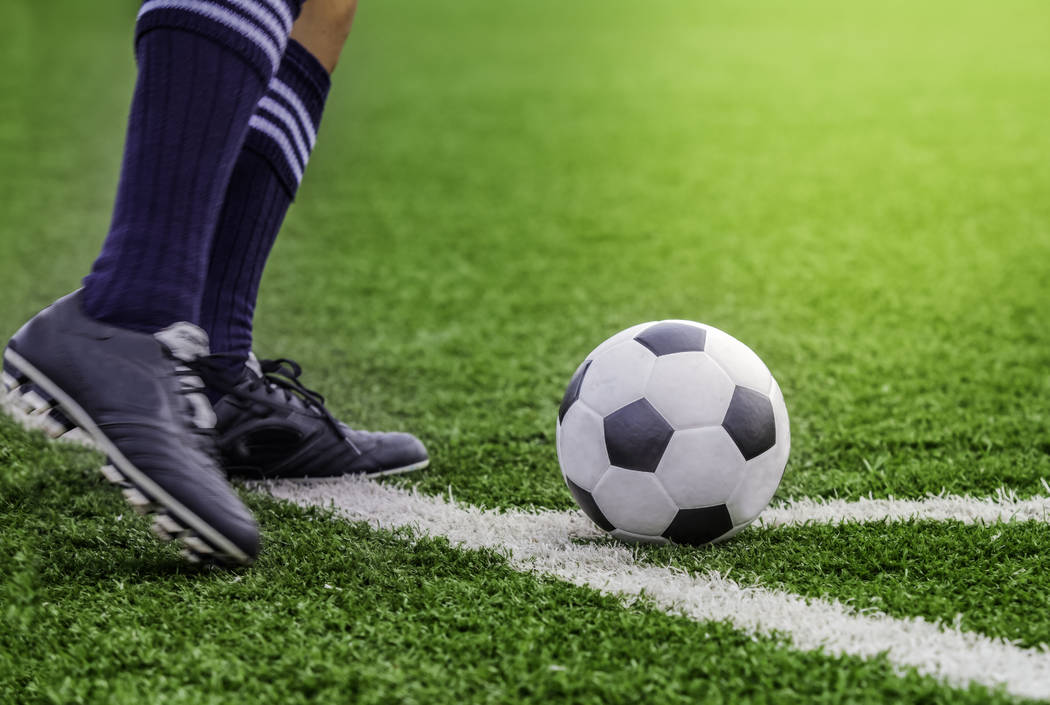 Samuel Goodlow scored three goals on Thursday as the SLAM Academy boys soccer team rallied for a 4-3 road win over Somerset-Sky Pointe.
Ezra Velasquez added a goal for the Bulls, who trailed 2-0 at the half.
Don Jean-Francois had two goals and an assist to lead the Eagles. Ivan Romo added a goal and an assist for Somerset-Sky Pointe.
Coral Academy 3, The Meadows 0 — Kevin Espinoza scored twice to lead the Falcons over the Mustangs.
Justice Terlaje added a goal, and Chad Nacua had the shutout.
Box scores:
Coral Academy 3, The Meadows 0
SLAM Academy 4, Somerset-Sky Pointe 3