3A GIRLS SOCCER: Ellyson Reynada scores in double OT to send Western to state title game
November 11, 2016 - 10:15 pm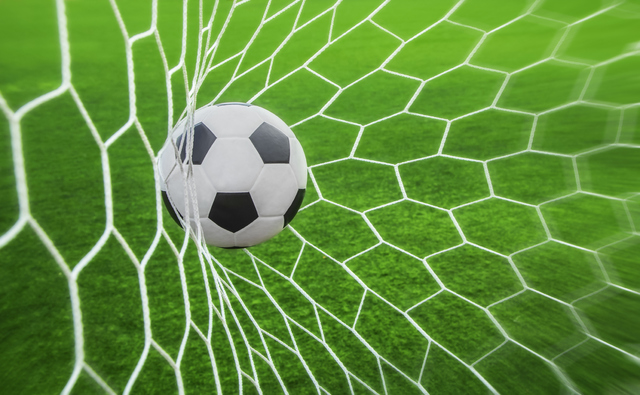 It's not quite midnight for girls soccer's Cinderella.
Western, which entered the season having never even been to a regional, will play for the Class 3A state championship. Senior Ellyson Reynada made sure of that Friday when her breakaway goal in the second overtime gave the Warriors a 2-1 win over South Tahoe in a semifinal game at Bettye Wilson Park.
"You couldn't write it any other way that she would be the one to score the game-winning goal for us to go the finals," Western coach Shoichi Sato said. "We have to finish it with the glass slipper on."
With 10 minutes left in the first half, Reynada was hit and hurt her back. The injury had her down on the sidelines during most of halftime.
Reynada returned in the second half, and after she sent an open look over the goal, Reynada dished to senior Katherine Realegeno a minute later for Western's first goal.
In the first overtime Reynada got tangled up with a South Tahoe defender and went down again. Then three minutes into the second overtime, freshman Devany Marroquin saw Reynada streaking and gave her a perfect feed between Vikings defenders.
Then, Reynada did what she had done 37 previous times this season: scored. This time, it sent the Warriors (17-5-2) to the first state title game in school history.
"This is a dream," Reynada said.
It wasn't that long before things were looking like a nightmare for Western. In the 58th minute, South Tahoe junior Annie Brejc collected an outlet pass, drove down the field and slipped it past Western goalkkeeper Alejandra Alvarez-Torres for the game's first goal.
The Vikings' 1-0 lead stood for all of six minutes before Realegeno tied it at 1.
Things got tight late in regulation. In the 75th minute, Brejc sent a free kick from 10 yards outside the box into the Western wall. In the 80th minute, South Tahoe's Samantha Frates drilled the crossbar.
Western faces Truckee (21-1) for the title at noon on Saturday.
"It's more like a nervous excitement," Marroquin said. "It's our first time, we're making history and wherever we stop, we're making history."
Truckee 2, Tech 1 — The Wolverines used two first-half goals to hold off the Roadrunners in the other semifinal.
Ava Seelenfreund scored in the 15th minute to give Truckee the early lead and the momentum. Ten minutes later it was Zareli Villa firing it past Tech goalkeeper Chloe Dody. Olivia Vigano assisted on both goals.
"I scoured the internet for anything I could find about Tech, but our philosophy is just do what we do — move the ball around fast, win the ball and keep it," Truckee coach Kyle Kelly said. "If we don't have to go full pace, we'd like to keep it easy, conserve ourselves and play simple. Tech played really well, but they didn't force us into many frantic balls."
Instead, Truckee was able to maintain possession and keep the pressure on Dody. The Wolverines outshot Tech 25-7 in the game, with 15 of them on goal. Dody made 12 saves.
Tech (14-5-3) cut the lead in half when Veronica Gonzalez's free kick from 20 yards out just made it over Truckee goalie Elena Orozco's hands into the upper left-hand corner.
"I was very nervous at that point, every time they got the ball, but at the end of the day I knew my defense wasn't going to allow too much danger back there," Orozco said. "It was tough, but I was confident and I'm always very confident in my defenders."
Box score: