GIRLS SOCCER: Isabella Gutierrez's second-half goal helps Faith Lutheran tie Centennial
September 15, 2016 - 9:21 pm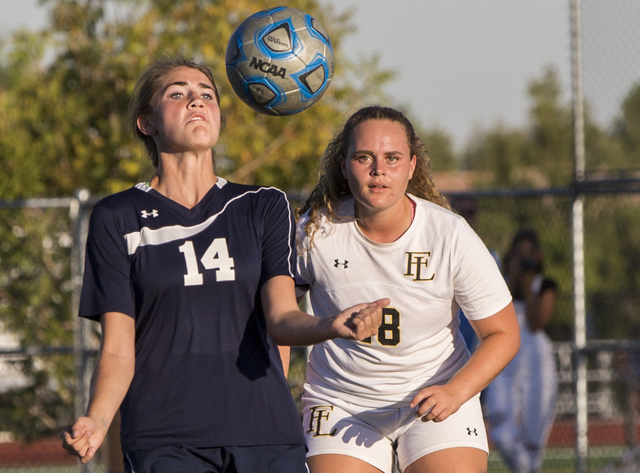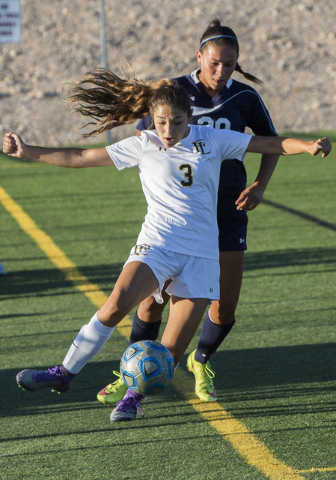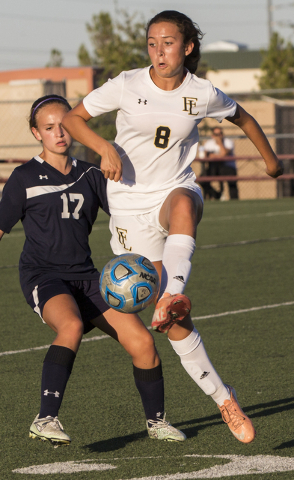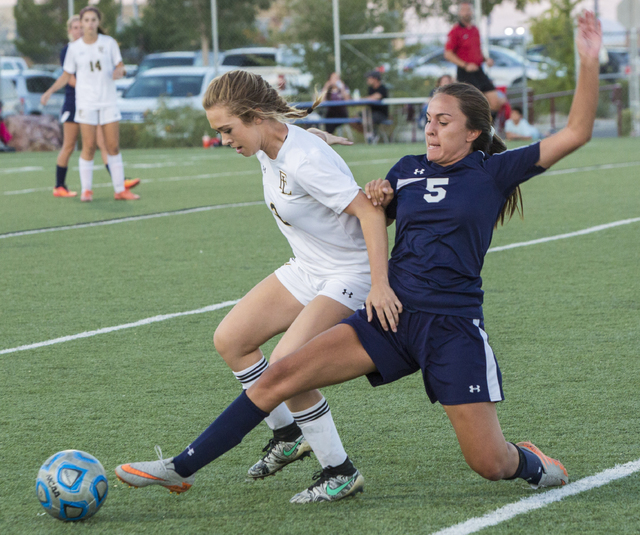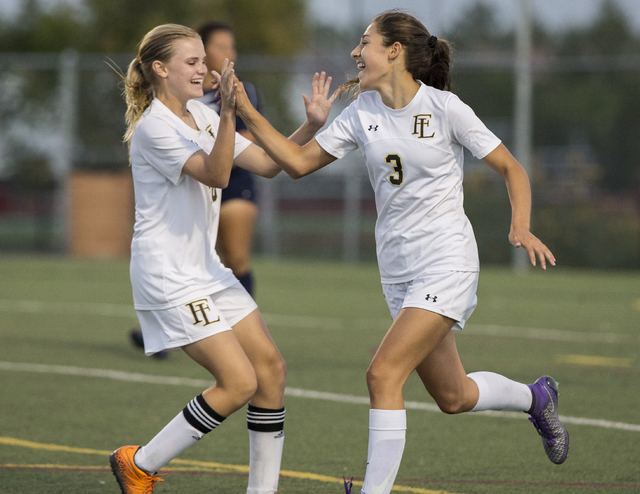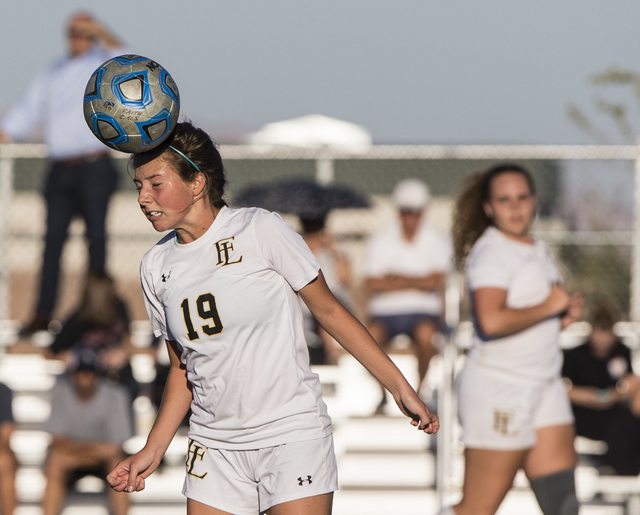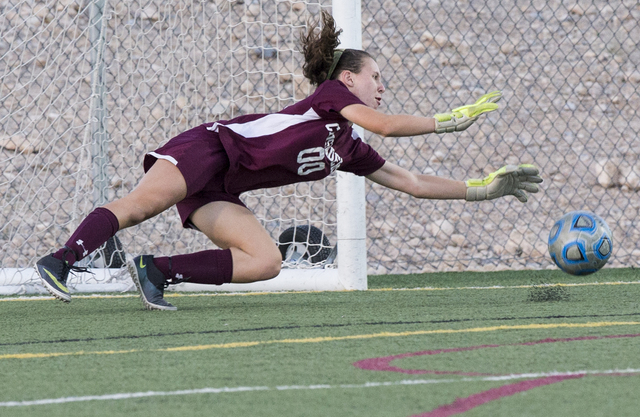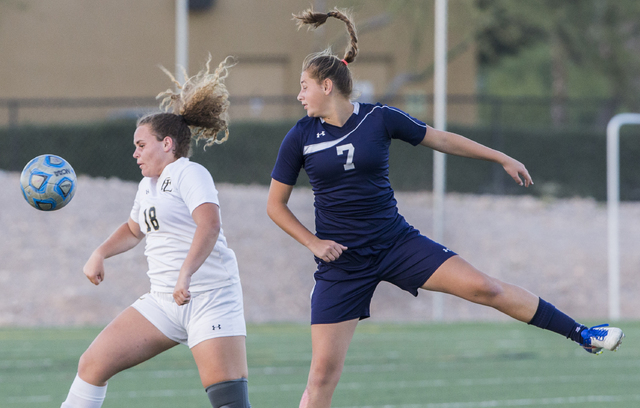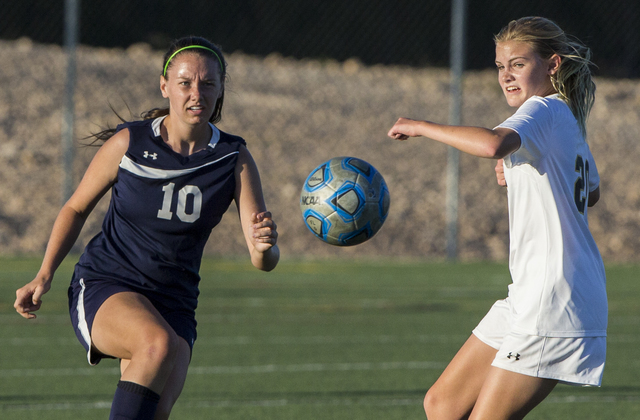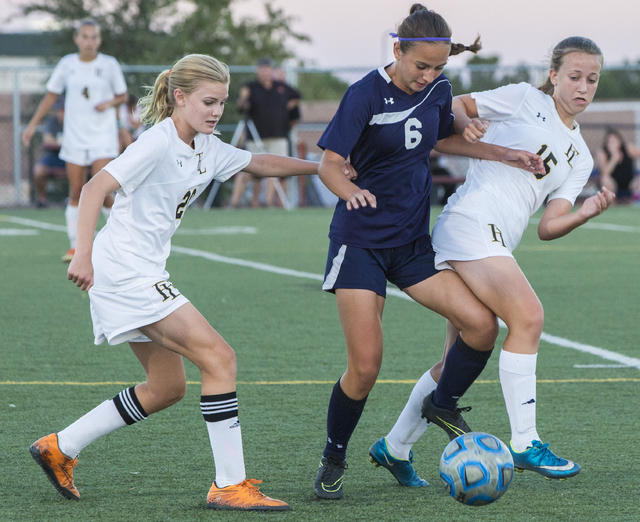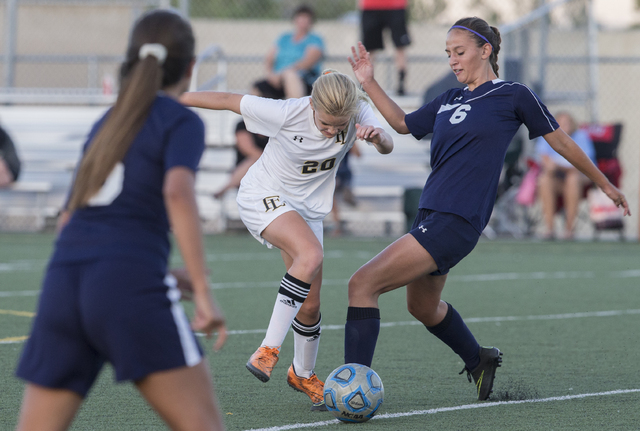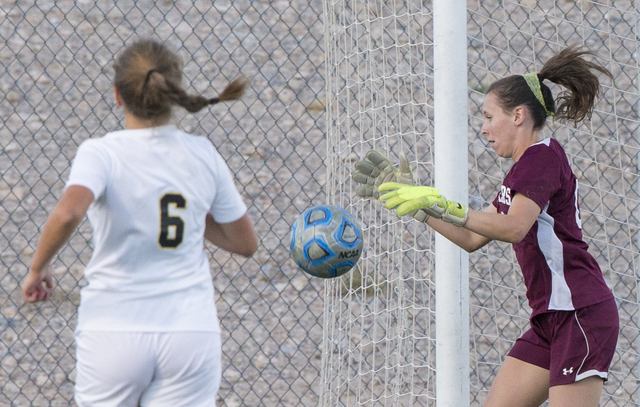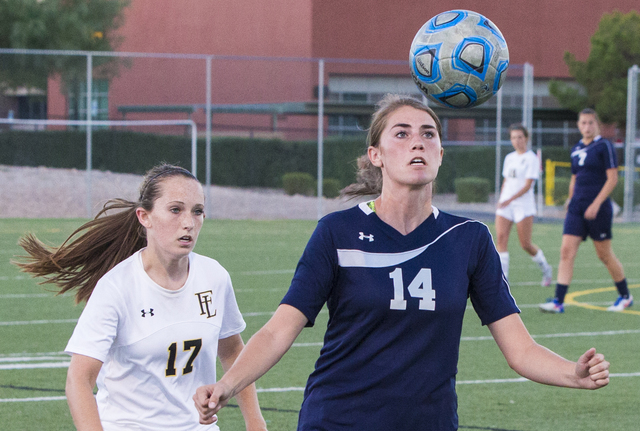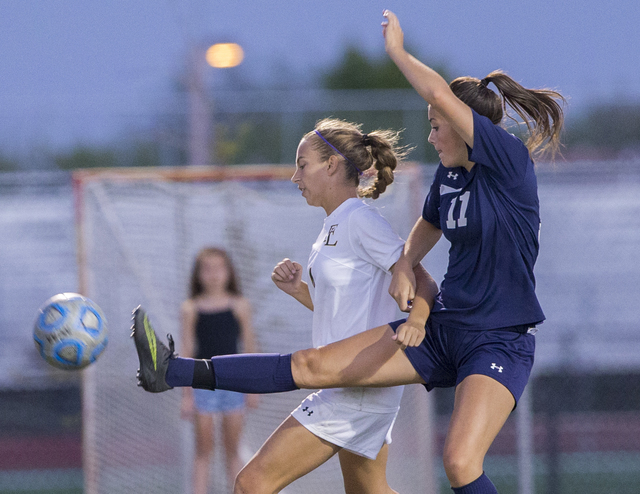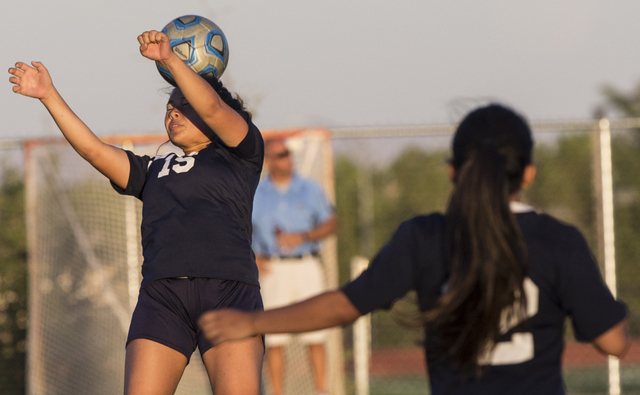 Faith Lutheran girls soccer coach Steve Morrill has always scheduled games against some of the biggest schools in the state.
But after the Crusaders' dominance in Class 3A that culminated with the 2015 state championship, tougher competition is no longer a choice. It's mandatory.
And Faith Lutheran is proving that it belongs.
The Crusaders — now in their first season as a member of Class 4A, the state's biggest class — played visiting Centennial to a 2-2 tie on Thursday evening in a Northwest League match.
Faith Lutheran trailed 2-1 midway through the second half, but Crusaders freshman forward Isabella Gutierrez corralled a loose ball and buried the game-tying goal from point-blank range with about 14 minutes left to play.
"I've always scheduled the top division schools," Morrill said. "I love the mentality that we're going to schedule the best. Now it's helped us. … I think it's prepared us for this next step for 4A."
Of course, there was an initial adjustment period, and the Crusaders (4-5-2, 0-0-1 Northwest) had their share of struggles against some rigorous competition earlier in the season.
But Faith Lutheran certainly looked prepared for Centennial (7-1-1, 1-0-1) on Thursday night.
Maggie Shuirman gave the Crusaders a 1-0 lead six minutes into the game after beating a defender and converting from the left wing. Faith Lutheran controlled the ball for much of the half and kept Bulldogs star forward Marcella Brooks at bay.
Morrill said he made sure his players were aware of Centennial's top offensive threats but did not game plan specifically around Brooks, who is among the area leaders with 12 goals.
The Bulldogs' offense woke up in the second half, though, and McKenna Stratton converted a turnover into a goal nine minutes into the second half. Molly Rosas scored the go-ahead goal about 15 minutes later, setting the stage for Gutierrez's equalizer a minute later.
Late opportunities went awry for both teams.
"We had plenty of scoring chances," Centennial coach Kristina Kasten said. "Unfortunately, we didn't have it on our side today where we could put it in the back of the net."
Faith Lutheran goalkeeper Beka Lescenski and Centennial keeper Addison Riddle were both active throughout the entire game, and each finished with a handful of impressive saves.
"I thought it was pretty back and forth," Morrill said. "They controlled the middle for parts of the game. We controlled the middle … a couple bounces one way or another it goes their way or our way."
Lescenski said the Crusaders are going to celebrate the positives and added that they're doing a good job assimilating to the higher class and the more difficult schedule.
"I think a lot of people expected us to do less than we're doing," Lescenski said, "but we're coming out really strong.
"We have really focused on coming out and being strong, being courageous no matter who we're facing and no matter who the opponent is."
Box score:
Centennial 2, Faith Lutheran 2