Grizzlies savor crack at state tournament
November 12, 2015 - 9:58 pm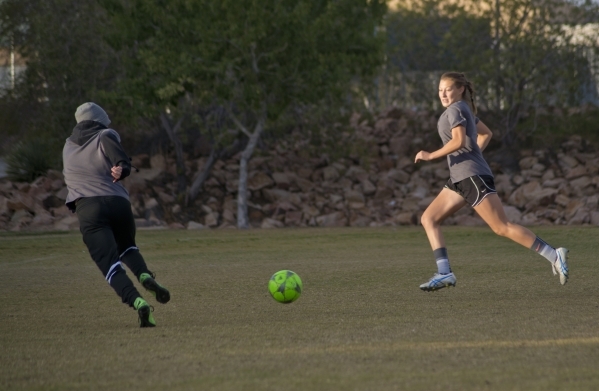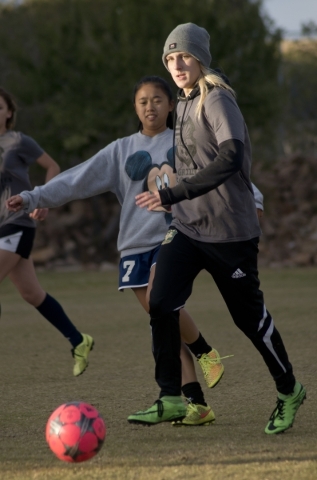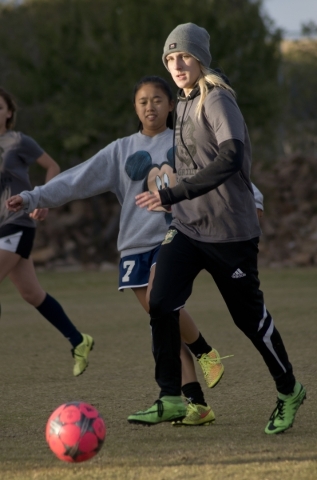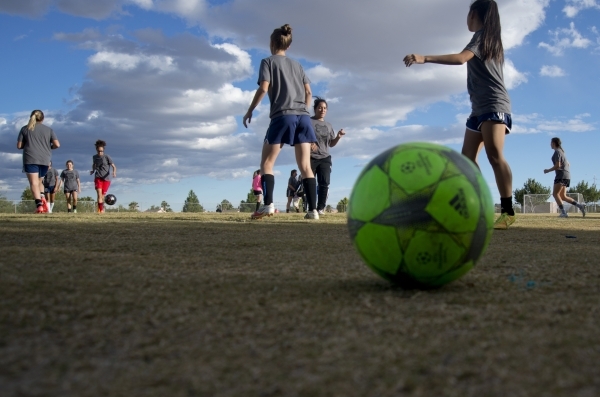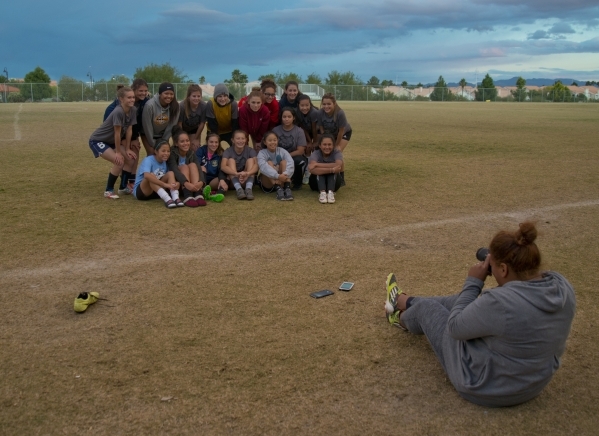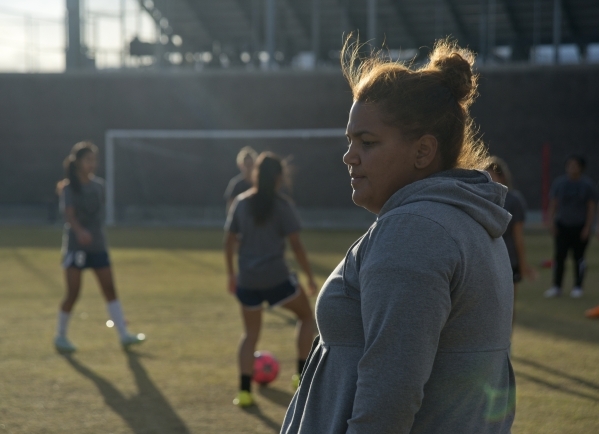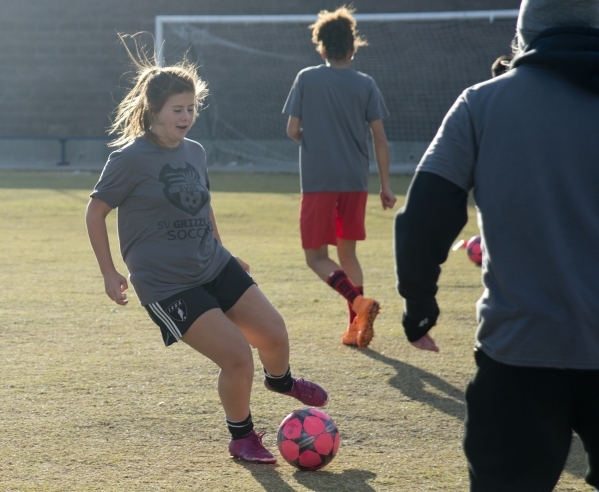 It's easy for the three seniors on Spring Valley's girls soccer team to look back now and laugh a little.
As freshmen, Sahana Bojorquez, Samantha Meyers and Whitney Robison won just one match.
None of them expected ever being able to play in a state tournament in their careers.
Yet, that's exactly what the Grizzlies will do for the first time in the program's history. Spring Valley (12-4-3) will face host South Tahoe (14-2-4) in a Division I-A state semifinal at 4 p.m. Friday.
Faith Lutheran (18-6-3) and Truckee (16-6-1) meet in the other semifinal at noon Friday, with the two winners squaring off for the state championship at 10 a.m. Saturday. The I-A boys tournament also begins Friday at South Tahoe, and both Division I tournaments start Friday at North Valleys High in Reno.
"I didn't think this really could have happened," Bojorquez said. "My freshman year, all three of us were playing all 80 minutes of the game. We didn't have any subs who could actually do anything on the field. Now, we have a great team with players who know what they're doing."
The Grizzlies were a playoff team for seven of the eight seasons before the trio's arrival, but a down cycle left Spring Valley with little depth, and the Grizzlies went just 1-10-1.
A new coach, an influx of talent and the dedication of the team to improve has made a world of difference.
"We knew that talent existed in the Spring Valley zone," third-year coach Yamilza Rivera Negron said. "It just so happened to be the year that I took over, they hadn't had the best season. I knew there would be some rebuilding.
"That incoming class of freshmen, I had some really good athletes, and most of them are still here. They were the core along with our seniors that have been the foundation of the success of our team."
The rebuilding happened quickly.
"Coach Rivera came and it helped a lot," Robison said. "There was more dedication to us, and we all just decided to work harder and put more effort into it. Obviously we're getting results from it."
The Grizzlies qualified for the playoffs last season and were on the cusp of a state tournament berth before Sierra Vista scored twice in the last seven minutes to down Spring Valley, 2-1 in a Southern Region semifinal.
"It has been the single most motivating factor for us the entire season, that bitter taste in our mouth from losing in the last seven minutes," Rivera Negron said. "We wanted to get back to that game and win it."
The Grizzlies, who finished second in the Sunset League, downed Sunrise Mountain and Cheyenne in the playoffs to earn a state berth before falling to Faith Lutheran in the region final.
The team has had fantastic defense for much of the year, allowing a total of 30 goals and surrendering two or fewer in 17 of its 19 matches.
All three seniors and Rivera Negron are quick to credit junior center back Halle Watson as a chief reason for their success.
"Halle is the captain of the ship back there," Rivera Negron said. "She takes care of everything. If I see a problem or a flaw, I talk to her, and she fixes it."
Said Meyers: "Halle is our girl. She is amazing."
Junior goalkeeper Kelsea Claveria also has solidified the defense.
"We hadn't really had an actual goalie before," Robison said.
Meyers is the team's leading scorer and a threat any time she possess the ball. She has 27 goals and nine assists.
Bojorquez (seven goals, seven assists) and Mackenzie Carcelli (eight goals, three assists) also are offensive weapons.
Just making the state tournament for the first time isn't enough for the Grizzlies, who before this year had never been to a region final.
"It wasn't a fluke that we made it here," Rivera Negron said. "We worked really hard all season for this specific reason, to go to state. It's not just to go to state for the experience of going there. We're going to try as hard as possible to come back with that banner."
Contact reporter Bartt Davis at bdavis@reviewjournal.com or 702-387-5230.