Nevada Preps Girls Athlete of the Week: Hunter Borgel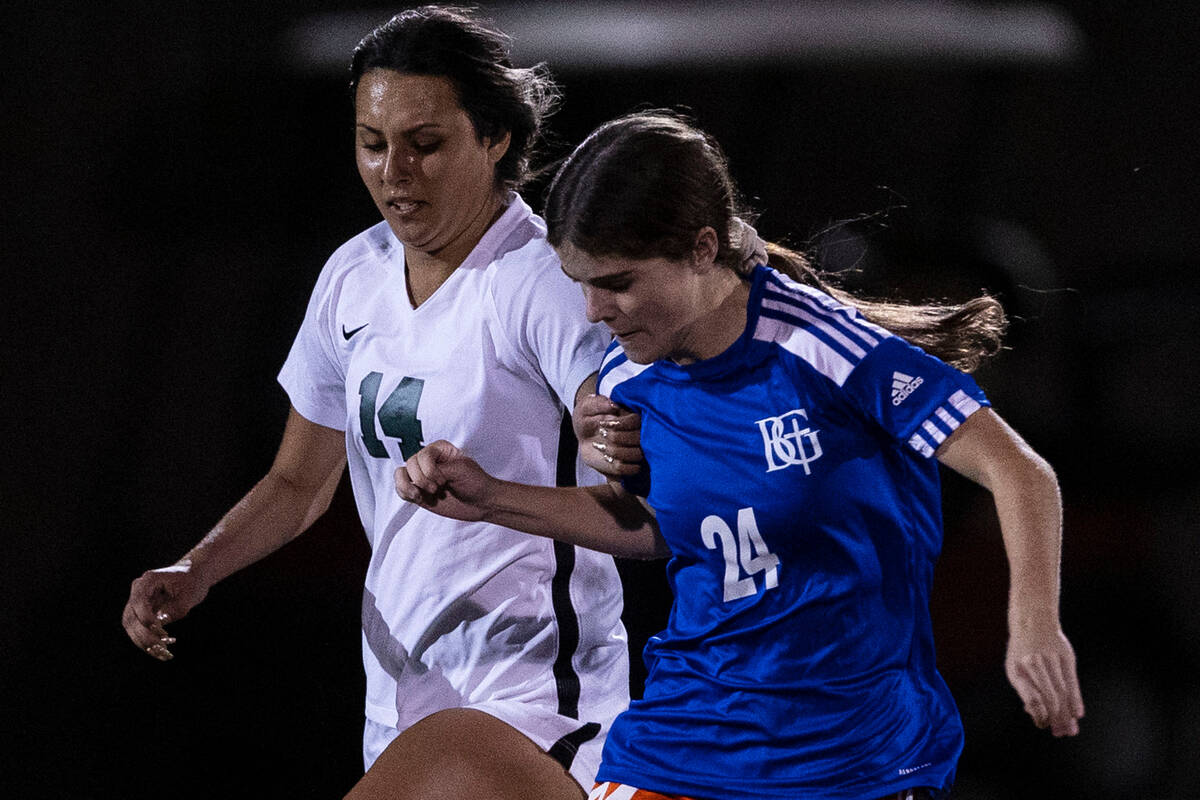 Hunter Borgel said this year's Bishop Gorman girls soccer team is more "locked in" as it strives for a state championship.
With Borgel, last season's Class 5A Golden Boot Award winner, leading the way as a senior captain, the Gaels have started the season strong.
Borgel scored four goals and added two assists in the Gaels' 9-1 win over Shadow Ridge last Thursday. For her efforts, she was named Nevada Preps Girls Athlete of the Week.
"We connected a lot of passes and buried the chances we had," Borgel said. "We never let our foot off the gas. We just kept pressing and pressing for more."
Let's get to know this week's girls athlete of the week: (Note: Answers have been edited for clarity and length).
Nevada Preps: What are your favorite memories of playing soccer?
Borgel: The out-of-town team trips. For high school, we went to Reno for a tournament. Spending time with the girls on the bus, it's fun to get to know them and play with all my friends."
NP: Who's a player you model your game after?
Borgel: "Alex Morgan since she plays a similar position as I do, and also Taylor Kornieck. She played for my dad (Gorman coach Doug) so I saw her play. They're great players. The way they play, I try to follow."
NP: Do you have any game-day superstitions?
Borgel: "I actually drink one can of Dr. Pepper before every game and then I listen to a specific set of songs in a specific order. I listen to a lot of hype music, any songs that make me want to get up and start running around."
NP: Aside from winning the state title, what other goals do you have for your senior season?
Borgel: "I'd like to be up there for Gatorade Player of the Year. I was nominated for it last season, so I'm hoping for that."
Contact Alex Wright at awright@reviewjournal.com. Follow @AlexWright1028 on X.