Nevada Preps Girls Athlete of the Week: Liberty's Natalie Collins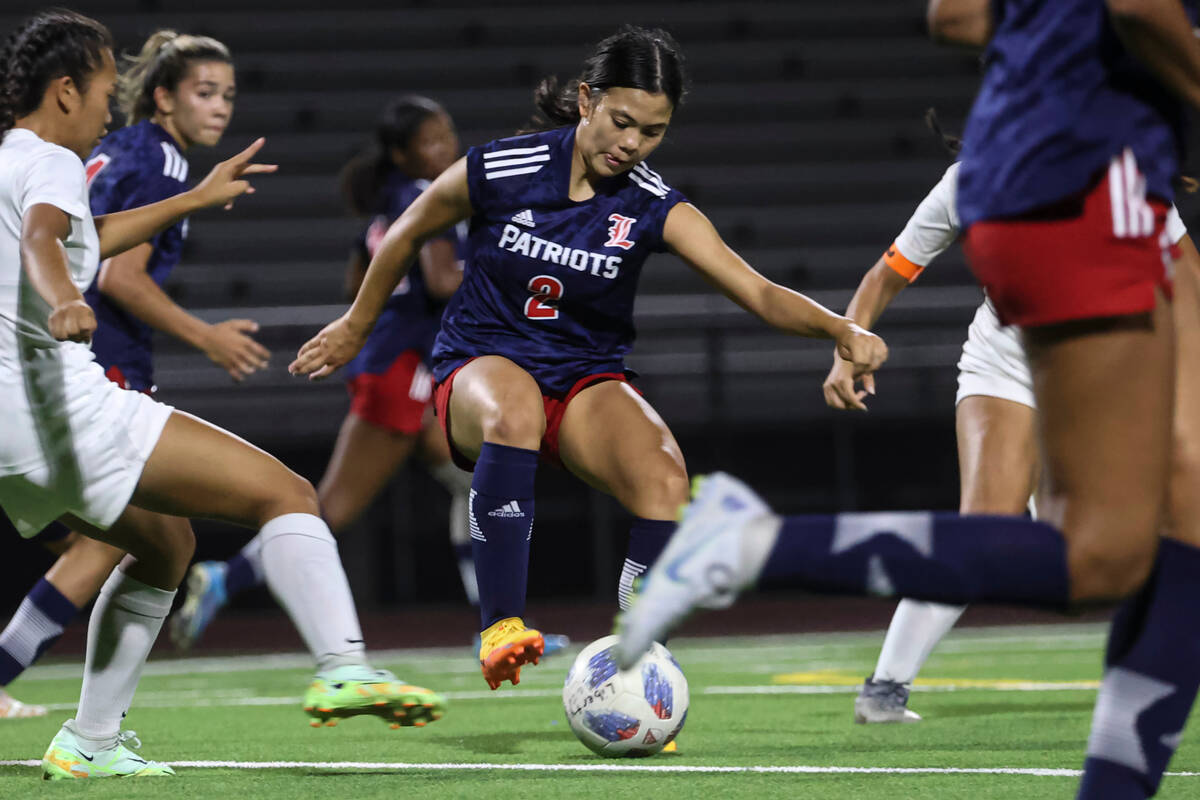 Liberty's girls soccer team finds itself tied atop a competitive 5A Southern League, and junior forward/midfielder Natalie Collins is one reason why.
She leads the Patriots' scoring attack, registering three goals and an assist in the Patriots' two wins last week.
She scored two goals and had an assist in an 8-0 win over Cimarron-Memorial on Sept. 19, and scored a goal in a 3-2 win over Coronado last Thursday.
For her efforts, Collins was named Nevada Preps Girls Athlete of the Week.
"(The Coronado win) was a big bonding moment for us," Collins said. "It was an interesting game, very close the whole time, but we stuck it out."
Let's get to know this week's girls athlete of the week. (Note: Answers have been edited for clarity and length.)
Nevada Preps: Who's a player you model your game after?
Collins: "It's always been Ronaldinho. We play kind of similar positions. I just like the way he plays. He's a very smart player. He's creative."
NP: What's your favorite memory of playing soccer?
Collins: "Recently with my old club team we won a Surf Cup. That was pretty big, I've never won that before. It's a tournament and it's very big in California. It's considered the best of the best, so that was really fun."
NP: If you weren't playing soccer, what sport would you be playing?
Collins: "Probably either volleyball or gymnastics. Those are both very interesting sports to me."
NP: How does the team keep its winning momentum going into the playoffs?
Collins: "We have to make sure that we're really there for each other and make sure that it's enjoyable for everyone. We have to compete, stay healthy, give it our best until we're where we want to be."
Contact Alex Wright at awright@reviewjournal.com. Follow @AlexWright1028 on X.