Notes: Durango 3-sport star Laila Loring sets sights on Grambling State
October 16, 2018 - 8:42 pm
Updated October 16, 2018 - 8:44 pm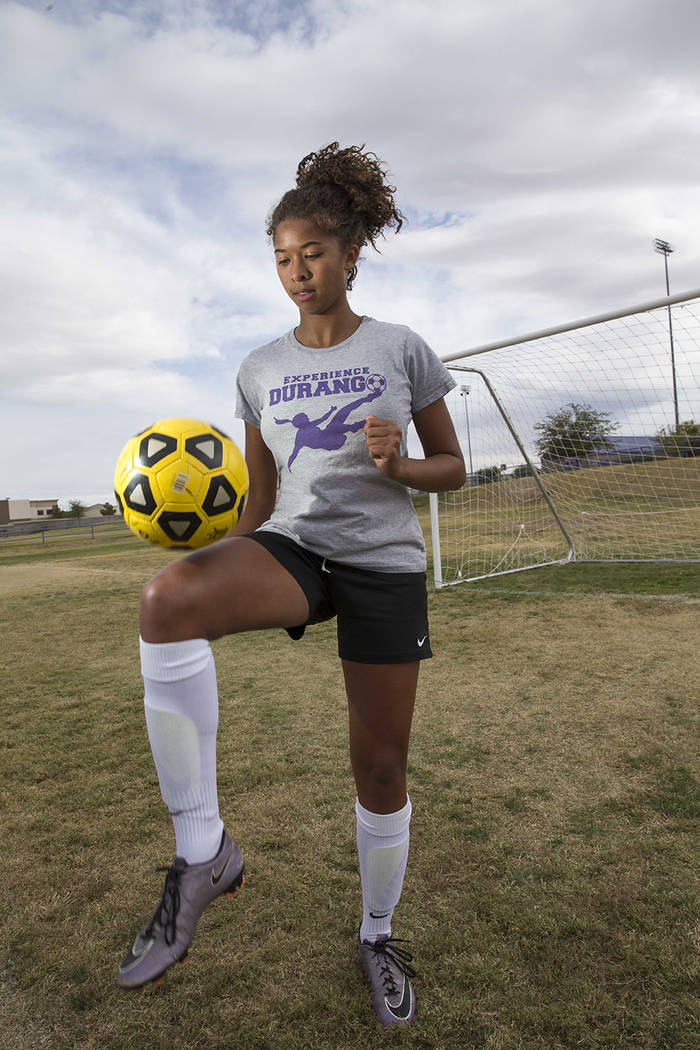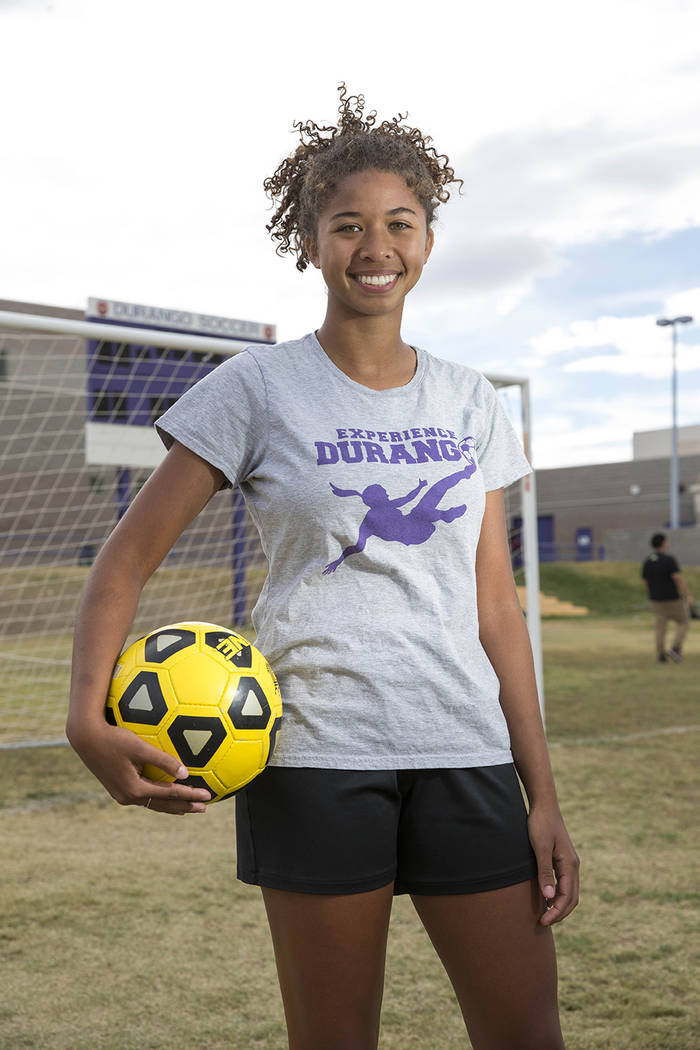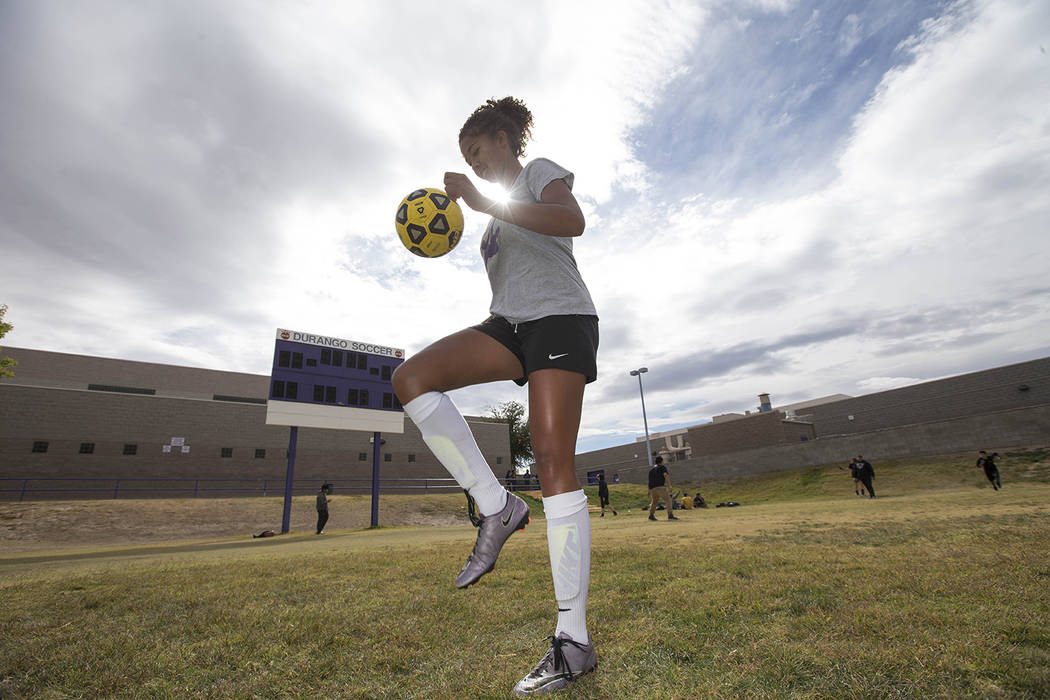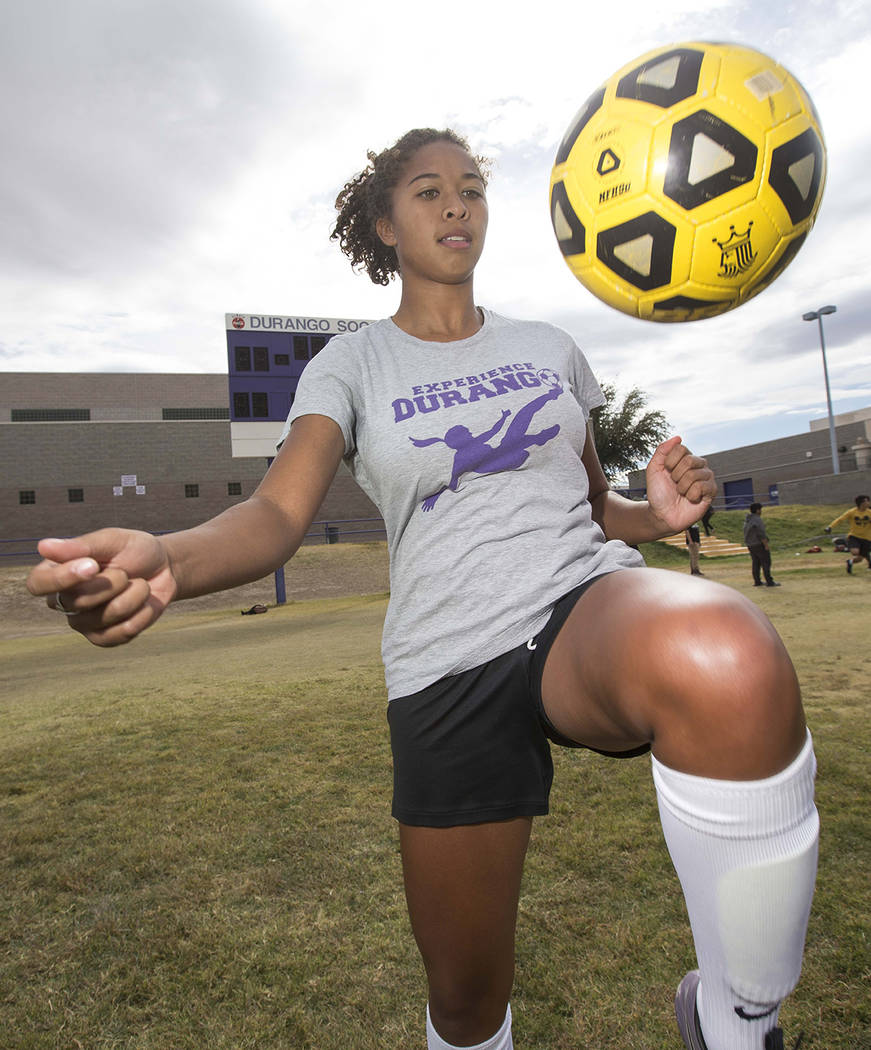 The city of Grambling, Louisiana, is 1,466 miles from Las Vegas. It's close-knit and quaint, devoid of the flashing lights that Durango senior Laila Loring became so accustomed to during her upbringing.
It's the antithesis of Sin City.
And frankly, that's fine with her.
Loring announced in August a commitment to play soccer at Grambling State, a small Division I university around which the town of Grambling — population 5,124 — is constructed.
"Everyone knows each other. Everyone loves to talk," she said, recalling her visit to Grambling in the summer. "That's something different from here."
And something that appeals to the 5-foot-6-inch, three-sport star.
Loring tried every sport growing up and still participates in basketball and track and field for the Trailblazers. But soccer has always been her favorite and she started playing for Heat FC — the premier local club team — at the age of 9.
"When I do something for the team, it makes me feel better about how I'm doing," she said. "That's what motivates me. … I wanted to play all the time."
Loring initially wasn't on the Heat's top team, and instead built herself into an elite player through private coaching and individual development. She played for Durango's varsity team during her freshman year, but opted to play volleyball for the Trailblazers as a sophomore and junior while focusing on club soccer.
Loring drew collegiate interest from Memphis and Dixie State, among other programs, and reached out in the spring to Grambling State coaches, who invited her to a camp in July.
She excelled, earned a scholarship offer and committed shortly after.
"I worked my whole life basically to play soccer at the next level," she said. "It was just a relief because I didn't have to send anymore emails."
Loring rejoined Durango this fall and leads the team with five goals. The Trailblazers have struggled this season, and are 2-12-1 entering their regular season finale against Spring Valley on Wednesday, but Durango coach Lara Dupree said Loring's presence has been an inspiration.
"Her skill inspires others to want to have her skill," Durango coach Lara Dupree said. "She's definitely committed to coming to sessions and giving us what she has."
And she's equally committed to her other two sports, too.
"She's always doing what she needs to do," said friend and basketball teammate, Gelila Kebede. "Every sport she's played, she's good at. She's just determined to be good at everything she tries."
Gorman girls maintain national ranking
Bishop Gorman's girls soccer team stayed at No. 7 in the USA Today/United Soccer Coaches Super 25 poll. The Gaels (21-0-0) have outscored opponents by 113 goals this season. Their regular season concludes Wednesday.
Trio of boys teams ranked regionally
Cimarron-Memorial (17-1-2), Coronado (16-1-1) and Palo Verde (16-1-3) checked in at No. 4, No. 11 and No. 15, respectively, in the USA Today/United Soccer Coaches Super 25 Region VIII poll comprised of West Coast teams.
Contact reporter Sam Gordon at sgordon@reviewjournal.com. Follow @BySamGordon on Twitter.