Roundup: Centennial rallies to top Gators
September 14, 2018 - 7:21 pm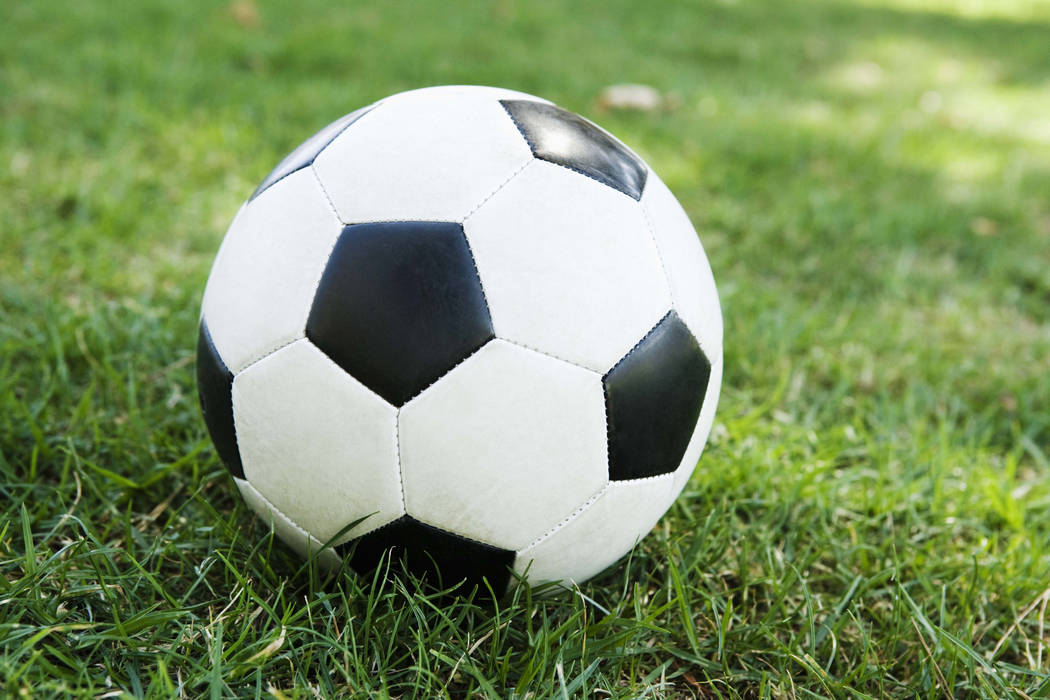 Kendra Garcia had two goals and an assist as the Centennial girls soccer team rallied for a 5-4 road victory over Green Valley on Friday.
Quincy Bonds added two goals, and Nora Nouhaili scored once for the Bulldogs, who trailed 3-1 at the half.
Jazlyn Camacho and Hailey Thomas each scored twice for the Gators.
Desert Oasis 2, Arbor View 2 — At Desert Oasis, Endya Scott had a goal and an assist for the Diamondbacks as they played to a draw with the Aggies.
McKenzie Matthews scored Desert Oasis' other goal.
Amber Mallas and Preshus McCraney each had a goal for Arbor View.
Cimarron-Memorial 6, Spring Valley 3 — At Cimarron, Ashlee Hackett scored four goals as the Spartans topped the Grizzlies.
Irely Garcia added a goal and an assist, and Katherine Caldwell scored once for Cimarron.
Zaria Royals had two goals, and Mackenzie Carcelli scored one goal for Spring Valley.
Durango 1, Valley 1 — At Valley, Emma Comer scored with 15 minutes to play to give the Trailblazers a tie with the host Vikings.
Georgia Gardner scored off a corner kick in the first half for Valley.
Western 9, Cheyenne 0 — At Cheyenne, Caro Acosta had three goals and four assists to help the Warriors roll past the Desert Shields.
Devany Marroquin added three goals, and Gissell Rodriguez, Angelica Sanchez and Geraldi Gomez each had a goal and an assist for Western.
Maria Yanez got credit for the shutout.
Faith Lutheran 8, Eldorado 0 — At Eldorado, Kadyn Lane had two goals and two assists, and Claire Dalbec scored twice as the Crusaders routed the Sundevils.
Amelia McManus added a goal and three assists, and Hannah Thomas, Adi Radwanski and Mary Martinez each scored once for Faith Lutheran.
Naia Mesalic made four saves to get the shutout.
Box scores:
Cimarron-Memorial 6, Spring Valley 3