Sunrise Region girls: Foothill scores twice in final minutes, rallies past Rancho
November 1, 2017 - 10:07 pm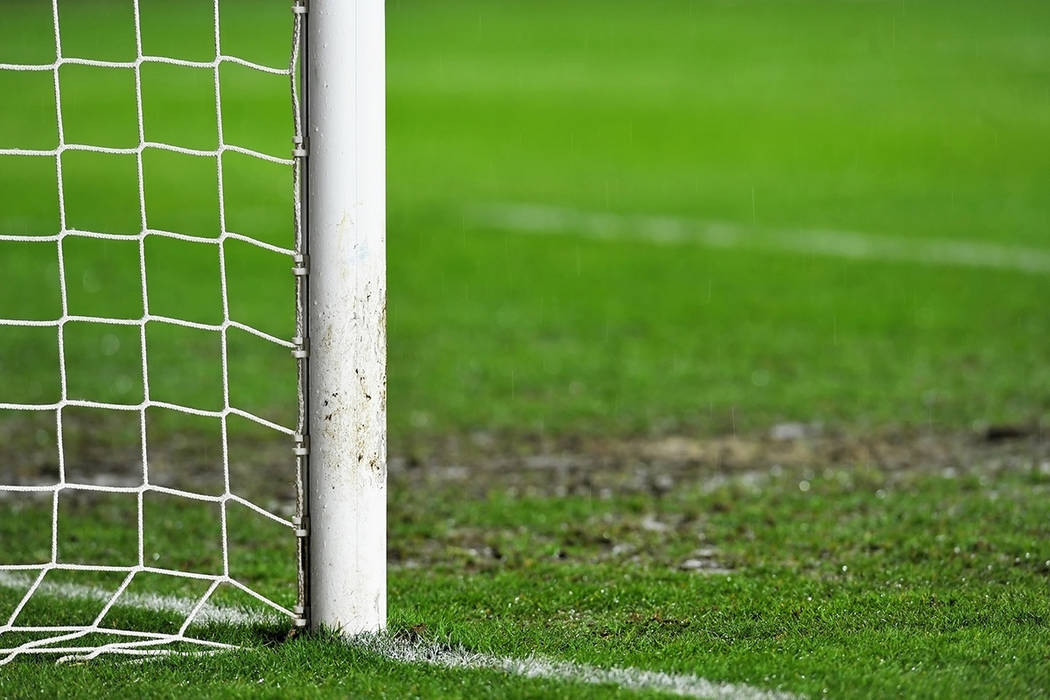 Foothill girls soccer coach Chemberyle Simoneau couldn't explain how the Falcons' control of possession and 23 shot attempts didn't result in a blowout Wednesday night against Rancho.
"We were just unlucky," she said.
Not in the final minutes.
Foothill scored two goals in the last four minutes to rally for a 4-3 victory over the Rams in a Class 4A Sunrise Region quarterfinal at Bettye Wilson Park.
"This was probably the most emotional soccer game I've played," Foothill senior Amber Vokoun said.
Vokoun scored twice, including the go-ahead goal with two minutes remaining, to lift the third-seeded Falcons (11-3-1), who will meet No. 1 Coronado (21-1-3) in a region semifinal at 4 p.m. Friday.
"She is the heart of our team," Simoneau said of Vokoun. "She plays at the (Elite Club National League) level. She's played in these final games, so I always have confidence she's going to bring it home in the end. She has that high-level, pressure experience."
Elise Bush scored the tying goal off an assist in the 76th minute to set up Vokoun's long-range kick two minutes later.
Vokoun took a pass from Jessica Carnahan — who finished with two assists — and converted a breakaway by lasering a shot to the upper right corner of the goalpost. Then the defense held.
"I was outside the box, but I knew if I took another touch I probably would've got tackled so I just shot it," Vokoun said. "I knew exactly where I was going to shoot it the second I got the breakaway. I just knew."
Foothill's Alexis Huff scored a first-half goal to tie the game at 1 before halftime.
Foothill, which took nine shot attempts in the final 10 minutes of regulation, fell behind 3-2 in the 59th minute on Elizabeth Amezquita's left-footed goal.
Saipress Jones and Zulma Flores-Vazquez also scored for Rancho (6-12-1).
Rancho goalkeeper Cindy Mora made 10 saves.
Coronado 8, Valley 0 — At Bettye Wilson Park, Makenna Curcuru, Brenna Heenan and Simone Hottenton each scored two goals to power the Cougars to victory over the Vikings (5-12-2) in a Sunrise Region quarterfinal.
Hottenton also had an assist.
Mackenzie Malia and Alysa Caso each added a goal for Coronado, which also got points from Katelyn Moxley (three assists), Emily Wickens (two assists) and Haley Meusy (one assist).
Taylor Book had the shutout.
Green Valley 5, Canyon Springs 0 — At Bettye Wilson Park, Maggie Bender, Mariah Neshkoff, Savannah Newman, Nadia Campbell and Celeste Milan each scored a goal to lift the Gators over the Pioneers (3-10-2) in a Sunrise Region quarterfinal.
Isabel Madrid, Taylor O'Neill, Devyn Parsons and Sydney Thomas had an assist apiece for Green Valley (15-3), which faces Liberty (10-5-2) in a region semifinal at 6 p.m. Friday.
Ryan Sabol recorded the shutout.
Liberty 3, Las Vegas 0 — At Bettye Wilson Park, London Pavlica scored two goals to lead the Patriots past the Wildcats (11-8) in a Sunrise Region quarterfinal.
Gianna Faress also scored, and Ylexus Gilliland had two assists for Liberty, which led 2-0 at halftime.
Leila McLean had the shutout with seven saves.
Contact reporter Ashton Ferguson at aferguson@reviewjournal.com or 702-383-0430. Follow @af_ferguson on Twitter.
Box scores:
Green Valley 5, Canyon Springs 0