Western girls soccer program completes turnaround, heads to state
November 10, 2016 - 8:22 pm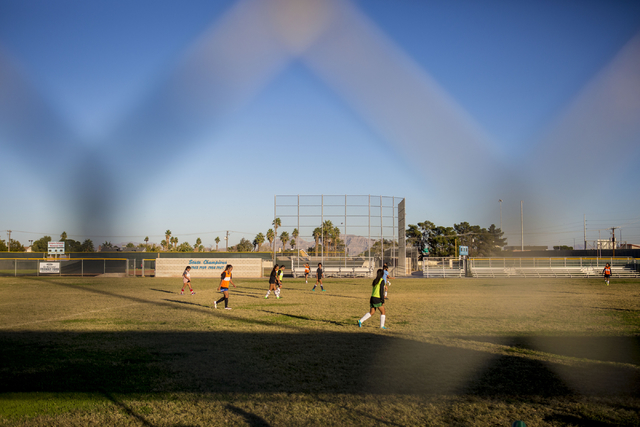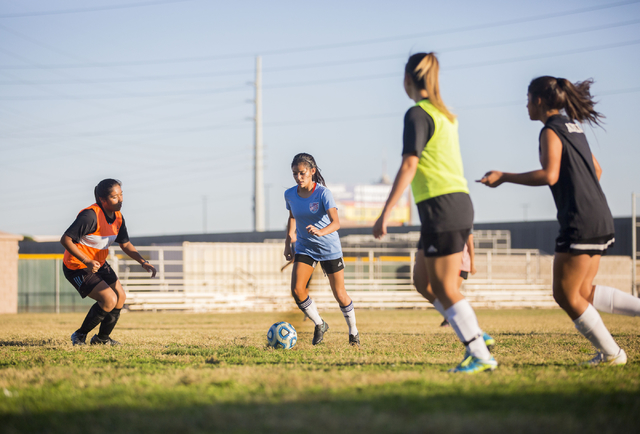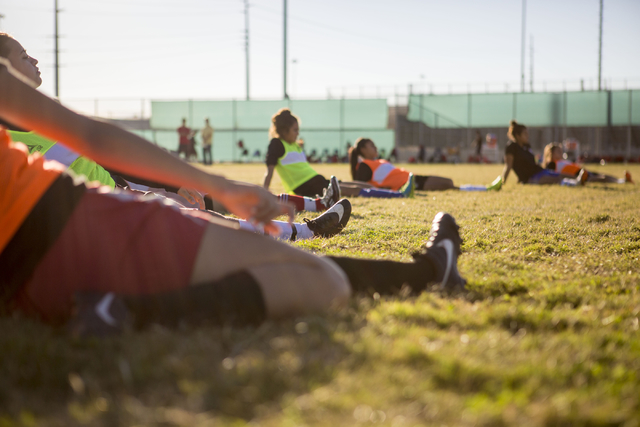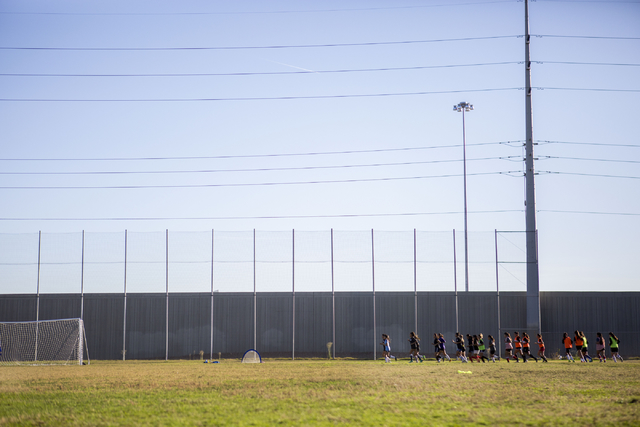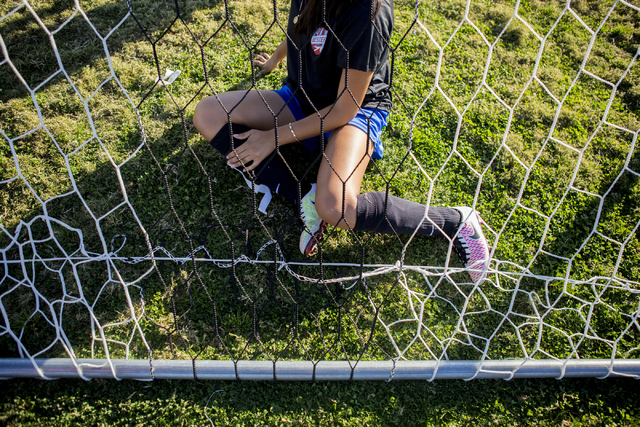 Kirsten Molina hasn't forgotten what the Western girls soccer team once looked like or the agony of being a part of it.
The long bus rides. The lack of camaraderie. The blowouts. The negativity from her peers.
"Honestly, there were some games I just wanted to cry," the senior said. "I was like, 'Why am I even playing on a team that's not going to win?' But I did it for the love of the game."
That's usually what's required when your team has a 13-33-5 record over a three-year period. But Molina and her Warriors teammates no longer are playing strictly for the love of the game.
Western (16-5-2), which hadn't made the playoffs since the 2009-10 season before winning the Southern Region on Saturday, will attempt to continue its turnaround Friday against South Tahoe (16-6) in a Class 3A state semifinal at 6 p.m. at Bettye Wilson Park. The Class 4A state semifinals also begin at 6.
"You could tell at our school, there is a lot of school spirit," first-year coach Shoichi Sato said. "You go through the hallways and the admin and students are saying, 'Good job.' All my players are like, 'Oh, my god, everyone knows who we are.' I think it's really cool for these girls to experience that because we just don't get a lot of recognition outside of Western."
It takes some perspective to understand the current state of the program. The Warriors hadn't won more than five games since that 2009-10 playoff season and always were considered a bottom-tier team in the area.
So after they defeated Tech 2-1 on Saturday, several Western players were overcome with emotion, knowing they were champions for the first time in program history.
"I even got emotional," Sato said. "I have not cried teaching, ever. But the last three weeks, I've just been an emotional wreck. I want it so bad for these girls."
And now Sato's girls are two steps away from a state title.
"We've been on the other side, and we've never come close to anything like this," said Molina, a three-time captain.
Senior Ellyson Reynada, who ranks third in Southern Nevada with 37 goals this season, has been with Molina throughout, and she believes there's been an attitude shift under Sato.
"It sucked always feeling like that after the games," Reynada said. "But the people show that they want it now. It's not like the other years where it was like, 'Oh, we're just playing for fun.'"
Reynada, who has committed to play goalkeeper at UNLV, wants to make her final games in the field memorable. With her top competitors already ousted from the playoffs, she only needs three goals to finish atop the leaderboard.
Reynada, however, would prefer the team title.
"Everybody here wants it," she said. "They want that ring. Nobody quits. It's always 100 percent the whole game. We practice like we train."
Sato, whose team hasn't lost to a 3A opponent all season, knows the Warriors are capable of winning the state title. They just have to do what they've done all season — two more times.
"I'm feeling confident," Sato said. "I think our team is ready. We've had a really good week of practice — getting injuries taken care of and fixing a couple of tactical things."
Contact reporter Ashton Ferguson at aferguson@reviewjournal.com or 702-383-0430. Follow @af_ferguson on Twitter.