Palo Verde girls complete sweep of 5A state tennis titles
Updated October 30, 2021 - 6:43 pm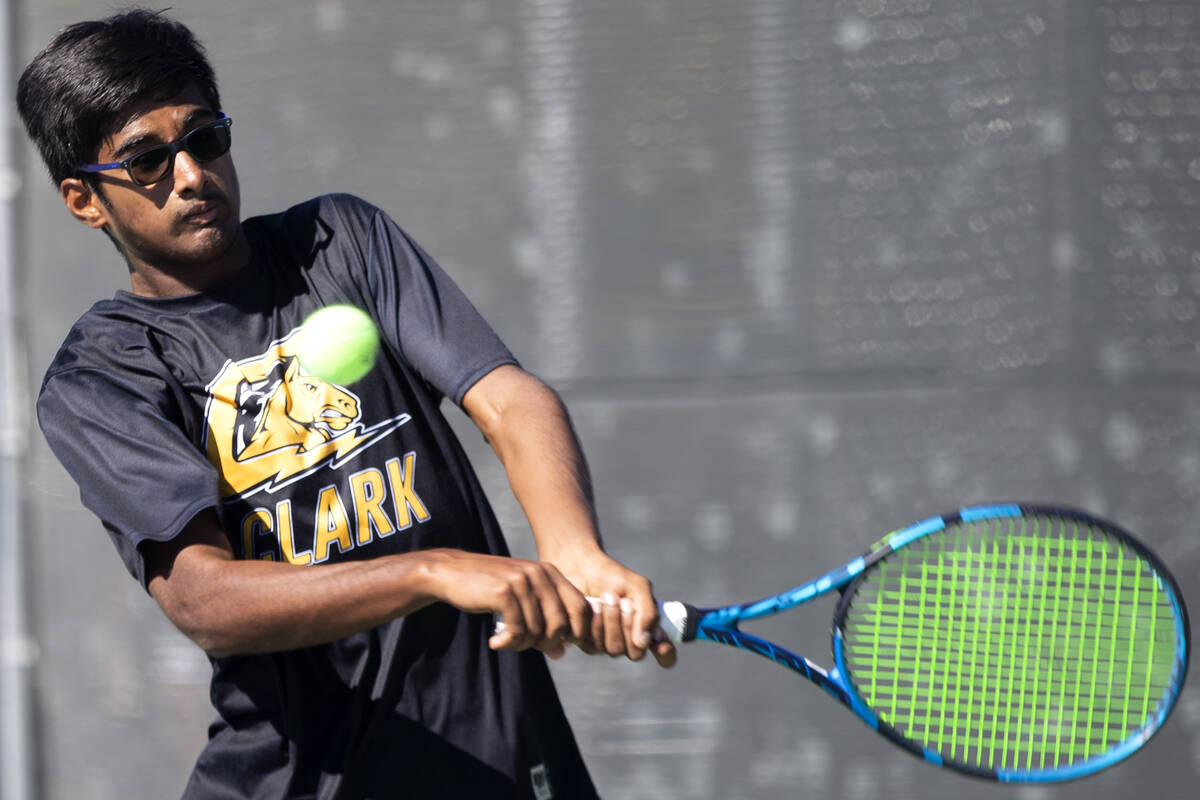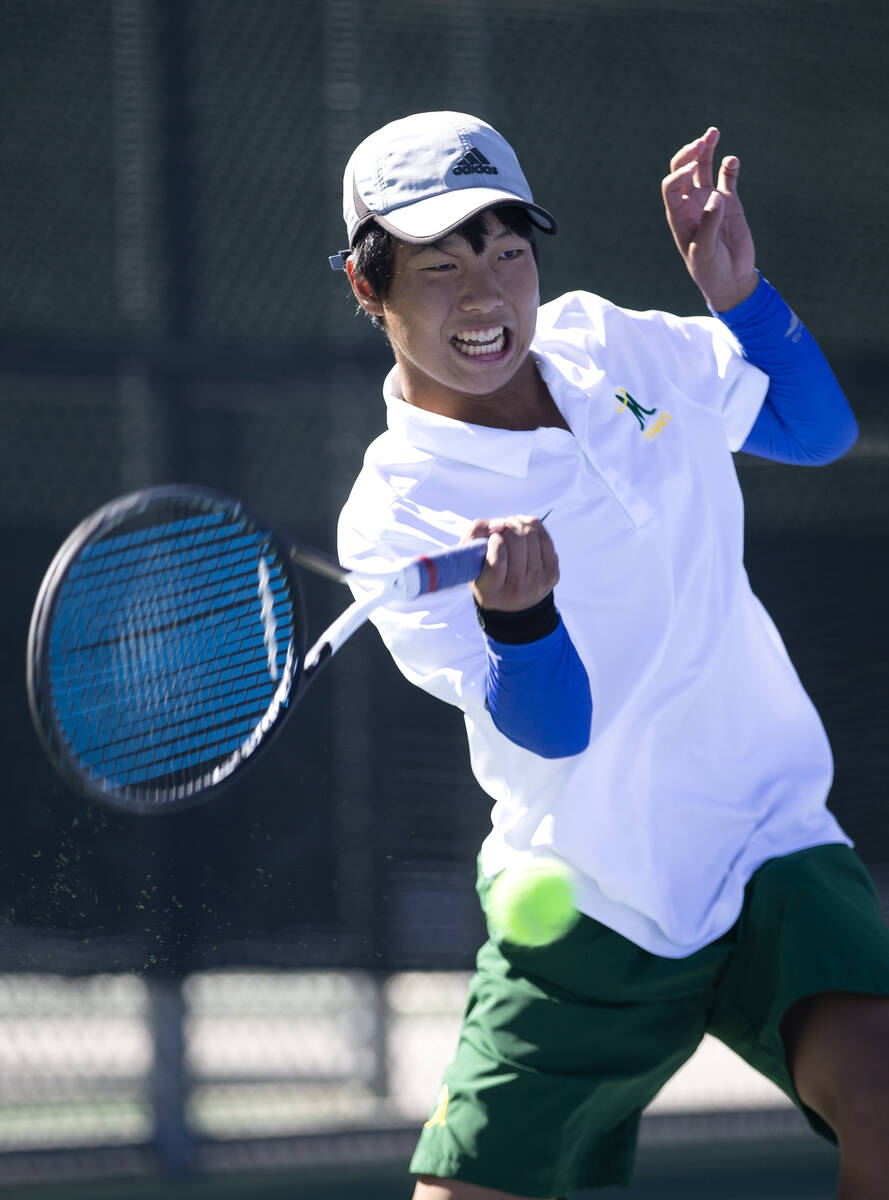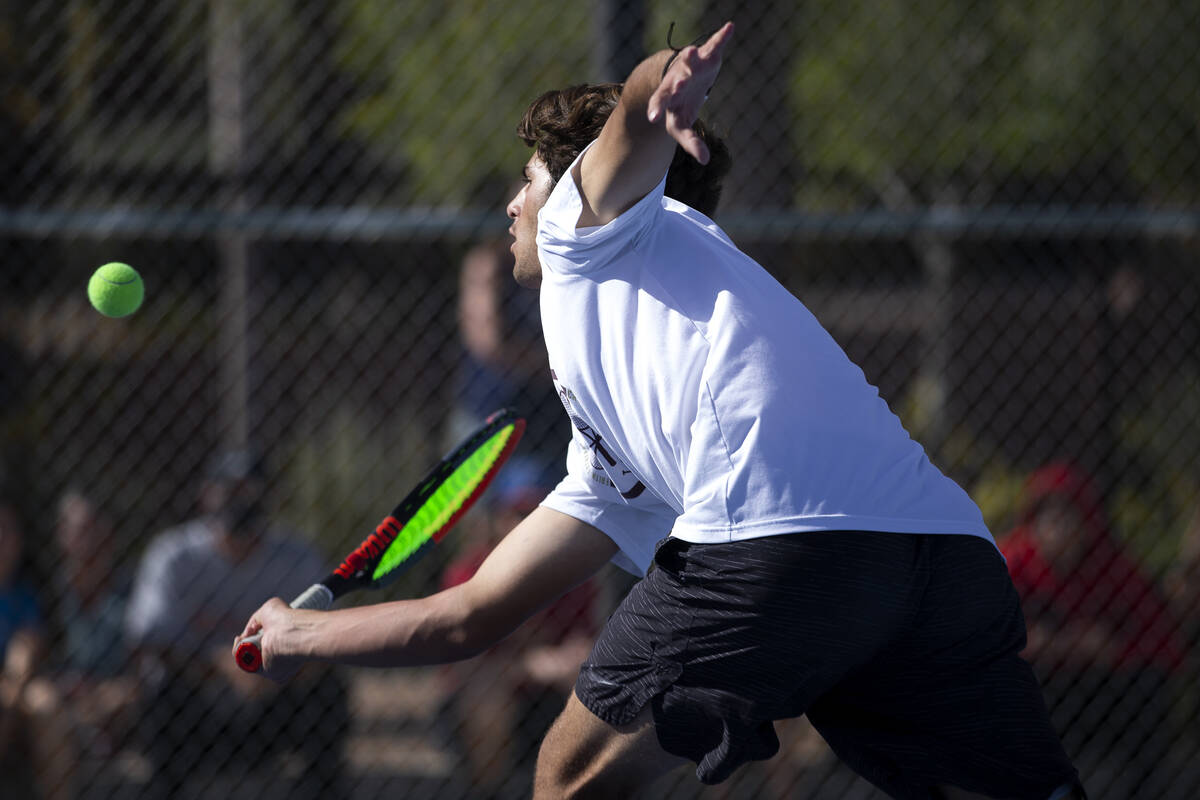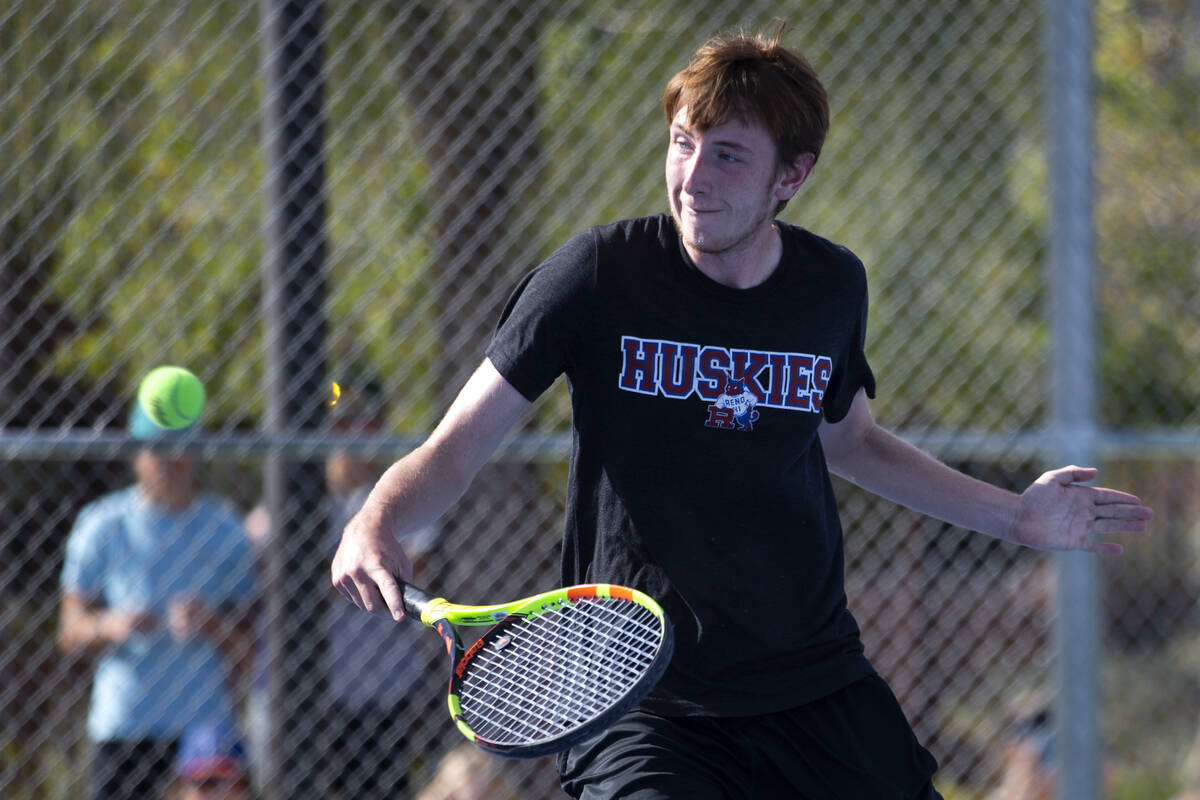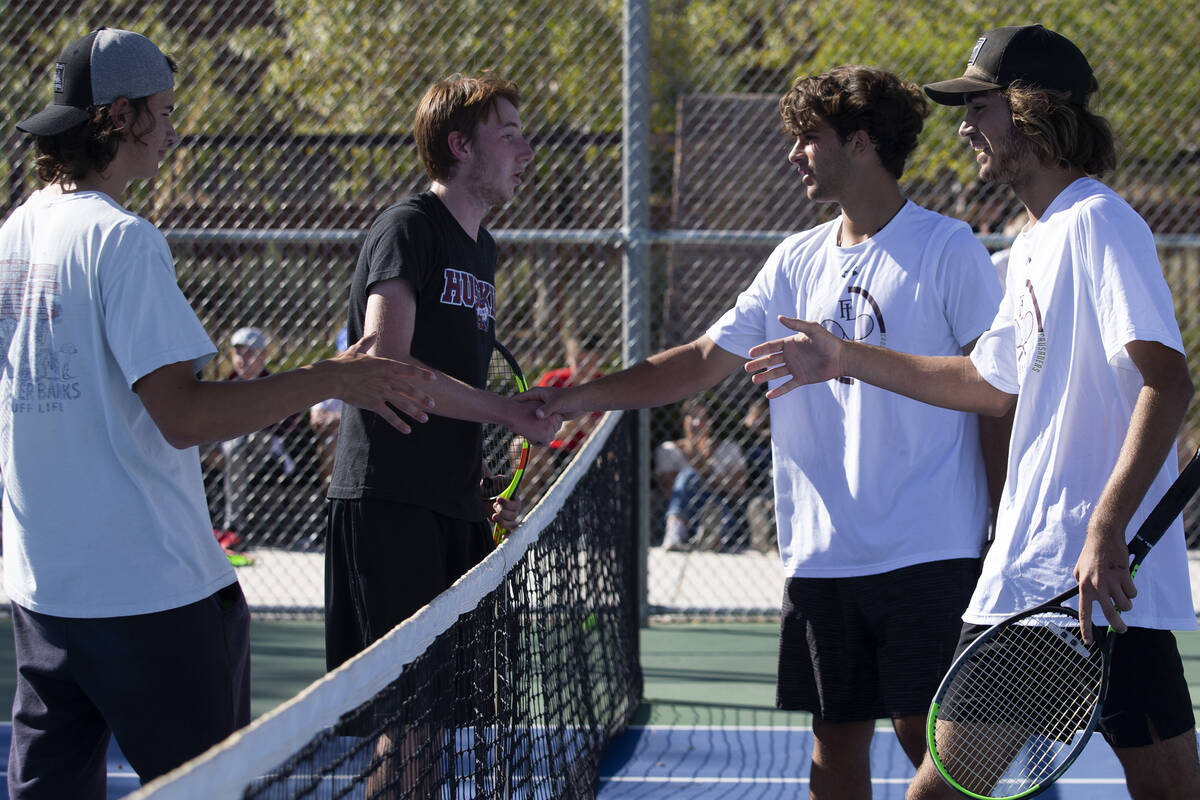 One day after claiming the Class 5A state girls team tennis championship, Palo Verde finished off a sweep with the singles and doubles titles.
Jessica Bernales defeated Faith Lutheran's Arianna Van Houweling 6-3, 6-1 in the singles final, and Cambell Ricci and Paisha Douglas swept McKenna Demarce and Natalie Walsh 6-3, 6-1 for the doubles crown Saturday at Bishop Gorman.
Clark's Sanjeev Chundu won the 5A boys singles championship, 6-2, 6-0 over Bishop Manogue's Masato Kato. Faith Lutheran's Nicco Ripamonti and Stephen Dobrev rallied to defeat Reno's Jeffrey Rinehart and Brody Friedman 3-6, 6-4, 7-5 to add the boys doubles crown to the team title they helped the Crusaders win Friday.
Basic swept the 4A singles championships on its home court. Sam Battistone closed out a dominant run to the boys title by defeating teammate Joseph Stellavato 6-2, 6-2. Battistone dropped a total of seven games in his five state tournament matches.
Basic's Carmela Garcia-Rubio won the girls singles title in a 6-0, 6-1 decision over Sierra Vista's Irene Cho.
Silverado's Will Cox and Arion Dema swept Shadow Ridge's William Dexheimer and Brock Morrow 6-1, 6-2 for the boys doubles championship. Sierra Vista's Claudia Murdasanu and Kelliya Keodara took out Doral Academy's Madison Clark and Ruth Robison 6-1, 6-2 for the girls doubles crown.
Adelson's Adan Tarquino won the Class 3A boys singles title at Bishop Gorman, beating The Meadows' Michael Buchmiller 6-0, 7-6 (1). The Meadows' Sophia Yang won the girls singles crown, 6-2, 6-0 over teammate Katherine Chau.
Boulder City's Kenny Rose and Kannon Rose won the 3A boys doubles title, 6-3, 6-4 over Ryan Roxarzade and Alberto Pereira. The Meadows' Miranda Paek and Beverly Wang edged teammates Nishelle Phansalkar-Michalik 7-5, 6-3 in the girls doubles final.
Contact Jason Orts at jorts@reviewjournal.com. Follow @SportsWithOrts on Twitter.