Red-zone stops fuel Foothill's rout of Las Vegas — PHOTOS
Updated September 22, 2023 - 10:50 pm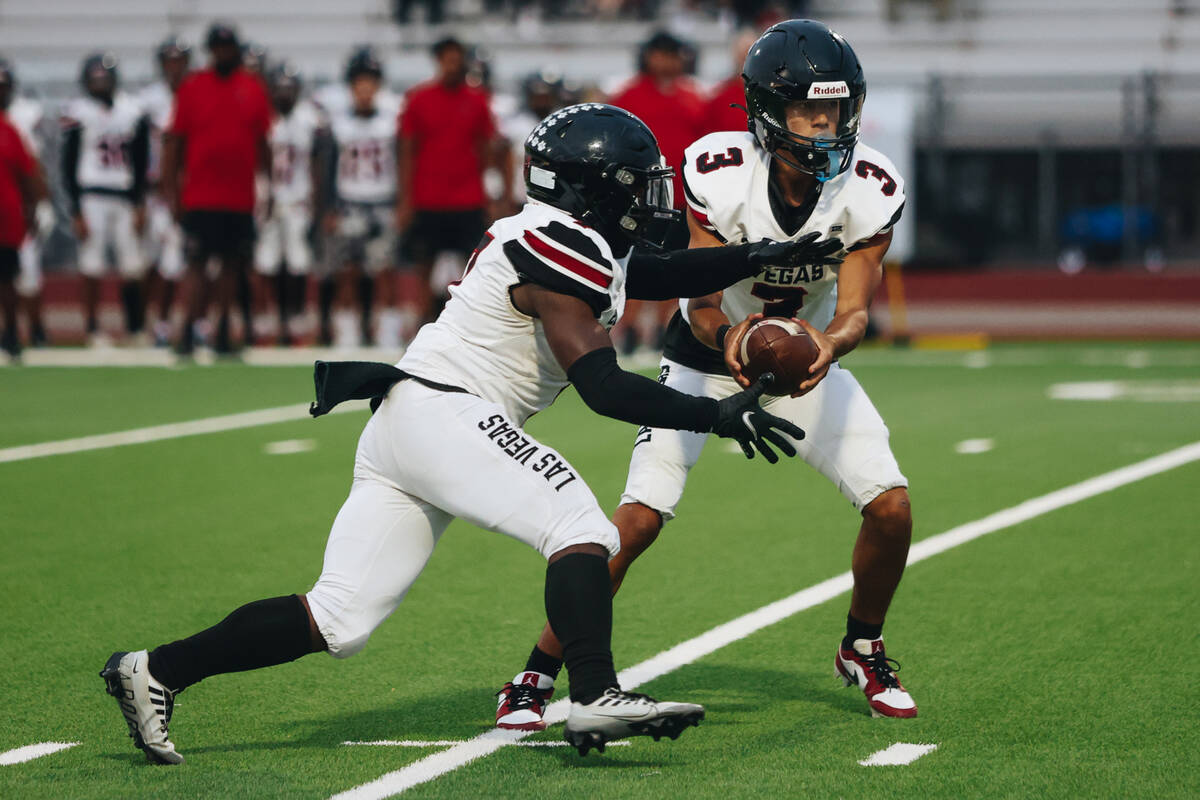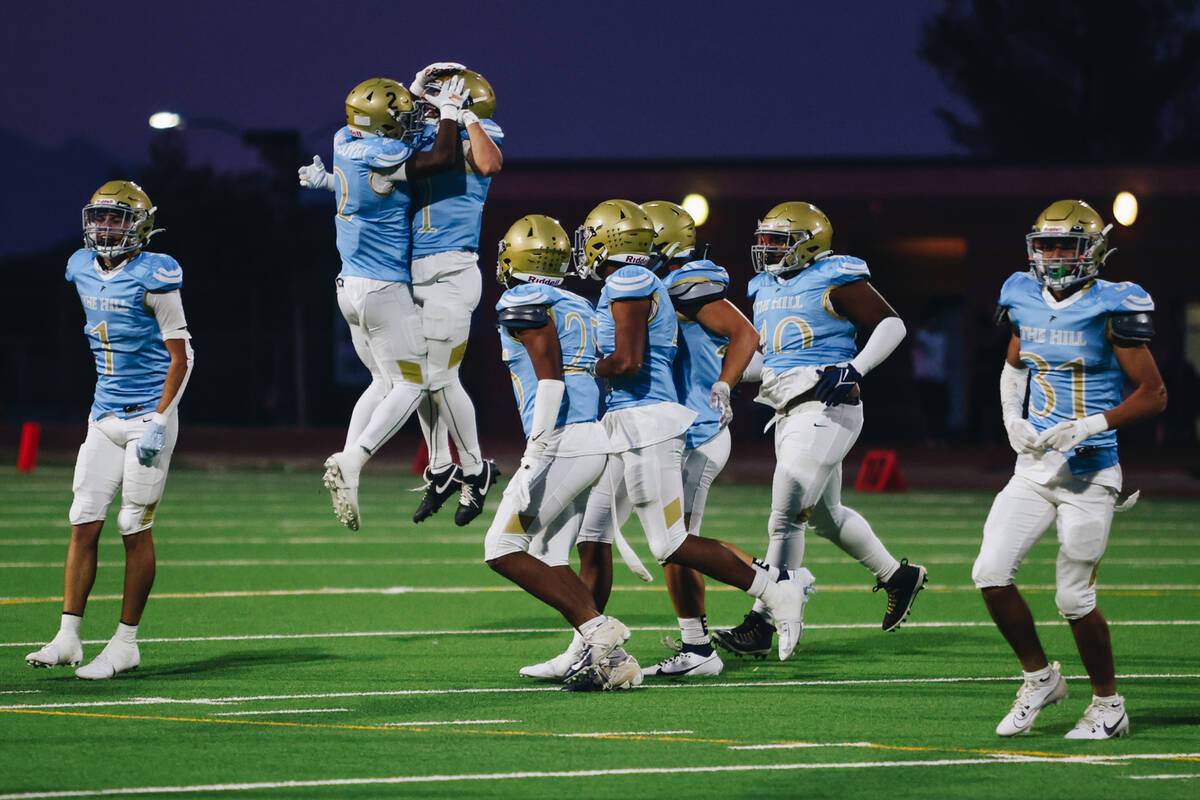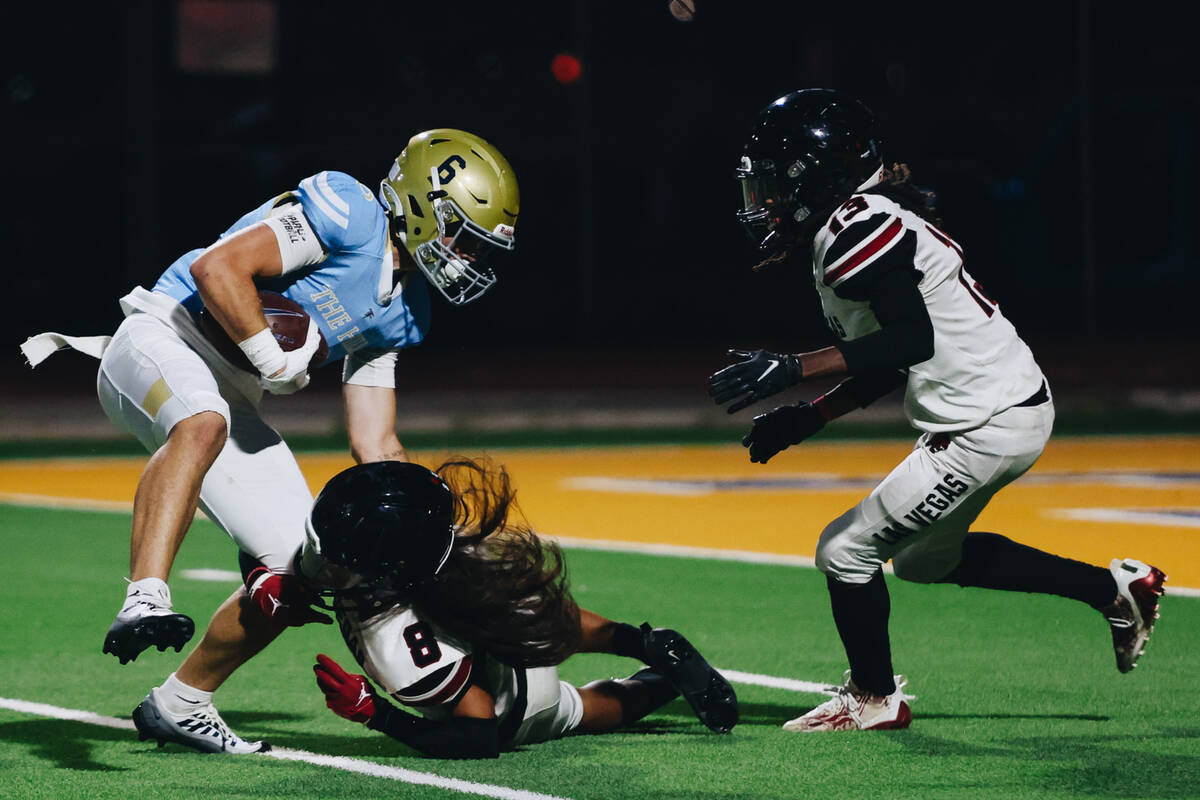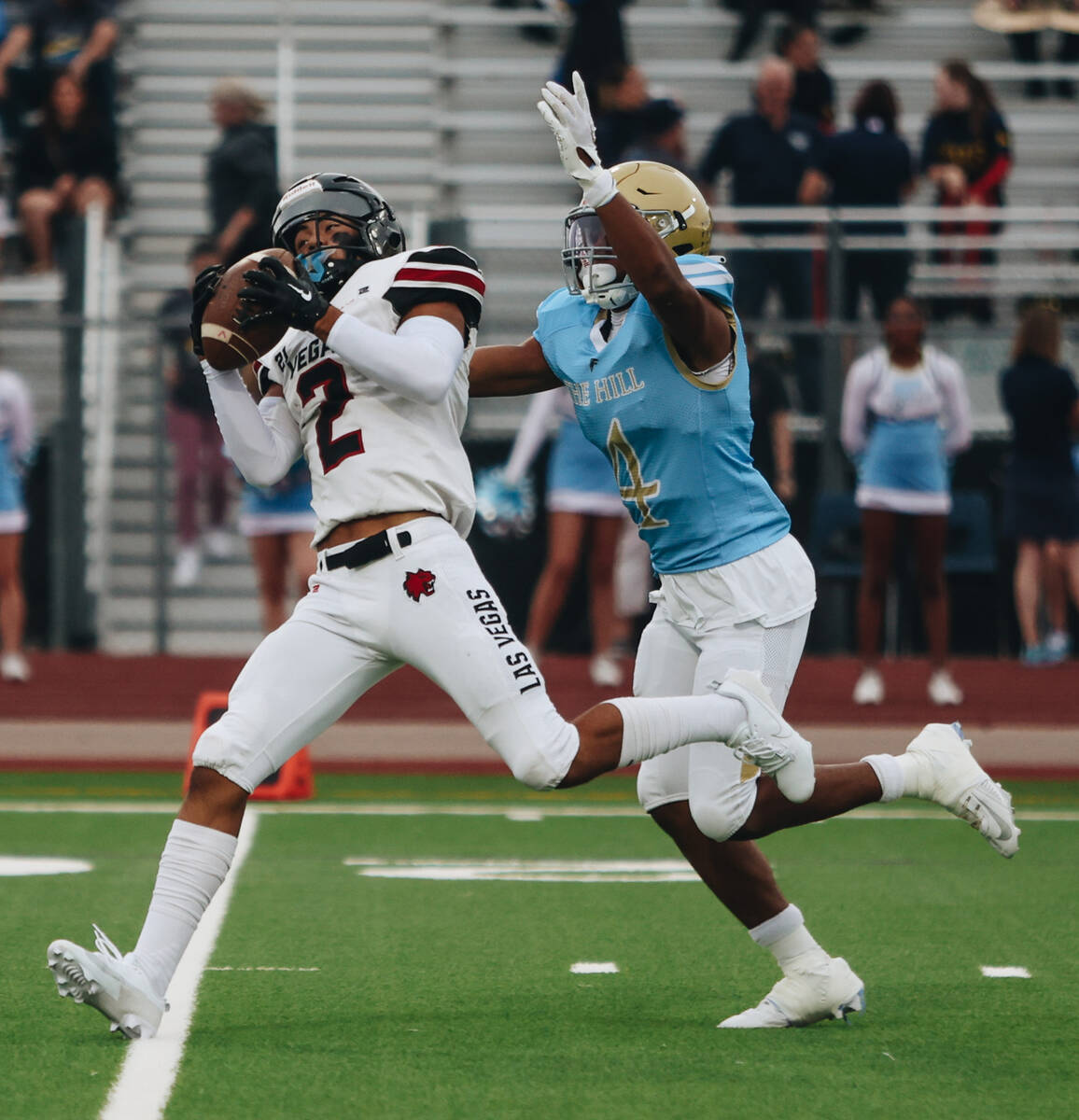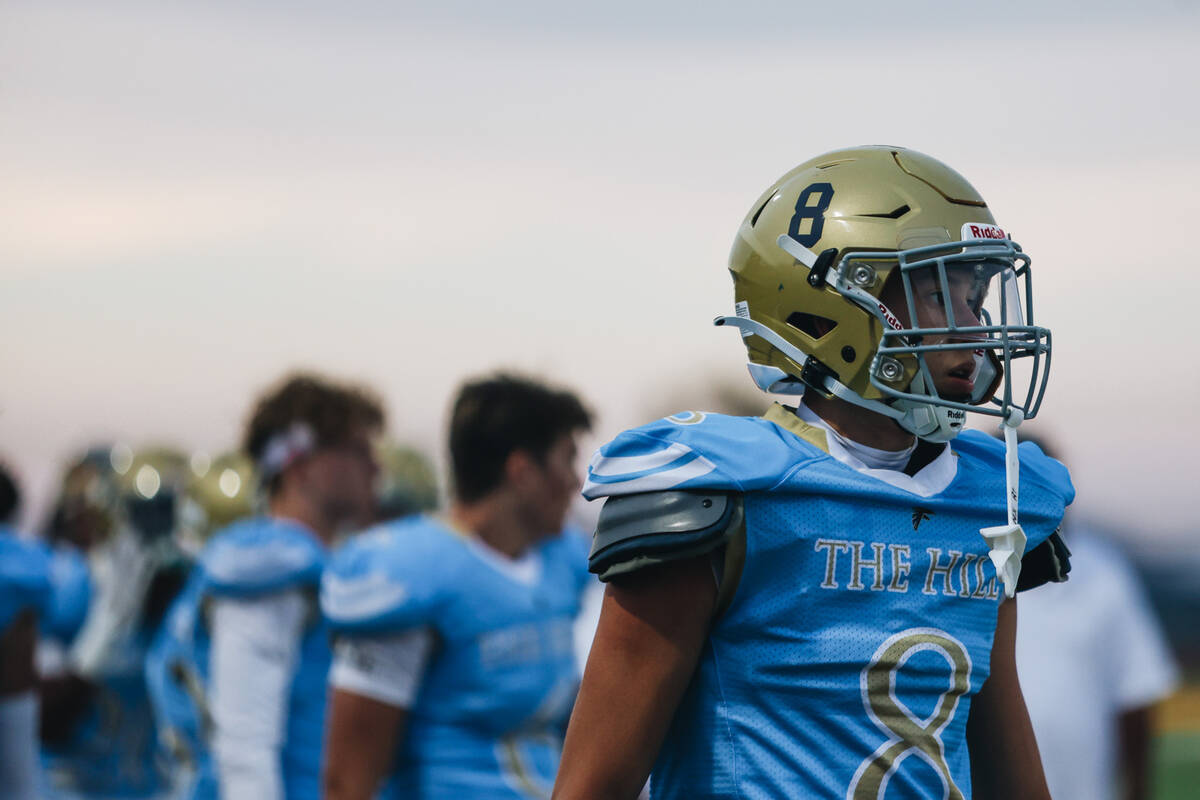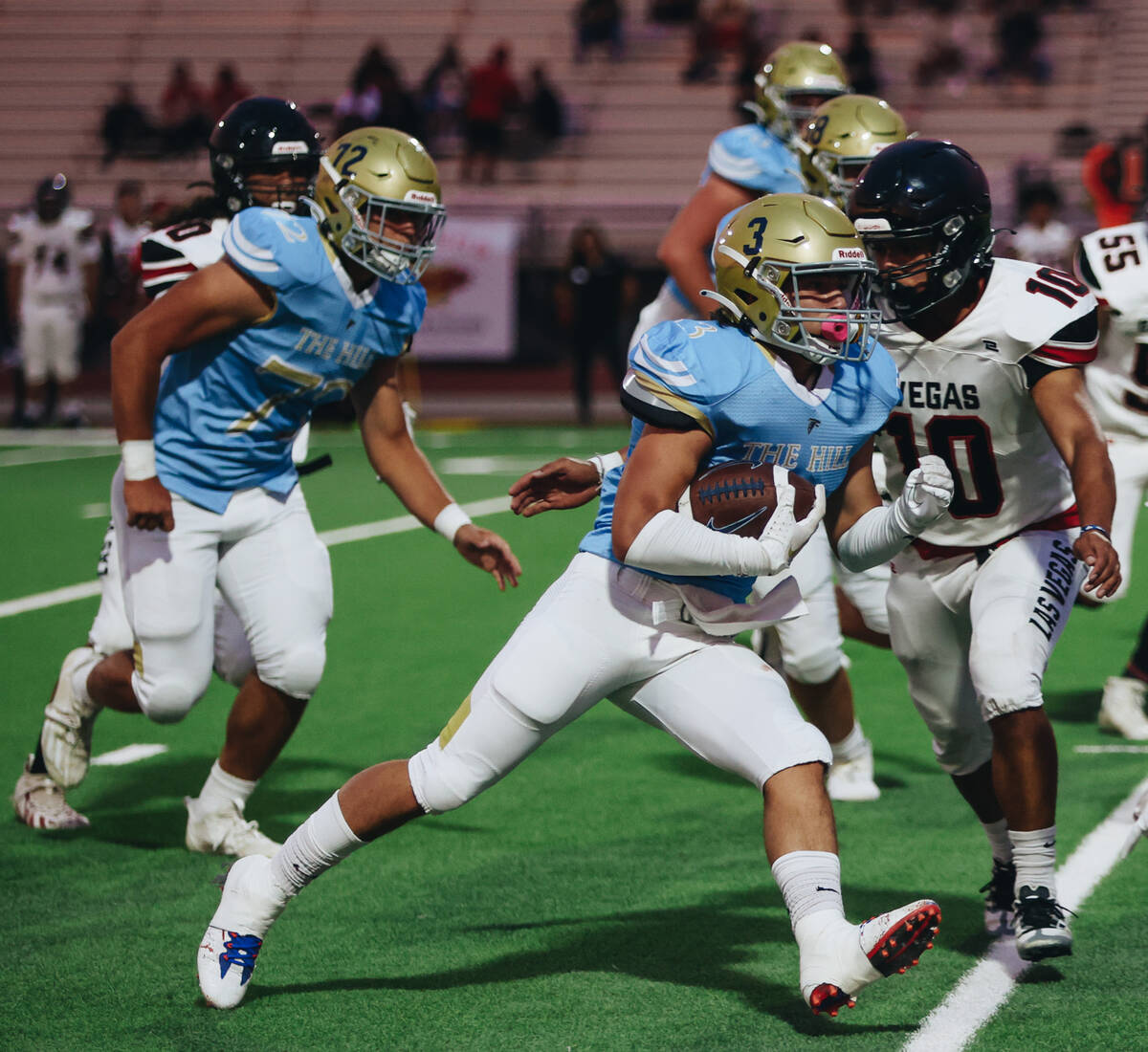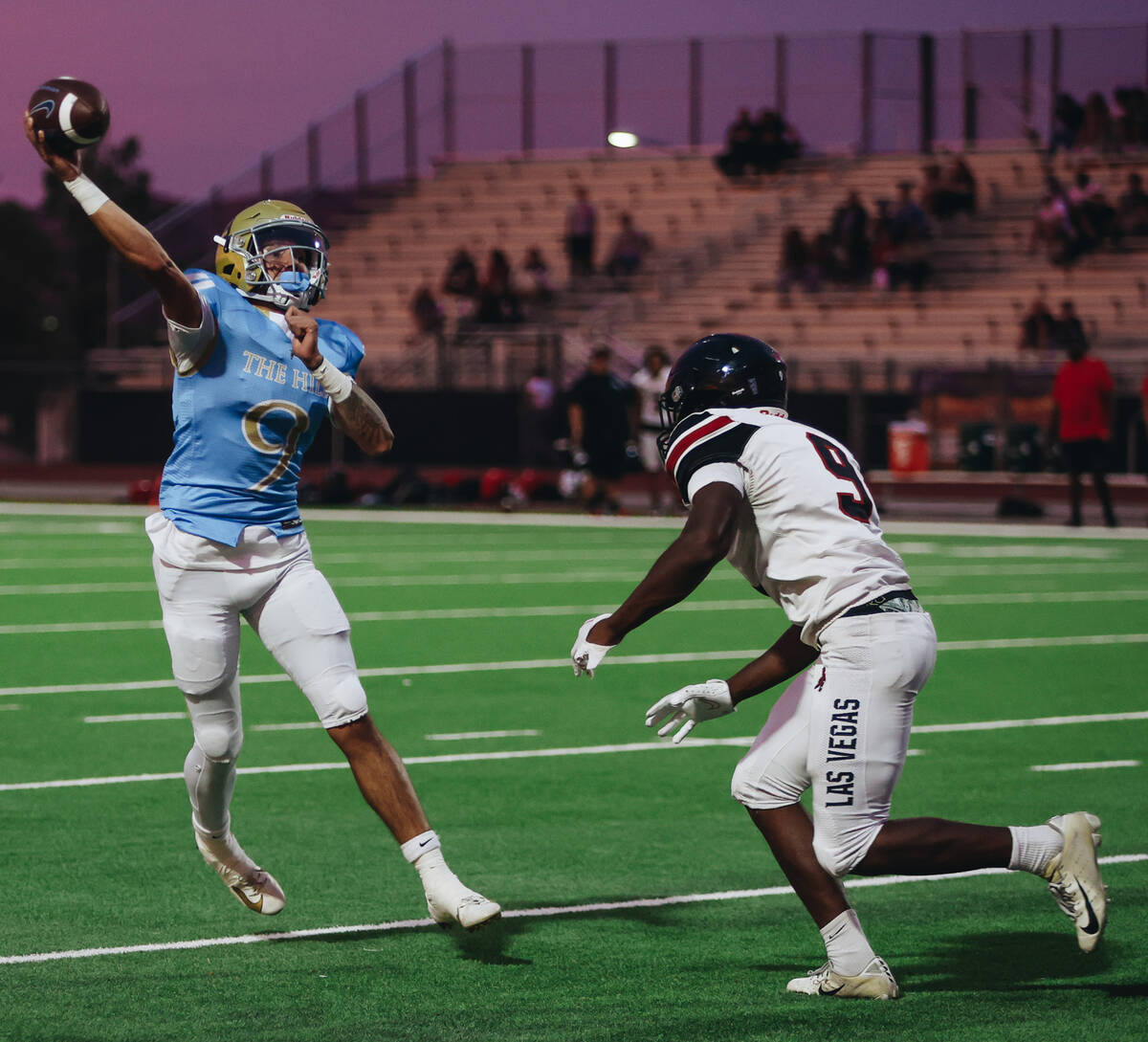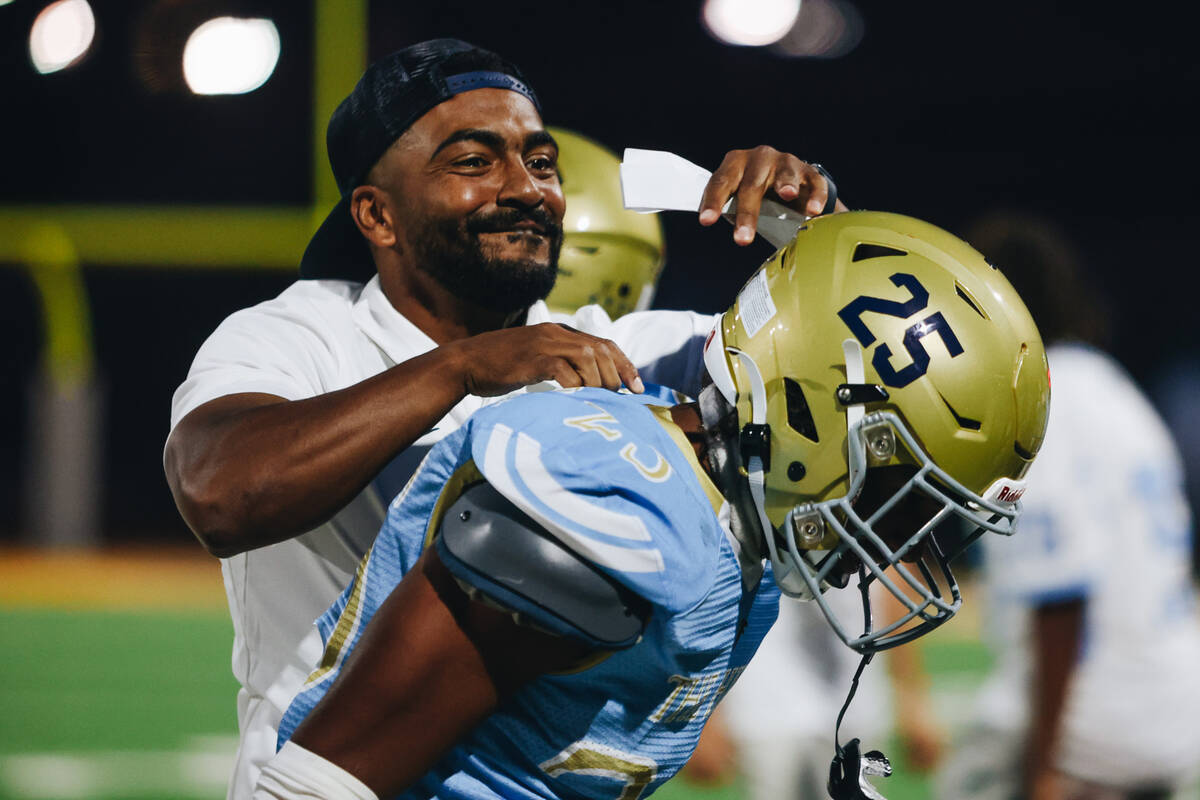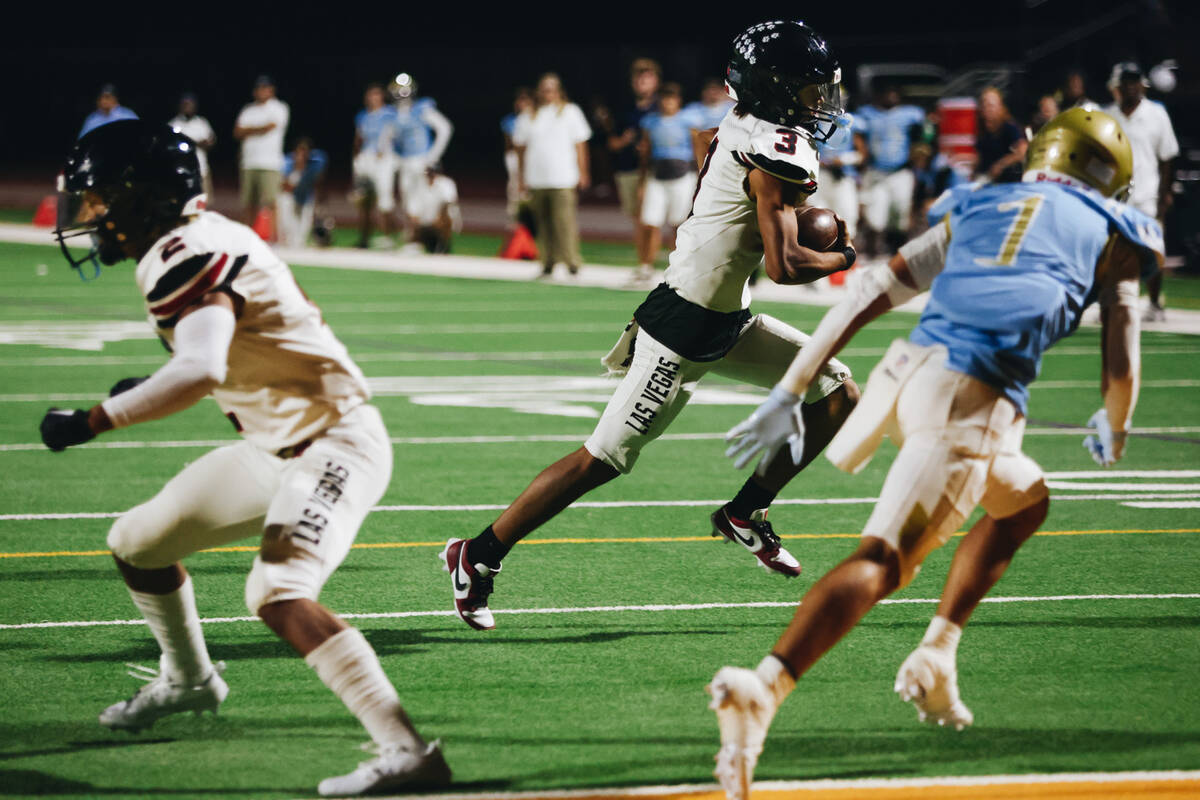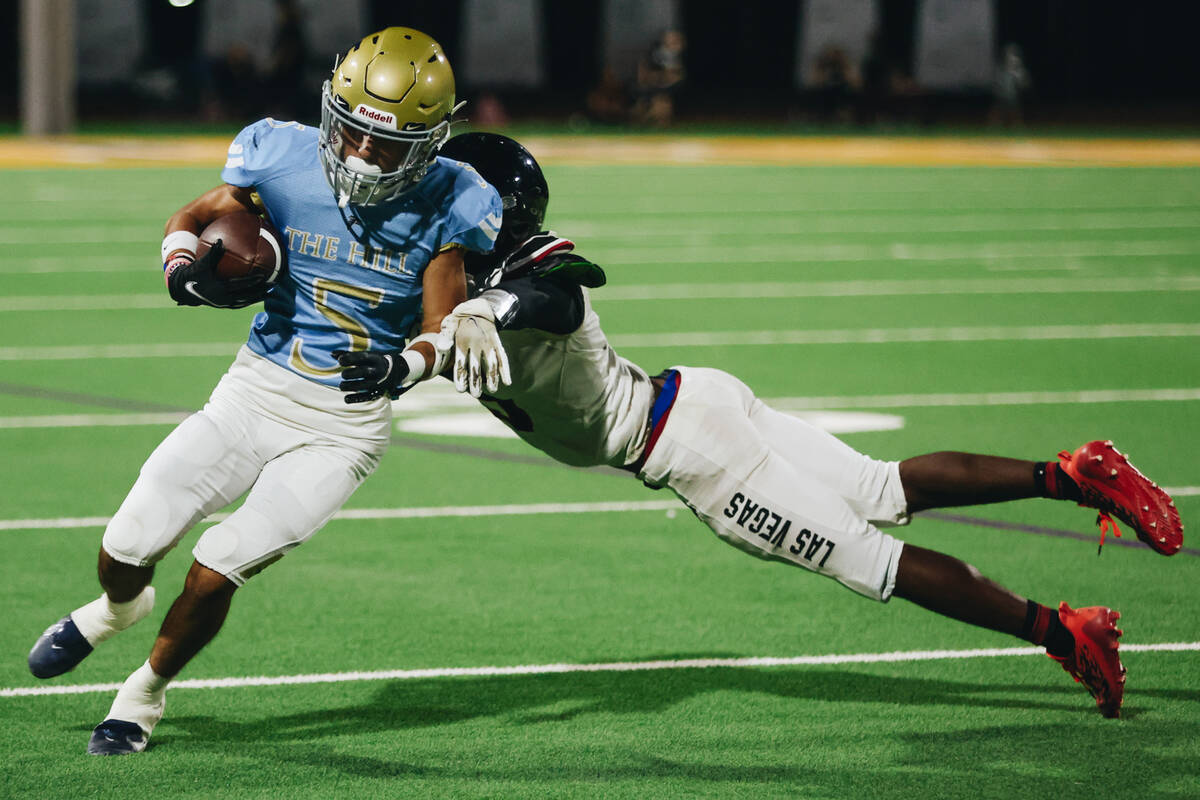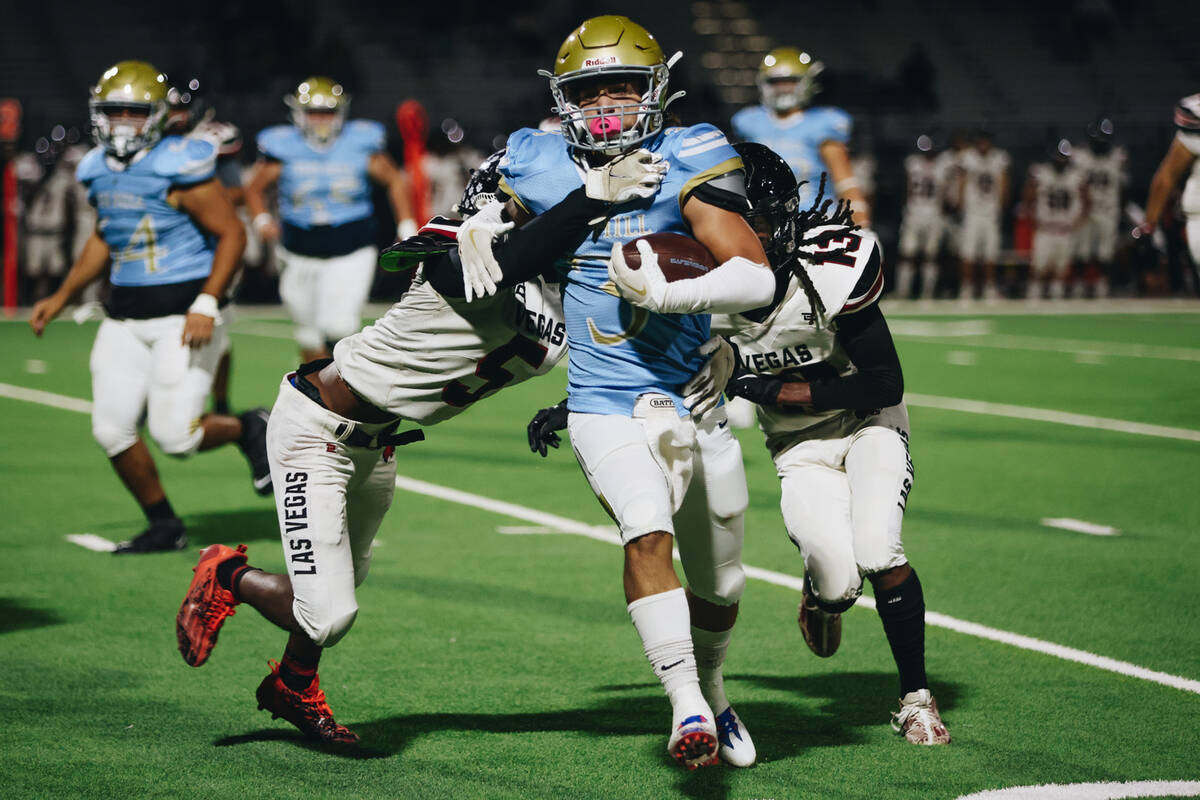 When Foothill's Avant Gates dragged Treshawn Bush out of bounds at the 1-yard line late in the first half Friday night, it seemed like he just delayed the inevitable touchdown.
Instead, he gave his defense another shot at a red-zone stop.
The Falcons stopped Las Vegas High in the red zone three times in the first half, and Gates scored a pair of touchdowns and recovered a fumble en route to a 41-7 home win over the Wildcats.
"We buckled down as a defense," Gates said. "We talked a lot, communicated. We just did our job. That's all it is."
Gates and the Falcons (5-1, 2-0 Class 5A Division II) seemed to come up with play after play to shift momentum whenever Las Vegas (1-3, 0-2) started to drive.
First, senior safety Will Barker made a diving interception in the end zone to help preserve a 6-0 lead late in the first quarter. Las Vegas' next possession ended when Torrell Harley fumbled at the end of a 32-yard run, and Gates recovered for the Falcons to set up his 12-yard TD run that made it 14-0.
Foothill followed that with an onside kick recovered by Barker, and closed the half by stopping the Wildcats on that first-and-goal series.
"That's just players making plays," Gates said. "That's what it boils down to. In tight games, when you're playing a little slow, you've got to rely on your playmakers to make those plays."
Foothill coach Vernon Brown said Barker's interception was the key as it kept the Wildcats from potentially tying the game early.
"That kind of changed things," Brown said.
It also allowed the Falcons to thrive on offense. Foothill racked up 597 yards, led by quarterback Mason Dew, who completed 34 of 45 passes for 403 yards and four touchdowns.
"Mason just knows how to make plays," Gates said. "That's what he does."
The Falcons had hurt opponents through the air all season, with Dew averaging 306 passing yards entering Friday. But Foothill was able to punish Las Vegas on the ground as well.
Gates rushed for 91 yards on 15 carries, and Eugene Altobella added 14 carries for 89 yards, including a 22-yard TD run.
"Our running back, (Altobella), and me, we just run with our hearts," Gates said. "We put everything on the line. We love this team."
Ethan Stubbs had 11 catches for 169 yards, and Tarrell Mack-Lovely, Chase Kennedy, Devon Wake and Gates each had a TD reception.
"We've been fine-tuning things all winter, and it starts with the quarterback position," Brown said. "We've got a plethora of receivers that can do some things. It's good for our defense in practice, because we've got to try to stop those guys. But offensively, we think we're one of the top teams in the state."
Harley led Las Vegas with 19 carries for 116 yards, and quarterback Tanner Vibabul had a 4-yard TD run for the Wildcats.
"I like the way we played today," Gates said. "It was a good team effort. The offense was a little slow, but we ended up picking it up and putting it on them. It's good to be 2-0 in the league."