Roundup: Gorman wins volleyball epic; 5A soccer final set — PHOTOS
November 2, 2022 - 10:21 pm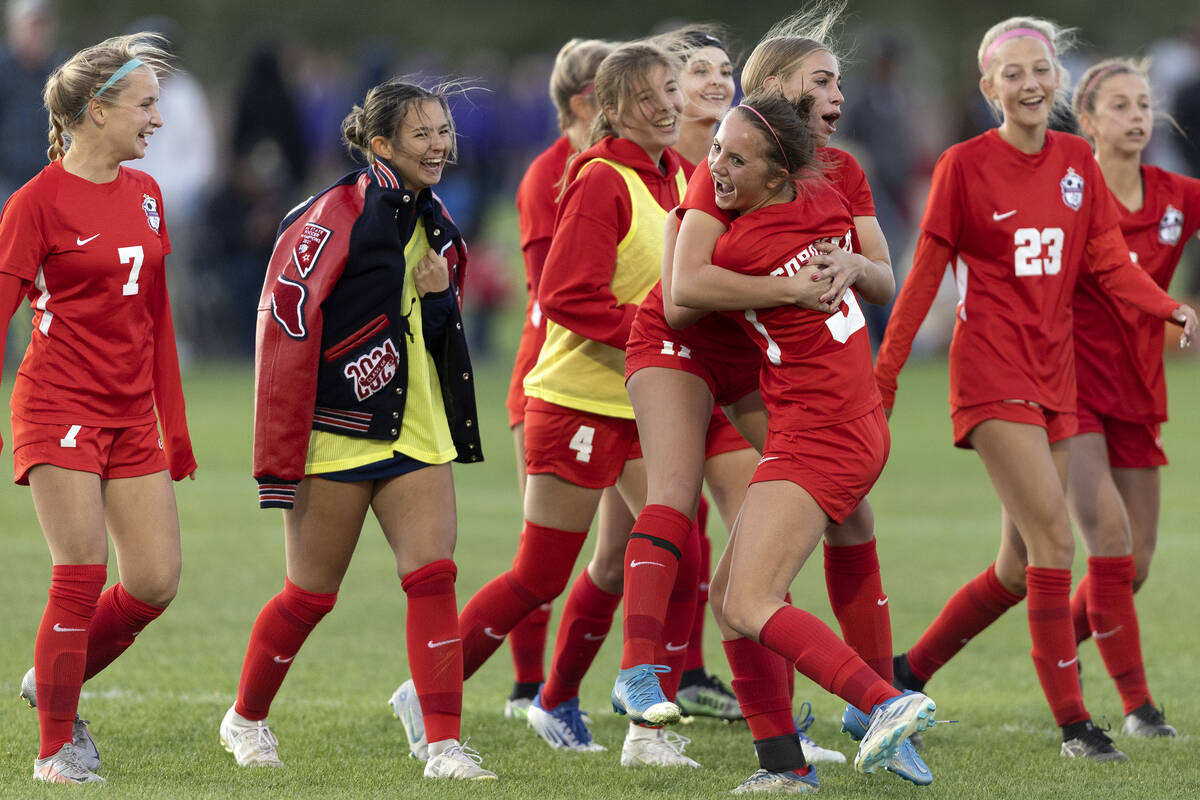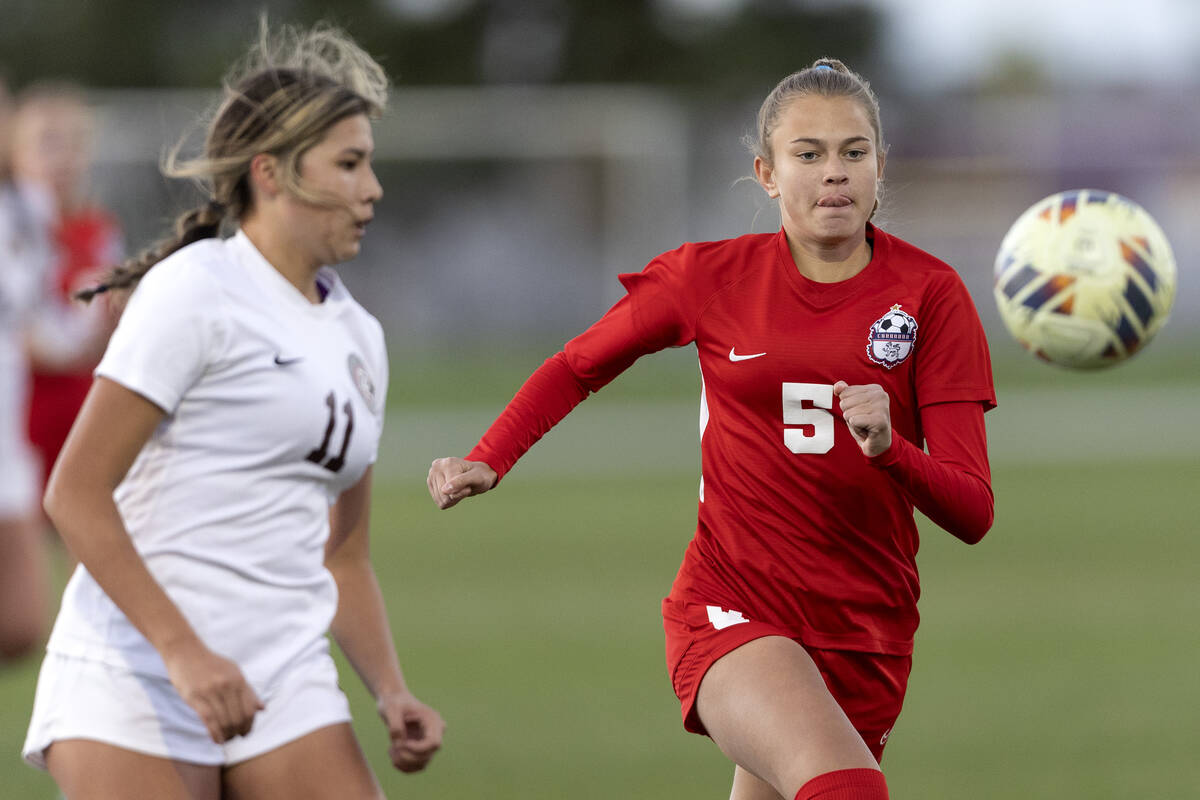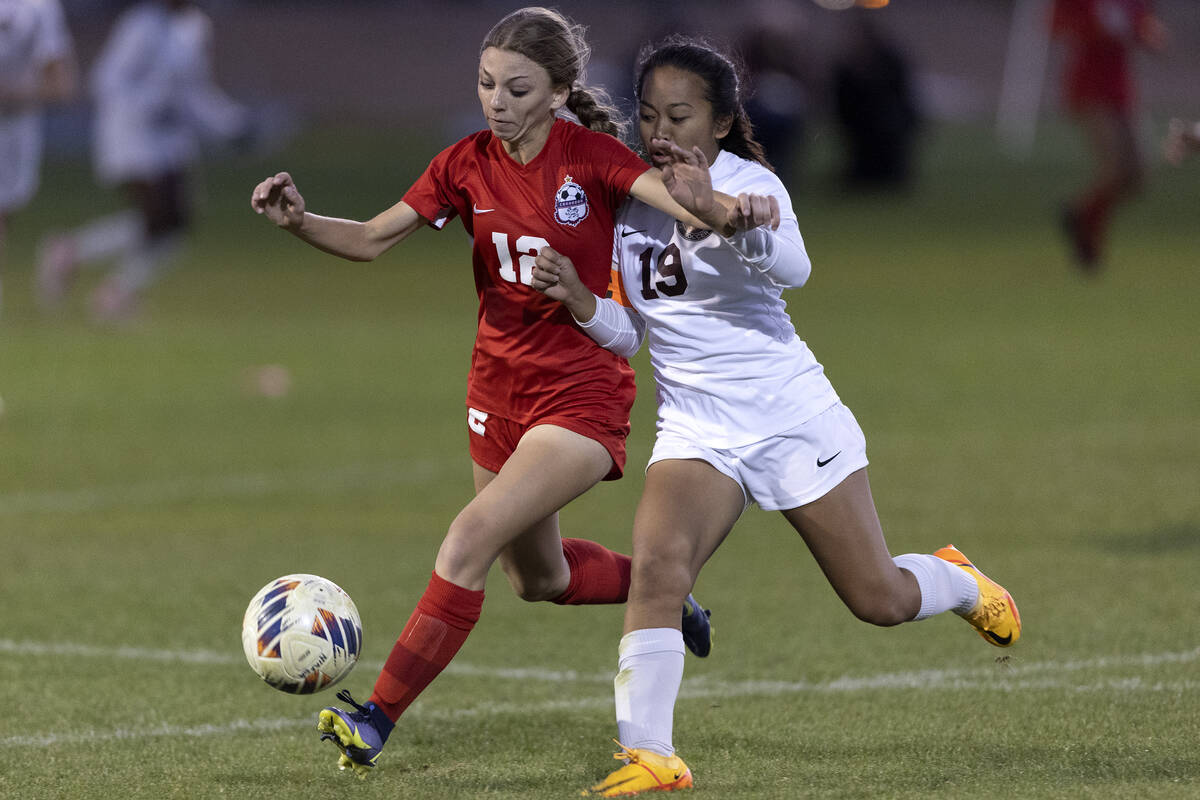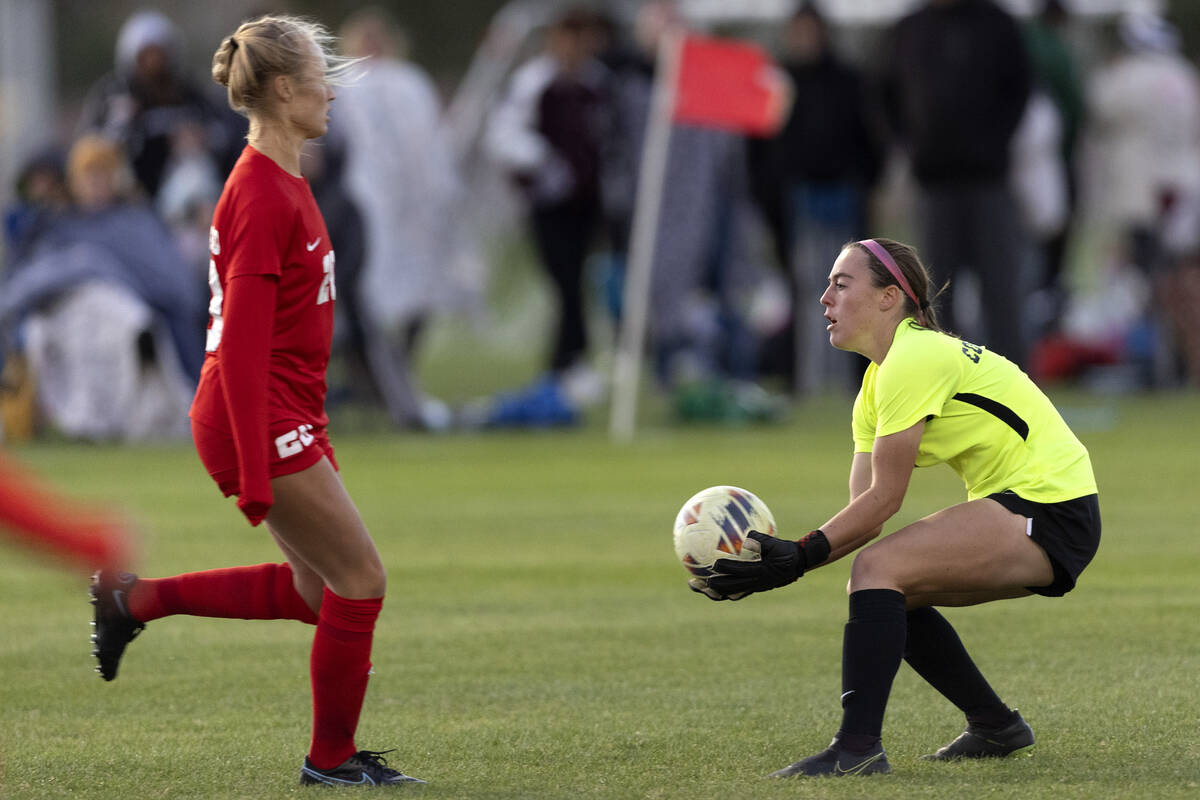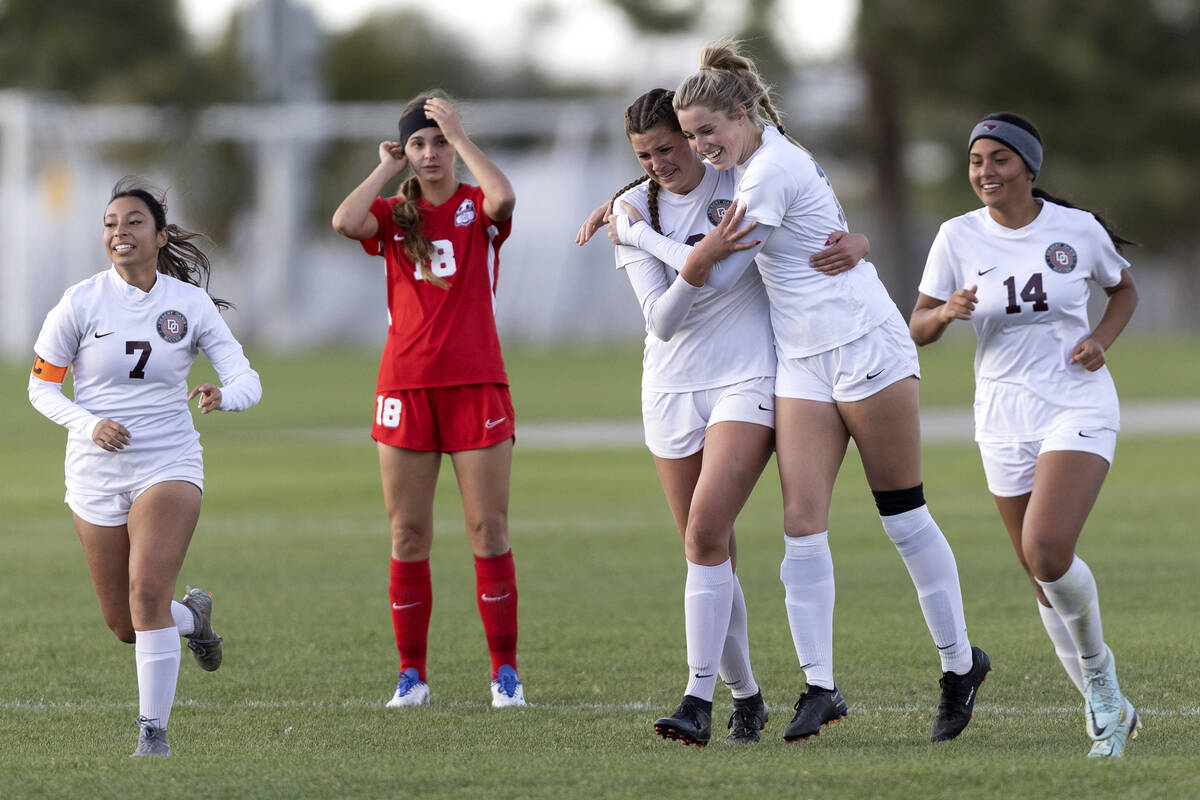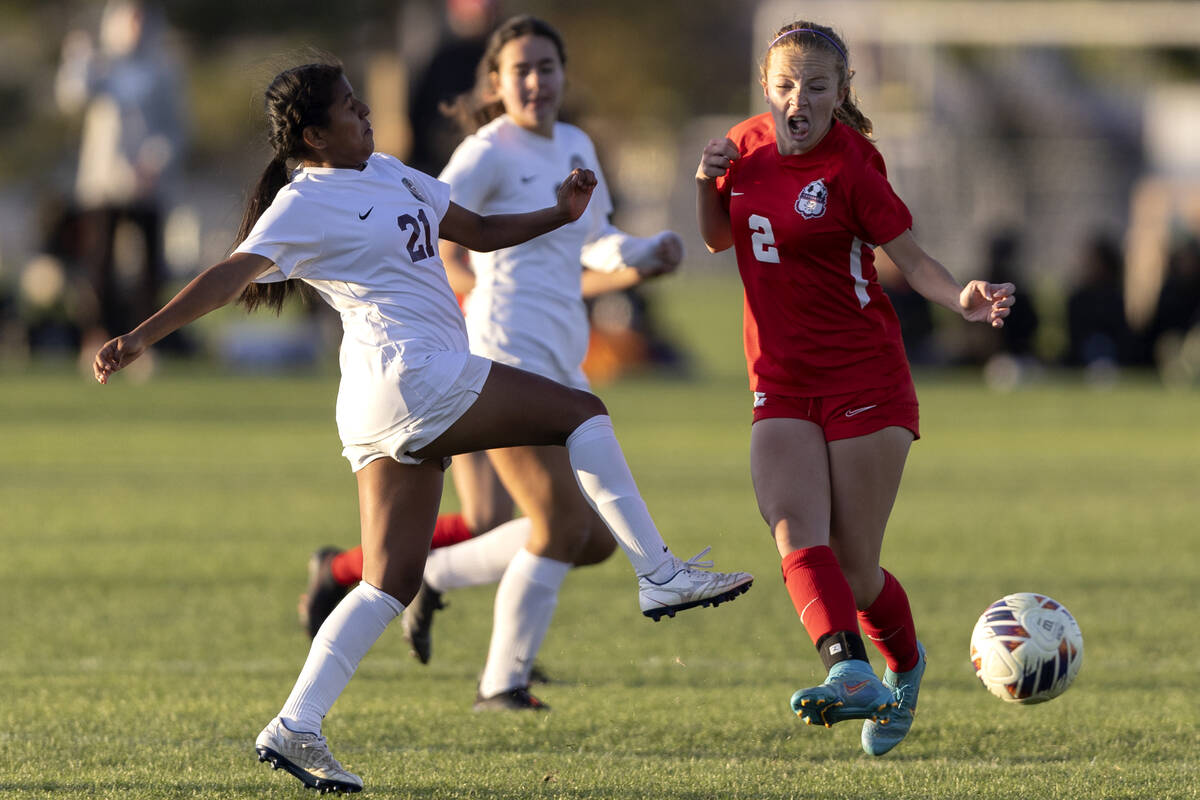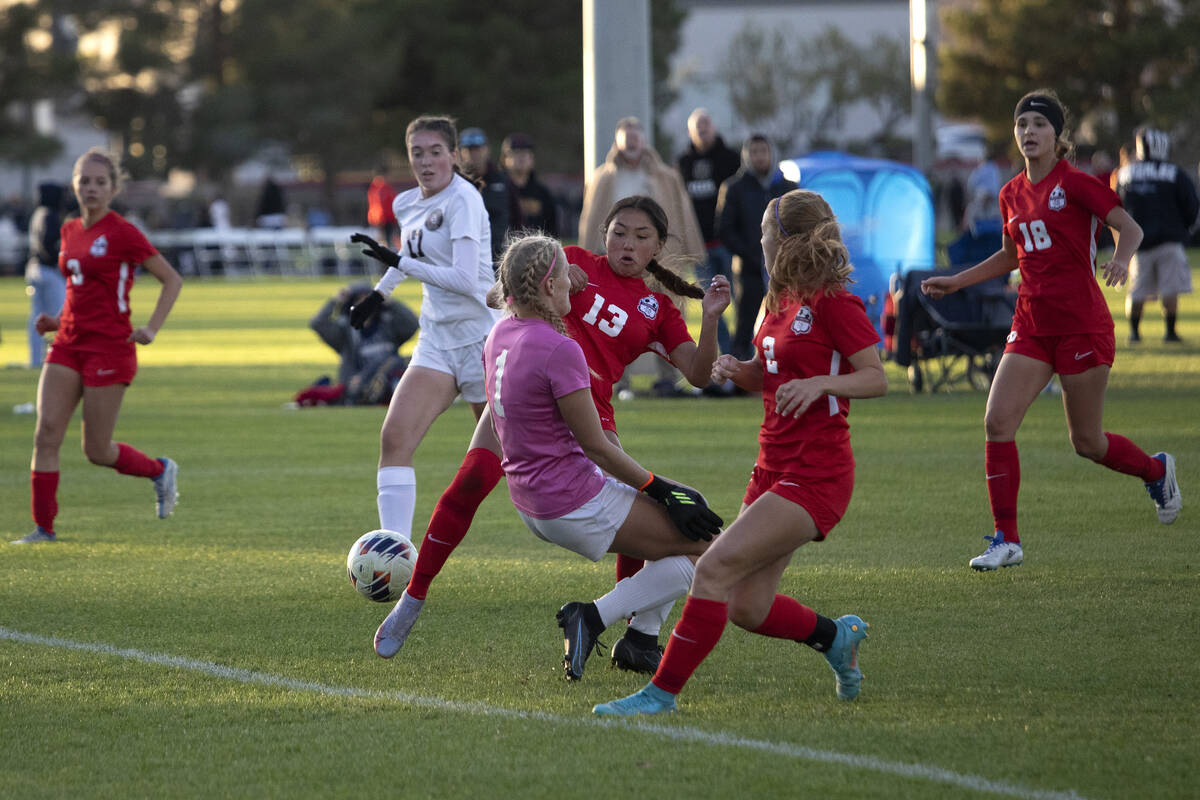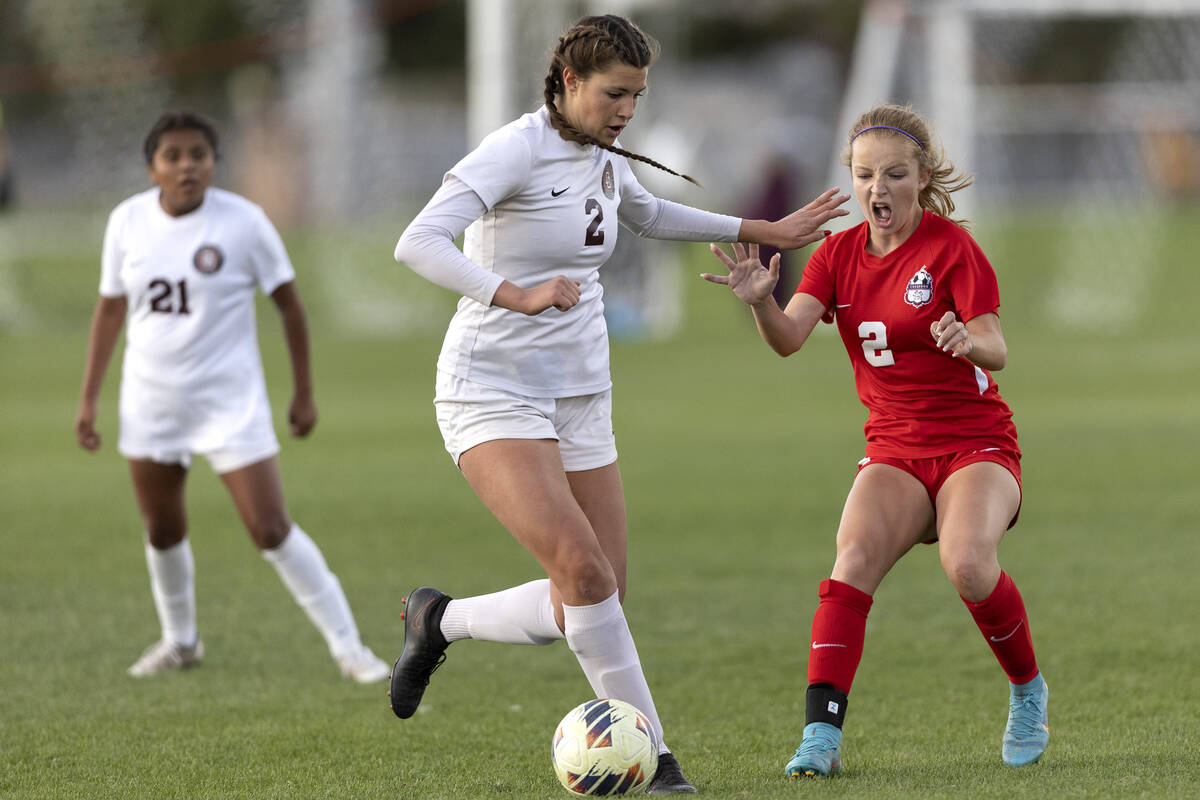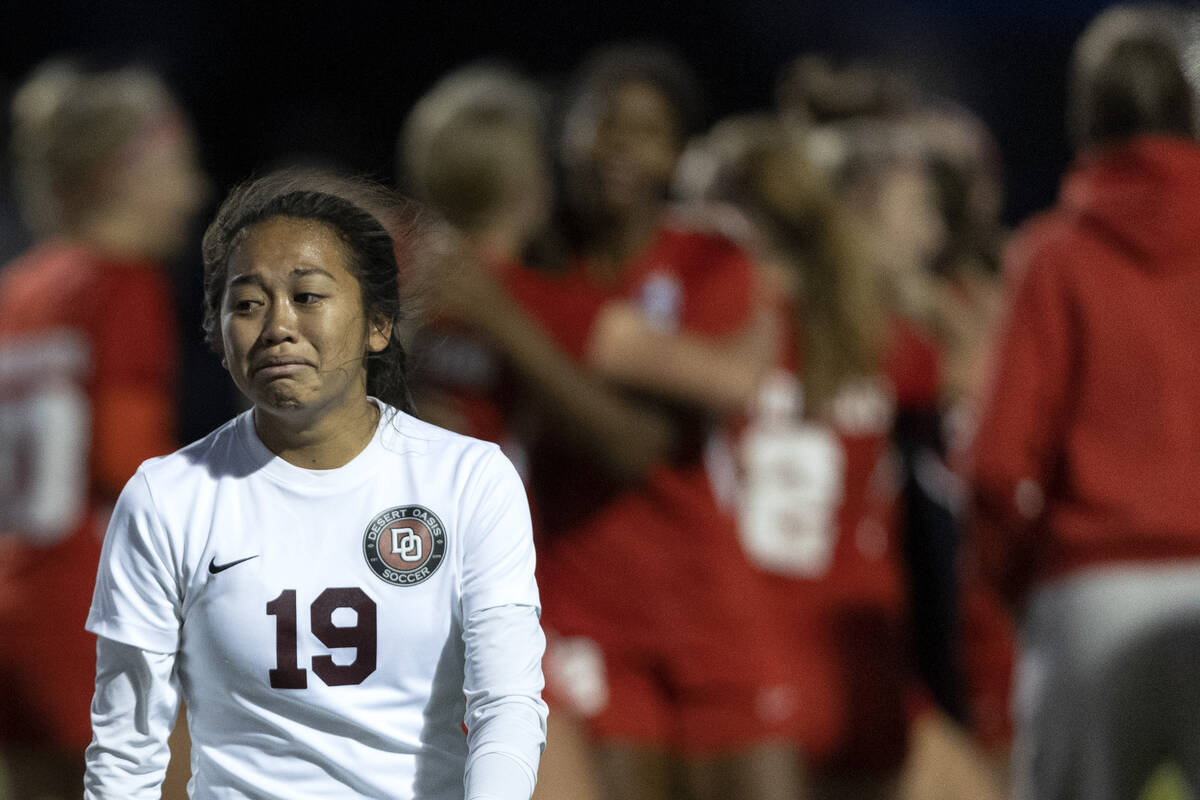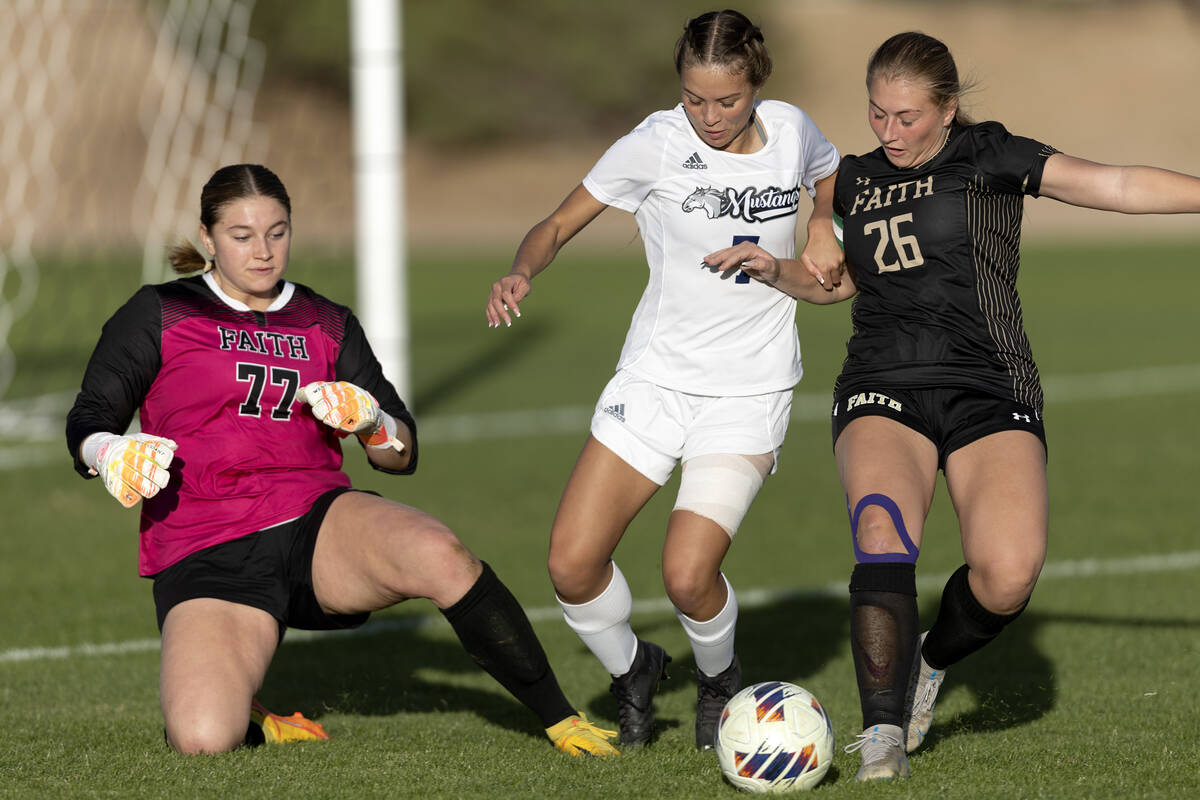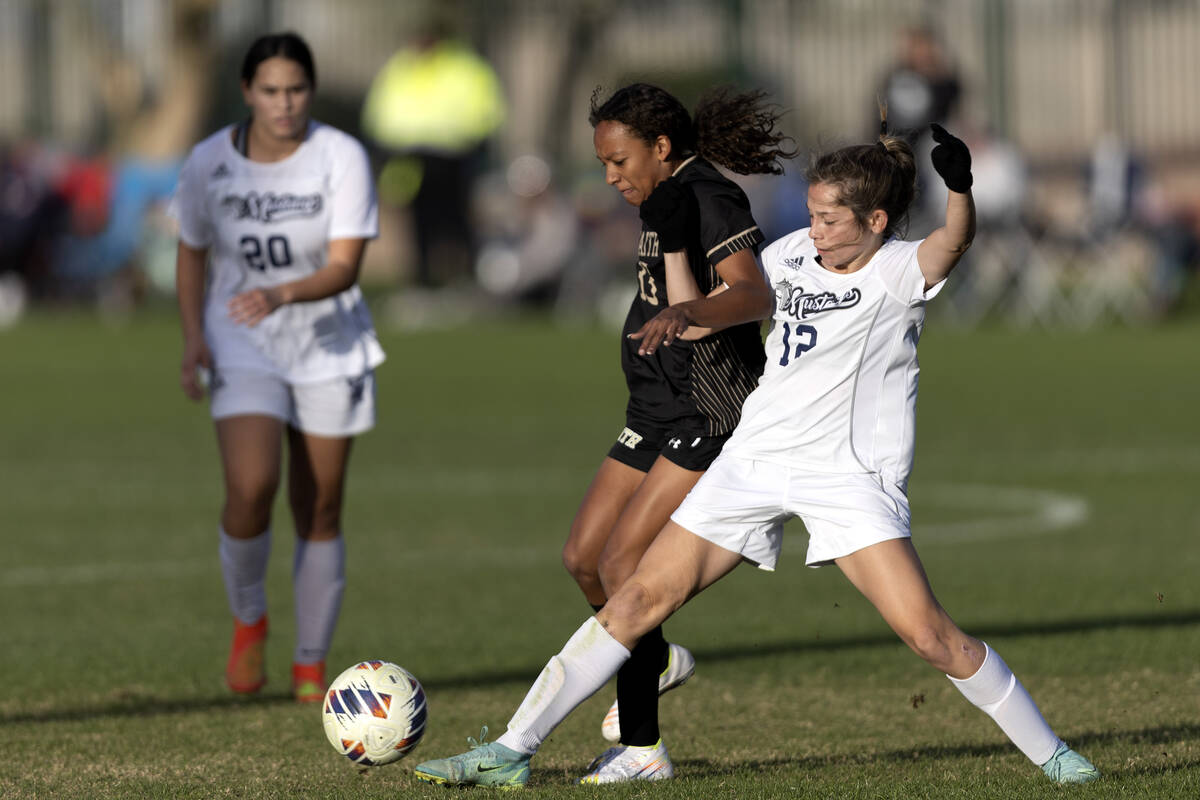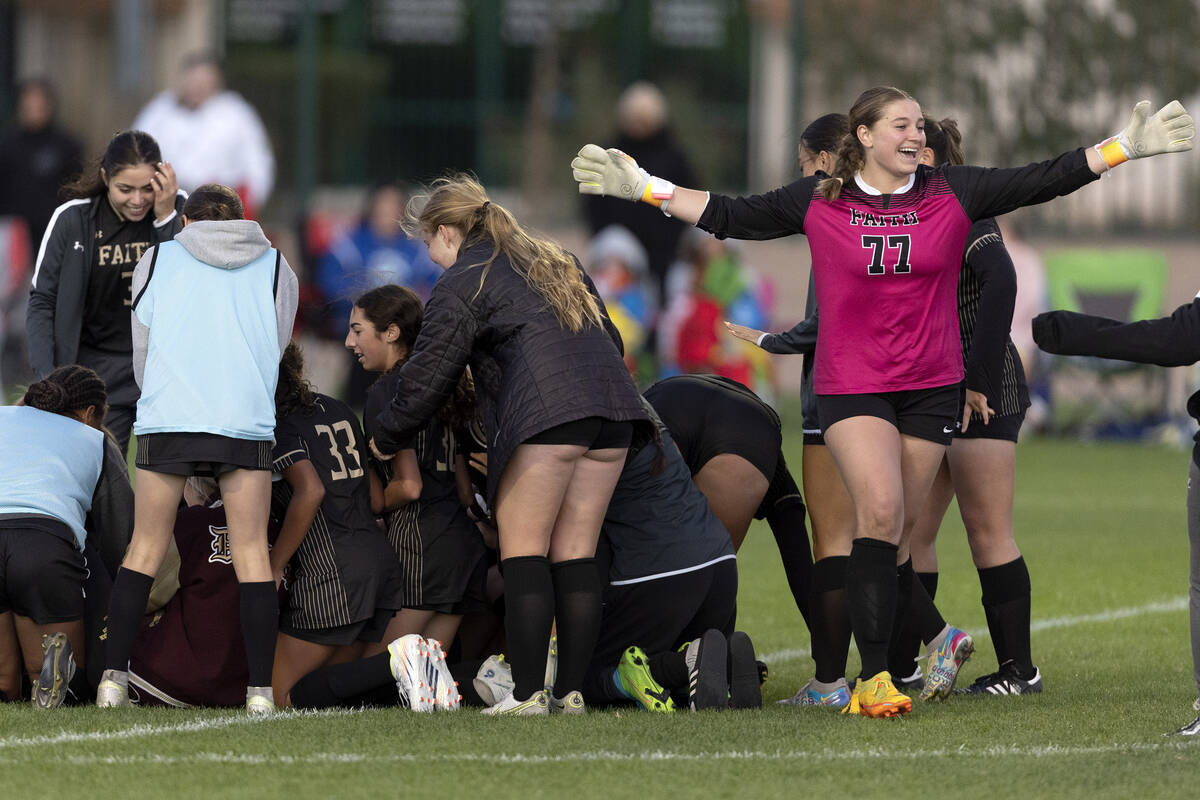 The top-seeded Bishop Gorman girls volleyball team nearly saw its season come to an end Wednesday night. Almost, but not quite.
The Gaels held off three fifth-set match points and rallied for a 19-25, 26-24, 20-25, 25-20, 22-20 home victory over second-seeded Faith Lutheran in the Class 5A Southern Region semifinals.
Junior Leilia Toailoa logged 36 kills for Gorman, which will play Coronado for the region title at 11 a.m. Saturday at Palo Verde. Freshman Trinity Thompson added 61 assists for the Gaels, and junior Tatum Thompson had 39 digs.
— Coronado 3, Palo Verde 0: Senior Nanea Merryman logged 12 kills, 12 digs and two aces to lead the top-seeded Cougars past No. 3 Palo Verde, 27-25, 25-17, 25-17 at Coronado. Senior Angelina Sayles added 10 kills, nine digs and two aces for the Cougars.
Class 5A girls soccer
— Coronado 2, Desert Oasis 1 (OT): The top-seeded Cougars tied the No. 5 Diamondbacks in the final seconds of stoppage time on a goal by junior Liliana Schuth, then won 2-1 in double overtime on an 18-yard goal by junior Tia Garr in the Class 5A Southern League semifinals at Bettye Wilson Park.
Coronado will face Faith Lutheran in the league title game at noon Saturday.
— Faith Lutheran 3, Shadow Ridge 2 (OT): Junior Lindley Amick scored the game-winner from 30 yards out seven minutes into the first overtime to lift the third-seeded Crusaders to a victory over the No. 7 Mustangs. Senior Mia Coe added two second-half goals for Faith Lutheran.
Class 4A girls soccer
— Western 5, Basic 0: Freshman Jacqueline Acosta and senior Guadalupe Sanchez each scored two goals to help the 10th-seeded Warriors shut out the No. 7 Wolves at Bettye Wilson Park.
Perla Bautista also had a goal for Western, which will face No. 2 Cimarron-Memorial in the state quarterfinals at 4 p.m. Friday.
— Legacy 4, Desert Pines 0: Freshmen Cianna Biondo and Brylee Patterson had two goals apiece to help the sixth-seeded Longhorns defeat the No. 11 Jaguars. Legacy will face Bonanza in the state quarterfinals at 4 p.m. Friday.
Class 3A girls soccer
— Pahrump Valley 5, SLAM Academy 0: Senior Adryanna Avena logged two goals and an assist to lead the No. 1 Trojans past fifth-seeded SLAM Academy in the Southern Region semifinals at Bettye Wilson Park. Junior goalkeeper Avery Moore had 12 saves to record her 17th shutout of the season for Pahrump, which will play Virgin Valley for the region title at noon Saturday.
Scores
5A girls soccer
Coronado 2, Desert Oasis 1 (OT)
Faith Lutheran 3, Shadow Ridge 2 (OT)
4A girls soccer
Spring Valley 3, Canyon Springs 1
Silverado 3, Rancho 0
Western 5, Basic 0
Legacy 4, Desert Pines 0
3A girls soccer
Pahrump Valley 5, SLAM Academy 0
Virgin Valley 2, Boulder City 1
5A volleyball
Coronado 3, Palo Verde 0
Bishop Gorman 3, Faith Lutheran 2